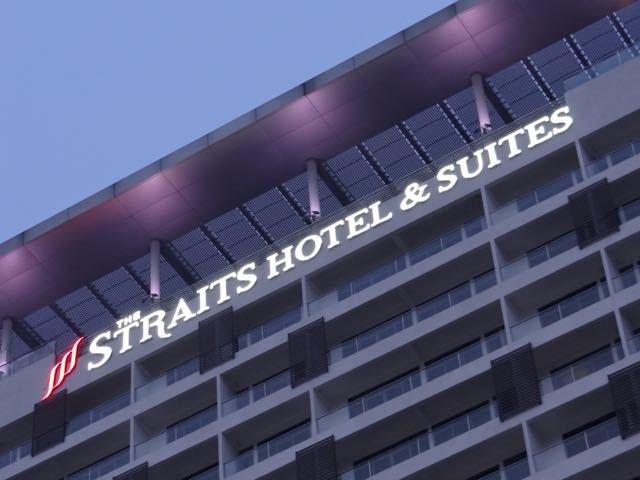 We have just had the most incredible time in Singapore.  We have been here writing the Top Ten Things to Do for Kids and finished off with a great stay at the iconic Raffles Hotel.
We wake to a rather smoggy day and the air is thick from the fires and burn-off of Indonesian fields.  Apparently, this happens for about one month a year, and I find my nose and eyes are streaming and it is hard to breathe.
As the Sikh doorman closes the door on our cab we feel we have left luxury behind for a while.  I want to see the countryside of Malaysia, so we have decided to ride the bus.
The taxi driver refuses to believe me that our 1:30 p.m bus is departing from where I tell him and he drives past it on a one-way street and tries to leave us on the next block. I don't want to lug our bags back so I ask him to do a loop. 5 minutes later, we drive up to where we are meant to be and I ask him to stop but he tells me he can't. It is a taxi rank so he goes to drive on.
I start getting cranky now. We are wasting time and the bus leaves in 15 minutes!  I tell him to wait and jump out and check them with the bus office. She needs the ticket and I race back to the cab. I'm getting really flustered now, so I pass her the ticket and she confirms the bus will pull up here.  He starts to drive off!  I start yelling and he pulls over and puts our bags on the road – not even the pavement, and I by now the fare has gone up considerably and as I pass him a note expecting change, he takes the whole thing and drives off.
I'm quite uptight, but we have booked the front seat and we sit down and relax.  It takes us about one hour to get to the Singapore and Malaysia border, but as we approach the weekend traffic for this Friday afternoon is thick.  We limp along in our bus for about an hour and the bus driver is getting very uptight making all sorts of strange sighs.
When we get to the Singapore border we hop out thinking it will be about half an hour. We take no water or snacks with us. The lines inside seem infinite.  Hundreds of people queue and our group from the bus are split into foreigners and Singaporeans.
There are six tourists and we stick together.  I pop out to the port-a-loo and have never seen such a disgusting toilet in my life.  A poor Japanese girl emerges dry-retching.  I find the least of the disgraceful cubicles, hold my breath and enter.  Glad I did, as the wait for Customs and Immigration now grows to a length of three hours.
By now our little group are friends and have also started chatting with two others from the UK in the next line. They close the line behind us but the wait is still long.  An agent comes and takes our passports (I am always nervous when they take our passports and walk off) and asks us to follow him, and we are concerned.  But we are ushered into a private office and called individually.  Explorason has to go up alone and I don't like this.
We are all stamped through and head out to clean the toilet and back to the bus. No driver is in sight. He has gone off to hunt for the Singaporeans and he has no idea what they look like.
These poor folks get trapped in a long line and we sit on the bus and as night falls and wait. The driver appears and disappears becoming increasingly angry.  When the people arrive he yells at them!
We take off and an hour later we are told to have a break. The bus bakes are failing we later find out. A minivan is called and an hour later we are packed like sardines into the van, and the driver heads off with great speed. I see he is doing 130 Kilometers per hour plus.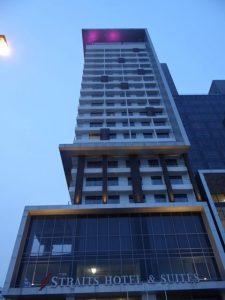 At 10:00 p.m. he drops us in the street, bags and all.  I managed to change $10US at the break-time to MRP and was glad I did.
This is no bus stop. Because he isn't a bus, he is not allowed in the depot so no ATM is in sight.
We hail a passing taxi cab and after we get in, it starts to bunny-hop down the road.
Two blocks later, you won't believe it, but the taxi breaks down!
We come to a grinding halt right in the middle of the main road as the driver goes to do a U-turn.
He locks the doors on us and leaves us for 10 minutes.  It is now 10:00 p.m.
No-one will assist him to push the car to the side, and people are honking us and we are trapped and can't get out.
Finally, another cab arrives (he speaks NO English) and we transfer our bags. We show him the hotel address and he puts it in his Google Maps.
But when we get near to our hotel (we see it in the distance) he turns right and pulls up at another hotel.  We tell him "no".
We try to wind the windows down to get a local that might speak English to explain to him but they are locked.
Eventually, we prod and point and he reluctantly goes the wrong way up a one-way street and we point and carry on until we arrive.
10:30 p.m. and we have had no food, and we have never been so thankful to see The Straits Hotel & Suites in the city of Melaka (Melaka Raya) our lives!
Reception is lovely and a kind man offers to ring room service and have what food the kitchen can rustle up delivered to our room.
We are booked into a family suite at a brand new hotel in Melaka (with 352 spacious deluxe guest-rooms and luxurious suites) our suite comes complete with kitchenette.
The city twinkles its lights as we open the curtains to the balcony and we have a spectacular view of the ocean and town views.  The food arrives, and Explorason eats about 10 potato French Fries and falls asleep.  Poor kid – the bus here was not such a flash idea and we saw none of Malaysia as it was dark!
Poor kid – the bus here was not such a 'flash' idea and we saw none of Malaysia as it was dark!
Next day we wake and are so glad to have had a sleep in as we head down to a lazy Saturday breakfast.  It is a huge indoor and outdoor buffet area with western and Malaysian choices and I decide to have Malaysian-Indian for breakfast.  It was delicious.
I know many westerners won't try new foods when they travel, but we do like to experience the local culinary delights.
Explorason has an ear infection and I'm not too well with a massive sinus infection from the smog of Indonesia that started in Singapore. It meant we missed out on the fabulous pool.
I talk with the hotel staff and a lovely man helps me to purchase our onward bus tickets for Monday.  He needs the Malaysian Rupiah, so we head over to the massive shopping complex. We end up spending the afternoon seeing all there is on offer and deciding what to come back for and return with the money for the bus tickets (BTW: the stores don't close until 10:00 p.m.).
Soon it is 7:00 p.m. and we are booked for the rooftop seafood buffet and BBQ.  We had been booked for last night but we missed it with the bus dramas and so glad they repeated it Saturday night.
As we head up the area is a million dollar view.  Music plays and we feel at last like we are enjoying Melaka.
The food is just fantastic, and this dinner is open to non-hotel guests too. It is a really great night and we thoroughly enjoyed it.
Explorason's tip is for you not to miss the desserts – he says they were "the best"!
Breakfast the next morning is very busy at The Straits Hotel and Suites. Malaysians often go on vacation within their own country now, and as we find a table the aroma of cooking draws me outside.  I enjoy this type of Malaysian Pancake with honey drizzled over it.
We spend the rest of the morning shopping.  There are great designer items on sale and we both need some nice summer lightweight clothes.  At the bargain Malaysian prices, we are pretty happy.  We enjoy lunch out in the city
Whilst we are out, we also walked to the historical section of town – UNESCO World Heritage site which was a 5-minute walk from the shopping center.
Cultural and heritage sites like A Famosa Fort, St Paul's Hill, Stadthuys Buildings, Melaka River Cruise and Jonker Walk are all very convenient and an easy walk from The Straits Hotel and Suites.
Dataran Pahlawan – 350m walking distance
Makota Parade – 600m walking distance
A'Famosa – 850m walking distance
St. Paul Church – 1km walking distance
The Stadthuys – 1.3km walking distance
Jonker's Street – 1.6 walking distance
We ended up taking a very plain Rickshaw, or as the locals call them a Beca. the old chap who we selected appreciated our tourist dollar and despite his 66 years of age, he pedaled well (with a lot of breaks) chuffing on a cigarette the whole time.
With a Portuguese heritage and steeped in a history of slavery and shipping trade, we found Melaka to be a bit of a hidden gem, and would definitely recommend a visit.
We enjoyed a cool drink at the new Irish Pub Sid's and I was pleasantly surprised how nice the glass of Sauvignon Blanc was, and at the great prices throughout the town of Melaka.
As we wandered back to The Straits Hotel and Suites we realize what a great little city Melaka really is.
We had a great time in Melaka, and we thought the service we received at four-star The Straits Hotel and Suites was just wonderful.
Our 3-hour bus ride from Singapore turned out to eight and a half hours, so let's see how tomorrows bus goes.
Flights do go in and out of Melaka, and if we return that is the way we will be coming!
…………………………..
Looking for the perfect way to spend your Friday or Saturday night in Melaka?
Even if you don't stay at here (and we hope you do) then you can still book this incredible rooftop dining experience overlooking the infinity pool out over the city to the sea.
Melaka Hotel – The Straits Hotel And Suites