Ever Considered A Treehouse Holiday?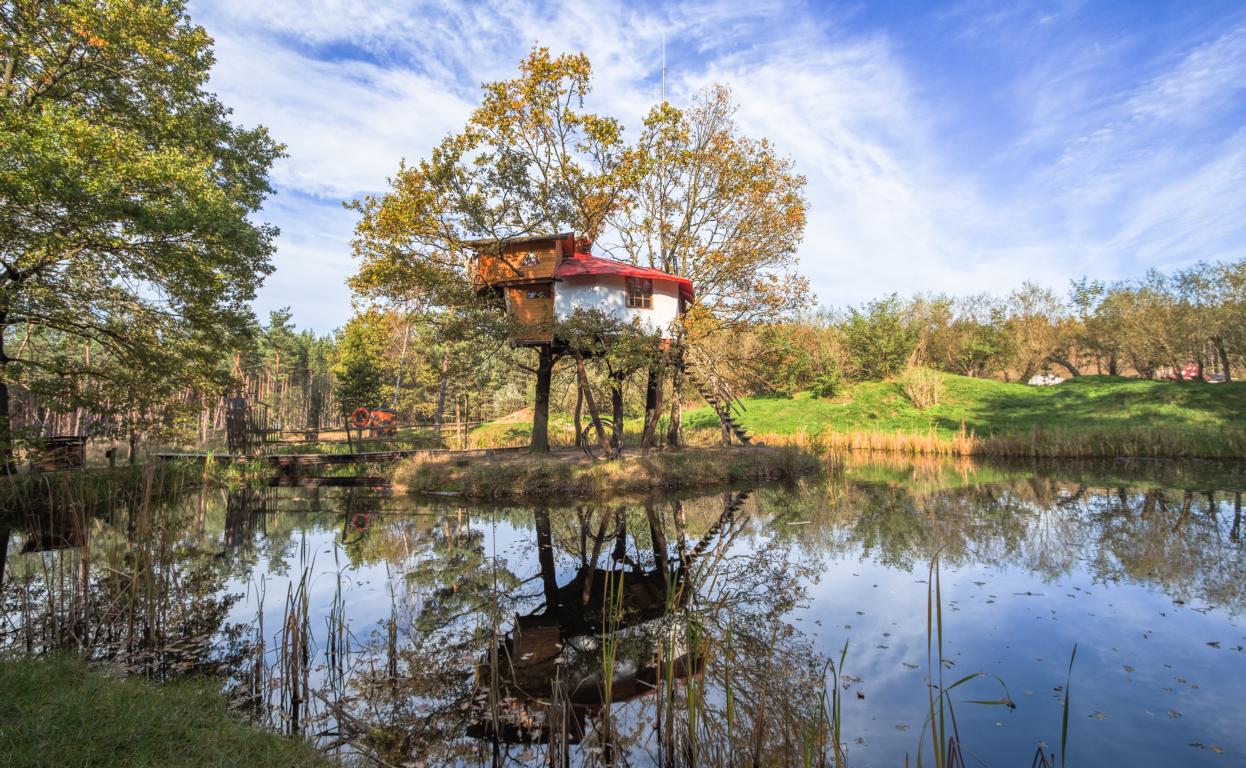 This is a Sponsored Post
Treehouse hotels offer an amazing experience that's simply unrivaled by any other kind of accommodation. For those that really want to connect with nature, there's surely nothing more magical than spending the night high up off the ground amongst the birds and trees.
There are all kinds of forest hideaways like these around the world, from luxury tree mansions in English woods to 'back-to-basics' huts in the tropical jungles of Southeast Asia.
The thing is, these hotels are a rare find. Those on offer are usually either special rooms part of a wider complex or bespoke offerings hidden away in dense forests.
Let's just say that there are no 'Holiday Inn' Treehouses out there – you'll need to do your research to find them!
That's why hipages.com.au decided to research the best tree house hotels around the world and compile them into this handy map.
We hope this will help you get an idea of what's on offer and maybe even spark your next getaway.
What's the history of treehouses?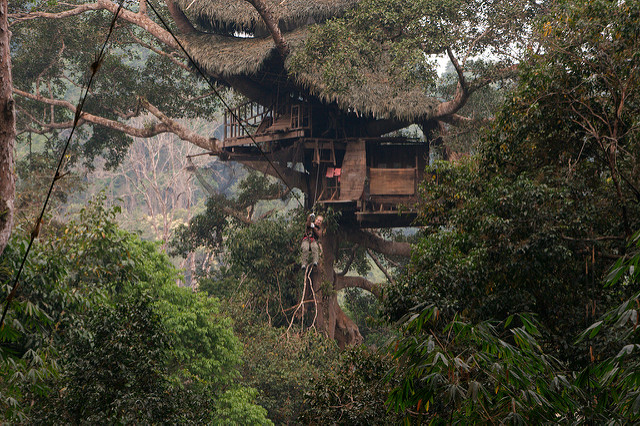 In western culture, treehouses were first popularised by stories like Peter Pan and the Swiss Family Robinson. However, they originate from the dense jungles of Southeast Asia, where the local peoples came up with an ingenious solution to avoid their homes being flooded in the rainy season by building them up in the trees.
As far back as the 1700s, Captain James Cook encountered a tribe of aboriginal Tasmanians who lived in the dense canopy. To this day, the people of the Korowai tribe in the Indonesian province of Papua live in traditional treehouses that are sometimes built a queasy 45 meters (150 feet) off the ground!
Today, the widest use of the treehouse is for relaxation. The Romans seem to have kicked off the trend with records of The Emperor, Caligula using a large treehouse to host his riotous banquets. More humble treehouses were also used as meditation rooms by monks in the middle ages.
By the 1800s, largely thanks to the works of fiction mentioned above, treehouses had become hugely popular among wealthy families in England who built them as playhouses for their children. It's even been recorded that Winston Churchill had his own built twenty feet up a lime tree in his back garden.
Today, treehouses feature in back gardens across the world, serving as playhouses, man caves and sun lounges alike.
Writer: Richard Kempthorne
This is a Sponsored Post