For many Australians with a new passport, they find Bali Indonesia very affordable and attractive, so here is our first-timers guide to Bali to help you book your dream holiday.
Bali is one of the most visited destinations in Indonesia. It's the most popular island for Australian travellers.  Recently I was talking with a friend who was planning her first time to Bali and I thought it would be great to put together a guide for her, and many others who have never experienced the wonders of Bali.
First Timers Guide To Bali
Before You Leave
There are several things you need to do before you leave for Bali. Here are a few tips for the most obvious ones.
Booking your Flights
There are several airlines that fly to Bali. I love using LastMinute when booking flights.  They offer some great specials whether your trip actually is last minute or months in advance.
When booking your flight be careful that the cheap price really is cheap.  Does it include luggage, seating allocation and meals for example?  Often paying a little more will give you peace of mind that you can have a relaxing flight, especially if it is your first time.
Travel Insurance
Travel Insurance is really important.  Often credit cards have an option for free travel insurance, but never leave Australia without it.
As Bali has had volcanic ash issues rarely in the past, it is important to check what happens with your travel insurance should this occur.
Also, check it covers you for all the sporting activities and adventures you might try.
Plus, we always travel with TravelGuard to protect our credit cards and our passport too.
Airport Transfers
One of the biggest mistakes 'first-timers to Bali' make is not booking their initial airport transfer.
After a long flight, and going through customs, you need to then find an ATM to change money, figure out the currency exchange and haggle for a cab without getting ripped off.  Often accommodation will offer an airport transfer.  If this is your first time to Bali, I suggest you book this with the accommodation.
If you are staying in Ubud or the north of the island, there is always the option of booking helicopter transfers too.
Accommodation
With so many accommodation styles from one to five stars, it is hard to know where to start when booking accommodation for your first time to Bali.
Then there is the choice of accommodation styles.  Because Bali is so inexpensive, you can afford to splurge a little on accommodation and stay in luxury at a very affordable price. One option that is proving very popular is to book one of the gorgeous and traditional Bali Villas.  You can arrange to have complete privacy, or staff to service your every need.  Most have a swimming pool and are located in lovely surroundings.
There is a great site called Bali Villas that have a gorgeous range of villas all over the island of Bali.
Packing Essentials
If you are coming from somewhere cooler like Melbourne, then you might need a little reminder that balmy weather awaits you so pack lightly!  Although you might like a light jumper for the plane trip, as soon as you arrive you will be shedding layers.  You won't be wearing that jumper again until they're back on the plane!
If you are travelling with children, I always take a change of clothing, and 3/4 into the flight (before the final rush to the restrooms, we change into lightweight clothing.  The airport is open and warm, and you need to be straight into the queue for your customers and immigration, not held up in the toilets only to be stuck on the end of the line.
Bali is a casual island, and unless you are planning a fine dining experience, you won't want dressy clothing, but we do try to dress nicely for dinner.  Plus, shopping is so affordable you might as well leave that space in your luggage for all the great clothes you will buy in Bali!
Where To Stay
There are so many places to stay in Bali and it really does depend on so many factors.
Firstly, how long do you plan to be on the island? 
My friends are planning a twelve-day vacation. We decided they'd like to experience several nights on the coast near either Kuta, Legian, Seminyak, or Canggu for shopping at the start. Followed by a few days in Ubud.  Then to a different part of the coast for the final days of their stay.
What do you love to see and do?
Other places like Bukit (known as Uluwatu) is perfect for photography; Tulamben for divers, and Medewi for those who love to surf.
Is this a relaxation trip, shopping expedition or an adventure holiday?
It's really important to have the right location when you plan your Bali getaway.  There is nothing worse than booking accommodation in the middle of a luscious rice field in a Bali Villa if you want to be near the beach.  The same would apply if you are if you find yourself near a busy and bustling shopping precinct, but you want to be meditating on the patio overlooking the serene rice fields in your Bali Villa.
Getting Around Bali
Bali is easy to get around and it depends how adventurous you are.  I've been to Bali nine times and I actually become a little less adventurous each time I go.  I realise that I don't want the stress or dangers of renting and riding a scooter.  I like to self-drive and go on an adventure – but I love exploring. Other times it is just as easy to hire a driver or use Go Jek/ Grab (Bali's version of Uber).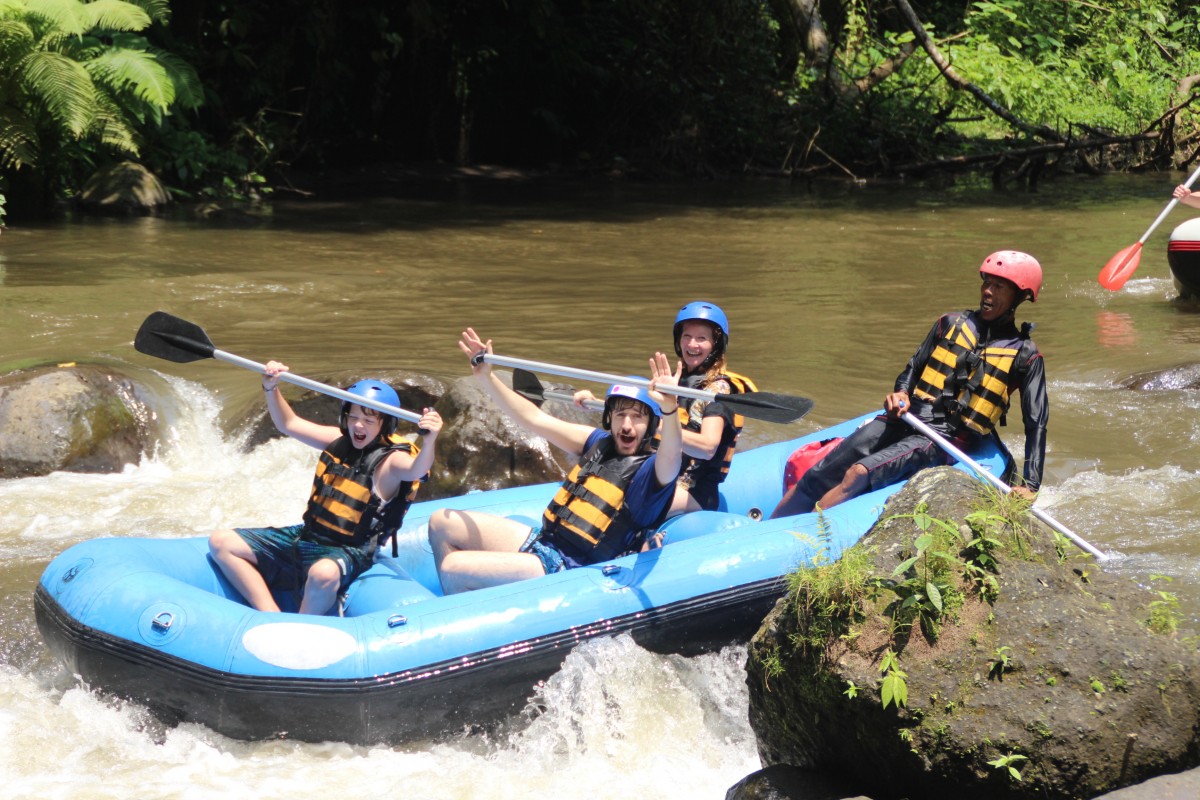 What To Do
The activities in Bali are obviously endless and with many varying factors.
Some of my suggestions would definitely be to visit some of the many temples, waterfalls, rice terraces, monkey forest, elephant park, zoo, waterslides or white-water rafting. If you have time, island hopping to nearby islands is a must.
There are beaches for photography, diving, snorkelling with the mantas, surfing, swimming, fishing and relaxing. And of course, you can then head back to your Bali Villa for a lovely and private sunset dip in the swimming pool.
Then you must enjoy a bit of retail therapy shopping, markets, roadside shopping or even the wholesalers. 
But you must take time for some fabulous cuisine experiences and try the local food.  If you are not brave enough to eat from the street vendors, then many restaurants offer great dining experiences.  There are wonderful bars and locations for beach or sunset cocktails. Plus a great nightlife too.
And finally, I'd suggest a few massages or a spa package for total relaxation.
Whew! And you thought you were going to have a rest?
Tourist Warnings
As with any developing country, Bali has some warnings for the tourist. Newbies mightn't be aware of the dangers that can lurk in Bali (that aren't really that dangerous as long as you're aware of them).
Sadly there are street scammers, crazy traffic especially for scooters, laws on wearing of motorbike helmets, money changing rip-offs, petty thieves, virus-carrying mosquitos especially at sunset, animal cruelty, illegal cock-fighting and gambling, monkeys that can bite or steal, wild Bali dogs, and the need to dressing appropriately.
The general rule for traffic is that the biggest vehicle has right of way is one rule that forced me off the road a few times. But when you use caution and common sense, you will find that you and your valuables should remain safe.
Culture
One thing that is bound to lure you to Bali over and over again is the beautiful Balinese people.  The minute you arrive on the island of Bali you will feel welcome.  Balinese people are gentle souls, and because they have a great love for international visitors, you will be treated beautifully.  Particularly for those who haven't travelled to Bali before, this might just be the most incredible and memorable part of your holiday in Bali.
Bali is steeped in culture and religion, so please use respect and dignity when visiting temples or sharing in their celebrations and holidays.  Some of the special ones include Nyepi (day of silence) and Melasti, but there are many more. If you are in Bali for The Day of Silence, then staying in a beautiful Bali Villa is a must.
Regardless of the time of year that you head to Bali, you will always find it to be a beautiful cultural experience.  There are wonderful traditional dances to see, and all-in-all, Bali is a place that once you visit, you will want to return again and again.
Be warned – they say the 'Bali Bug' bites you and you must return!
Comments and Questions
What is one of the most important things you are looking for when you go on vacation?
What would you book – a place surrounded by tranquillity, or close to all the activities?
Tell us in the comments below, we'd love to know.