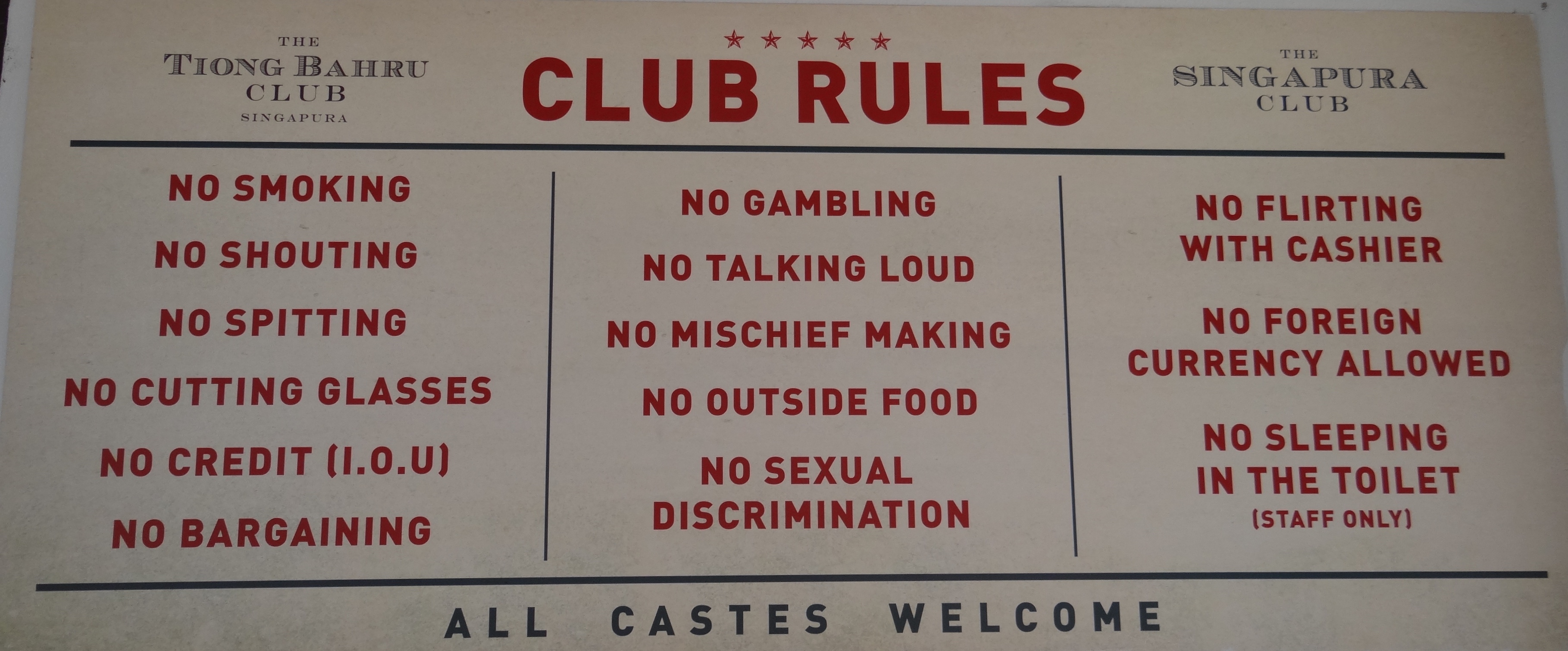 Singapore is amazing and is an ideal location for families.  From little toddlers to teenage kids, you'll find Singapore jam-packed with exciting activities that will keep your kids off their phones and technology, and out of the hotel room exploring this amazing city.
We first booked only four nights here in Singapore, but soon found we had missed out on so many activities, that we decided to return for a few more days to experience more of what Singapore has to offer.
Even after an extra few nights back in Singapore, we still never managed to check all the items off Explorason's 'To Do List'.
I'd personally recommend at least a week in Singapore if you are planning a vacation. Pick the right location that suits you when booking your hotel, as it will save a few steps for weary little legs.  Wear comfortable shoes, cool clothes and bring plenty of water on your excursions out.
Also, plan some rest time. Kids can't be on the go every day or you will find they are miserable and over-tired – excursions and teenagers. Maybe 2 days out then a day in, or out in the morning, rest in the afternoon, and out again in the evening. We found there was just as much to do in the evenings as in the daytime. And it is a little cooler too.
We started with a list of Top Ten, but it has grown to Top Fifteen, so you get Five Bonus Tips from us. 
1. Aquarium on Sentosa
We used our iVenture Cards to visit the SEA Aquarium. This is the largest aquarium in the world, and it is fun and educational. Located on Sentosa Island.
Huge glass tunnels and massive windowed tanks await you.  Discover the incredibly awe-inspiring world of life in the ocean as you Step into S.E.A. Aquarium and immerse yourself in what seems to be a mystical marine place seen through our planet's largest sparkling-clear window to the sea.
I'd suggest allowing 2 – 3 hours for this great family activity or more.
….. ….. ….. ….. ….. ….. ….. ….. ….. …..
2. Cable Car Sentosa
Day or night, a ride on the Sentosa Cable Car is fun for everyone. There are six stations and two cable car lines. One goes to Sentosa Island and the other up to Faber Peak with the famed
The Singapore Cable Car is a gondola-style and provides riders with an aerial link from Mount Faber on the main island of Singapore right over to the resort island of Sentosa. You can also ride across the Keppel Harbour. It is breathtakingly beautiful and fully enclosed for safety so safe for little ones too.
Website: Sentosa Cable Car
….. ….. ….. ….. ….. ….. ….. ….. ….. …..
3. Gardens By The Bay
Gardens By the Bay offer a FREE show on two times each night.  Get there early and bring a blanket or towel to lie on.  You do not look at this face on, but you look up at it, so it is best to lie down, relax and enjoy.
Located next to Marina Reservoir in central Singapore, Gardens by the Bay will offer you a sensational waterfront view. This garden is a multi-award winning horticultural destination that is spread over 101 hectares of reclaimed land (much of Singapore has been reclaimed from the sea).
'Man-made trees' of up to 16 stories tall which are actually covered concrete water tanks can be found all around the Gardens and these are lit up and make a night show.
This was part of our iVenture Moonlight Adventure Night Tour, but you can also do separately.
Website: Gardens By the Bay
….. ….. ….. ….. ….. ….. ….. ….. ….. …..
4. iFly Singapore on Sentosa
iFly is one of the highlights of our time in Singapore for Explorason.  He has always dreamed of flying, and his dream became reality.
Book in advance, bring your passport and check all the conditions for flying.
I broke my foot on a solo parachute jump (a gift for my 30th birthday) and thought I'd rather die than ever be free-falling again. iFly Singapore TOTALLY cured my phobia!
After a time of instruction and a practice turn, we then 'suited up' and had two goes each.
Photographs and a movie are available for sale.  You can't stop smiling when you do iFly – be warned!
You also get a personalized My Wings iFly certificate at the end stating you have mastered the 'Bodyflight' technique and you get 25% off your next iFly session.
Website: iFly Singapore
….. ….. ….. ….. ….. ….. ….. ….. ….. …..
5. Luge Sentosa
What is Luge you may ask?  It a light toboggan used on a hard surface and is for one or two people, ridden in a sitting position.
Head to Sentosa Island and purchase your tickets at the base of the Skyline Sentosa Luge Singapore ride is my suggestion. You then get two chairlift rides to the top station where you get to chose two different tracks to take that speed you down the hilly slopes.  We each had our own Luge, and I was rather surprised at how incredibly fast they go.  We could have ridden this all day, it was so fun!
(You can take your bags on this ride too).
Website: Skyline Sentosa Luge Singapore
….. ….. ….. ….. ….. ….. ….. ….. ….. ………. ….. ….. ….. ….. ….. ….. ….. ….. …..
6. Moonlight Adventure 

Night Tour

Bring your comfortable shoes and your camera. This is one of the best things we did as a family. The kids can rest on the bus between activities.

It is also probably the best way to see Singapore by night!

The tour starts with a traditional Food Trail and includes a complimentary $5 voucher to purchase what dishes you would like to try.

Next is Gardens by the Bay where we strolled around the spectacular garden for a brief time before finding a spot to lie in the 'Super Tree Grove' to catch the amazing light and sound show where we thoroughly enjoyed the night light show.

Back to the bus and onto Bugis Village which is  Singapore's largest night street market. This is where we got to sample some local tropical fruit.

Next was a stroll along the Marina Bay and a walk through the shopping complex and alight at Clarke Quay.

The tour then takes you to the luxury shopping street of Orchard Road.

….. ….. ….. ….. ….. ….. ….. ….. ….. …..
7. Singapore Duck
A 'Duck' is an old army vehicle that can go on both land and water and has two drivers/captains.
Singapore River is a small river that has a high historical value. Why? Because it is the beginning of civilization for Singapore and you will find it impeccably clean. Because of its historical value is very high, this is becoming one of the most famous rivers in Singapore to visit, and certain parts of the area are not allowed for other boats – only the Singapore Duck is allowed on here.
We had a great guide who spoke perfect English and we both learned so much.  It was a great way to see Singapore. Make sure you have your camera ready for the big splash as you hit the water. Loads of fun for everyone.
We purchased our tickets through iVenture Card for this tour/ride.
….. ….. ….. ….. ….. ….. ….. ….. ….. …..
8. Singapore Flyer
Singapore Flyer is a huge Ferris wheel located in Singapore a little like the London Eye.
It consists of 28 capsules facilitated with air conditioning in each and is located at the top of a three-story terminal building. As the world's highest
As the highest Ferris wheel in Asia, it is 165 meters tall. It took two and a half years to construct and is fully enclosed so safe for the little ones. You can move around the capsule or sit and is wheelchair friendly too.
I'd suggest booking this two times. Once for the day and once for sunset or evening as the Singapore skyline lights before you.  We only had time to ride in the day, but when we go back to Singapore again we hope to ride at night – we both loved this, and we met lovely travelers in our capsule – so we were able to take photos of each other – no selfies needed!
Website: Singapore Flyer
Address: 30 Raffles Avenue, SG 039803
Phone: (65) 6333 3311
….. ….. ….. ….. ….. ….. ….. ….. ….. …..
9. Tiger Sky Tower
The Tiger Sky Tower is the tallest observation tower in Singapore is located in the Imbiah Lookout zone in the center of Sentosa Island.
The Tiger Sky Tower has previously well-known as Carlsberg Sky Tower and was completed in 2004 and is the same as a building with thirty-six floors, 110 meters tall above ground level.
To enter the tower, tourists enter a large air-conditioned room that is covered around with glass windows where you wait to ride the Tiger Sky Tower.
Once you enter the cabin it rises slowly to the top of the tower and slowly rotates and feels incredibly safe.
On the top of the tower, we can see clearly how beautiful Singapore is seen from above. Thus you should come on a clear day to be able to see right over to the Indonesian island of Batam where we stayed.
I'd suggest going on late in the day – there seemed to be less of a lineup and you get to enjoy a spectacular sunset. We loved this ride so much we did it two times.
Height: 361′
….. ….. ….. ….. ….. ….. ….. ….. ….. …..
10. Universal Studios
Universal Studios Singapore is a very famous theme park based on the USA Universal theme park we visited in LA at the start of our world trip.
Universal Studios Singapore located inside Resorts World Sentosa on Sentosa Island, it is actually the second theme park built in Asia after Japan and the first in Southeast Asia.
Sadly the day we went I became ill shortly after entering the park (nothing to do with Universal Studios) so Explorason had to do most of the rides himself, and I only lasted a couple of hours before heading back to the hotel to sleep off the illness.
However, in his few hours he managed to go on several rides and had a load of fun.  Real life characters are throughout the park so you can have your photos taken with them, and the park is divided into 'worlds' (Hollywood, Madagascar, New York, Sci-Fi City, Ancient Egypt, Lost World and Far, Far Away) so it is easy to find your way around.
They also have night time fireworks too.
There are so many rides to choose from and favorite rides for Explorason were Puss In Boots' Giant Journey and Battlestar Galactica: HUMAN. Note there are two rides and the Human does not do a loop but the Cyclon does.
Website: Universal Studios Singapore
….. ….. ….. ….. ….. ….. ….. ….. ….. …..
The list is in Alphabetical Order because it was hard to pick which was the best activity.
….. ….. ….. ….. ….. ….. ….. ….. ….. …..
BONUS FIVE THINGS TO DO IN SINGAPORE
We found so many things to do, we couldn't stop at ten, so we have added a BONUS five more Things To Do In Singapore for you !!!!
11. Chinatown
Take a stroll down the streets, lanes, and alleyways of Chinatown.
Stop and eat at the famous Hawkers Corner or Maxwell Street and enjoy the market shopping that is on offer. Day or Night, this is a great place to visit.
Chinatown feels just like you have stepped into the country of China itself and is located in the Outram district of the Central Area of Singapore. There is also a museum here as well as the Buddha Tooth Temple, and Hindu Temple and the kids will be fascinated with all the Chinese lanterns that decorate the streets. Try and find the traditional giant Chinese shoes in one of the streets and have your photo taken with them.
Very bright and colorful, and ideal for any budding photographers.
Address: Chinatown
….. ….. ….. ….. ….. ….. ….. ….. ….. …..
12. Kampong Glam
Haji Lane Kampong Glam Neighbourhood is a funky area with groovy shops in alleyways, fun cafés, restaurants and bars, and great graffiti.
The graffiti was something Explorason really loved. Lunch is a must as you stroll through the lanes.  Explorason insists kids will love this area, and he thought it was fabulous.
It is named Kampong Glam because there is one kind of cajeput tree named Gelam Tree or paperbark tree that grow there."Kampong" simply means "village".  In the past, it was a fishing village in Rochor River. But now, it becomes one of the famous tourist attraction.
Jump in a taxi – most drivers will know where this area is.
Address:  North of the Singapore River, in the area of Rochor.
….. ….. ….. ….. ….. ….. ….. ….. ….. …..
13. Little India
Little India is ethnically an Indian district in Singapore.
It is located to the east of the Singapore River.  If you use the MRT it is across from Chinatown and is located west of the river and north of Kampong Glam.
It is part of the urban planning area of Rochor. Little India is commonly known as Tekka in the local Indian Tamil community.
There are loads of food stalls to choose a snack or meal from, and evening is a good time to visit. It is hot during the day so I'd suggest avoiding midday, and we also found some areas closed.
Watch for the brightly painted buildings, and the graffiti on some in the laneways too.
….. ….. ….. ….. ….. ….. ….. ….. ….. …..
14. Monorail Sentosa Express
Monorail Sentosa Express is a monorail line that connects Sentosa island to the HarbourFront shopping precinct on the Singapore mainland.
Sentosa is an Island so there is a one inexpensive ticket price to use the Monorail and then you can get on and off as often as you like once you purchased your ticket.
Weekends are packed and you might have to stand, but the weekdays there are flip down seats and is a great way to see the island.
There are four stations. Sentosa Waterfront Imbiah and Beach.
We rode the Monorail on two separate days and loved the time we sat and relaxed more.
Address: The northern terminus where you purchase your tickets is on the upper-level of HarbourFront adjacent to the MRT station and the nearby HarbourFront Bus Interchange.
….. ….. ….. ….. ….. ….. ….. ….. ….. …..
15. Raffles 'My Adventure Passport'
For something completely different, book your family into Raffles Hotel. They have a great treat for the kids under 12 years of age called My Adventure Passport.
A treasure hunt of sorts, with many great treats along the way. Free gelato ice cream; pizza making in the courtyard garden kitchen, and making a 'mocktail' Singapore Sling is included as part of the fun for kids who stay here.  Explorason highly recommends you do this!
For the parents – Raffles Singapore has the exclusive Long Bar for you to also visit. In here you can try the most famous pink cocktail in the world that was created by Captain Ngiang Tong Boon – The Singapore Sling.  Peanut shells are thrown on the floor – just like the old days and sacks of them are included on the tables.  Old fans vertically rotate from the ceiling on a long pole – a part of history that feels like stepping back in time.
There is also non-alcohol beverages for you who do not drink alcohol. It is suitable for a couple to enjoy their holiday.
Website: You can read more about it here.
I'm out of time, but a friend managed to list 50 Things To Do In Singapore in her article, so you might like to read that here.