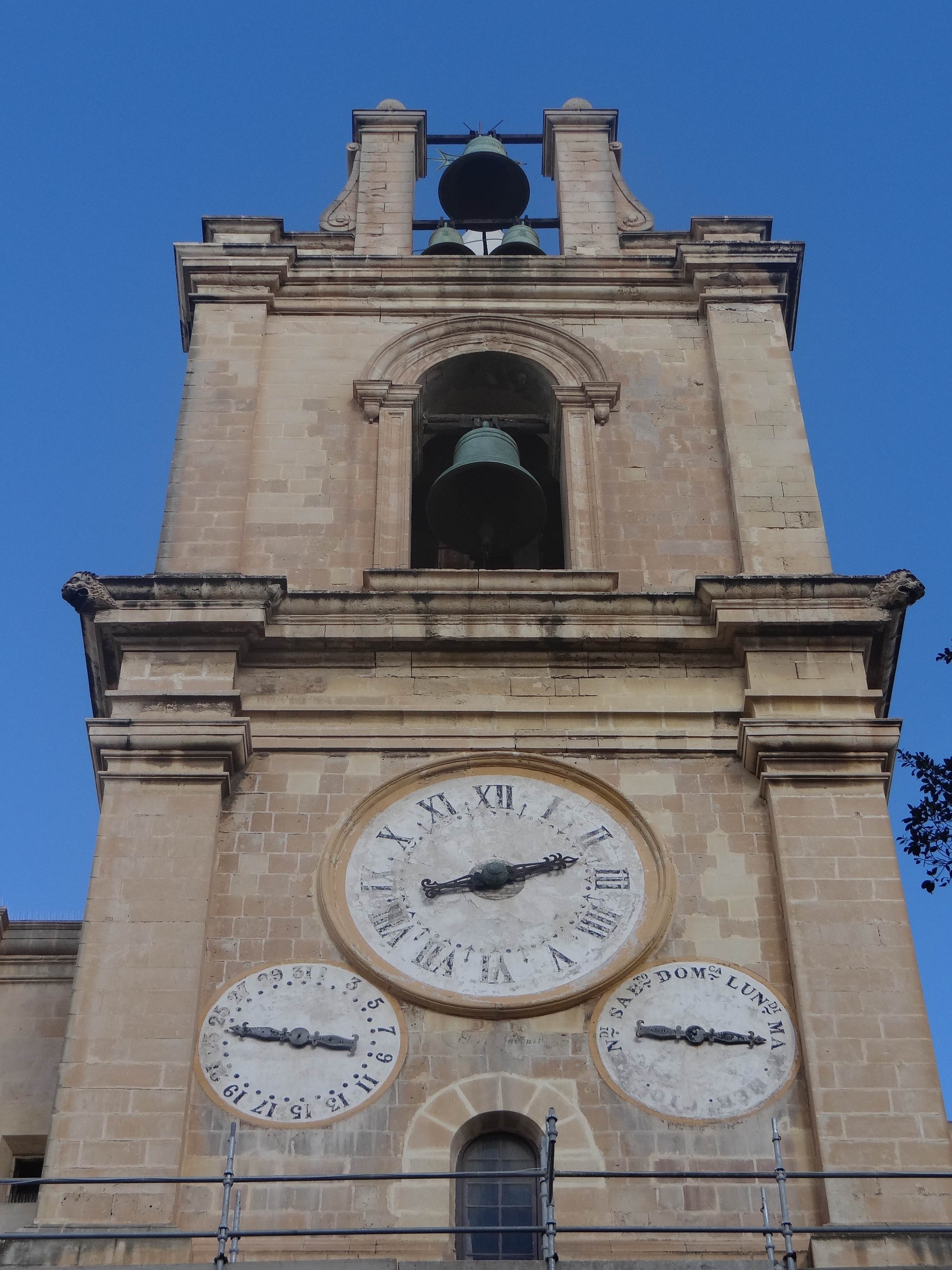 Malta is an 'exotic far-away location' for most people in the world.
Malta is also not thought of as your regular place to take a family vacation, but it is a great place for kids.
There are family-friendly resorts, amazing kid-friendly restaurants and cafe's, and loads of fun things for kids to do.
Even if you are an adult, really you are a big kid at heart and you are welcome to experience all the fun Malta has to offer too.
Although I can't list them all, here are some of the things we did that I'd recommend for families, and in particular kids.
1 Ride in a Karrozzin
The kids will all love a ride on a traditional Maltese Karozzin (horse and carriage).
Just outside the fortified walls of Mdina is where you will find the drivers waiting to take you for a ride you will never forget through Malta's first capital and the ancient colonial settlement also known as The Silent City.
2. Malta 5D
Malta 5D is one of the coolest tourist events you will find in Valetta and I suggest you start your time in Malta with a visit to this show that will have all your senses entertained and tingling. From cool air and misting water to moving seats and flying objects, this is the fun way to learn about the history of Malta.
3. Casa Rocca Piccola Valletta
Not really a place for toddlers or small children, but older children may like to wander through the 16th-century palazzo, Casa Rocca Piccola. Start with the talking bird in the courtyard.  This is the family home of the 9th Marquis de Piro, and the family still lives here which is pretty cool. There is some really awesome trick furniture (you'll have to visit to find out what it does) and not like a boring museum – no.  There is also a collection of slippers – find out why they are so amazing when you get here.
Also, there is a  WWII air-raid shelter 100ft underground.
Watch out for the weird paintings of children where the artist painted children to look like adults so the evil eye didn't get them.
4. St. John's Co-Cathedral
My eleven-year-old was in awe of the interior of St. John's Co-Cathedral with its baroque works of art.
And to think bodies lie under the floor! This is a place to let your kids loose with a camera.
When you exit, see if you can find the one-handed clock in Valetta nearby.
5. Visit Manoel Theatre and Museum
I was surprised but my eleven-year-old son enjoyed the Manoel Theatre.  It is a short audio guide but at the end, there is a bit of a spooky story about a ghost!
6. Upper Barrakka Gardens and Saluting Battery
All the family will love these gardens located at the entrance to Valletta. The garden was designed in the mid 17th century by the St. John Knights. At midday and 4:00 pm gather at the top level and be prepared for a BANG as they ceremoniously stuff one or two canons with gunpowder and there is a mighty BANG!
Get ready to click the camera – that is unless you are holding your ears.

7. Da Marina Restaurant
Kids Eat FREE 7 nights a week at Da Marina Italian Restaurant in St. Julian's bay.
8. The Limestone Heritage Park and Gardens followed by a stone carving and sculpting session
One of our favorite excursions was to Limestone Heritage Park. At first, the kids do a tour and learn about limestone, but there is way more.
At the end of the tour, the kids will get an opportunity to carve the limestone and we loved it!
There are also other activities I believe like animal feeding, learning to make limoncello, olive tasting and much more. Check this link for all the activities here – you could easily make a day of it. I believe they have awesome meals too.
9. Boat trip to Blue Grotto Caves
The azure and cobalt blue waters await you as you ride through the Blue Grotto caves in a little boat.  This is weather dependent and the day we went it was rough seas so we couldn't go, but we managed to see it from the lookout which was cool!
10. Ancient wonders – Visit Mnajdra and Ħaġar Qim Temples in Qrendi
Sometimes it is good to show the children something really ancient and educational where the memory will last them a lifetime. This temple might just be a bunch of stones to some, but it is a Neolithic site and very educational and is tucked in a hollow in the cliff area on Malta's southern coast.  Look out for the Tree Of Life and see if you can spot the ancient altars used for sacrifices too.
11 Swim and a Jacuzzi at Corinthia St. Georges
Family fun time for young and old.  Corinthia St. Georges has six swimming pools and a lovely warm jacuzzi tub.  We use the indoor pool and jacuzzi several times after a day out and it was so relaxing.
12. Walk around St. Julian's Bay beach and Spinola Bay or go for a swim
There is a lovely little bay the smaller children can make sandcastles or go for a swim in – it is St. Julien's Bay.  Spinola Bay is next around and is filled with colored boats and has nice restaurants and a good place to go for a family stroll or let the kids ride their scooter or skates if you've brought them.
13. Take the Ferry to Gozo Island
Gozo is a great island, and the ferry goes every half an hour most of the days.  The island of Gozo is quite different from Malta. It has a fortified city that is small and fun to explore and you can also get a great view too.
14. Climb the rocks and explore Dwejra
This is an area on Gozo Island that has lots to do.
The Azure Window is an impressive natural rock arch that is right over the ocean waters and stands twenty meters high.
There are some great rocks below to climb and scamper on, but please be careful.
(UPDATE: Since first writing this article, a storm has damaged Azure Window, and part fell into the sea)
This is a great location as it is where Game of Thrones was filmed.
The Inland Sea is a secluded pool for swimming with crystal clear waters and surrounded by sheer cliffs. It has a small tunnel which connects it to the sea which is pretty great.
The Fungus Rock –You can't get to Fungus rock on foot but it is great to look at from the area beneath Azure Window.
15. Visit the oldest freestanding structure in the world at Ġgantija Temples in Xagħra
What kid wouldn't want to visit the oldest freestanding structure in the world?
There are 2 Neolithic temples on Gozo Island dating from 3500BC – that's 7,000 years ago!
16. Cheese-making fun (Ġbejniet) at Ta'Rikardu
We had a great time learning how to make goat and sheep's cheese with Rikardu beside his little restaurant in a small kitchen.  Explorason was hands-on in the kitchen for this event. Check for locations with Rikardu's Restaurant as sometimes it is also on a farm. The best bit for me as a Mum was the lunch and home-made wine afterward.
17. Visit Popeye Village in Mellieħa
Popeye Village is also known as Sweethaven Village and the kids will have a load of fun here.  Paramount Pictures and Walt Disney Productions (starring Robin Williams) produced a great film here Popeye. The film set for the production of the 1980 movie now remains as a group of rustic wooden buildings located at Anchor Bay.  Today you can visit and drink hot cider, have a photo taken with Popeye and it is an open-air museum and family entertainment complex. In summer there is a swimming pool too.
Today you can visit and drink hot cider, have a photo taken with Popeye and it is an open-air museum and family entertainment complex. In summer there is a swimming pool too.
18. Visit the Malta National Aquarium in Qawra
Explorason loved this new National Aquarium which boasts over 40 tanks. These include Mediterranean fish, including fish commonly found in Maltese waters as the main display. Sharks, seahorses, eels and a giant walk-through tunnel are all part of the displays. Also reptiles, insects, amphibians, and take
Also reptiles, insects, amphibians, and take time to spot the historical icons located within the tanks. There is also a restaurant on the street level that has a killer view.
We had a great guide here who also taught us quite a lot too.  Kids – look out for the tiny tunnel you have to duck to go through and it distorts how big you look.
19 Take a local boat ride across the harbor
One really inexpensive thing to do is to take a local boat from Valetta across the harbor.  They will be waiting for you with their colorful wooden boats.
20. Visit the Esplora Science Centre
We left the Esplora Centre until the day we had to leave Malta and only allowed a couple of hours – wrong! Had we known it was so big and so wonderful we would have planned an entire day here. This is easy to do as there is a terrific cafe within the complex. I loved the helpful staff here who explained many of the interactive exhibits to us.
Bonus. Every kid has to eat a Malteser in Malta!
Well that was what Explorason thought and the great news is we found a couple of packets in Valletta at a little corner store.
… … … … … … … … …
Visit Malta
For more things to See and Do, I'd recommend Visit Malta
… … … … … … … … …
Questions and Comments
From our list, what do you think would excite your kids the most?
Have you tried any of them anywhere in the world?
What is in your mind? Feel free to leave it for us in the comments section below.