Fort Lauderdale Florida for a day – Single Mum travels
As we fly in from The Bahamas to Fort Lauderdale, we see all the ships setting out to sea.
We are pretty excited to be here.
We catch a cab from the airport ($25 US) and are really pleased with the hotel – see separate review.
The location is perfect – it is right on the coast, but it is sunset, so we head to The Days Inn which has a fabulous restaurant right on the pier.
The band is pumping, the DJ follows after that, and it is swarming with happy people.  The sunsets as the boat's motors in.
It is perfect!  We have to celebrate. Dinner is great, and so are the prices, and when we finish we walk around to a couple of the 5-star hotels and enjoy the feel of Fort Lauderdale traveling life.
The Blues Brothers hang out by the spa, and we are able to come back and use it tomorrow – yeah!
The next morning we are up at 6 a.m. for a walk along the beach/shoreline.
Joggers, skaters, cyclists, and others are out in droves.
It is lovely.
It is lovely to be out early.
Explorason walks along the wall, and I just enjoy being back in the western world.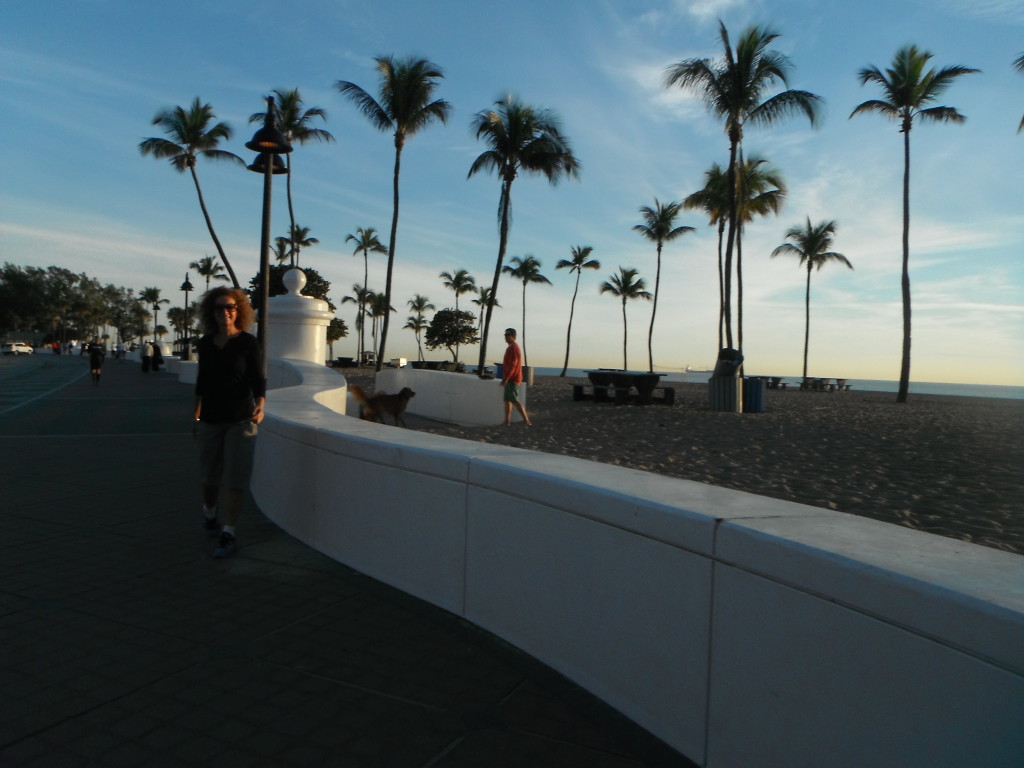 As we wander back fishermen head out in their boats, as penguins are all around us.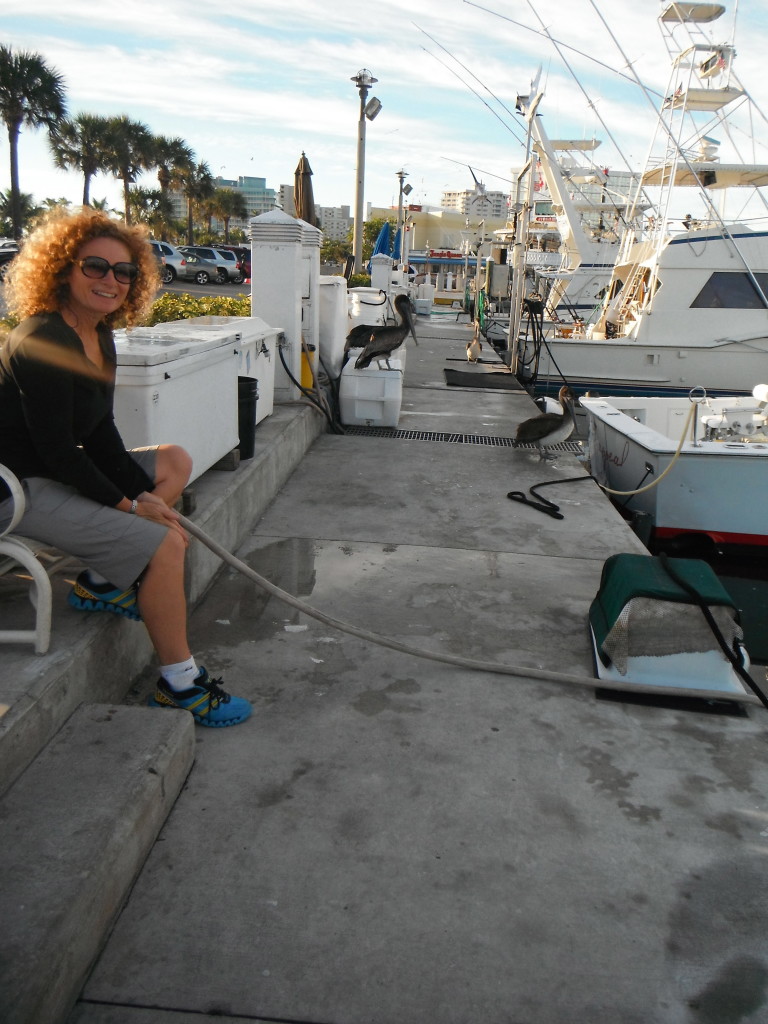 Steam and paddle boats set up for the tourists – we may come back to do one of those!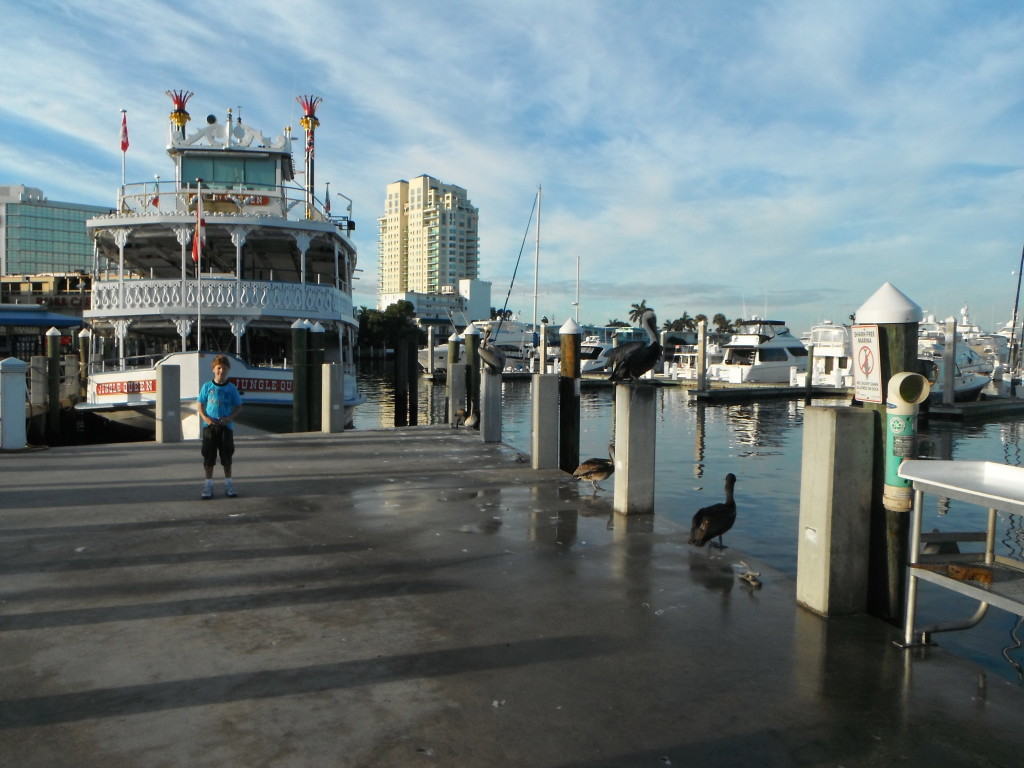 The coastline is set up for tourists, but it is clean and really, really lovely!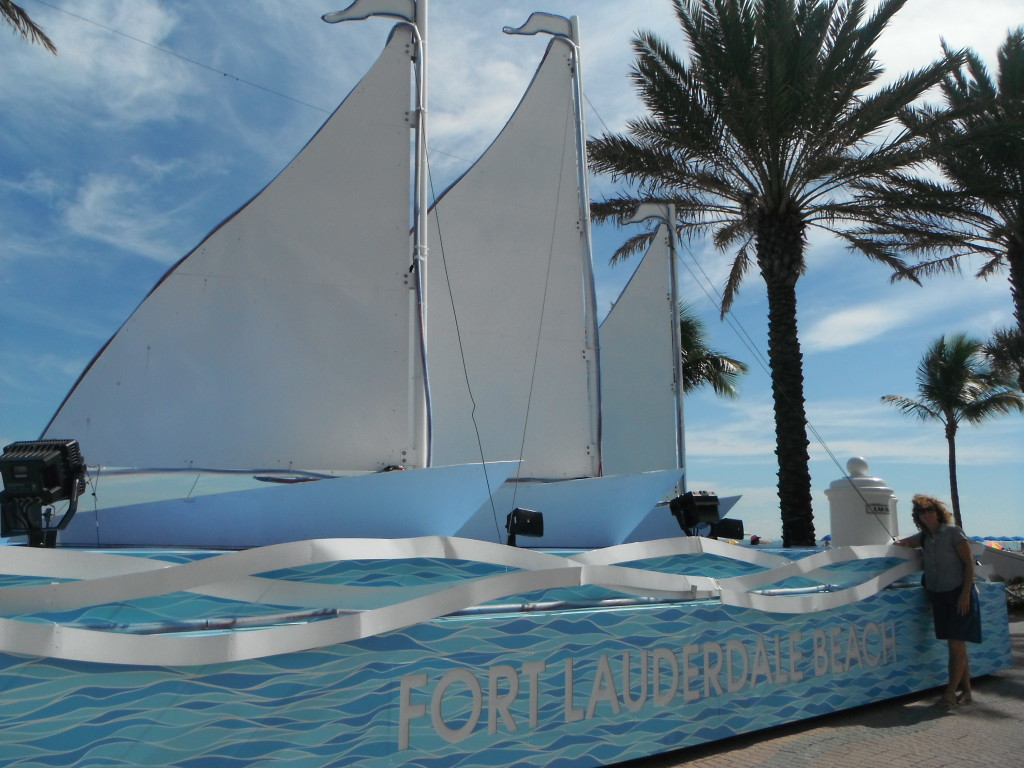 We head back to the hotel and then we take the local trolley bus around Fort Lauderdale.
It takes us to the Science Museum – see a separate blog.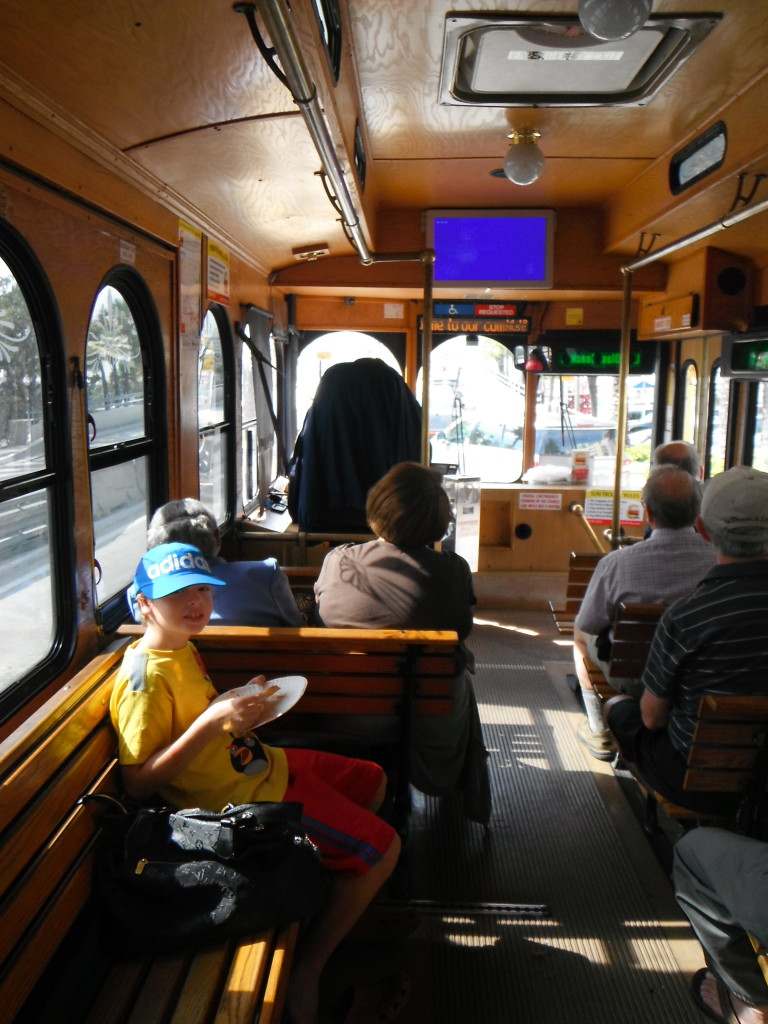 We love the stunning parks and buildings.  It is so neat and clean.
I think there are some real postcard shots here.
If you do fly to Fort Lauderdale to take a cruise, please do spare a day to look around.
Explorason has fun at the fountain, and of course, he is wet. Why does that surprise me?
He enjoys the giant chair as we head down towards the main shopping area.
See no evil, hear no evil, and speak no evil.
These monkeys used to be a favorite of my Mum who has passed away, and it is a nice memory for me.
As we shop my lad tires out.
He refuses to move.  The trolley bus takes about 1 hour to come back and we were told they run every 20 minutes.
Eventually, we walk all the way back to where we had dinner the night before.
The lovely waitress gives us both a complimentary drink.
Today another lady paid my son's trolley ticket out of the blue.
Then at the Science Museum, the blood bank lady gave him many packets of chocolate chip cookies for no reason.
It has been a real day of little blessings.
All the things that add up to us loving Fort Lauderdale.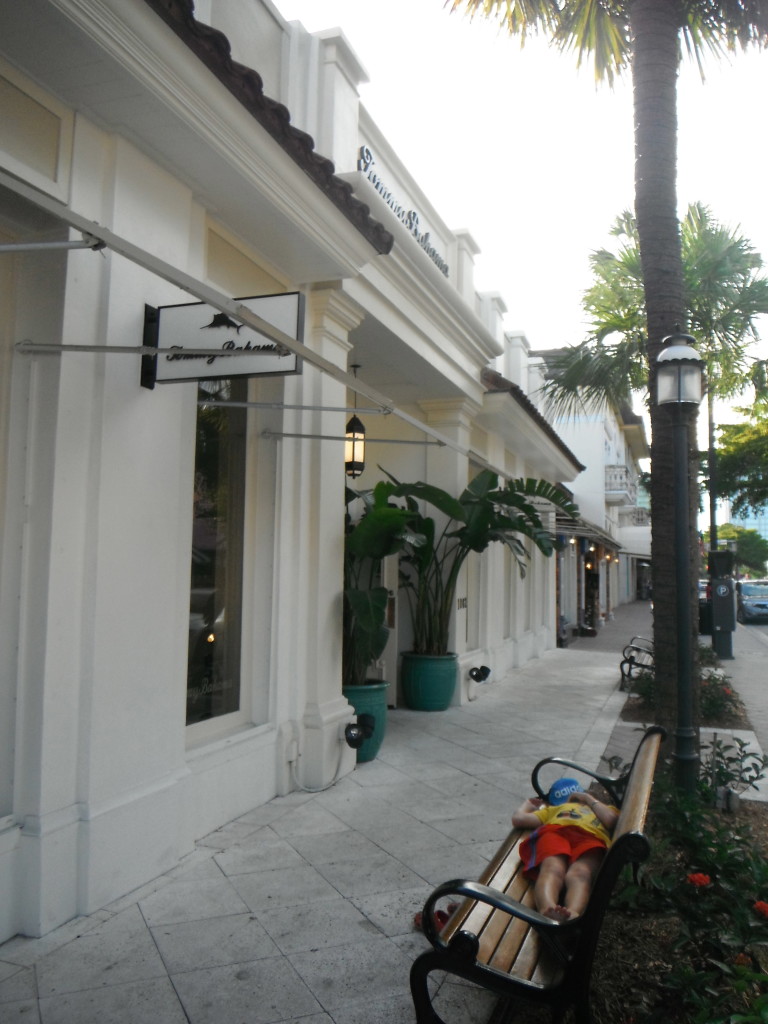 Questions and Comments
Are you a family that permanently travels around the world?
Do you often travel with your child?
How do you strike a balance between your career, family, and travel, more so if you are a single parent?
Have you been to Fort Lauderlade in Florida?
How was your experience?
Do share your comments with us below.