Cobh Ireland and the Titanic and Famine history
Our lovely hosts drove us to Cobh on the coast of Ireland today.
It is a bit of a bleak day.
This is the spot where so many had to say farewell to their family members when the famine was on.
Thousands, in fact, more than a two million left for America.  Can you imagine what it would be like to scrimp and save every penny so you could send your child or loved one overseas with the hope they would survive, and find work, then save to send money for you, or other family members?
This statue represents the first passenger, a girl Annie Moore, who as a teenager took her 2 young brothers to New York.  She was the first to set foot on Ellis Island.
Sadly thousands left behind never survived the famine, or their families struggled to find work in the USA. So they never saw each other again.
Here we learned about the condition of the ships inside, and my son was able to learn about the potato famine.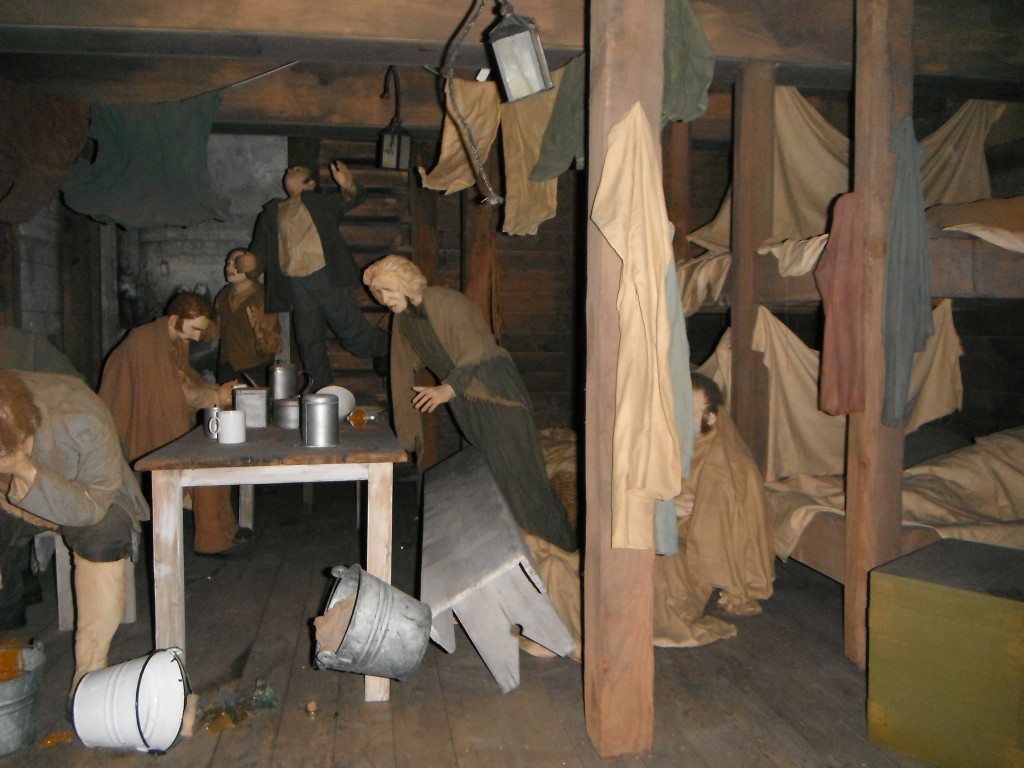 Visiting places like this really helps to learn about history. Sometimes I wonder if it all sinks in, but these days, museums are interactive and things were so interesting, he wanted to watch them 2 times.
Next came the Titanic display.
Cobh, then Queenstown was the last port for the Titanic, so there were many things to learn.  For some interesting reason, he has been asking a lot about the Titanic lately, probably because we went on a cruise.
We talked about how the news was shared of the disaster, how it sunk, and how unsinkable it was claimed to be.
We then learned the date it sunk. Little things he could remember.
This is world education folks. This is how we learn.  What I find amazing is how much I learn.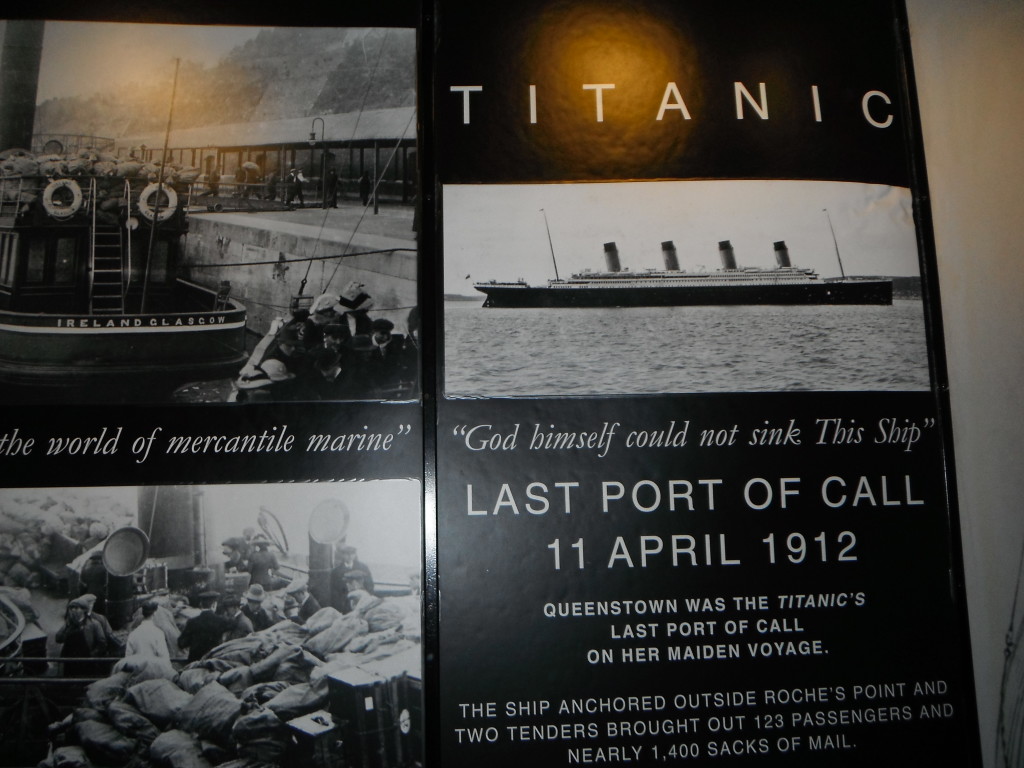 The old telephone had a recording of things that went on supposedly on the Titanic.
There was a recreation of part of the ship.
Loads of old crockery, cutlery, and artifacts from 1912.
We left and drove around the coast. Pretty towns with traditional old Irish buildings and lovely flower pots visualized along the way.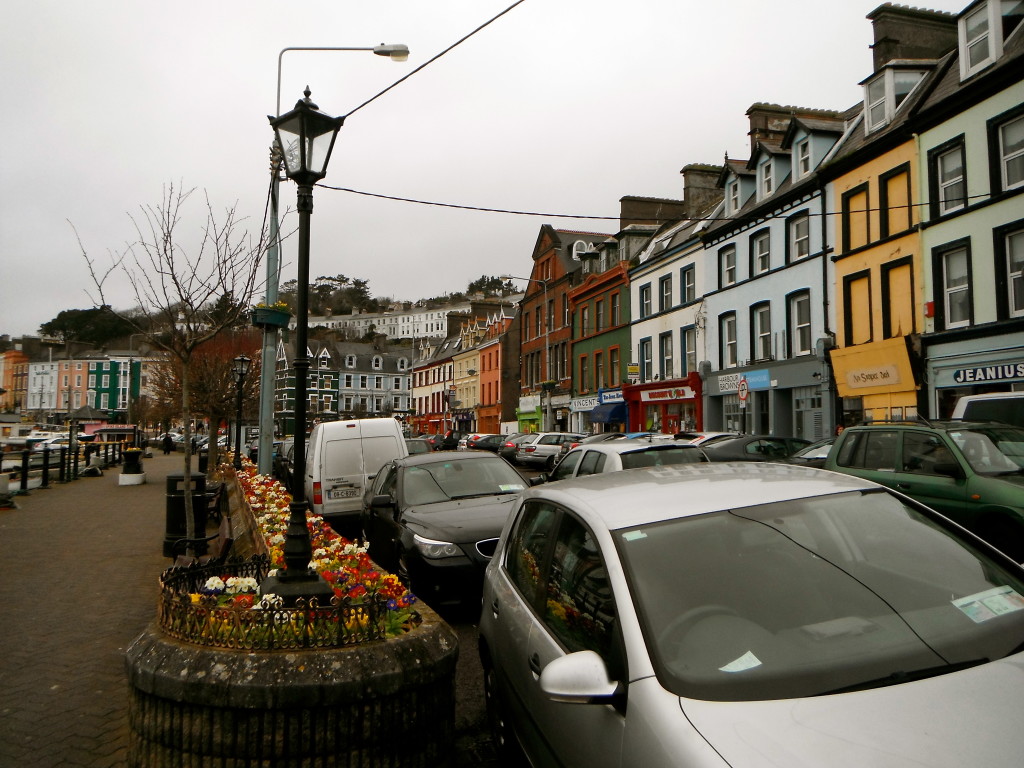 I spied my first green letterbox!  I really love the quaint and rich culture of Ireland.
I can thoroughly recommend a road trip around the south of Ireland if you get a chance.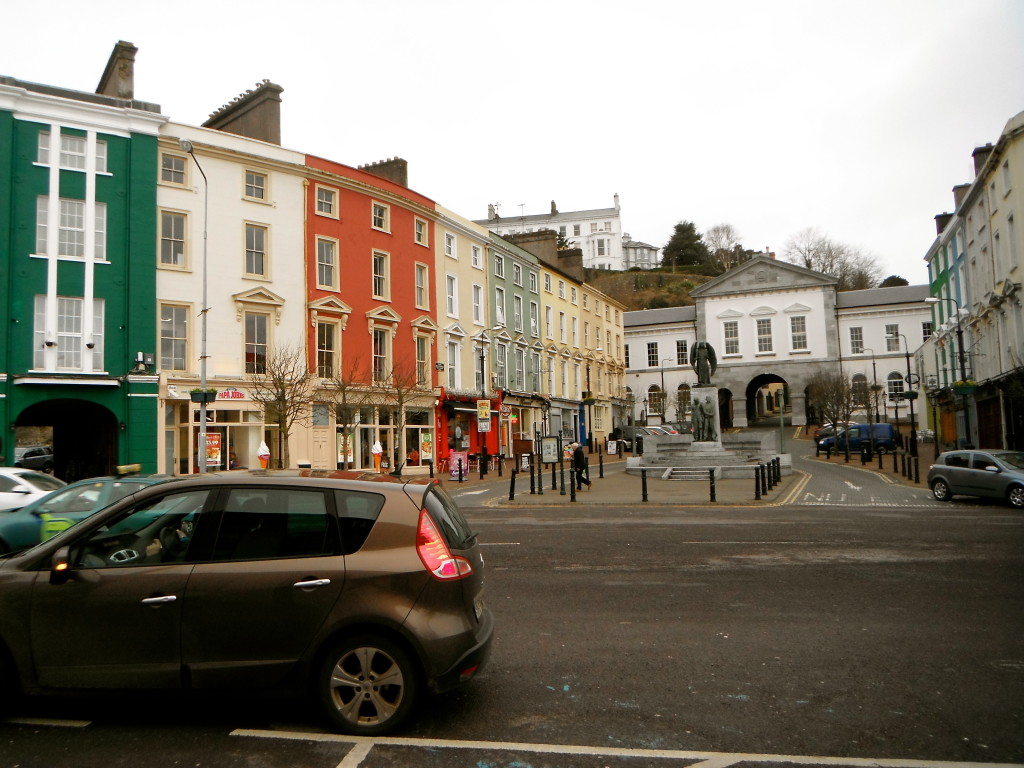 We came back to a glorious roast dinner.  It has been so long since I had roast potatoes, roast turkey and gravy – I was in Irish heaven!
To visit the Cobh Museum, please check their website for further information
http://www.cobhmuseum.com/index.html
Questions and Comments
Ever heard of the potato famine story?
How well do you know the history of the Titanic ship?
Do you have a favorite museum?
Would you consider visiting the Cobh museum?
Do share your comments with us below.