We had planned to leave Key West early. However, we couldn't leave without visiting the southern point of mainland USA marker.
All fine, but realizing that there had been a big running marathon on this weekend, the line-up for the teams was about an hour long, so we jumped in front for a 2-second photo and drove on!
The greatest attraction In Key West
You can't leave Key West without visiting the "Ripleys Believe it or Not" shop. It is one of the greatest attractions in the area. As you wander through the front part of the shop, you will be able to see a motorbike made of bones. while inside the shop, you will also be able to see a talking shark as well as get amazed by a picture made from soda bottle tops.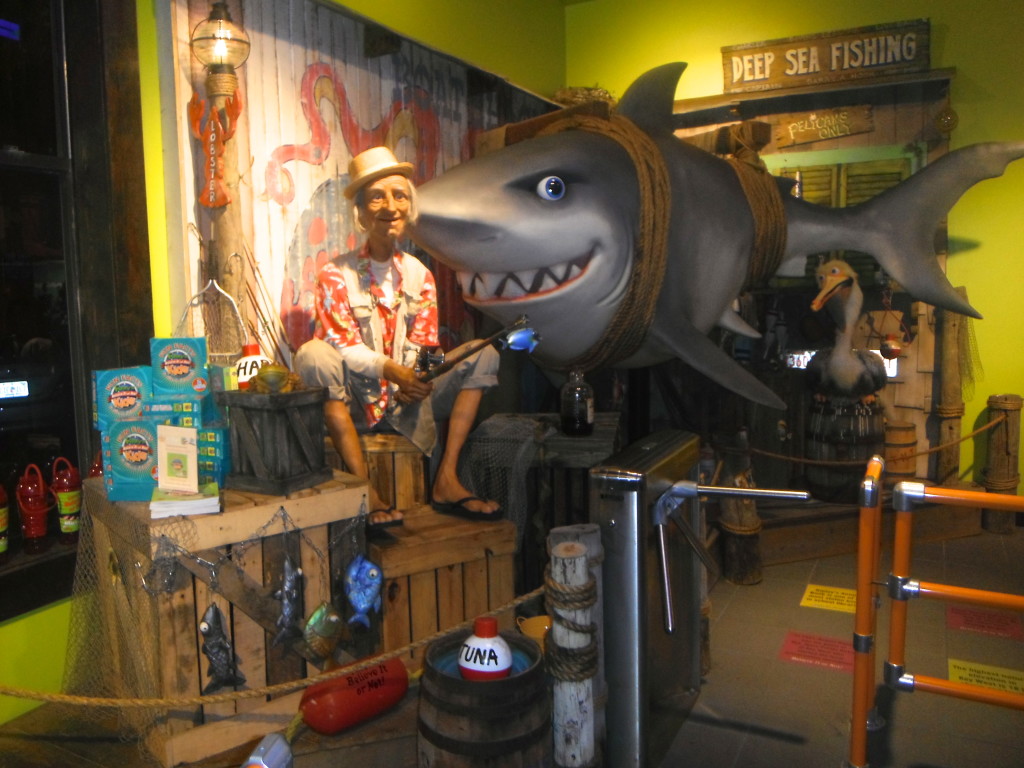 You will also be able to get a relaxing foot massage if you ask for that. A small fee is charged for that.
On weekdays, you can go to the fort and see more fascinating items for free. However, be informed that the fort is never operational on Sundays. However, on this particular weekend, it is open. It is worth noting that this is the only weekend of the year when Fort Zachary Taylor stays opened.
we actually did not know that the Fort was open today until we saw a man dressed in a top hat along the streets. There are so many live exhibitions to be seen at the fort.
Entry charge at the time of our visit was $5 and so we decided to walk in. Anyone wishing to drive in instead has to pay much more to be allowed in. You might want to choose walking though since it is actually only a 5 to 10-minute walk. That is really not very difficult.
First off we decide to go to the top of the Fort to experience the view. Next, we are taken through a section where we get to learn how to make gunpowder. This is just great. I can't believe that we are there having a chemistry lesson from a man in his 80s. Explorason learned so much from his lessons. Well, I also learned a lot.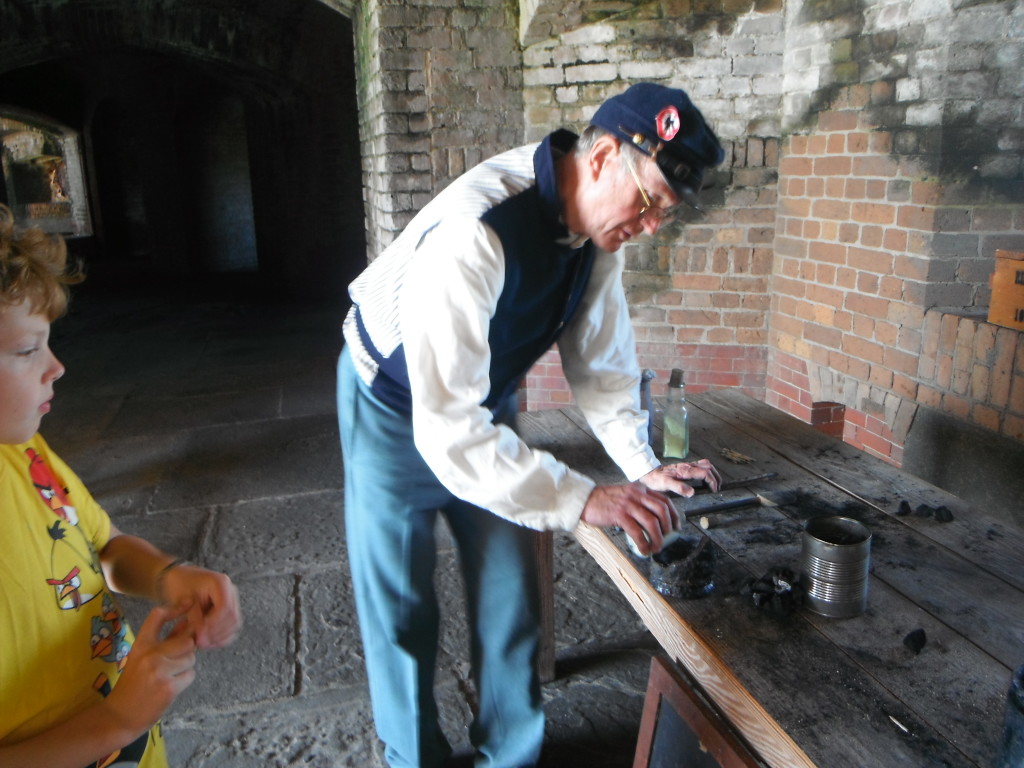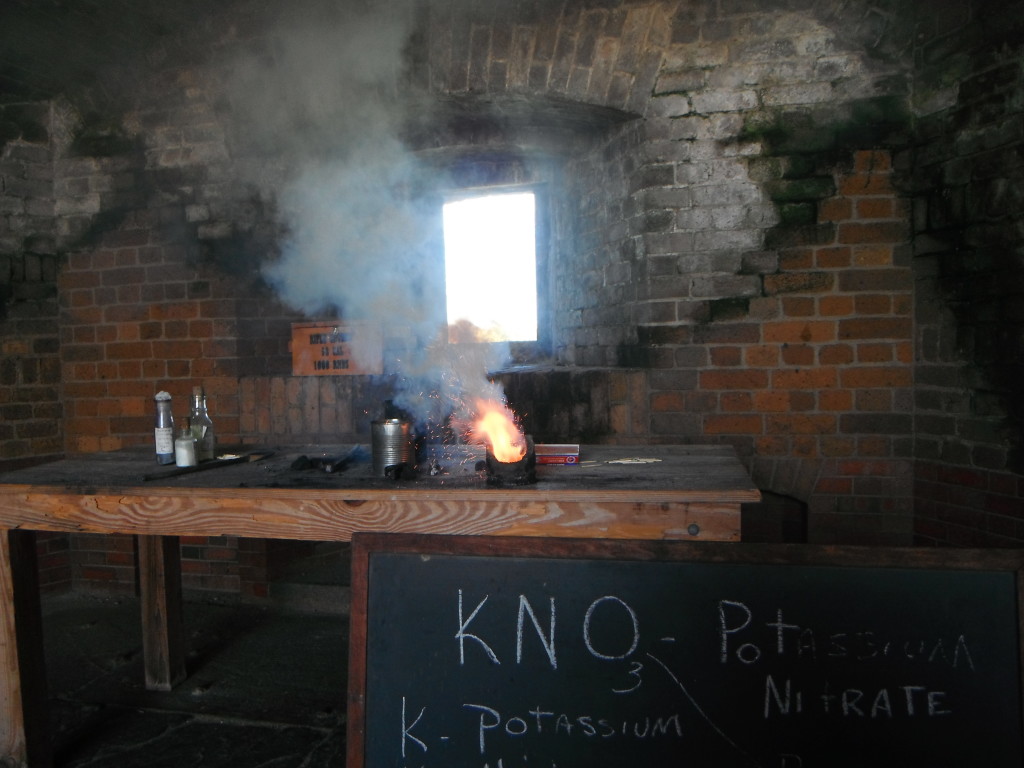 You might find the craft area at the fort a bit girly. However, it is not. In this section, both girls and boys are taught how to make sheep from spun wool. While the girls learn how to weave and spin, boys, learn how to strangle sheep.
We then had a music lesson. We both ended up learning a few cords. The Dulcimers were quite easy to play. I might have to invest in one of them – we both enjoyed the moment.
Next came a couple showing how the "birth" candle was made. Next, Explorason is making his future birthday candles on the fire.
The beeswax was a slow process, but they were very lovely.  People ask how we have world education. While it might be a Sunday, this is still educational.  The homemade flavored licorices were pretty nice to eat as he worked.
Next came the rifle stands and learning American history. I realize he probably knows more about North and South American history than he does Australian history at this point in life.
We are about to leave when we ask if they will be firing the cannon.  Discovering that Explorason is from Australia means that they will definitely be doing that. They pass us different shells for us to feel the weight.
We then have the drill. My son is called up to give the command. This is great, until that time when some really silly tourists drive up in a 6 seater golf buggy, right where they have aimed the shots. Everything comes to a halt, and a quick discussion takes place.
Anyway, time for my son to have another go at giving the command. "FIRE!" His ears are blocked and there is a loud bang.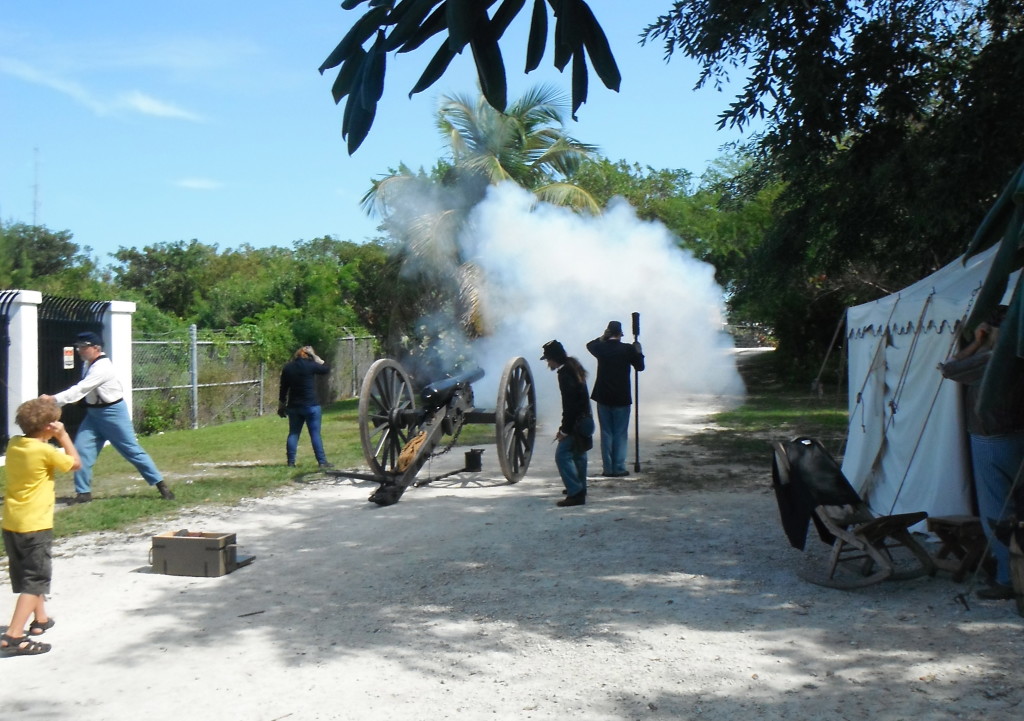 He races back to me and our ears are ringing for a long, long time.
We give them thanks, and really appreciate all they did to allow this display for us. We finally leave well after lunch.  We actually had enjoyed a really good beef stew over mash potato with grated cheddar topping at Fort Zachary Taylor too – gee it was yummy! So we drive off, leaving Key West behind us.
As we drive back over the Seven Mile bridge we try to find several mile markers for things we want to see.  Regrettably, we miss most of them.  We really felt tourist attractions like the African Queen boat, Robbies for fish feeding and other places we wanted to see were just hidden, and therefore we missed them all.
We did find a beach we had read up about though. It was about 2 miles off the main road, and we wanted to stop there, as we knew they had good picnic facilities, white sand, and showers!  Someone came up and gave my son a bucket and digger and so he didn't want to leave. It was 4 p.m.and the day just seemed to go too fast.
I enjoyed a great time lazing in the warm water, and I really don't get into the sea often, since I am not a fun of cold water.
It was time for us to leave but my son just couldn't get enough of the beach. So we decided to stay for another half an hour.  Oh dear, the day really was going too fast!
we took our time at the beach to freshen up by cleaning ourselves. To make it even more interesting, we decide to invent a game out of the whole experience.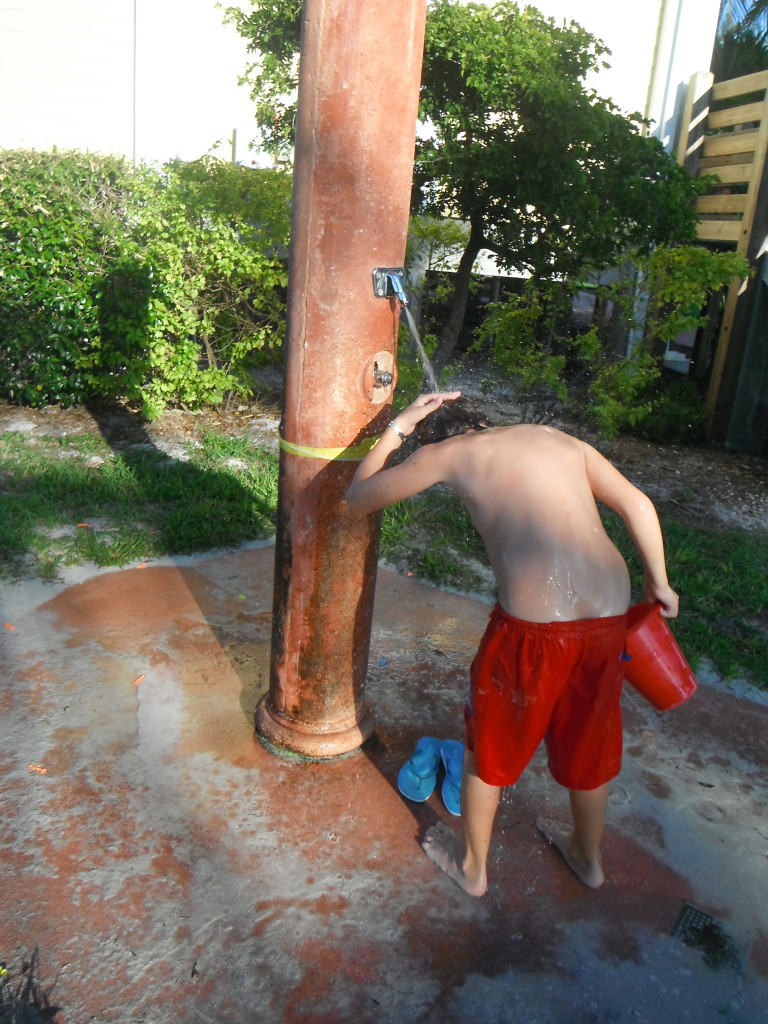 While on the road, it is a bit difficult to find a place to sleep. some areas are no-go zones for strangers while other areas are just too noisy for a single mum since I have to ensure that we all have a peaceful night.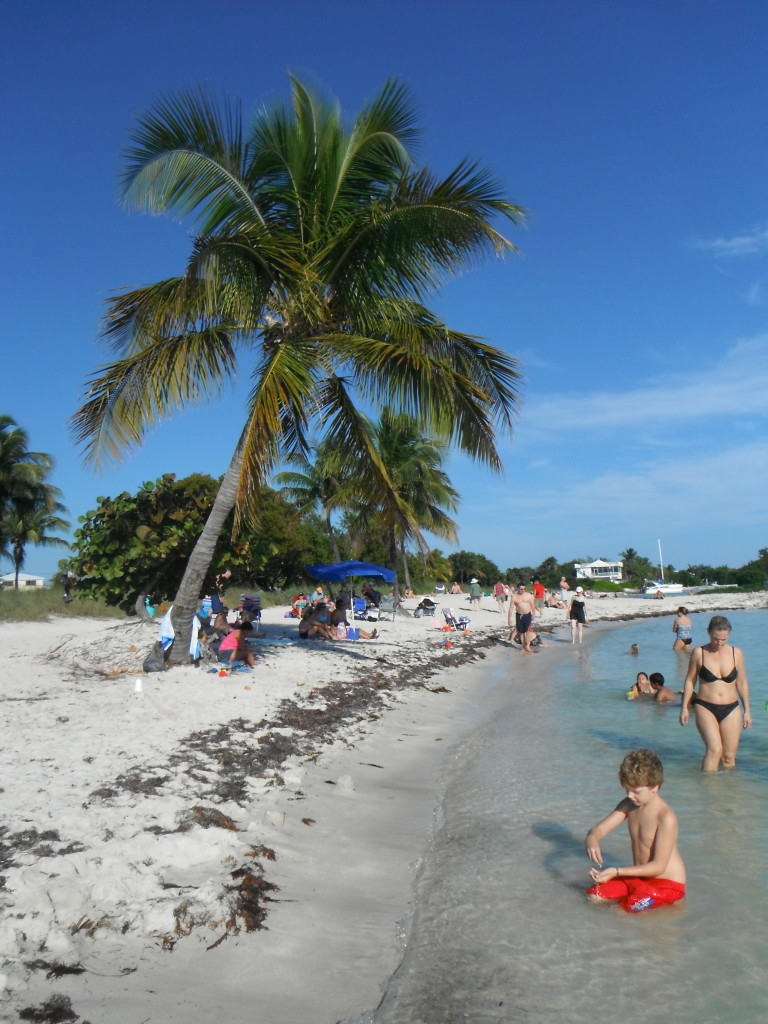 As we looked for a convenient place to spend the night, we decided to pop into a restaurant since we were both too hungry. After the dinner, I remember that I had earlier spotted a little park a little park in a cove with a small pier.
We arrived at the place at around 10:30 p.m. This was probably the most peaceful nights I had on our entire road trips. No noise from neighbors or from cocks. 
We woke up very relaxed and had the most stunning view of the waters. It was exactly what I needed.
Questions and Comments
What fascinates you about Florida?
What are your favorite places in Florida?
Do share your opinions and comments with us below.