Spending the night in our comfortable hired vehicle was quite an awesome experience. I should feel proud of myself for getting a comfortable air bed for me and my son. However, I realized that there are so many free-roaming chickens and roasters in the streets of Florida Keys. They made too much noise that might have been the reason we woke up so early. This in itself was another memorable experience that we would like to jot down into our diaries.
The first activity for the day was to rush to Burger King, where we used their free WiFi to access the internet. We then passed by a church fete. It seemed like luck was on our side since we scored quite well, with a lovely old lady almost giving away the items we had bought. Among the items were several books for my son's schooling, including one on American Presidential history since he was interested in it. We also bought some DVDs-Fortunately, some were as good as new and had not been unsealed. It is crazy that we got each of them at a quarter price.
During the day, we were able to take a tour of the town. It is during this time that we were able to find the town's free parking area. It is actually located down a lane, near the post office and the Sherrif's office. On weekends, there is always a 24 Hour free parking as we come to discover. Already there are so many Vehicles parked in the area and we discover that this would be a perfect time to interact with other travelers and get to learn more from them.
We then decide to walk around town and meet so many people who happen to have come off the cruise ships.
We enjoyed seeing the old theater, and the beautiful traditional homes.  there are so neat and lovely. I love the serenity created by the trees and mowed lawns. It is simply a masterpiece.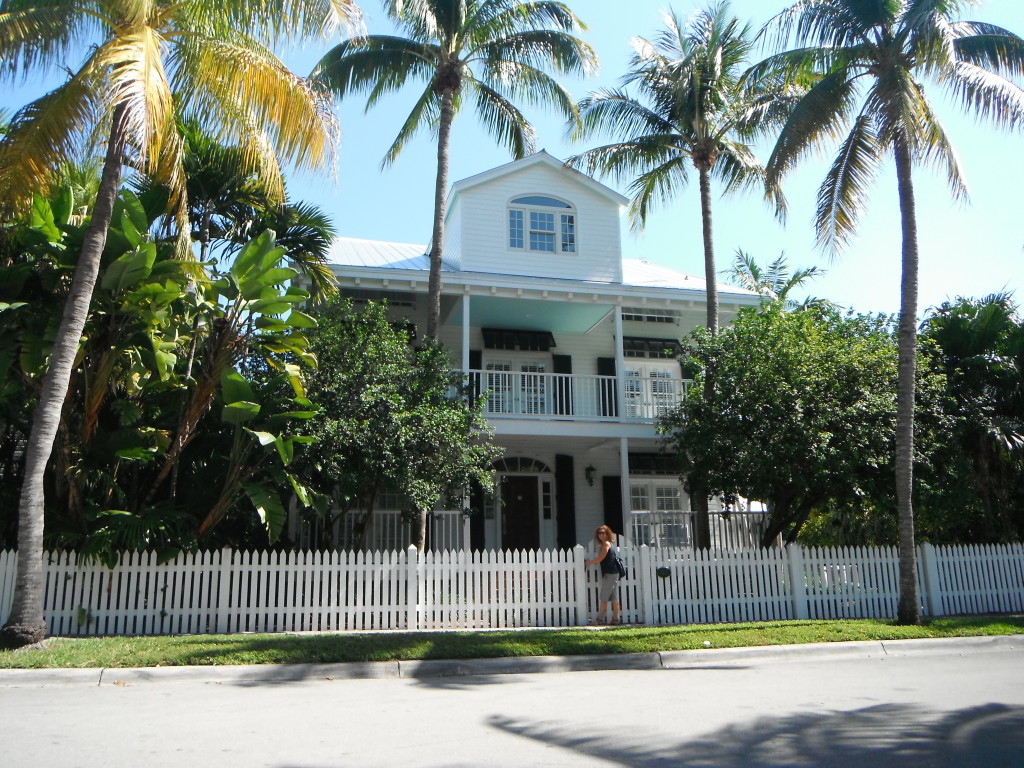 We were pretty pleased when we stumbled across The Little White House. I knew this was Explorason's opportunity to learn more about his latest interest – USA presidents.
This is a very interesting place to be in. There are two rooms with free access. You might want to enter into them and learn more about America without any extra charges.
We then headed to the zero mile marker for Highway # 1. There is a bit of a line up to photograph the sign, and it isn't all that easy to find either.  One thing about the Florida Keys is that many of the tourist attractions are not marked. You really need to do a bit of googling before you go and ensure that you print out what you want to see. We missed so many things -it really annoyed us.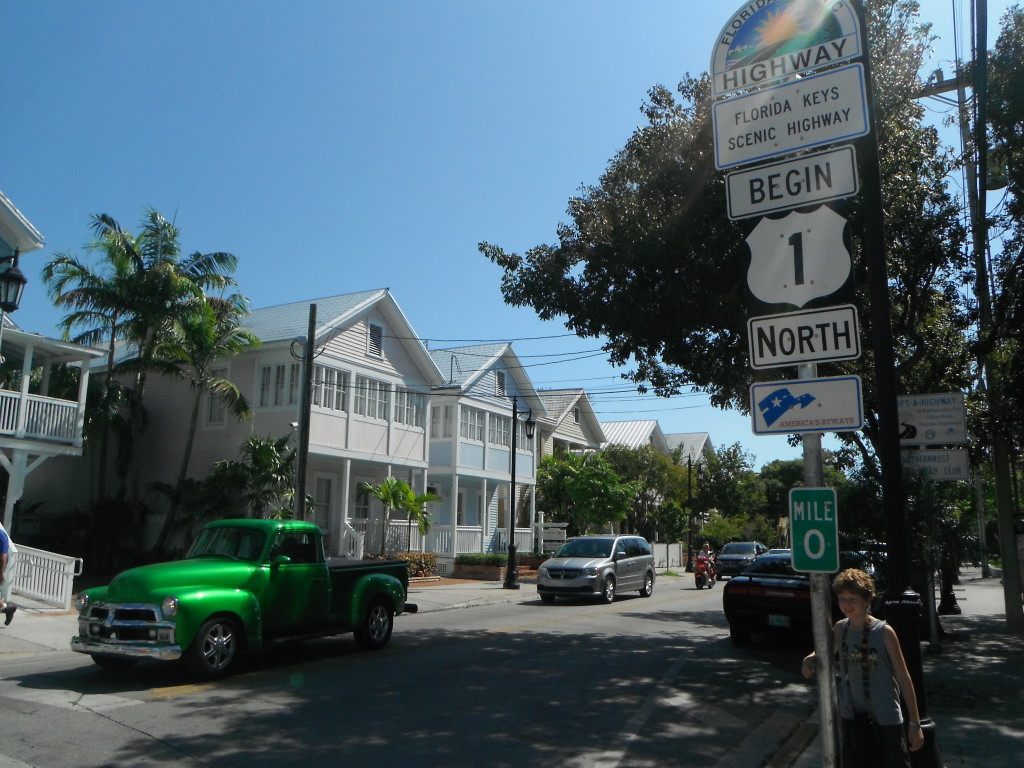 Anyway, there is so much to be seen in Key West. Some of these include tourist trains and haunted house trains. There are also so many overweight tourists in town. However, the best thing you can do is to take a walk. By doing that, you will be able to access different buildings as you ensure that you remain fit.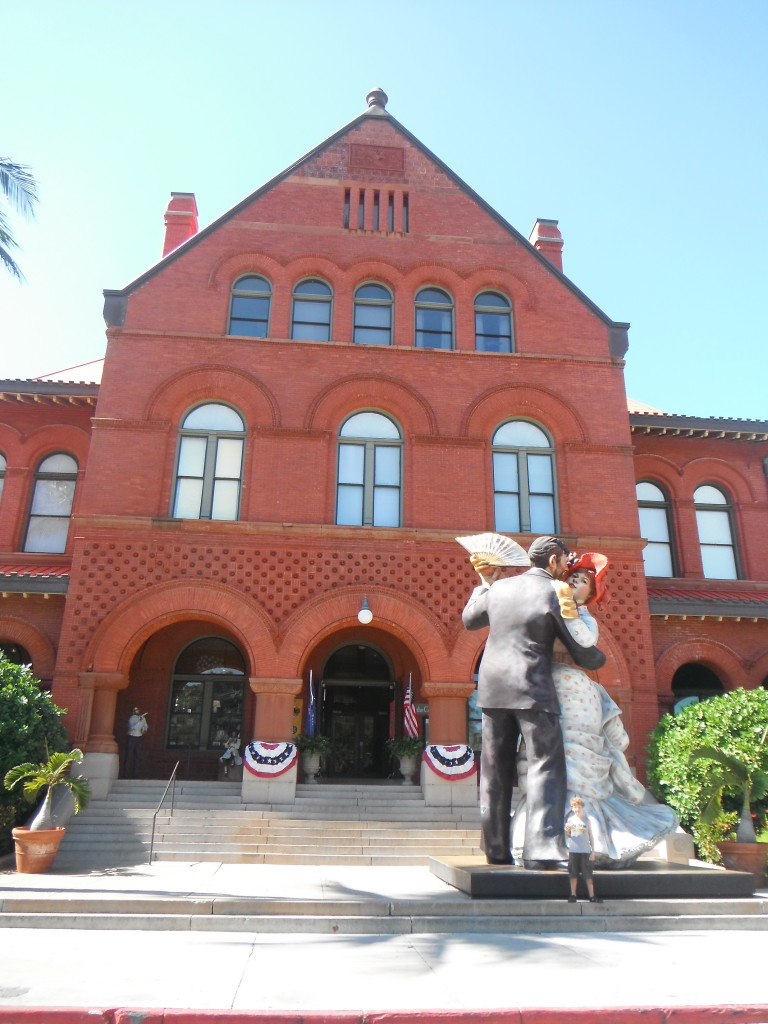 There is a lot of reference to Cuba.  90 miles below is Havana, and it is where the flights used to go many years back.  Having been to Cuba recently, we were amazed at how they portrayed it, and how different it really is.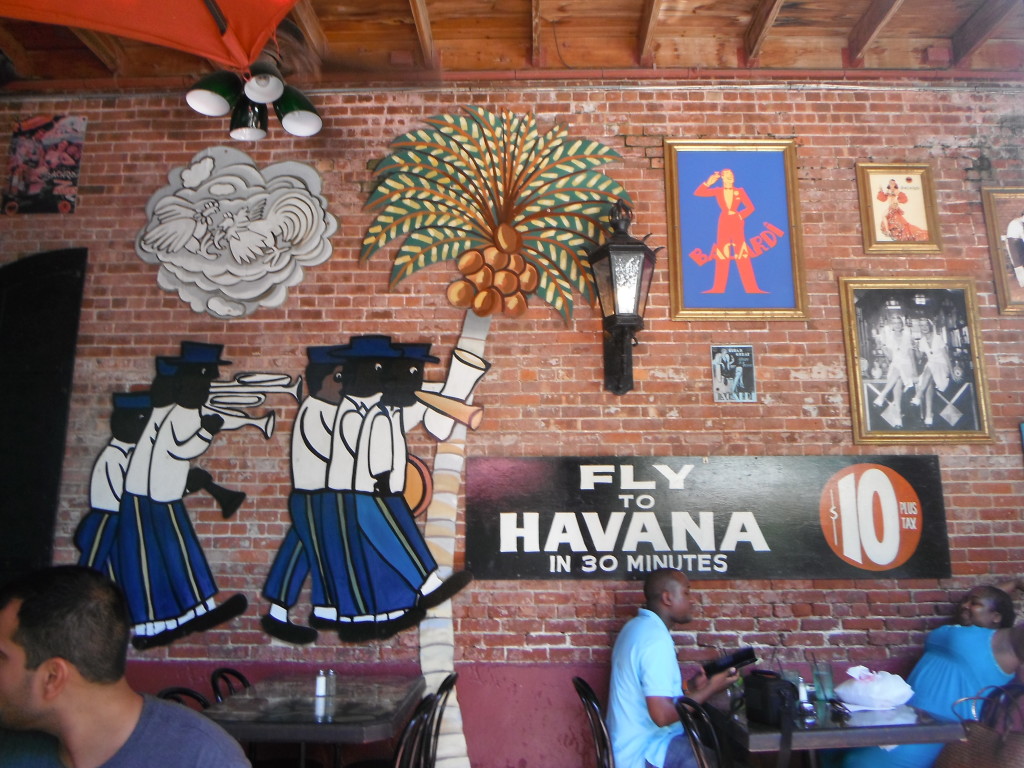 You are able to see a lot of things when you visit Malory Square. You won't have to pay a cent to see most of these things. While there, you might want to climb an old boat and see the areas where pirates used to hang out in ancient times.
There are so many artworks, sculptures, statues and other fun things to see in the area.  Unfortunately, we were unable to take a picture of all of them since darkness crept in so fast before we could get to all of them.
The town also has many market and street stalls, raffles of old motorbikes and cars, and generally a lot of interesting things to see.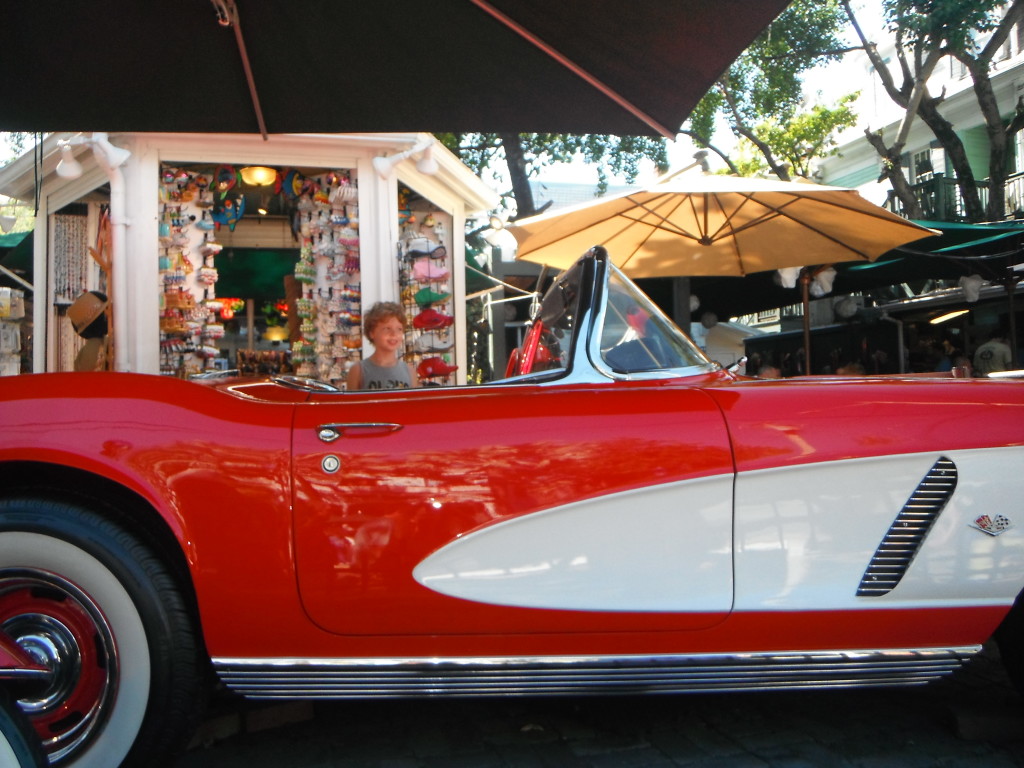 So much focus is on the bars and pubs. As you enter them, you notice all sorts of crazy decorations. Some have water mists while others have license plates and bands decorating their walls and roofs.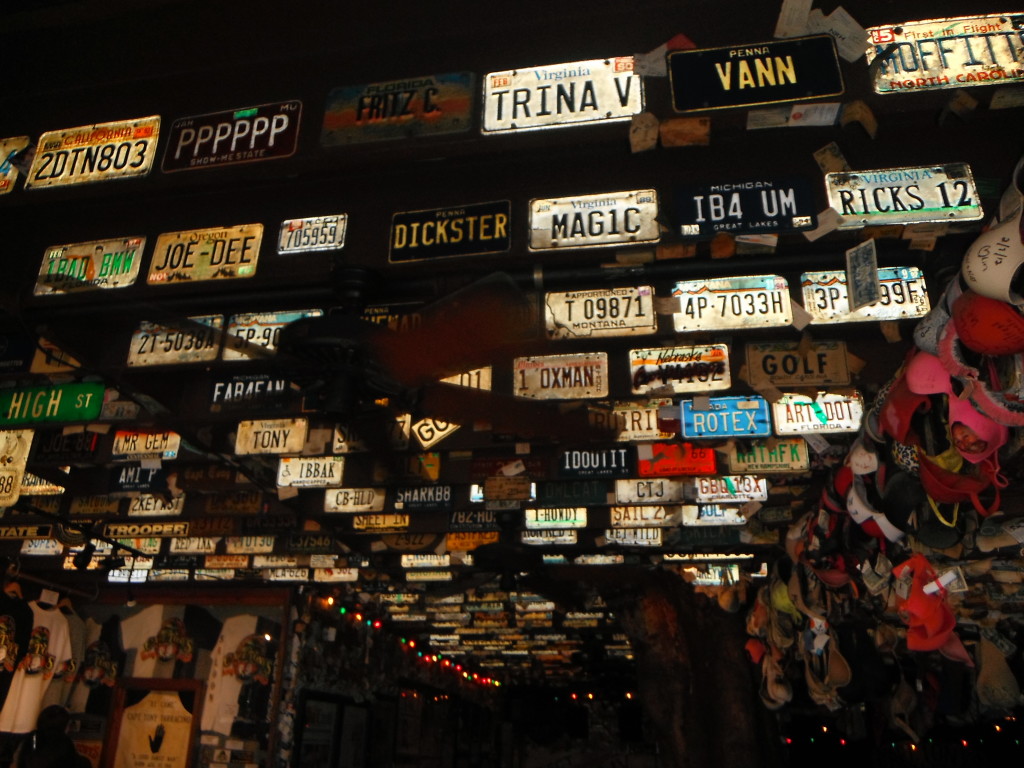 During the day, we spot Key Lime Pie and decide to go grab something for our stomachs as we take a breather.
We get served with something that tastes more or less like sour lemon cheesecake in a disposable packet.  It costs $6.50 and I think this is tourist marketing at its best. I sit and watch them make a fortune in just 15 minutes.  I want to own that store!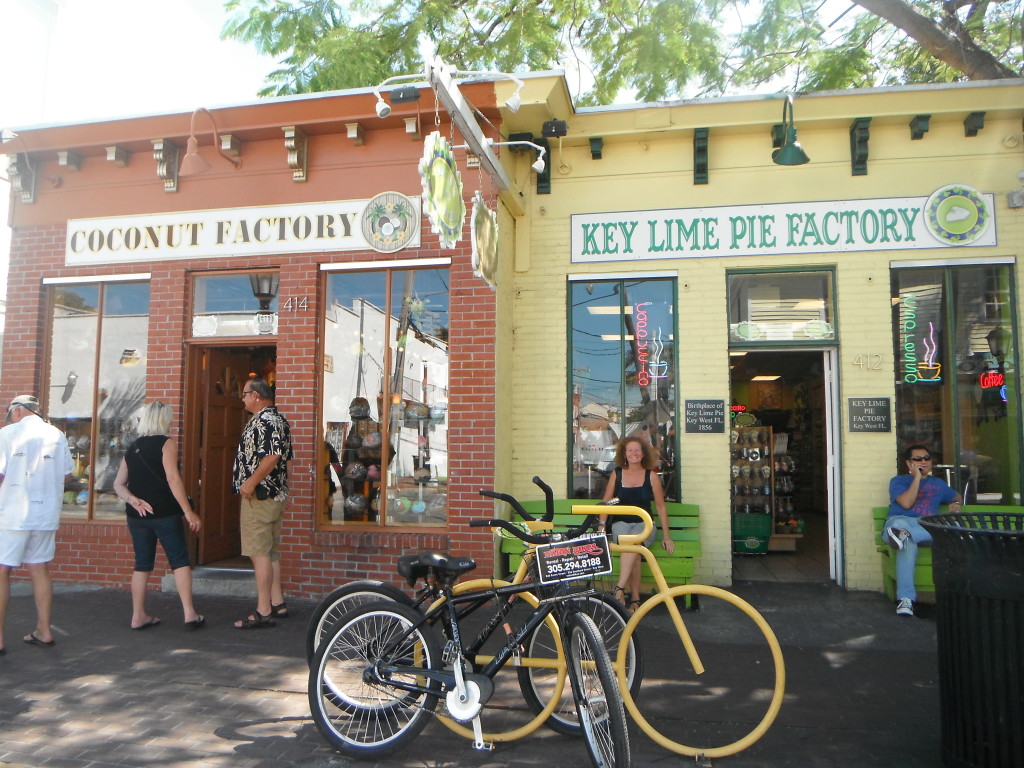 With the huge focus on being so close to Cuba, we then wandered around a great and free display of what they portray Cuba to be like.
This is at the back, near where the sunset performers are. This is a place I would recommend to anyone visiting the area.
In the afternoon, we managed to tour the oldest house in Key West. Again we paid nothing to access it since there was no entry fee.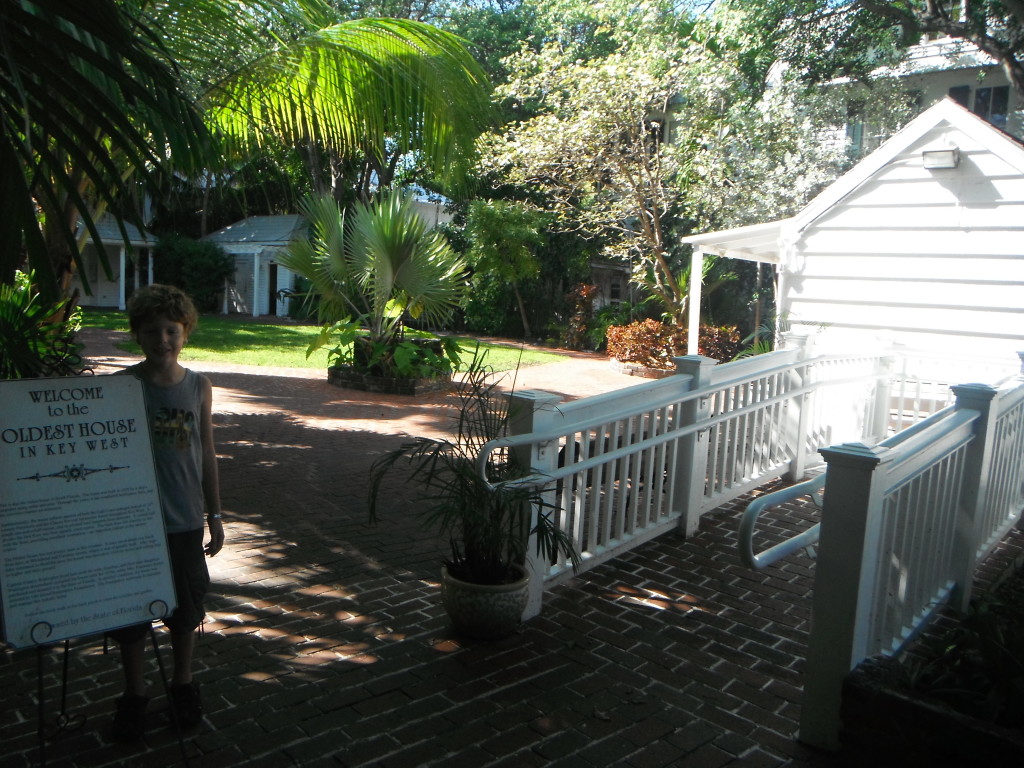 At some point in the afternoon, we decided to head back to the vehicle for some rest. I felt good about having a vehicle since it became convenient at such moments.  My son took this time to watch a movie as I decided to pick up a book and do some reading. We were also able to talk more to our neighbors – those who had parked their vehicles in the area.
We all then headed out before sunset to watch the free performers, and watch the sun going down at Malory Square.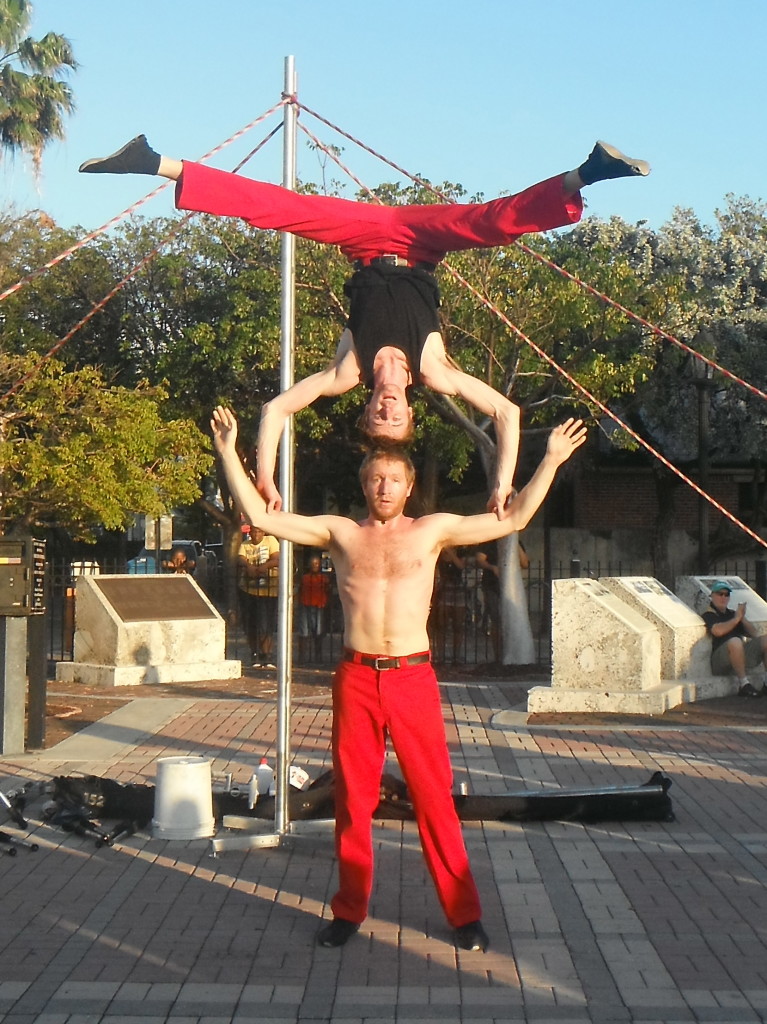 We decide that we have had enough of the performances and decide to wander off as the performers carry on. We again find some time to seat and catch up with fellow travelers.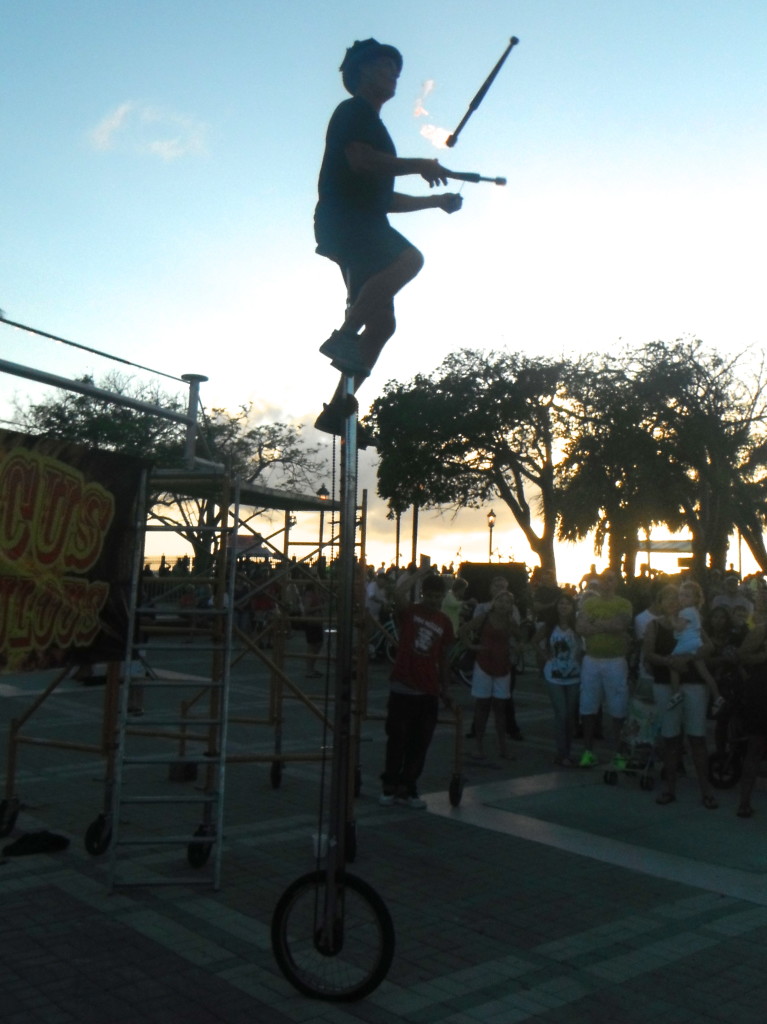 My highlight of the day is when the sun sets. Everyone in the crowd makes a great applause. It is amazing to see the beauty of God's creation. It is so awesome t see all these people applauding God's handiwork. What a cool moment – it gives me goosebumps!
As the musicians start singing and playing their instruments, I find myself joining in with a harmony. Before I know it, the man next to me joins in too. We finish with "it's a wonderful world" and everyone claps for us.
The guitarist scores about $50. We then sing "Let it be".  I think we sang about 5 songs, and to me, the moment was one of bliss. Most of today hasn't cost me a cent. I have actually spent so little since most things have been free, including free parking.
Talk about making new friends, Wandering around town, Watching performers, Watching the sunset and Singing.  It is truly a special day. "Maybe we should start busking," I tell my son.
Questions and Comments
What fascinates you about Florida?
Have you been to Legoland?
How was the experience?
Do share your opinions and comments with us below.