Gazing out over the Bosphorus, I view the moonlit bridge as it is illuminated in the early morning night sky, and am pleased that once again we are here in Istanbul, Turkey. Turkey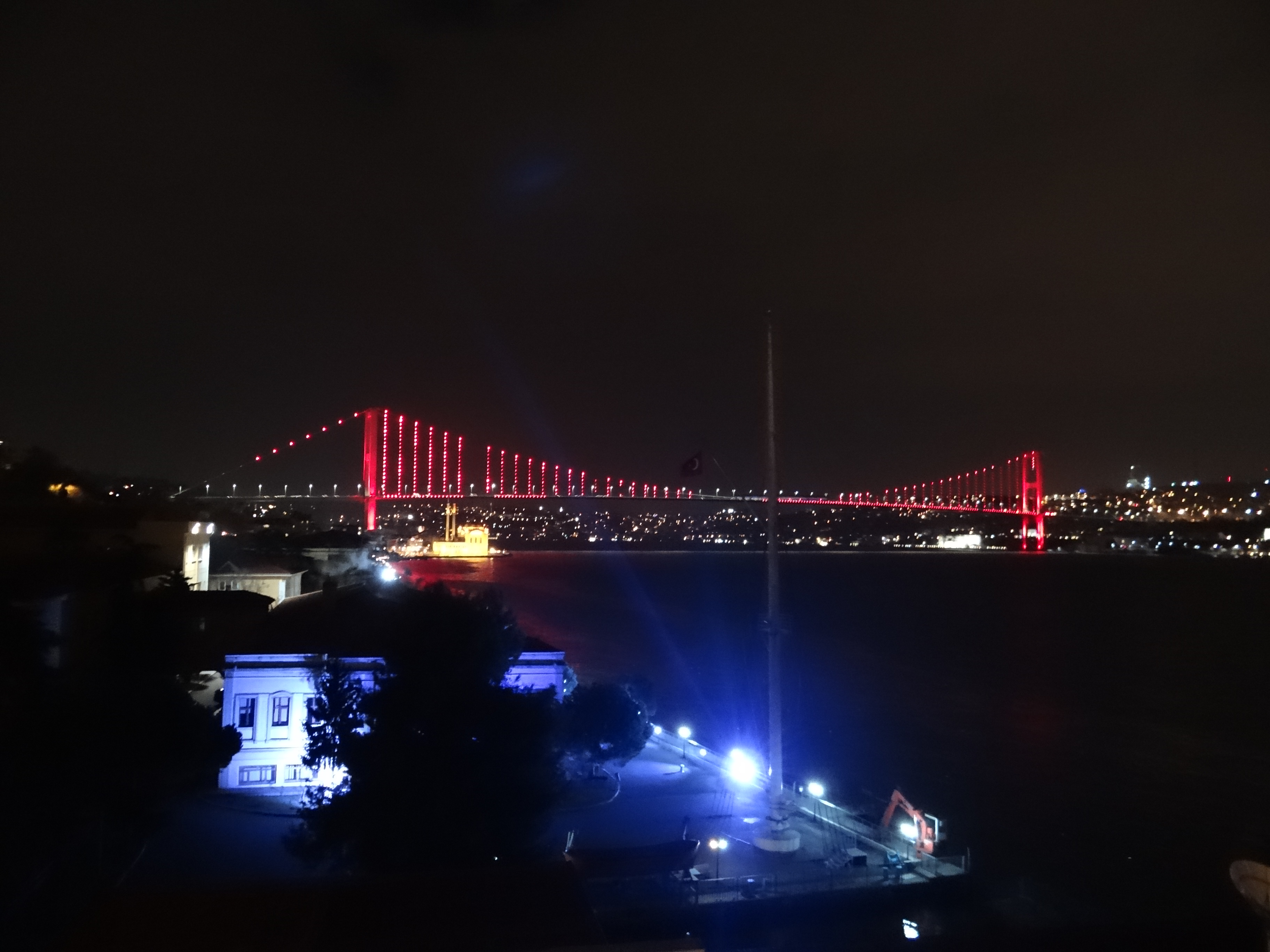 I love Istanbul
I love the cosmopolitan mix, and their style and charm always entice me to return here. Turkish interior design and their artistic style, along with the warmth and friendliness of the Turks, has remained in my heart since our last visit three years ago.
And now we are nearly ready to be celebrating here in style, so we are both VERY excited to be here.
We flew in from Bulgaria around midnight, and as my son lays asleep in an Ottoman Imperial Palace!   Our Deluxe Bosphorus View Room at the Çırağan Palace Kempinski is just stunning, and this is the start to our second time (and hopefully not our last) visit to this glorious city that is divided between two continents.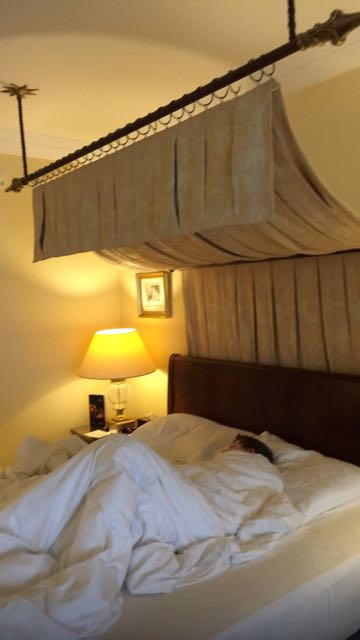 Did you know that half of Istanbul lies in Asia, and half is in Europe – how cool is that? Right now though, both those halves lie asleep outside, and all is peaceful in Istanbul.
 We are here at this beautiful 5-star property for World Tourism Forum 2017, where bloggers and influencers from all over the globe have merged to learn and discuss the latest in world travel.
The Palace is an Incredible Resort-Style Hotel
Next day we head downstairs into the massive central reception and lobby area.  This leads to several restaurants and boutique stores.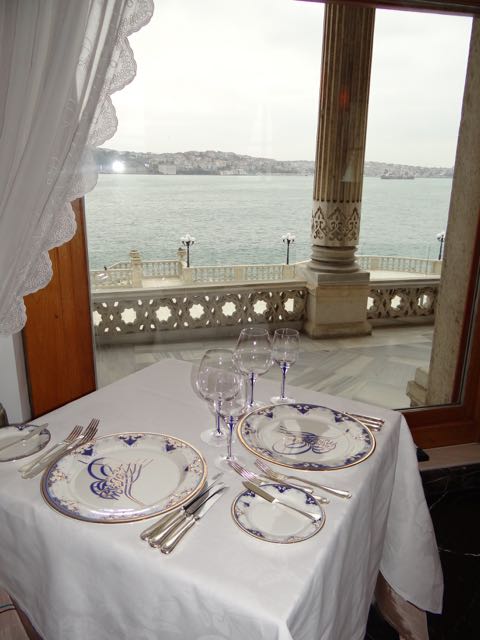 There are three main restaurants, and we enjoy brunch after using their Business center.
Sunday Brunch
I've heard Sundays are a big hit here at Çırağan Palace Kempinski. Their world-famous Sunday Brunch that is often booked out by the 'rich and famous' from all over the world who come here to experience the wonder and splendor of this grand palace.
 Çırağan Palace Kempinski Amenities
Their website tells me that some of the main amenities of Çırağan Palace Kempinski that attract their guests include:
Free WiFi and free parking
313 guest rooms
3 restaurants
Full-service spa
Indoor pool and outdoor pool
Breakfast available
Health club
24-hour business center
Airport shuttle
Childcare
24-hour front desk
Air conditioning
Daily housekeeping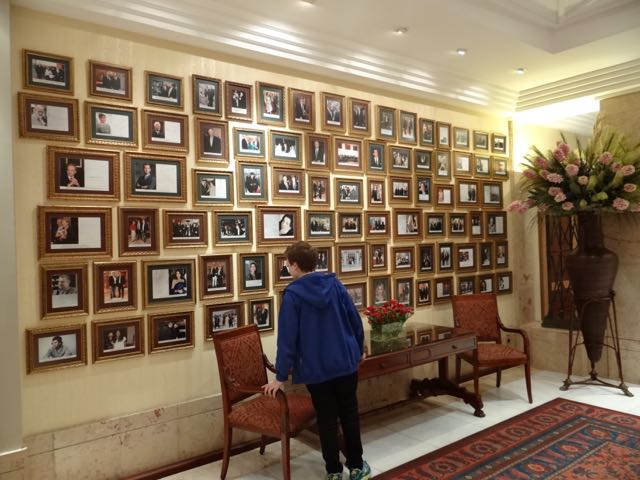 Rich And Famous
Many 'Movie Stars, Rich and Famous' have dined, danced, and dwelt here at Çırağan Palace Kempinski, and they boast an incredible Wall Of Fame that captivated Explorason's attention.
The Property and Palace Grounds
Çırağan Palace Kempinski
 is split into two areas that join together over a huge expanse of this waterfront property.  An incredible entertaining area awaits us at the other end of the property.
I love the pretty flowers and the garden area outside, but it had snowed the week before, so I didn't spend long outside this time. It's too cold!  Quite different here in summer I believe.
Incredible Functions
The next evening we have been invited to a private function in one of their massive ballrooms.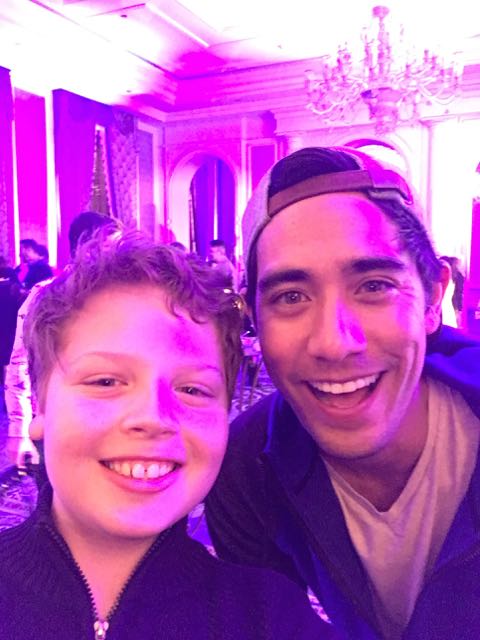 Security is very thorough as we enter through the main doorway and even have our evening bags scanned.
World-famous magician and illusionist 
Zach King
 attended, and everyone had the time of their lives.
There is a fantastic marketing, hospitality, and functions team who have worked around the clock to ensure that guests experience the 'real Istanbul'.  For us, we are treated to traditional music, drinks, and gourmet cuisine that is helped to make our evening one of the most memorable ever.

Celebration Dinners and Events
From Gala Dinners, Award Nights, 21st Birthdays, Engagements and Weddings, 
Çırağan Palace Kempinski
 is used by folks from all around the world.
One evening the World Tourism Awards were presented. Airline representatives and management of properties from all over the world gathered together. Here the best of the very best were rewarded and acknowledged for their hard work over the past year.
Hundreds of guests dined together in this immaculately decorated ballroom, and I was so impressed with that the meals were tastefully presented.
As bloggers, we would like to personally thank
Blogger Casting
, and Murat and his team have worked for months to ensure this 3-day event is a huge success.  Blogger Casting is an incredible company that can help promote businesses and brands via blogs.  We first met Murat a couple of years ago, and he impressed us with his concept and enthusiasm.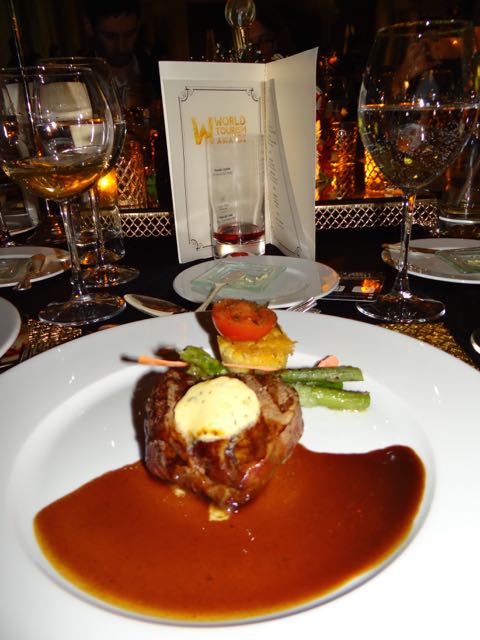 Exploring this area of Istanbul
If you are planning a visit to Istanbul, you may also want to see what's around the palace area, and Çırağan Palace Kempinski website tells me that there are several enticing places to visit.
These include:
Dolmabahce Palace (15-minute walk)
Bosphorus Bridge (24-minute walk)
Taksim Square (32-minute walk)
Maiden's Tower (35-minute walk)
Dot (35-minute walk)
Watch Our YouTube Video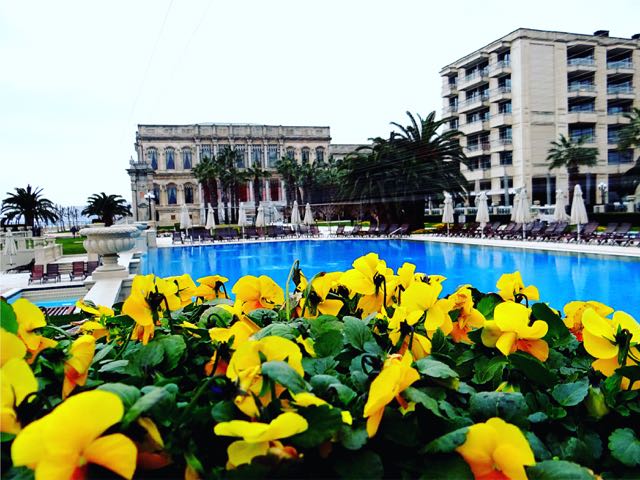 Çırağan Palace Kempinski Details
If you are looking for the perfect venue for your next vacation or event, whether it be a personal, business, or corporate occasion, I'd like to suggest you take a look at Çırağan Palace Kempinski.
Address: Ciragan Caddesi 32, Istanbul, 34349, Turkey
Phone: 866-232-5031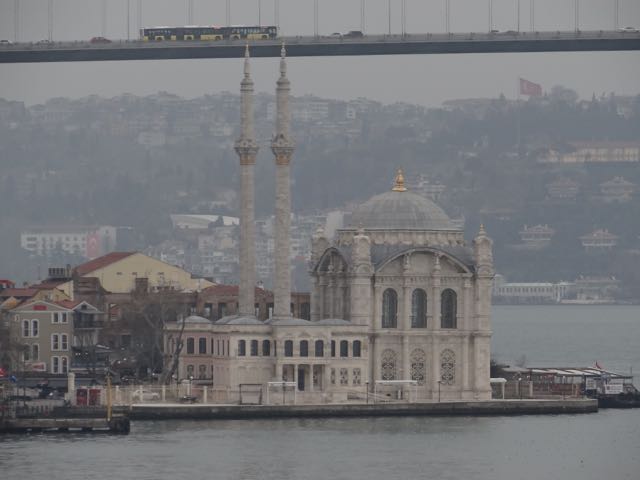 Questions And Answers
Have you ever won an award?
If you died today, what would you want the world to remember you for?
Let us hear from you by leaving a comment below. Our readers will be  delighted by what you have to say.
All photographs are ©Copyright Exploramum