Viking Splash Dublin Ireland – what fun!
Today I have a surprise early birthday present for Explorason.
I have contacted Viking Splash and pre-booked tickets.
They are not able to run tomorrow as the parade is on, so it had to be today.
We climb on board, and are given Viking Helmets!
I immediately know that this going to be FUN!
Now my advice, don't take a double-decker 'hop on hop off tour around Dublin – take the Viking Splash.
If the day is fine, the roof comes back, and you drive off having the time of your life.  We are taught the Viking chant. We had barely gone a block, and our driver dressed as a Viking, of course, had us in stitches.
I have never encountered such a great guy!  He included everyone in his quick-witted jokes, and puns, as we roared our way through the streets!
By the time we arrived at the water, we had aching faces from laughing so hard.  This was brilliant!
We stopped as they added floatation supports and for us lifejackets.  Now it is no easy feat to put on a life jacket whilst wearing a Viking helmet, or a big polar bear coat!
It was the freakiest feeling to drive into the water. And before we knew it – we were in!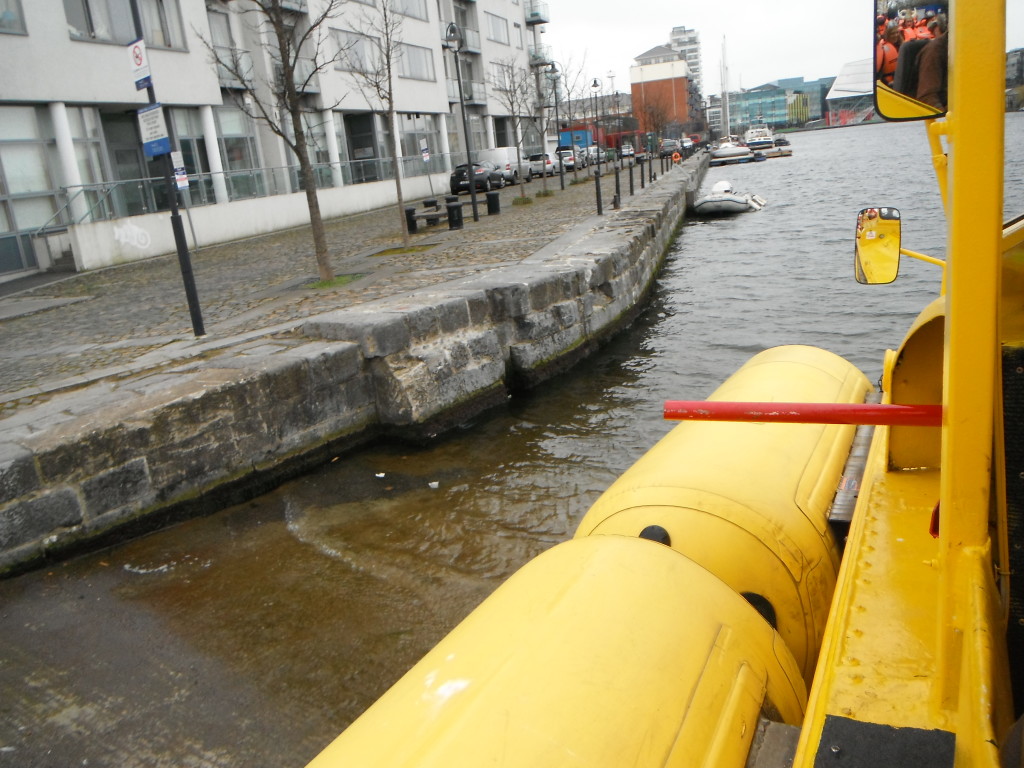 It was my son's birthday so they let him steer.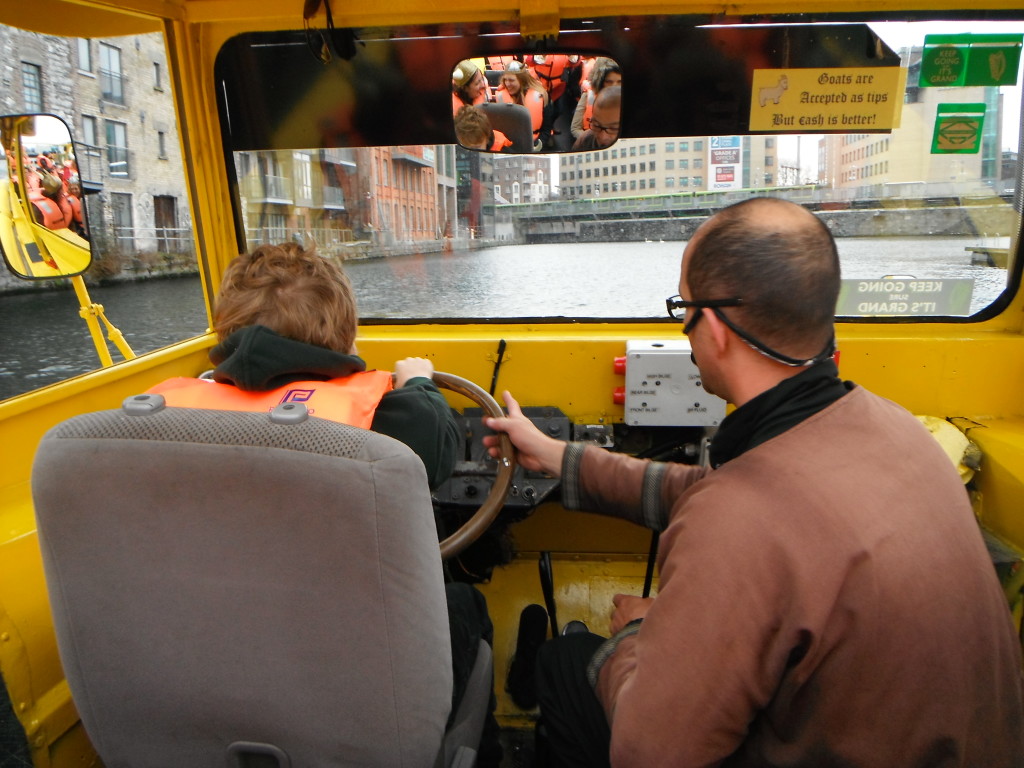 And then they sang Happy Birthday to him. It was just great!
We were so happy, we forgot it was a cool day, and we just all got along so well.
We did see a lot of Dublin and some of the places where the rich and famous live and hang out.
It was a grey day and we just managed to head back to land when it slightly started to rain. No worries, the roof was pulled over, and the people at the rear were also given free ponchos.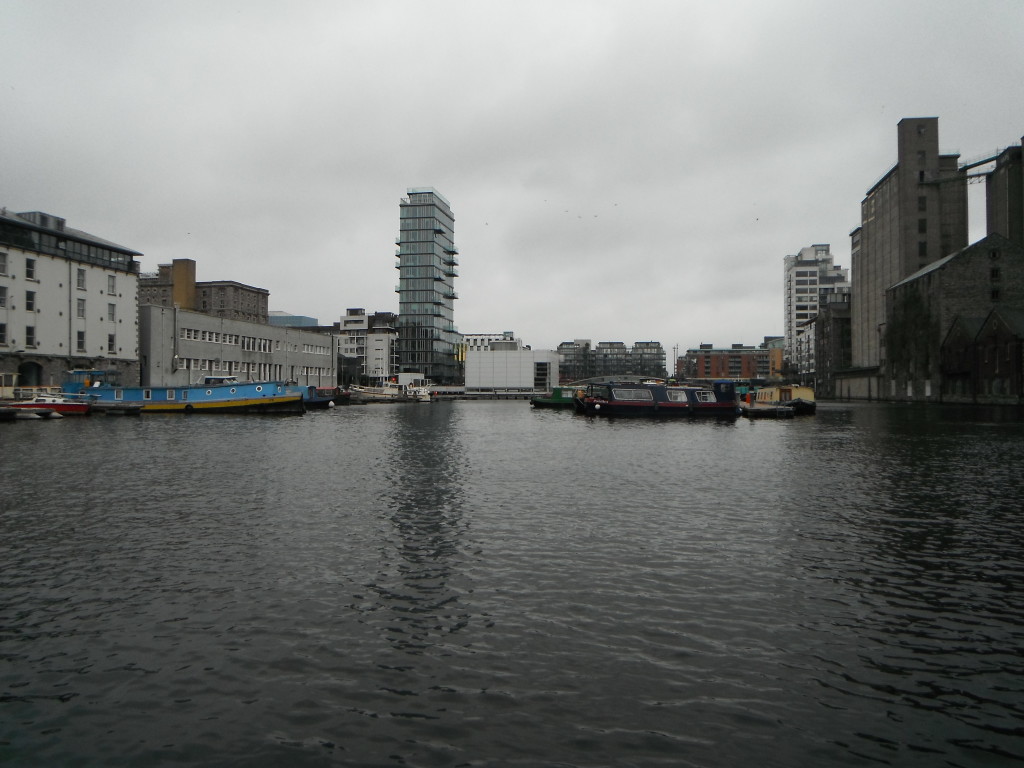 We returned to town. One very happy group of travelers.
I have to say the Viking Splash is one of the BEST things we have done on this trip so far.
Well done Viking Splash on a memorable and fabulous experience.
Address: St Stephens Green North, Dublin, Ireland Dublin 2
A little info … "
For those with an interest in the technical aspects of the DUKW, it may interest you to know that DUKWs weigh about 7 tonnes, are 31 feet long and 8 feet wide. They have six wheels and can be driven in rear wheel or all wheel drive. The DUKWs were an amphibious version of the General Motors Corporation 2.5 ton, 6×6 truck and were successful in transporting troops and supplies directly to shore in both Europe and Asia.  They were built by women around 1944 I think.  About 22,000 DUKWs were originally built, but only a few hundred are still in operation today."