Howth and Malahide near Dublin Ireland
Malahide is an area just out of Dublin.
We are actually here to meet someone, but we didn't know the castle has many car parks. So we follow the completely wrong signs and end up over a km out of town.
But not to worry. There were toilets and a great playground adventure area.
So the flying fox, and the slide, as well as the climbing area were well used.
There were a lot of things to do, but it was so cold, we almost didn't want to do any of them.  I did say we would come back another day, but we didn't get to do that. Shame as it is in the same grounds as the park and castle.
So next we went to see Malahide Castle.
Here is the website. https://www.malahidecastleandgardens.ie
Here are some facts about the castle: Malahide Castle, parts of which date to the 12th century, lies, with over 260 acres of remaining estate parkland, close to the village of Malahide, nine miles north of Dublin in Ireland.  Address: Malahide, Co. Dublin, Ireland  Phone: +353 1 816 9538
Don't be like us. We presumed it would be open. It is restored and functional, but when we arrived, it was closed – the Winter hours are reduced opening times and we missed out – drat!  It is a shame there was not a sign to be seen, as we wandered around the grounds, but finally, we went back to the shop area on the side and asked a lady who told us.
So we decided we had better head back to the car. We are in the wrong place – this is no-where near the train station where we are meant to meet. Something is wrong.
We spy cute birds on the way through the estate grounds.
Soon we are back in Howth township. The double-decker buses whizz by.  We decide it is time to eat some hot chips.
Another day at the end of our St. Patrick's Day celebrations actually we return to Howth.  We had first come here the night we had arrived. In the dark, we saw a seal eating fish from the boat as we wandered along the sea walled area.
On this day we were cold and tired. But happy. Very happy!  When you get off the DART, you depart the station to a quaint little village setting. A lot of well-off retirees and well to do Irish live in this area.  So it is full of nice coffee shops, cafes, and a few pubs too.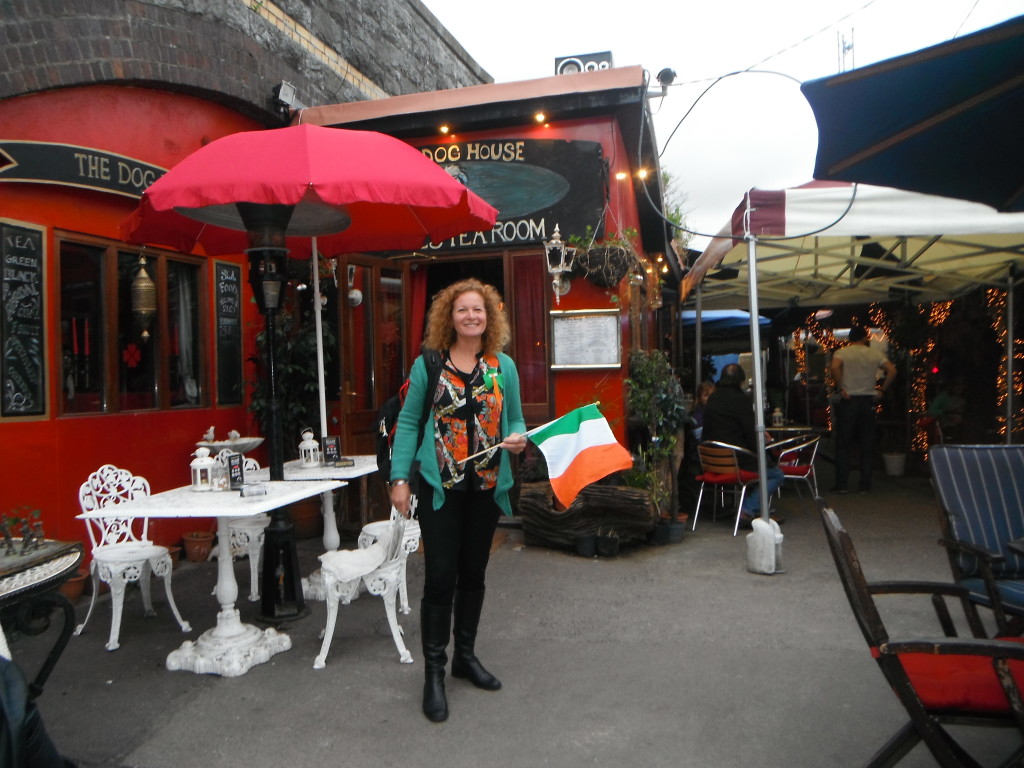 We decide to walk past the seawall again.  No dolphins today.
It starts to rain. We try one pub along the seafront main road, and it has live music, but I really wanted to go somewhere to meet people, and it was so busy there was not a spare spot. So we departed and went up a little side road and hill to a pub we had dinner on the first night we were in the area.
We end up playing with the Lego character packs my son received for his birthday.  I got chatting to a local guy.  It was the right place to sit and enjoy our time there.
This will be our last night in the Dublin area.  Goodbye Dublin. It has been wonderful!
Questions and Comments
Have you been to Ireland?
What do you find fascinating about Ireland?
Did you get to visit Dublin?
How was the experience?
Do share your opinions with us below.