A rainy day in Ireland with a child
What do you do on a rainy Ireland day?  We all know Ireland has many of these, so if you are planning some days in Ireland, you might enjoy reading about our day.
Our hosts seem to know all the answers to this.
One thing we discovered is that some of the gorgeous garden centers now mix with homewares and a restaurant area, so it was a lovely surprise to start the day with a bit of Thrift store shopping for a few more winter warmers, and then to be taken to a lowly Garden Centre for lunch.  Soup with Irish brown bread warmed us up, and then I headed across the way to the Children's Adventure Centre & Cafe.
Here it seemed a mix of hundreds of parents, children, grandparents, and friends mixed with clanging coffee cups, screaming kiddies, and cream cakes.  It was a large warehouse, filled with fun.
The first hit was the giant slides and climbing area. Every 2nd child seemed to be in green and I kept thinking I had spotted him, and he was gone – well he wasn't, because it wasn't my son!
Next was the zip lining area. Harnessed and supervised the kids loved this, and he did have several turns.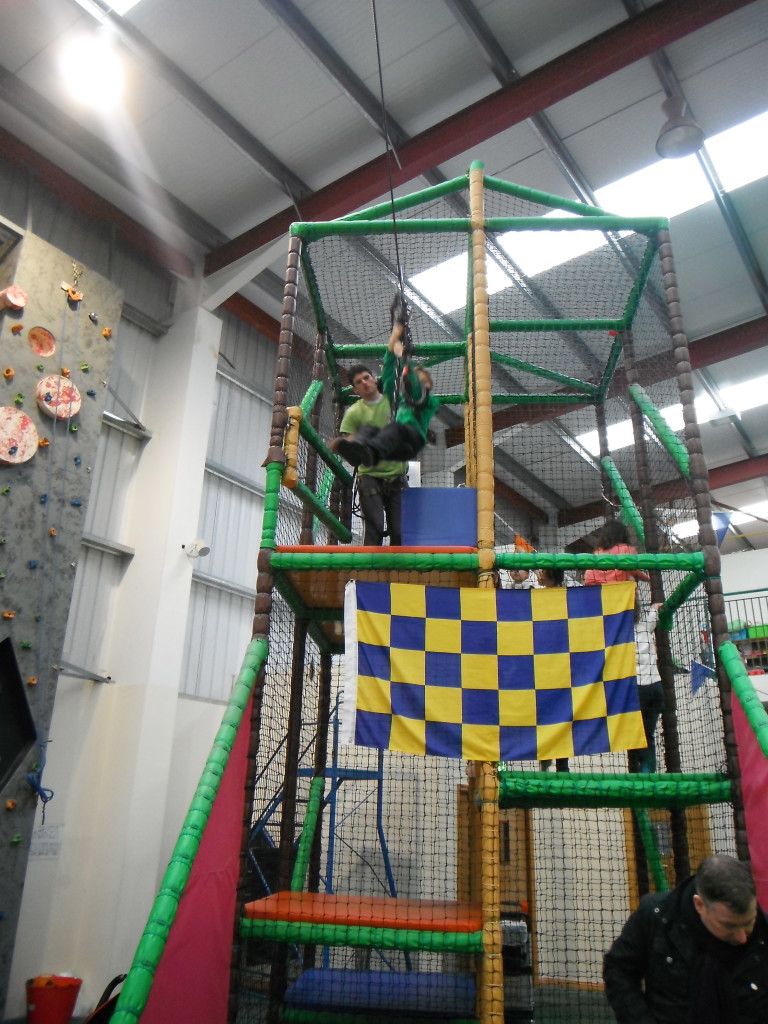 Next came the bumper cars.  At one Euro this was good value for this area, and the kids could ride alone, or with an adult.
What could be nicer though than a patch of blue sky? So we arrive at our host's country home and I am offered a bit of peace and quiet "me" time in the garden jacuzzi hot tub. It had stopped raining, though I would have sat there in the rain anyway I think, and it was 'my time'.
I think these silent minutes in the Irish countryside were gold to me.
Not to plan. Not to worry. To have time to not have to think or do, but to sit and let the bubbles massage all the tension out of my back.  It was divine!
Meanwhile, my son sat and enjoyed time with one of the lovely cats they had.
'Gina' the cat was his favorite, and he sat there on this Sunday afternoon, like an old man just missing his slippers, in front of the warmth of the open wood fire.
No Wi-fi, just a good time with an animal was therapy for this kid.
There is always YouTube, Games, and TV for kids, but it is nice to play a board game or get out a pack of cards.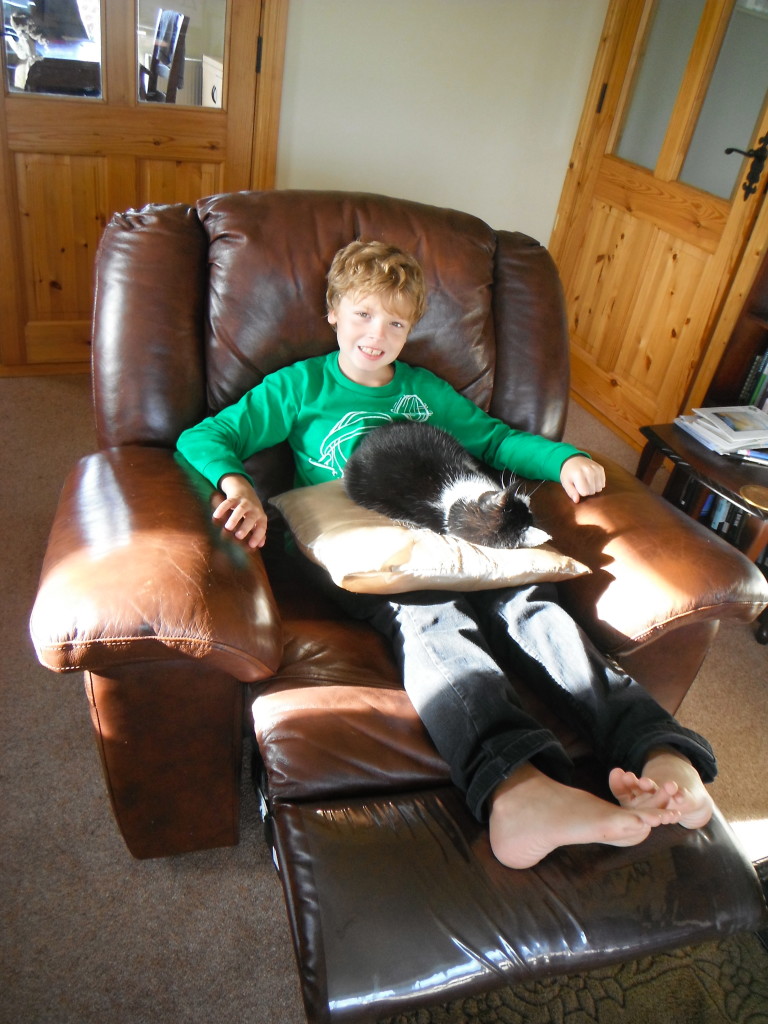 Or, you could be really old-fashioned, and sit and TALK!!!!
Questions and Comments
What do you make of our visit to Ireland?
Do you often travel with your child?
Do you always consult your travel expert before embarking on a trip?
What do you consider before visiting a place?
Do share your opinions and comments with us below.