Camaguey Cuba – a mix of the old, the new and art
Up at 5 a.m. in order to be at the bus terminal at 7 a.m., this day did not start as planned.  We had enjoyed dinner the previous night at the Casa Particular, and our wonderful hosts made us a fabulous lobster dinner, and also produced a 1 Litre bottle of vino tinto – Spanish red wine.
Now, this was so kind, but we had been sitting watching Latino music clips and sipping chilled local white wine (you can buy a good bottle for 2.50 CUC) anywhere, and it is pretty good.  So with that bottle already polished off, we were having a pretty enjoyable night, and with her boyfriend being a chef, the lobster was quite amazing.
So most of the night the combination of wine and very rich food had made me feel very ill, and when I went down to breakfast, I just needed coffee and white bread – my stomach and head were in a shocking shape.  I did not feel like rushing when the taxi arrived to collect us at 6:30 a.m.  I was sure glad I had packed 90% of our items earlier yesterday.
Bumping down the cobblestone streets around the old buildings and alleys we arrive to pay for our previously reserved seats.  But no-one was there.  Soon a crowd was gathering as 3 buses departed at the same time.  I was told they had a 3 day wait on the buses, and I needed the front of the bus, so I stood my ground to be first in to pay.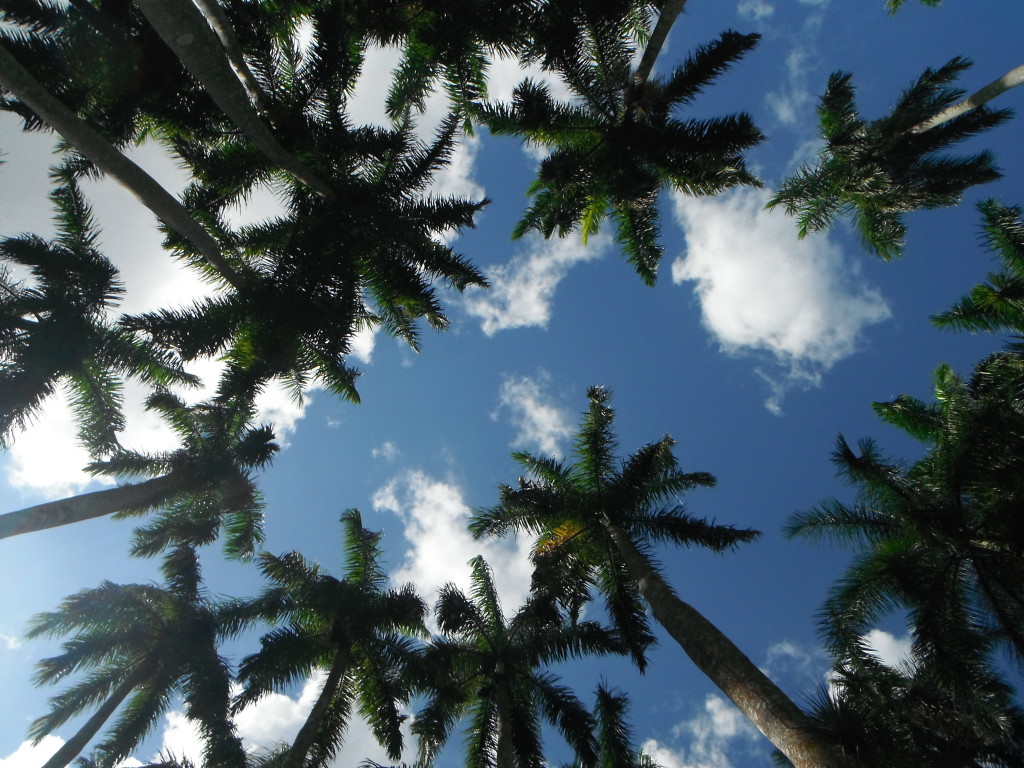 The trip took quite a few hours, and we had a great lunch break spot.
When we arrived at Camaguey we jumped into a taxi and headed to a hotel 'Lonely Planet' guide book described as a budget backpackers, only to find it had been renovated and was way out of our price range.  We then organized a Bici-taxi who roped on our bags and headed around the streets in search of a Casa Particular in the historical area.
I asked the rider to take us to one listed in the guidebook, but of course, he took us to an owner he knew so he could get a kick-back.
But it turned out to be a great old colonial home, with courtyard, several guests, and the traditional area with 2 rocking chairs out front.
Our room had a bath – and a plug, so soon I as soaking my overindulgences away, and finishing them off with a good nap, whilst my son played his new electronic games.  That night we had dinner in the Casa Particular and headed back to the room for a movie and bed.
Next day we ventured out to explore the town.  It was Sunday, and we were shocked at the semi-modern outdoor mall.
The department store was almost western and was packed with crazed shoppers trying to buy cheap imported Asian toys.
We then headed to the roof of the Gran Hotel opposite full of wonderful antiques.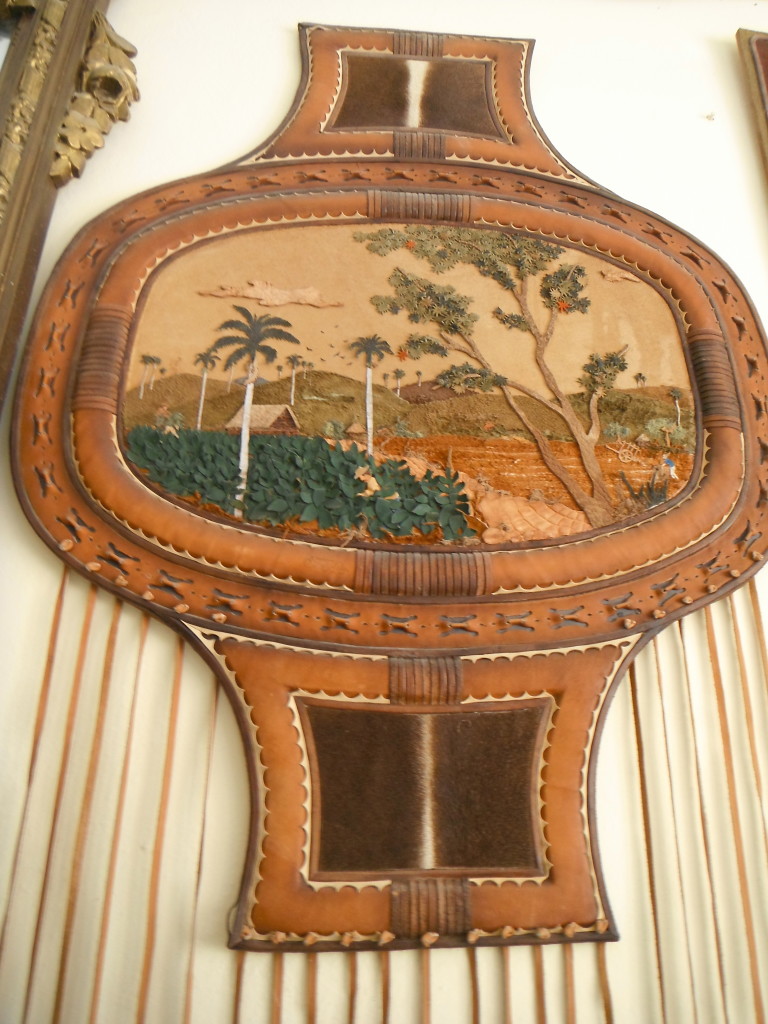 Going up the old stairs after using the lift, discovered the rooftop bar area (closed) but a great view.
Camagüey is known as a maze.  It was designed to thwart pirates, and on the first day, it may get you lost.  So seeing the way town was laid out from the rooftop helped us a lot.  We also discovered a Casa Particular that had a rooftop area – in the ocean green building on Independence, and on taking the lift to the 7th floor we met two lovely doctor owners who offered to have us stay – but the big thing is – they have WI-FI !!!  We couldn't be bothered to move, but if I had my time over, I would stay there – it is right in the center of town, one street off the mall.
We had a bit of a wild goose chase trying to find a pizza restaurant – and on finding one, it took about an hour to make.  Best bet is to have National money and go and buy one for $5.00 – $10.00-which is about .20-.40 cents the US!
We found an internet store and a nice hotel and went for a look around.  Next, we hired a Bici-taxi for 1 hour who took us to all the historic and interesting areas of town.
It was fun for Explorason to ride off on his Bici-taxi!
Loved seeing the games room here.
It was really interesting to get to a square with brass figures – nearly burnt my butt taking the photographs.
We met local artists and went to interesting theatres, churches, and plazas.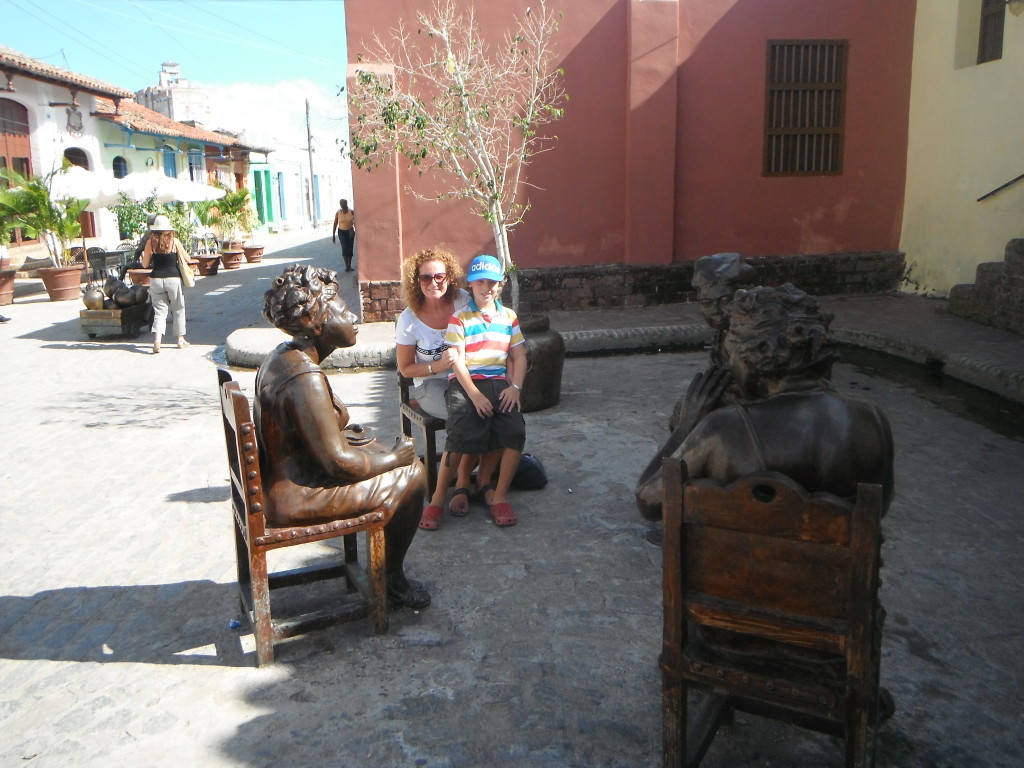 We met the artist who painted my fan and this wall.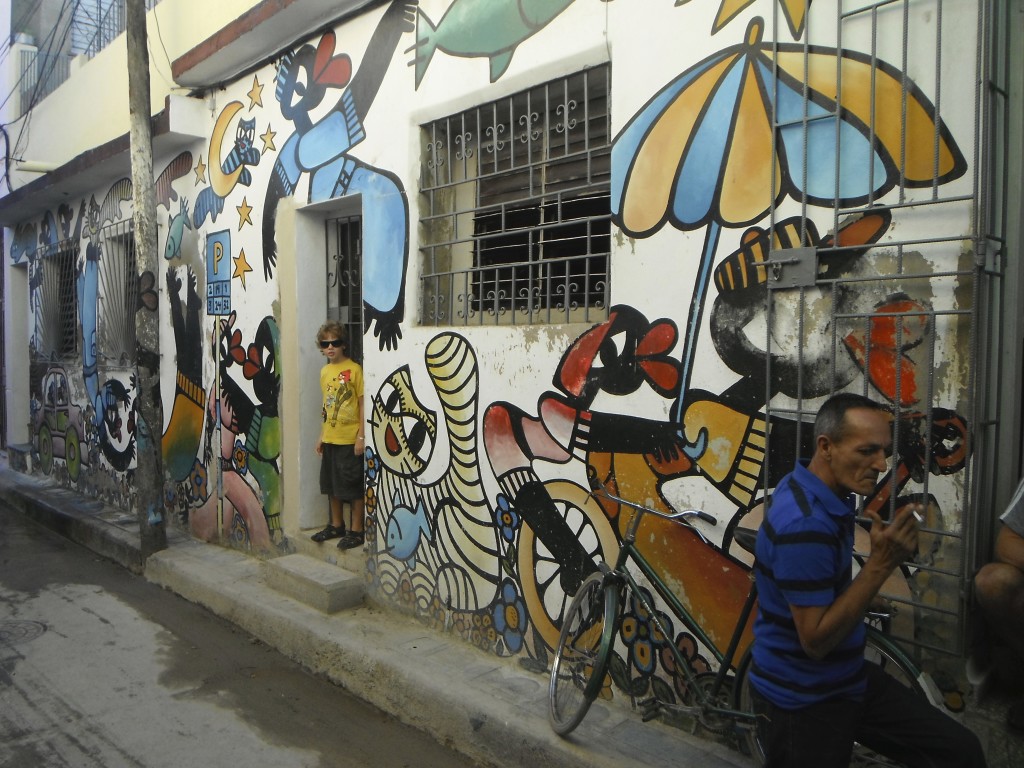 We missed the jazz club but did find a few bars and a nice square.
We watched as children played baseball with a plastic tablet bottle and a stick of wood.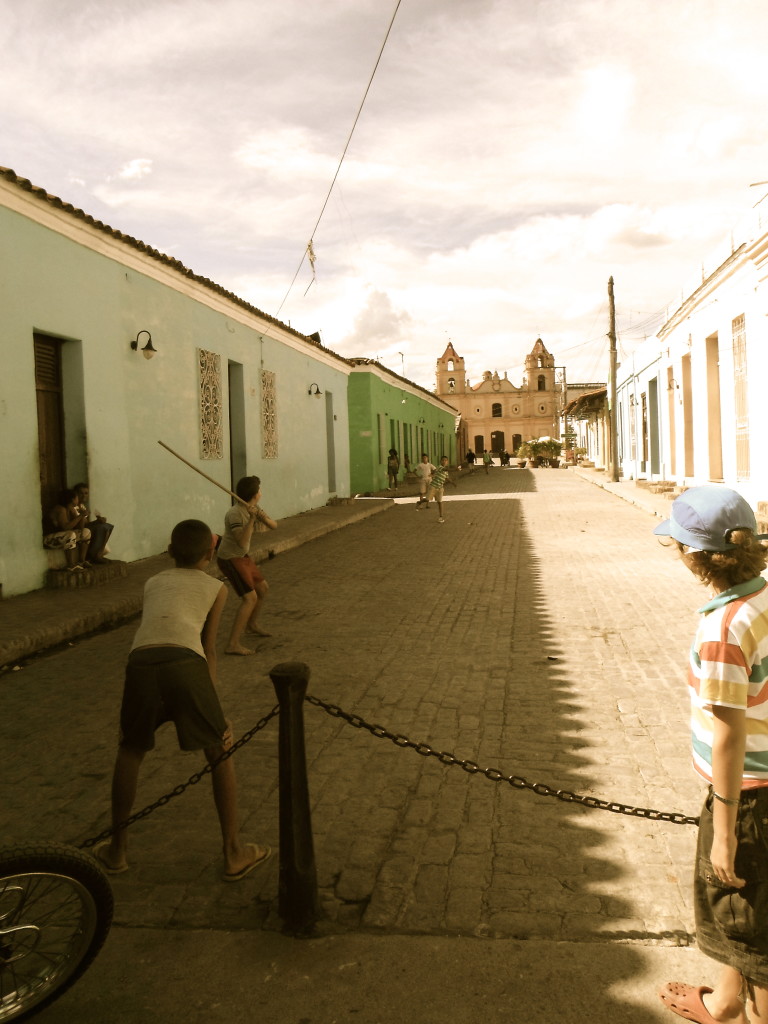 We wandered the streets back to the casa and got changed for dinner.
Che seems to be everywhere!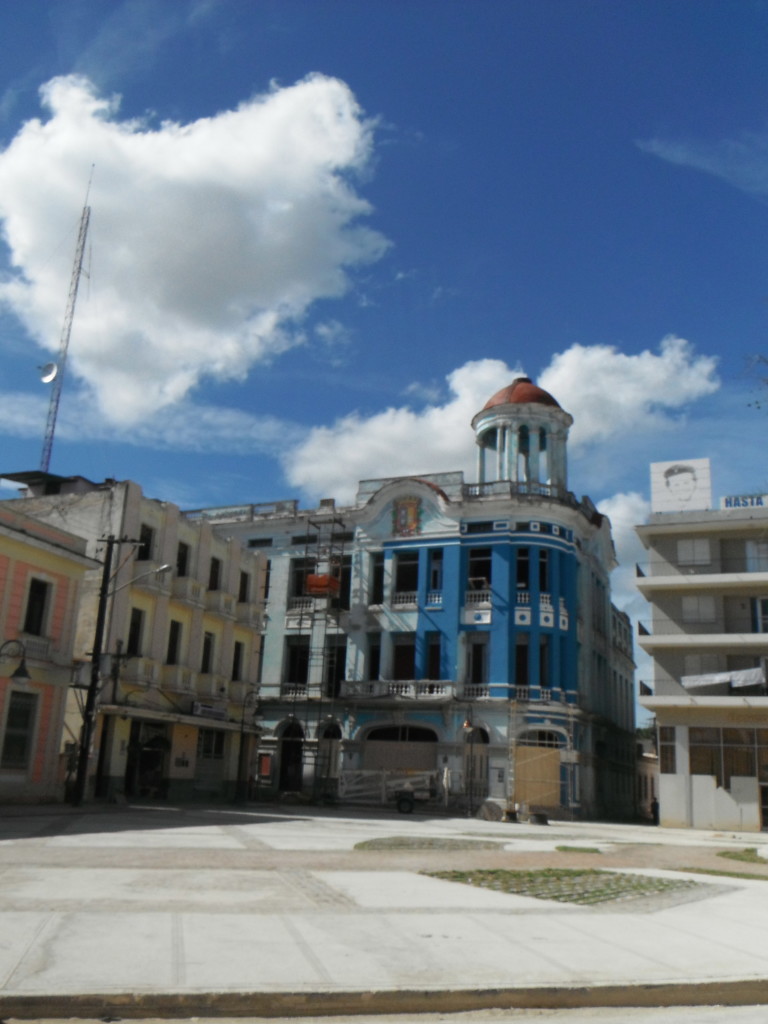 After a bit of a wild goose chase, a local deaf and mute man lead us down many alleyways and cobblestone streets to a plaza we had been to earlier.  We gave him a donation.  He did not beg.  His clothes were faded and torn.  He smiled and tried to communicate and make a living by helping tourists.  I admired that.  He was the happiest person I had met in a long time, and in hindsight, I wish I had bought him a drink or blessed him in another way besides money.
On ordering our food, we found many items listed on the menu not available.  This is frustrating but very common in all of Cuba.  Sometimes half the menu is not available, so it is best to ask before you start your drinks, or you may get stuck.  With a little help, we found the items we liked, and here we sat and enjoyed a great dinner.  As the sun set, and the drinkers departed, and dinner guests arrived, I felt like I could have been in a plaza in Spain or Italy.  But here it would be a quarter of the price.  Our speechless local guide and given grunted and pointed the way out before he left, and so we had no problem finding the next square, where the streets led back to the center of town.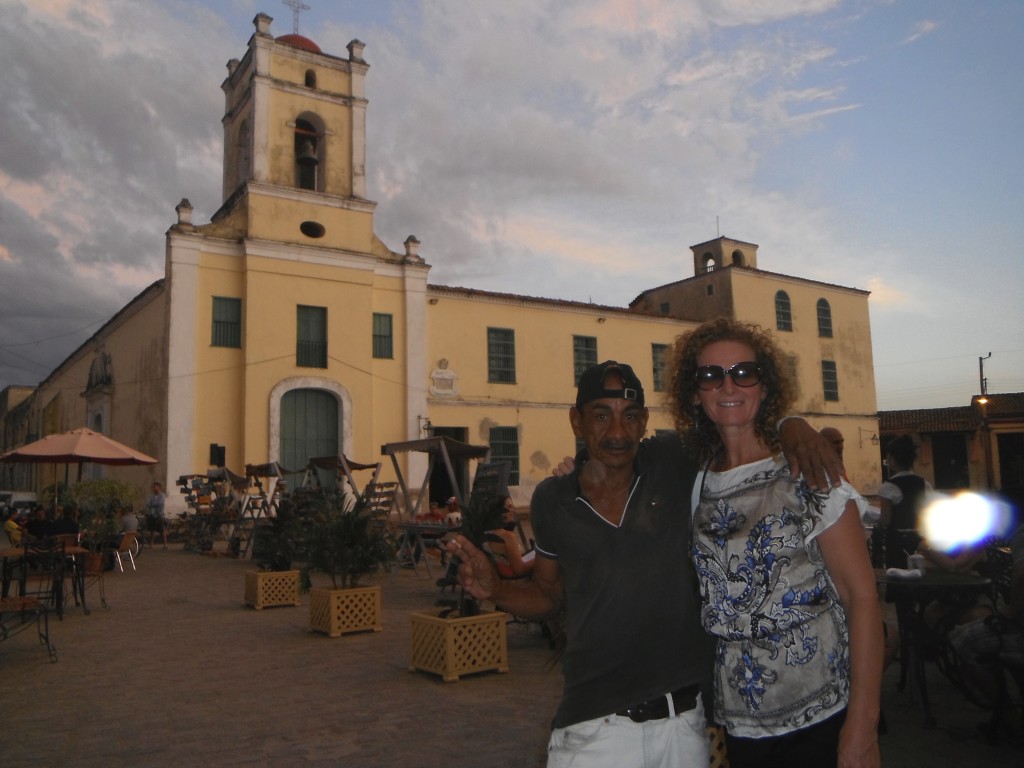 Next day Explorason wanted to go to the playground.  It was locked and only open weekends, but the lady let us in – I was in shock at the old rides the Cuban children would pay a small fee to ride on.  The tall slide was a favorite for my son, and I tried to tip the lady for letting us in, but she gave me the money back!  Cuban people are generally very kind, and nice.
We wandered toward the Revolution Plaza and on the way, there was an old-fashioned game corner in the park, where skittles, table games, and stilts could be hired. It felt like a scene from post-wartime, where technology has made the human race less sociable, and computers and video games have changed society.
Finally, the dusty paths led to the Revolution Plaza.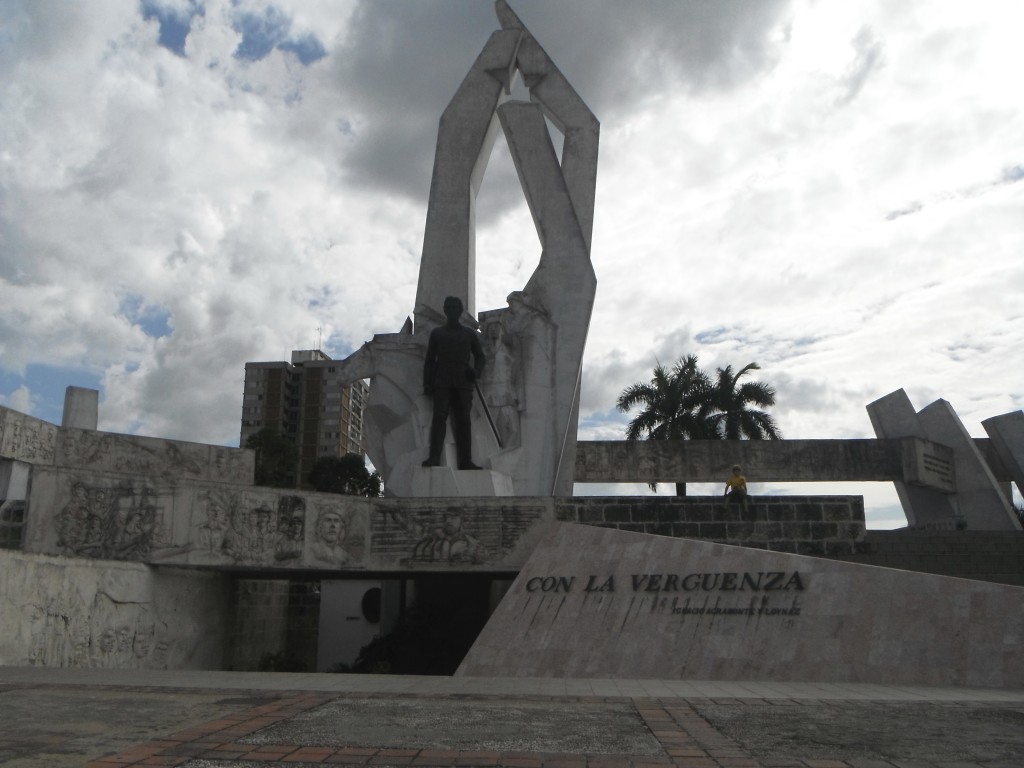 We did not realize this is not to be entered and as we went in, we realized we were out of bounds, and the guards escorted us off!
Trying to find our way over the river and back to the historical area, we passed a potter who invited us in to see him make his artwork.  He sold us a set of little fish.  I wish he had not used house-paint to color over the pottery, as his work was nicer in its natural clay form.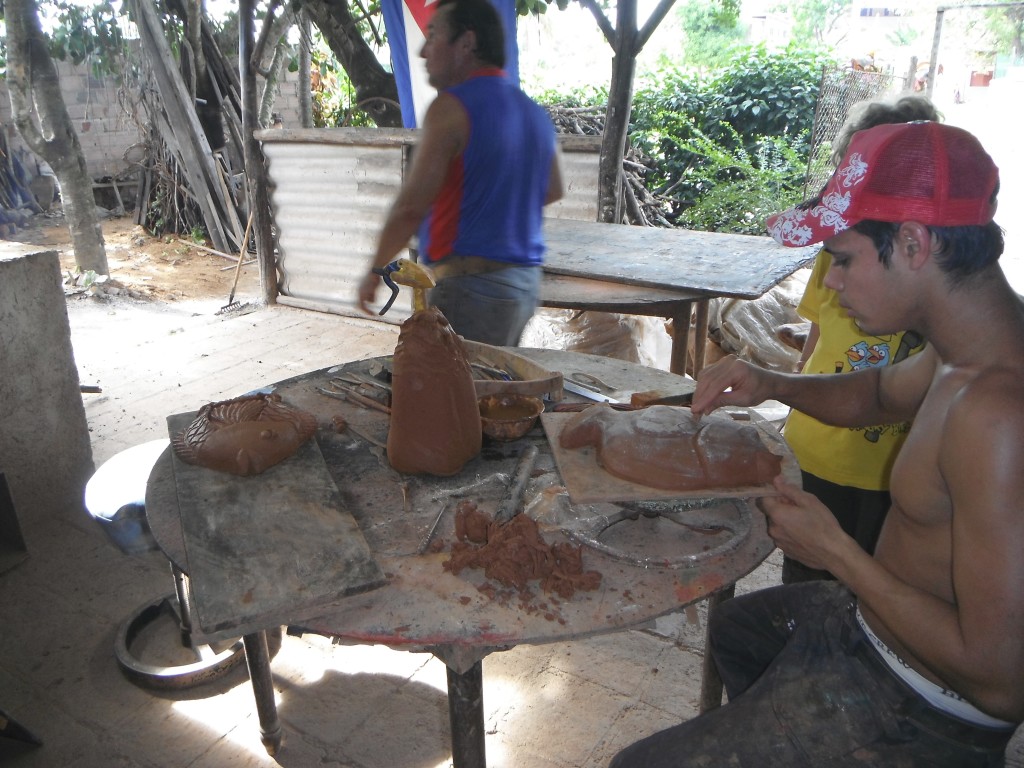 As we crossed the river, we spied a barber sitting in his yard complete with chickens and banana palms.  He told us a haircut would be $10 Nationals – less than .50 cents.  It was neat and clean, and he set to work chopping the curls off my son's scraggly hair – last cut by yours truly.
For an hour he worked carefully, and we were both pretty pleased with the result. There was no way I could pay him .50 cents for his work.  I gave him double, and he was shocked and pleased.
We grabbed a Bici-taxi back, and as we did we passed a couple of great murals – a decaying home wall had been turned into an art masterpiece!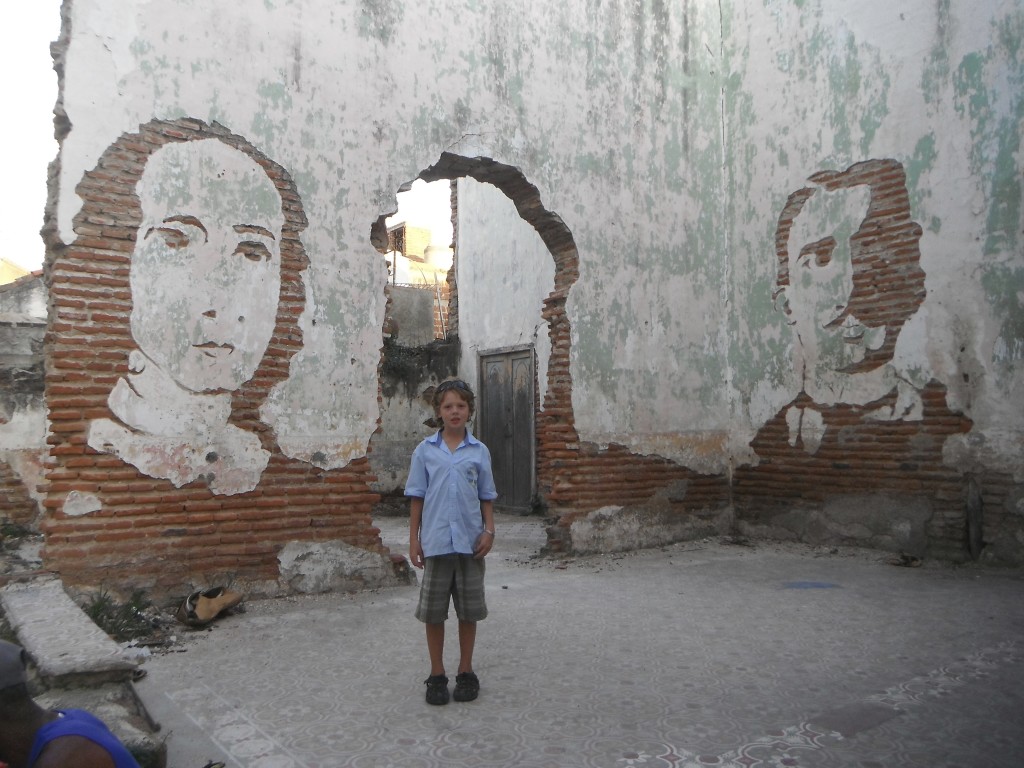 Just as we made it home it started to rain.  By the time we had changed, it was bucketing down like never before.  They say 1 in 4 days you can get heavy rains in Cuba.  I think they are right.
We finished off our time with a lovely dinner at our Casa Particular, and with them organizing a casa for the next day in Santiago de Cuba.  Lovely hosts; a lovely Casa, and a lovely town.  Definitely worth a visit.