Gourmet Organic Coffee sachets for the traveller with style
Yesterday we went to a local fair at North Miami Beach.
There I met the loveliest lady (Mairlyn), and we started to chat.
She was showing people some fabulous flavours of Gourmet Organic Coffee.
As we were talking, I realised that this is a perfect product for the traveller, so I wanted to share it with you.
Each sachet is enough for one strong cup of coffee.
So back to our apartment I came to test it out.
I was really surprised at the strength and amount of coffee in each sachet sealed bag.
This meant that you could carry a few in your bag, and just ask for a cup of hot water at the airport or train station whilst waiting for your next flight or train.
(Also a lot of USA & budget airlines charge for coffee, however they provide free hot water.)
It is in instant form, so no need for a plunger, french press, or percolator.
I am not going to recommend anything I don't try, so what surprised me next was the creme on top of the cup!
It looked like it had been made by a barista, and not little ol' me.
I am a long term traveller.
We have been traveling for heading on towards 2 years.  We are about to enter our 21st country!
I try to incorporate a quality lifestyle at a budget cost, and I like good coffee.
I also really like healthy and organic produce, and having just spent most of the past year in Central and South America I have tasted some pretty fine coffee, as I have passed through some of the world's best coffee regions.
So here is my suggestion for those of you who travel.
Go on-line and have some of this coffee sent to your home or business.
Next time you need a quick cup of coffee as a pick me up, you can just tear open one freshly sealed sachet, and there is your refreshing coffee.  For those on a tight budget, hot water and cream are usually available at no charge in a lot of places.
For the single person, or only person in the home that drinks coffee, or for those that only have guests that drink coffee, this is a great way to keep coffee on hand.
The coffee can be shipped worldwide, and she already distributes to over 30 countries.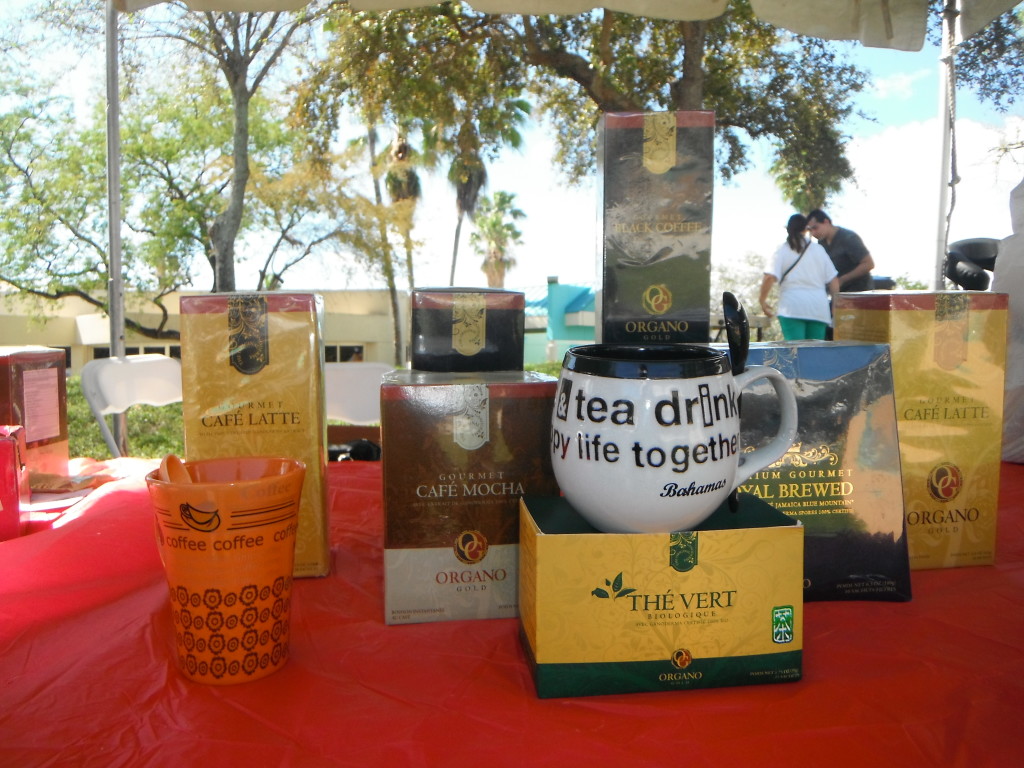 I was also impressed to find out it rehydrates (not dehydrates), balances ph levels, naturally detoxifies, strengthens your immune system, improves blood circulation, improves sleep quality and the lost goes on!
You can find ORGANO GOLD and Marilyn by contacting her through her email or web-site:
web-site: http://tonys4stepstosuccess.myorganogold.com
If you have a product you would like us to test and share with our readers, please contact me directly.  
We can discuss the possibilities, and help you gain world-wide exposure.
Please read our
Disclaimer
here
Disclaimer: This post may contain Affiliate Links, Sponsored Content, or Review.…