Families in Guangzhou
Top Things To Do On Your Vacation
If you are planning a family vacation to China, then you will want to read our guide with the Top Ten Things to Do for Families in Guangzhou.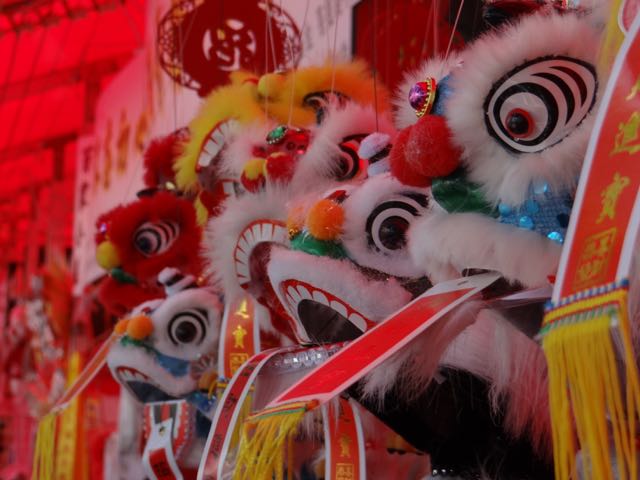 The city and surrounding area have so much to offer to visitors and families in Guangzhou. Unless you are here for a long time, you might leave without exhausting your options.
Guangzhou is a city that is progressing at rapid rates and is a mix of old and new.  It is an easy city to navigate yourself through with good motorways, and a great Metro underground rail system that my 12-year-old had no problem leading us on and off.
But with so much to see and do, here is a list of what we think are the best things to do as a family.
Top Ten things to do for families in Guangzhou, China
Chimelong International Circus
Chimelong International Circus is by far the best circus performance I have ever seen – anywhere in the world!  It is a place where world-class performances seem to take place with performers from many countries. Everything is exciting and stunning. Circus performances range from animal shows to motorbike stunts, flying men, and dancers.
To me, the circus was a bit like a 'Disneyland on steroids' and was really worthwhile whether you are a tourist or one of the local families in Guangzhou.  I personally am not a fan of trained animals even though they appeared to be well treated, but the rest of the show was amazing.
Chen Clan Academy – Beautiful and Ornate Architecture
When we arrived at Chen Clan Academy we were surprised right from the start.  Gorgeous animal and bird shaped topiary graced the front entrance.
Once we entered the academy grounds the fascination grew by the minute. There were unique corridors connecting other rooms where we found different exhibitions. There were embroideries, different carvings and many other unique articles in the exhibition.
Hope you notice and admire the building's colorful roof too. The architecture is simply amazing.  This is a place for families in Guangzhou to come and enjoy. We watch local craftspersons as they mastered their arts skillfully, and admired 5 types of carvings within the structure itself. This really is one of the most beautiful buildings in the world!
Beijing Road, Guangzhou
'Beijing Road' is popularly referred to as 'Beijing Pedestrian Street'. It is a long stretch of road that is strictly used by pedestrians. Shops and malls sell fancy clothes and many other items that lure and attract both tourists and local families in Guangzhou.
Beautiful brass city replica and fountains within the street can be found here also.  Plus, the trees are adorned with red lanterns which makes it very pretty indeed.
Crazy discounts if you love shopping on special days like the Lunar New Year are here waiting for you too. So you can pop into any of the many restaurants during your shopping spree for some tasty Cantonese cuisine.
Spring Flower Festival Markets
Cantonese are crazy about flowers and thus the Spring Flower Festival was birthed. It is for this reason that the region as a festival of flowers every year. Traditions include that families in Guangzhou have continued to observe since ancient times.
If you happen to be in Guangzhou on the eve of Chinese New Year, then you might want to visit any of the 12 Spring Festival Markets for some flowers.
Wander through the markets and watch the crowds as they select plants and flowers and decorations to adorn their homes on this special family occasion.  You will find many rare and unusual species of flower in these Chinese markets.
Even if you choose not to purchase flowers, just being there will be a learning opportunity and a great way to world school your kids and a unique experience.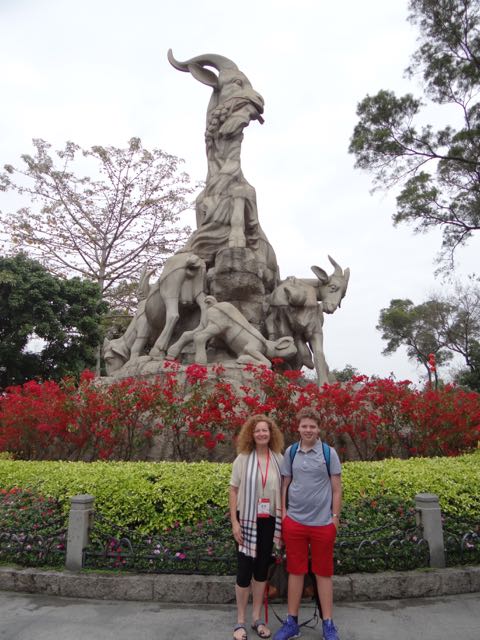 Yuexiu Park
The 5 Rams Statue is the main attraction at this park. Many people visit this pretty park just to have a glimpse of this statue, which happens to be one of the most popular symbols of Guangzhou. Away from the statue, there are loads of activities that happen here.
Locals doing their workouts here in the park have a chance to walk into some of the souvenir shops to buy yourself a gift. Or relax and take time to buy your child snacks or a refreshing drink from the snack shops.
Yuexiu Park is on an extensive land with so much beauty and relaxing atmosphere. It offers the right environment for some bonding with your child and a time to relax in a city of hustle and bustle.  It is a place that lures tourists and local families in Guangzhou.
Chimelong Water Park
We love water parks wherever we go in the world, and they appeal to both children young and old.  Chimelong Water Park probably has everything needed to put a smile on your child's face and for you to all have nice family time.
The park has different theme rides that accommodate children of all ages. Some of the popular themed rides they have include Massive Water Slide and Behemoth Bowl. There is a family slide at the park that is specifically made for tourist families and local families in Guangzhou.
Single parent families should probably never leave without checking it out as it means it is just you and your kid/s having a ball together.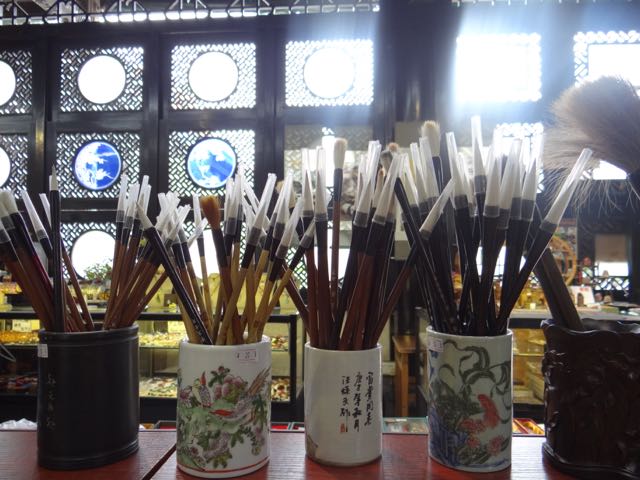 Guangdong Museum of Art
I had no idea before we arrived that this area is known as 'Guandong'.  And I also had no idea either that the westerners couldn't say 'Guandong' so they said 'Canton' instead.
This small museum in Guangzhou offers a great opportunity for world schooling. You have creative minds in the family, then this is the place to be. While here, your child will be able to learn a thing or two about arts.
The good thing about the Guangdong Museum of Art is that it has a wide range of exhibits that keep changing so it lures the return of many local families in Guangzhou. The museum, therefore, gives a new experience every time you visit it.
All you need is to be open-minded and hope that whatever you find will be interesting. If you love books, you might want to pop into the bookshop at the museum. The good news is that entry into the museum is free, which is a great saving for families.
Canton Tower and Bubble Tram
Canton Tower is the fourth highest tower in the world and the tallest tower in China and is not to be missed.  It is also the highest Post Office in the world! Be sure to bring your passport as security is high.  By night Canton Tower is a spectacle of color, and by day it is a fun place to visit where you can rise above the city heights.  There is a glass viewing platform complete with a clear glass floor for those who are brave.  Don't look down if you are scared of heights!
Canton Tower Bubble Tram
If Canton Tower fails to excite you, then you are likely to be amazed by the experience you will have in the Canton Tower Bubble Tram at the top of the building. This ride is the highest roller coaster type ride in the world.  You will get to have a better view of the city of Guangzhou and probably get to notice a thing or two that you probably hadn't discovered earlier.
Just make sure you visit this place on a clear day since you never get a clear vision of the city on cloudy or smoggy days. Here you might find very little smog in Chinese New Year as the factories close for two weeks, so this is a great time to visit.
However, even if you come here on a cloudy day, you will still enjoy the moment since the experience of getting into the tram is just amazing and attracts many international and Chinese families in Guangzhou. You can still get a stunning view of the city from another position if your kids are not comfortable with the whole idea of being elevated 108 floors off the ground.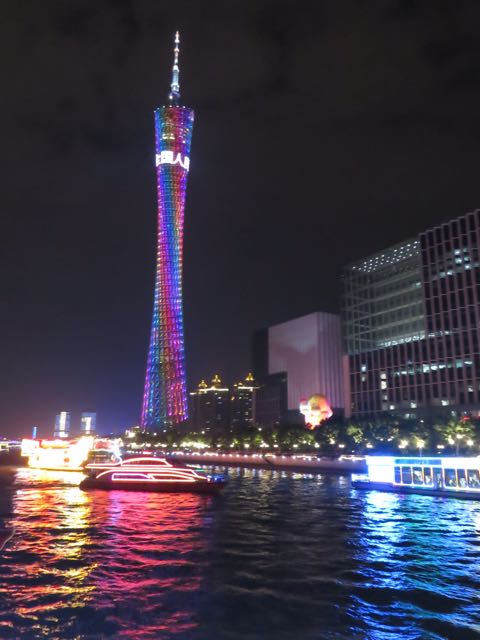 Chimelong Paradise
Yes, we are promoting more fun and activities for you as a family here in paradise.  While Chimelong Paradise is not that big, the fun it offers can last a whole day. It has around 70 roader coasters and a number of rental paddle boats that are all a hit.
Waiting time is generally short as options are almost unlimited. Mascot characters mingle and make the experience even more exciting for the little kids too. There are also shops, from where you can get refreshments and cool down yourselves before you jump onto the next coaster for a ride.
Chimelong also has themed hotels in the area that many families in Guangzhou choose to stay at for a few days to encompass all their activities without having to travel in and out of the city.
Chimelong Safari Park and Zoo
Kids get excited when they see all sorts of animals. Chimelong Safari Park and Zoo is, therefore, a perfect location for families with kids. This park is divided into five sections and really is huge! there is even a cable car that runs the distance of the park.
We started out with a train ride through the park which allows you to get up close and personal with animals from all over the world.  The train doesn't stop so if you are after photos, you might prefer to take the slower option of driving your car through the safari park.  But, the private cars do stop so this can be a long slow crawl for many hours.
My tip is to ensure you have been to the restroom prior to commencing because you are not permitted out of the vehicle under any circumstances and your vehicle is stuck in a convoy.
There is also a zoo attached to the park with famous koalas from Australia and the Pandas too.  Each section of this massive park has a number of animals that are just fascinating to watch. Some of the animals here are from Asia while others are from continents like Africa. We were pleased to see pandas since animation movies like "Kungfu Panda" have made them a hit among kids.
You won't get bored if you are a family of animal lovers. Kids also get to learn a thing about some of the animals they see. This is a great learning experience for children and adults from all over the world as well as families in Guangzhou.
Your Comments
Was this list helpful?
Please share with us your experiences in Guangzhou.  If you know any more great places you might suggest, I'm sure our readers would love to know too.
As world travel experts we also bring you the latest in flight and accommodation specials.
Do you need us to keep you up to date as luxury travel experts or even for budget travel? Check out all of our amazing flight and holiday deals being published several times each week.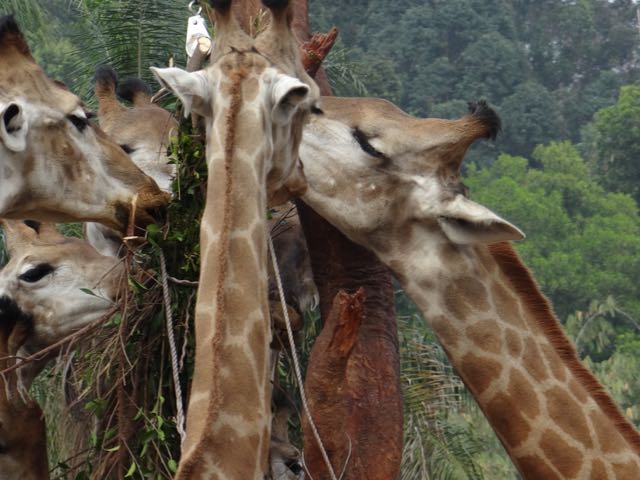 ©Exploramum and Explorason – Things to do for families in Guangzhou