Guangzhou Chinese New Year
About a month ago we visited our local shopping center in Australia and it was brightly decorated for Chinese New Year, and an excitement was birthed within us both.  This would be the first year we would celebrate an authentic Chinese New Year. And we were invited by China Southern Airlines to go as a family to Guangzhou, China! Guangzhou Chinese New Year seemed like the perfect event for us as a family and we were excited!
Best Location to Celebrate Chinese New Year
A visit to China to celebrate the Chinese New Year exposes each person to a world that is uniquely beautiful. Where modernity does not wait for time and culture walks the streets.
It is almost impossible to maintain your concentration while in any location in China because almost everything is captivating, bustling and beautiful.  This is a feeling you will get when you visit the most populated city like Beijing through to the less populated city of Guangzhou.  And Guangzhou Chinese New Year meant it would be dazzlingin so many ways for us.

Celebrate Chinese New Year In Authentic Style
With so many cities and activities, we recently traveled to China to find out if we had finally discovered the best location to celebrate Chinese New Year.  After spending days in this fabulous city, we can now confirm that it is the location we have been looking for.
One of China's most modern cities is the without any doubt the best place for a Guangzhou Chinese New Year celebration in our opinion.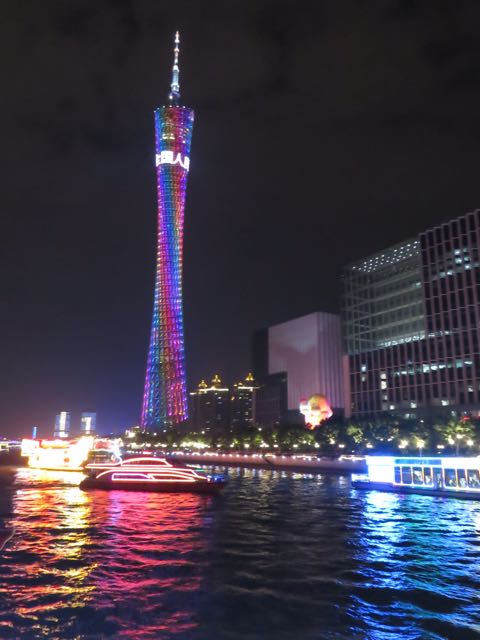 Here is why Guangzhou
is the best location to celebrate Chinese New Year
It Is Less Populated
On Chinese New Year, most of the streets in Guangzhou remain deserted. Most employees pack their bags and travel back home for the vacation period to spend time with their families. Those who reside in the city prefer staying at home with family or visiting other family members as is a tradition in China. Unlike western cultures, Chinese New Year is all about family. Where for westerners New Year is all about friends, and Christmas is all about family.
The people who come out into the streets, especially in the evenings, are therefore very less.  Nearly empty streets give you an opportunity to take your map and explore the city on your own.  All this without having to squeeze yourself through people or sweat your way into a major attraction.
Easy access
We arrived early and had no trouble finding our own way on the underground Metro, riding bikes along the Pearl River, visiting a museum and other events.
Guangzhou offers a type of peace and serenity that is rarely experienced in any other Chinese City.
Spring Flower Festival
Flower Markets are located in 12 areas and have made Guangzhou famous for their Spring Festival.  These markets are held in the days that lead up to Chinese New Year. Here is where locals come to purchase flowers and produce to decorate their homes.  The color and aroma will surprise you, and we recommend visiting at least two as each is different from the other.
Guangzhou Has Better Offers
Visitors are likely to get a better hotel room offers if they visit Guangzhou during the Chinese New Year. Guangzhou is the capital of the Guangdong province and the heart of Cantonese culture.  It is easier to find a good deal on hotel accommodation directly prior to Chinese New Year as most many are returning to their families.
While most shops remain closed, those the few that remain open have great offers, something that is usually witnessed during this season.  Prices we found were comparable to Australia.
Plus, we were also informed by a fellow tourist the Guangzhou is the cheapest city to shop in China. In general, life in Guangzhou becomes affordable during this time of the year.
Guangzhou Chinese New Year is also very family oriented.
Allows For Great Photo Sessions
Being less populated than some of the major cities like Beijing means that Guangzhou gives you have a good chance of taking nice uninterrupted photos of your visit.
You can go take photos of monumental buildings such as the Canton Tower. During this time, good spots are less crowded, which is a perfect opportunity for photo lovers to do what they love best.  We enjoyed photographing local life as families went to the market together.
Photo sessions along the Pearl River allowed us to capture daily activities in an unrushed and relaxed timeframe at Guangzhou Chinese New Year time.
Offers Mouthwatering Local Cuisine
It is true that there are shops that remain closed during the Chinese New Year. However, some malls remain opened and provide the best of what Guangzhou has to offer.
You can also experience authentic Cantonese restaurants and try out some of the local delicacies served. Some of these local delicacies include fish dishes and a plethora of tantalizing meat dishes. Just try asking for a local dish you might love.
There are some we loved and others that we dared ourselves to try as they were so unusual to us. But this is all experiences that add to the richness of dining as we traveling the world.
Food for Guangzhou Chinese New Year also has a special presentation at tmes, so that is an extra treat too.
Colorful Nightlife
Streets of Guangzhou are clean and well lit, and you get a sense of security while visiting different places at night. The beautiful lightings on buildings like Canton Tower make you feel like the stars have fallen. Beauty is all around especially if you take a Pearl River night cruise.
There is so much you can do at night. Perhaps find an event near you and attend. Or even attend a church service as some chapels have a night service on the Chinese New Year.
We attended a fantastic restaurant for Chinese New Year eve at Lingan Impression Garden. These gardens spill open into an ancient and traditional village. Our evening included entertainment for Chinese New Year and I was incredibly impressed with the performer!
The Lion Dance
Mythical lions never existed in China, so it is with much intrigue that we experience and learn about why the Lion Dance is such a big part of their Chinese New Year Culture.  This traditional Chinese dance is performed for good luck on occasions such as the Spring Festival.  All as the lion jumps to catch and chase away the evil spirits that can also jump high.  The jumping is an important part of the dance and can be seen as these men dressed as lions even jump on poles over water, or on their fellow performers back.
Colorful costumes, often in red or yellow, are accompanied by beating drums, loud clashing cymbals, and noisy gongs, as these athletic men dressed as lions dance in front of the doorways and down the streets.
Guangzhou Chinese New Year Lion Dance
Nothing compares to an authentic Lion Dance as you celebrate Chinese New Year in China – the country of origin.
My son's excitement grew in Guangzhou when was handed red envelopes containing crisp new money notes to bring him good luck as he starts his new year!
Visit Guangzhou and experience Chinese New Year with your family. It will be a vacation to remember that is completely different than any other you have experienced.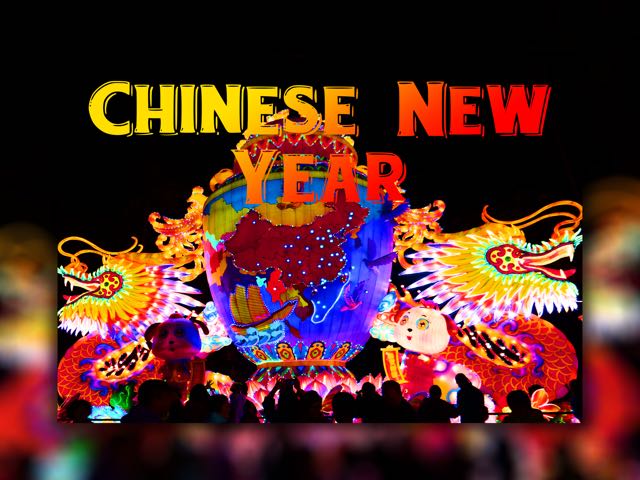 Questions and Comments
Do you always come up with resolutions at the beginning of every year?
If Chinese New Year found you in China, is there anything unique you would do?
Talk to us through the comment section below and we will be glad to share your sentiments.