Last year we visited the Island of Langkawi on our way back to Australia from Africa. Langkawi is easily accessible from Kuala Lumpur by airplane or a short ferry ride from the Malaysian mainland.
It remains one of my son's favorite place in the world.
As we fondly remember our time,
we decided to make a list of our 
Top Ten Reasons To Visit Langkawi Malaysia.
Jet-Ski Island Hopping
There are loads of water sports available off the coast of Langkawi.  We spent the day with a small group of jet-skiers island hopping, and even motoring through a small cave.  It was such a fun day!
Night Markets
Make sure you keep a night free for the traditional night markets in Langkawi.  Here you will be infused midst the local culture and experience delectable treats that you can savor as you walk between market stalls.  You must experience the sea coconut that is sold here – delicious.
Panorama Langkawi
Drive out of the tiny international airport and turn right, and just 15 minutes away is 'tourist heaven'.
Here at Panorama Langkawi, you can ride two cable cars called 'Skycab' to the top of Mt. Machinchang.
Then climb down (a little exercise for the day) and access the suspension Skybridge for a panoramic view of the island.  It is a ten-minute walk each way.
You can now have a rest, and head back down on the cable cars again and experience 6D CineMotion.
Finish off with a fun visit the Art 3D Museum. Here you can take a load of photos that make you look like you are right in the image – it is an 'unreal' experience.
Plan a whole day in this region, there is so much to do.
Parasailing
My son and I both had a brilliant time parasailing over the aqua blue seas. The company was very thorough with their safety precautions to, which as a parent I thought was brilliant.  It is also fun just being out in the speedboat whilst others dangle above you.
Go Batty
Your whole family will love this unique experience.  Once you have left your boat, you can walk through a bat cave at the UNESCO-endorsed Geopark. As it is daytime it is safe to walk through, as the bats hang upside down all around you but don't fly on into you.
Lunch at Laman Padi
Laman Padi is a cultural Malaysian experience with a twist.  Why book your accommodation to sleep in wooden stilt housing over the rice paddies?  Or have a scrumptious Malaysian traditional meal at Seashell Restaurant as you are seated over wooden walkways suspended over the rice fields – it is a gorgeous experience.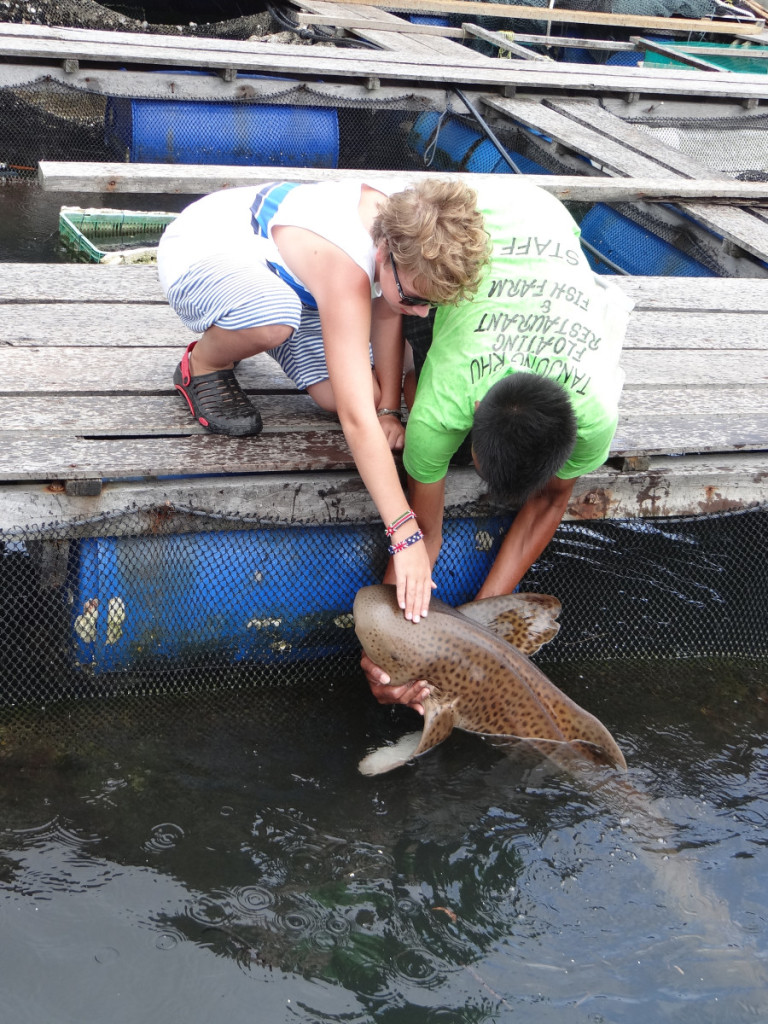 Touch a Shark or Hold a Puffy Fish
Yes, you can actually carefully pet a shark.  Take a trip out to the Kilim river and visit 'Hole in the Wall Floating Restaurant'. After you have enjoyed eating your fish lunch your kids can see their fish farm and touch a shark, feed a stingray, and even hold a puffy fish!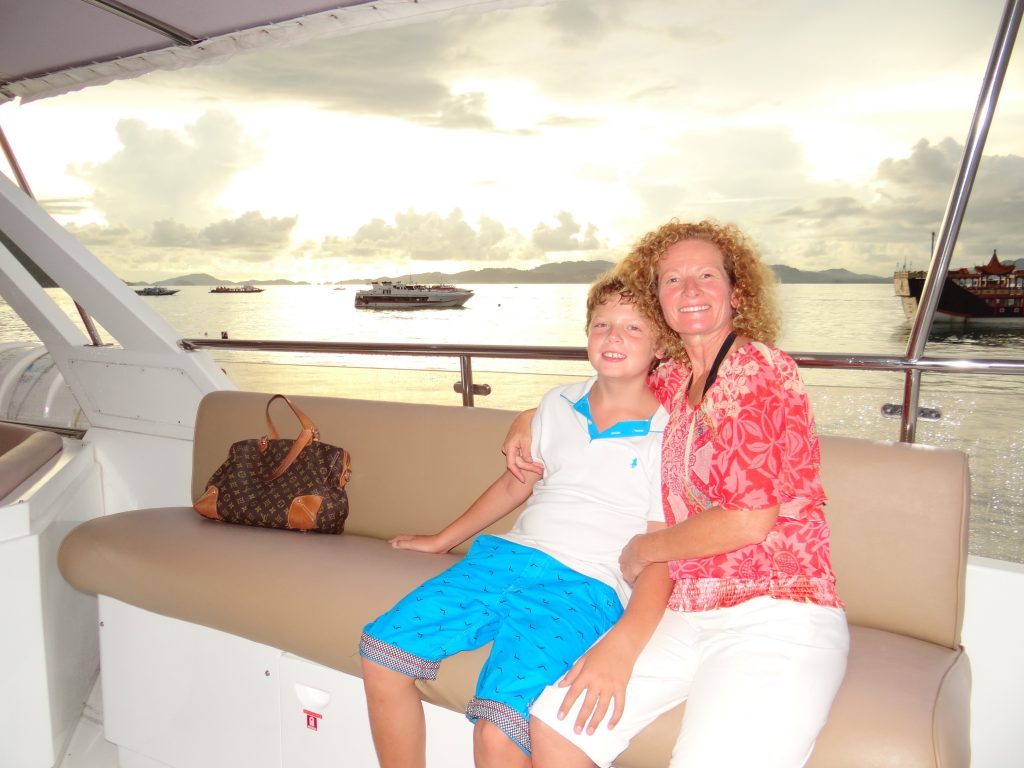 Sunset Dinner Cruise
I think my favorite memory of our time at Langkawi was on our last evening. We had so much fun on a sunset dinner cruise with Naam Adventure.
We both jumped off the back of the boat into the Andaman Sea.
Once we dried off from our ocean swim, it was time for a scrumptious Malaysian dinner banquet.
Then we sipped our drinks and laughed and chatted into the evening as we watched the sunset from the upper deck.
Our Langkawi island adventure finished perfectly with karaoke singing – this was a five-star experience that leaves me with the happiest of memories about our special time in on this beautiful island.  We'd definitely love to return as there is so much more to do here – we just ran out of time.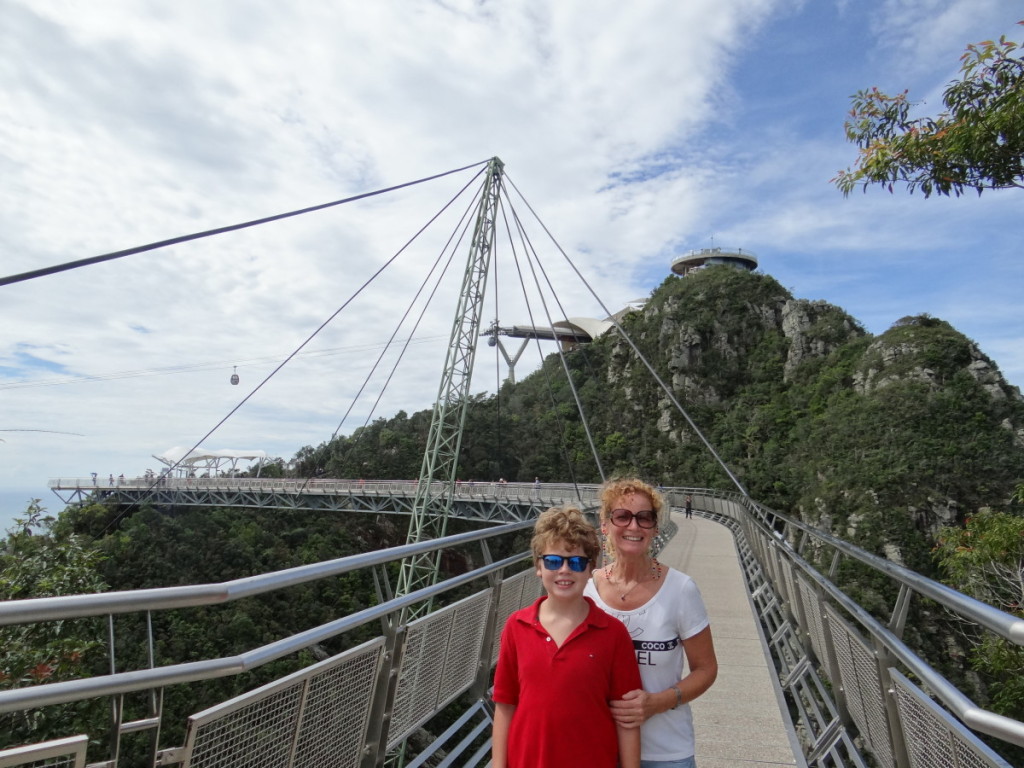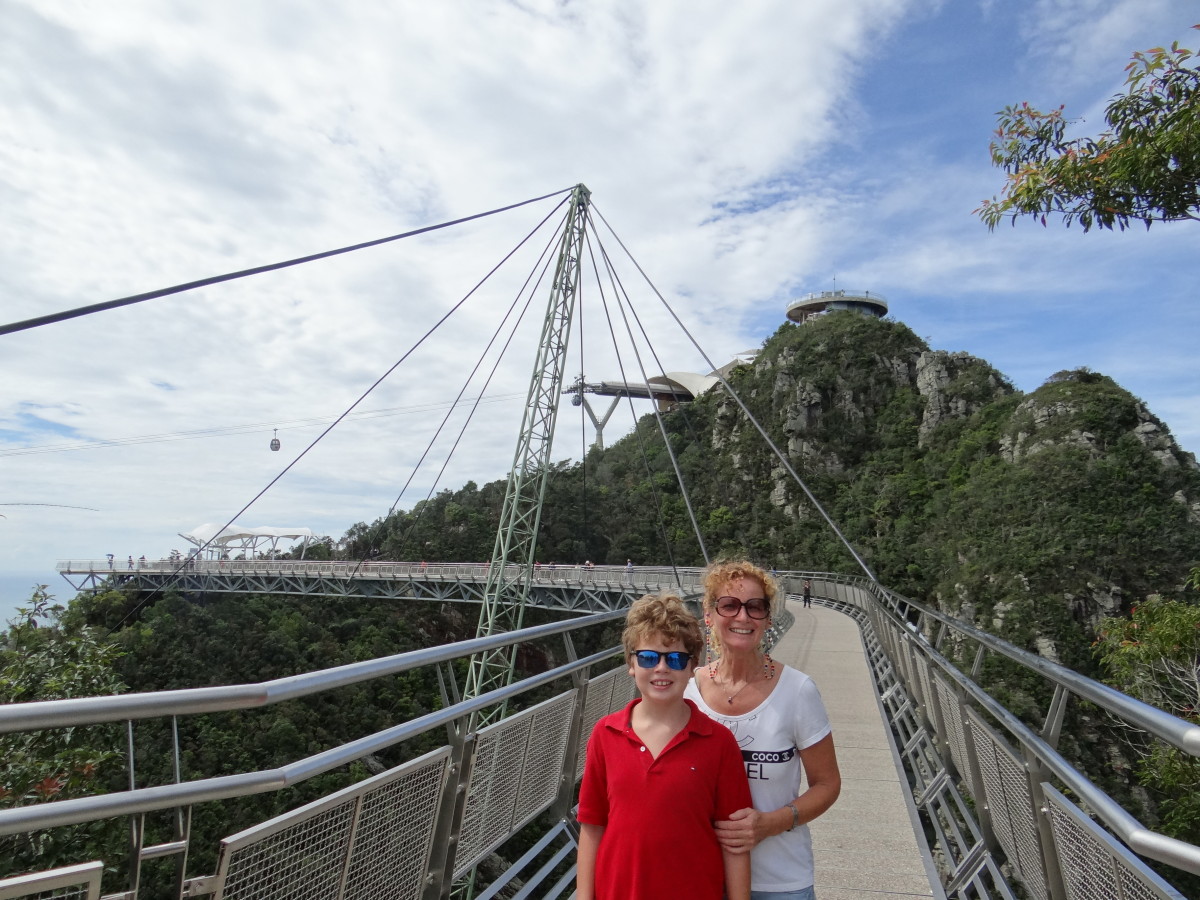 Langkawi is for everyone
Whether you are a backpacker or a luxury traveler, Langkawi Malaysia has something to suit everyone's budget.
And the best thing about Langkawi is the perfect weather. It is balmy and warm with tropical rainforests, and warm sunny days for much of the year.
So if you are tired and in need of a break, it is time to book your Langkawi Vacation now.
Please read our Disclaimer here
Disclaimer: This post may contain Affiliate Links, Sponsored Content, or…