Fort Lauderdale Discovery & Science Museum – Florida, USA
Attraction Name: Fort Lauderdale Museum of Discovery and Science – Florida, USA
Location:  401 SW 2nd St, Fort Lauderdale, FL 33312
Telephone:  (954) 467-6637
email: information@mods.net
Website: http://www.mods.org/visit/
Child-friendly: yes
Review:
We only have one day before our cruise to explore Fort Lauderdale, so we decide it is time for Explorason to select what he wants to do.  We have heard great things about the Science Museum, and we were not disappointed.
We did arrive a bit late, so we had limited time.
First off is the clock in the atrium area.  He was mesmerized by this!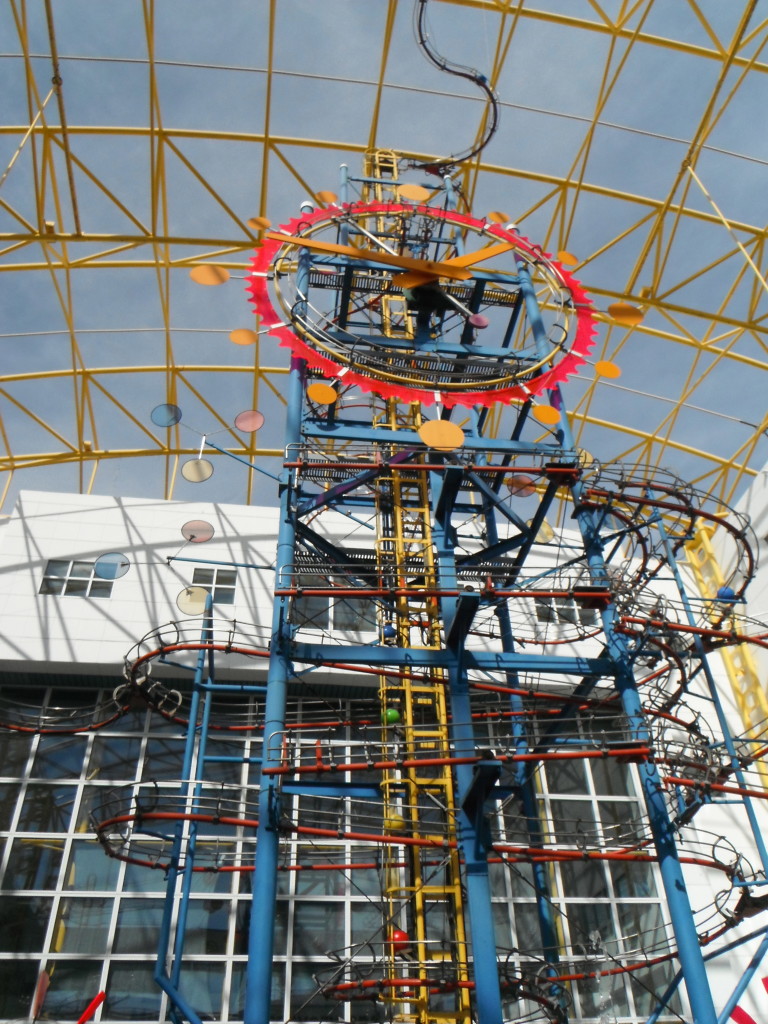 Next was a lesson on Morse Code. I was impressed with how he sat and learned and really enjoyed himself. The staff member here was awesome and made it really fun for him.
We then raced around to the upstairs area where there was a balance board.
I really enjoyed this myself!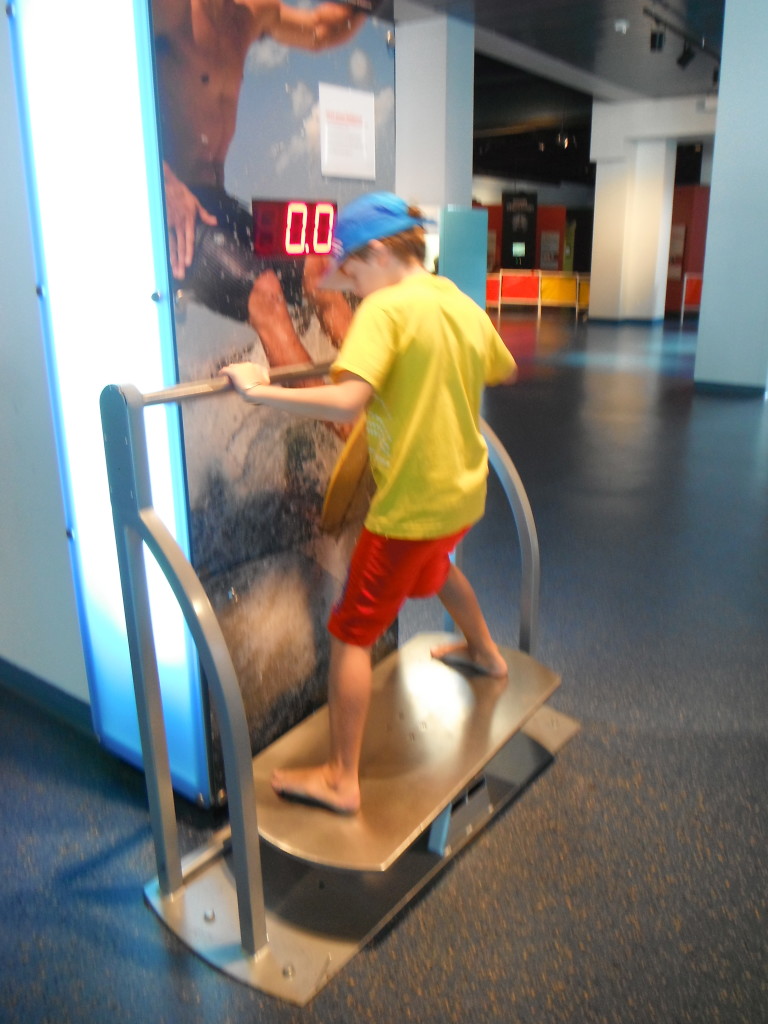 The giant microphone was also a bit of a hit.
Various pulleys and ropes were set up, and we could test strength.
Magnetic bolts were also quite a lot of fun.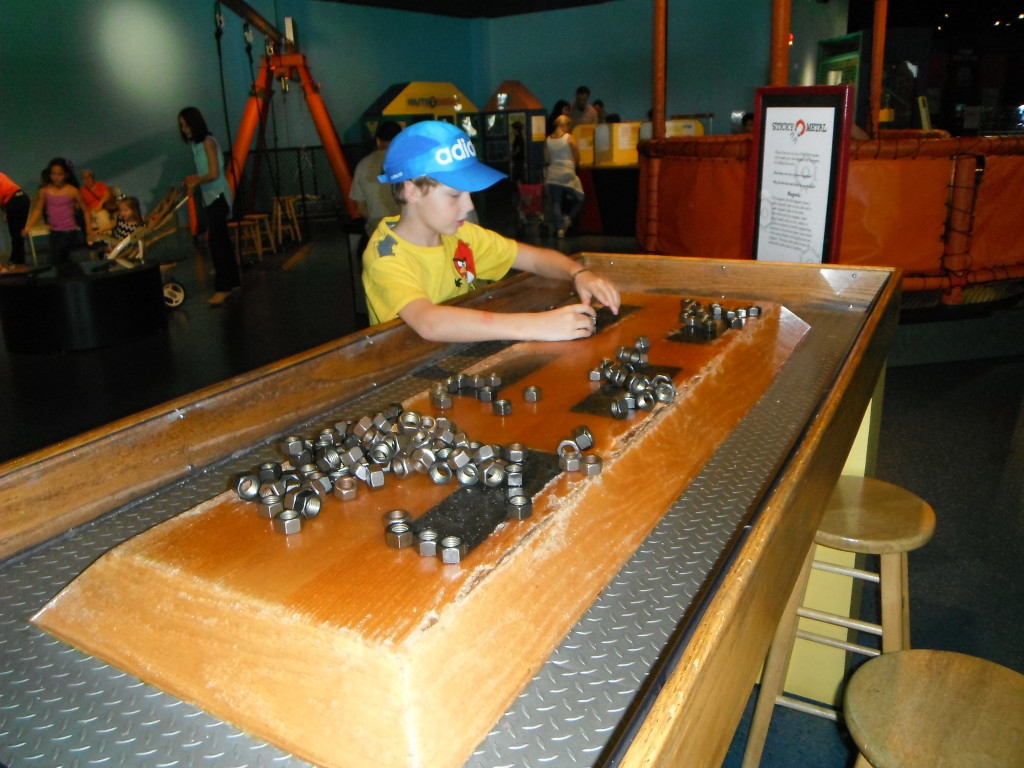 At first, he shied away from the very loud noised air pressure shooter.
But soon he was the legend of the floor, and no kid was able to beat his speed.  Winning here was a hit for him.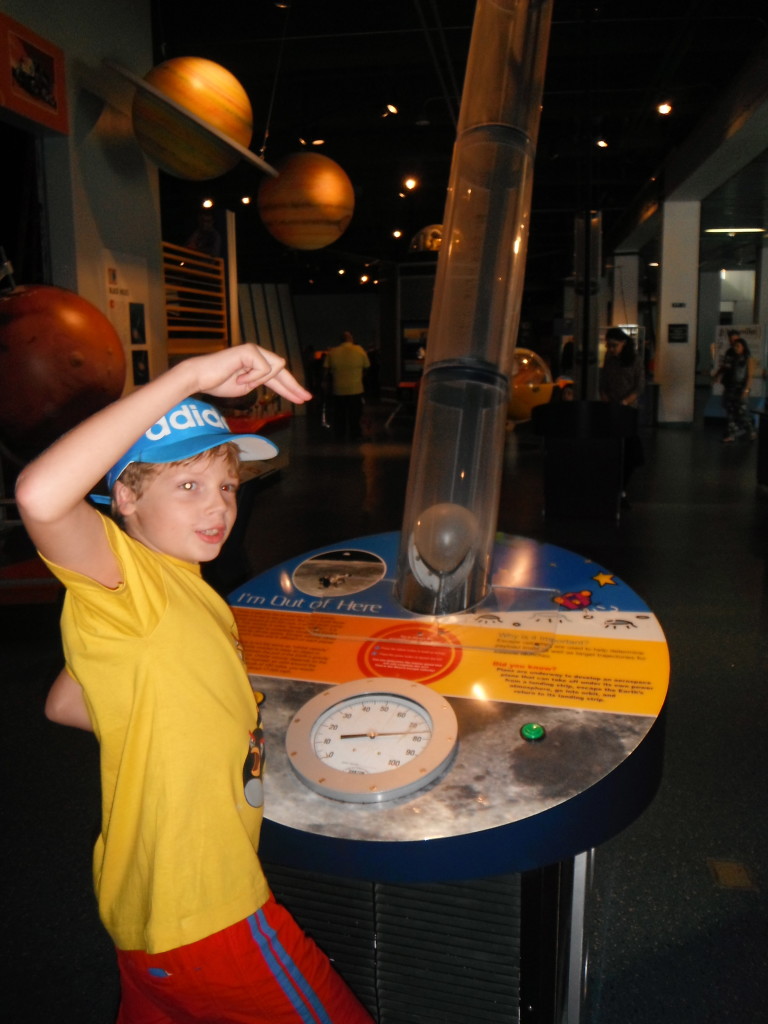 There was also aircraft flight skills, and am glad to say they were not real!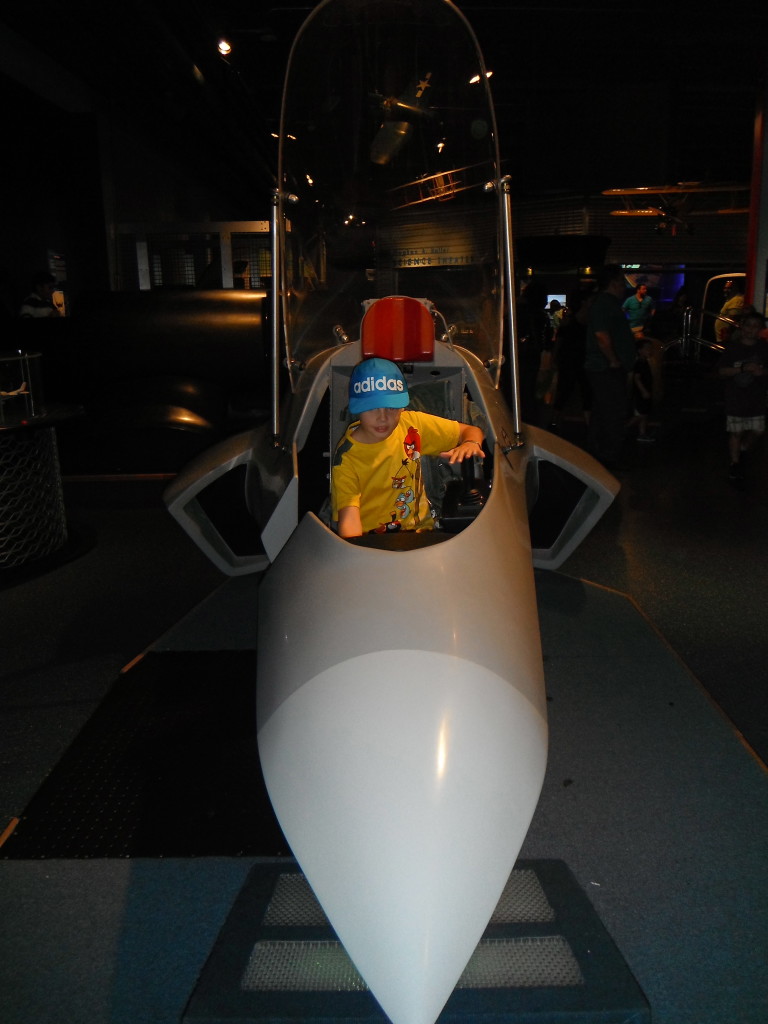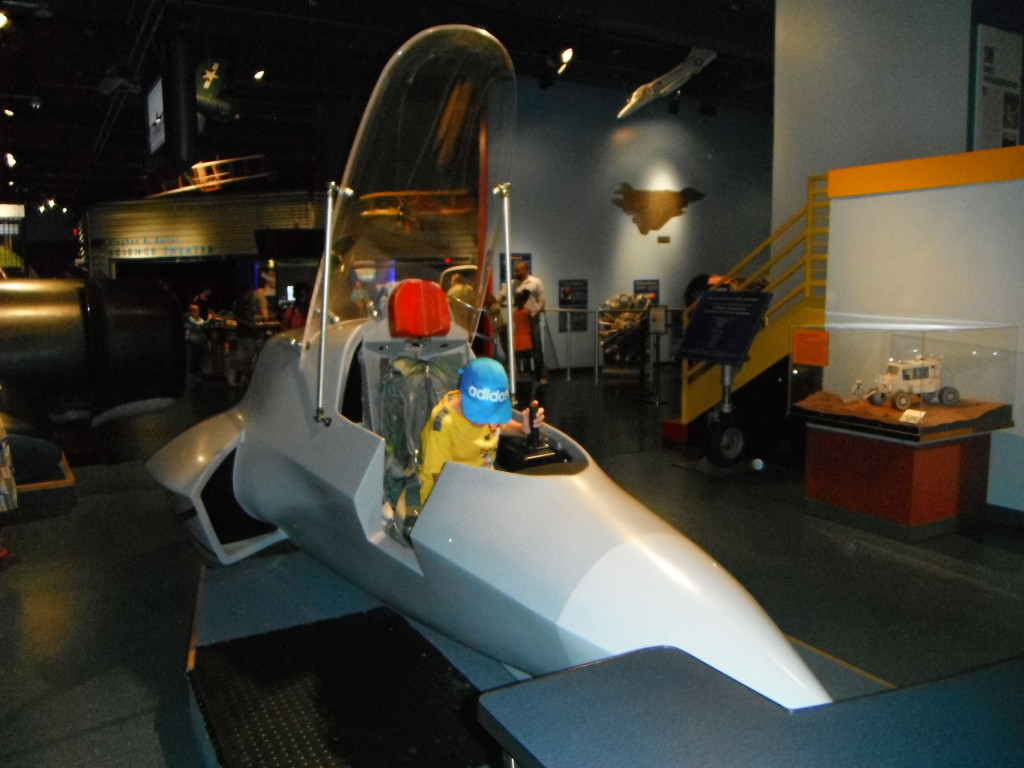 We both enjoyed learning about the different weights of metals.
So simple but so educational too.
There were also planets in size to learn about nearby.  Way more than I could photograph.
He really, really loved the wind velocity tests.  It is set up with a fan and I was freezing, but he tried this several times with glee.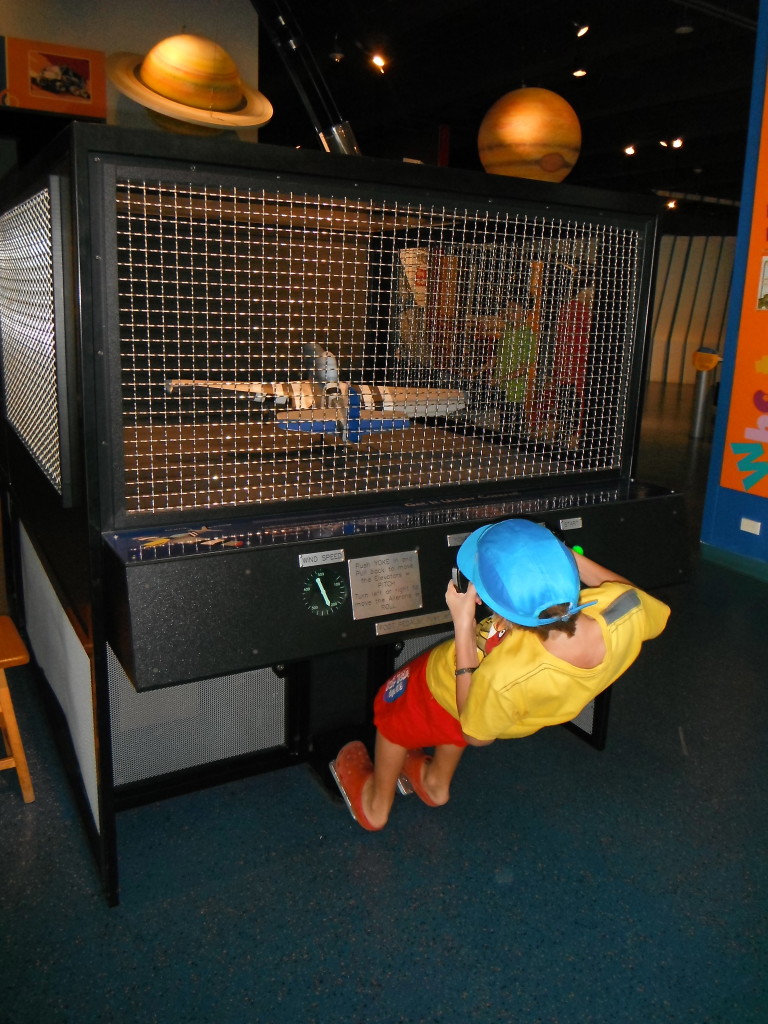 Then there was an area with scorns, snakes and other creepy things.
We were both impressed, but realize how lucky we are that most of these we have now seen in their natural habitat.
Near the end was a great aquatic area.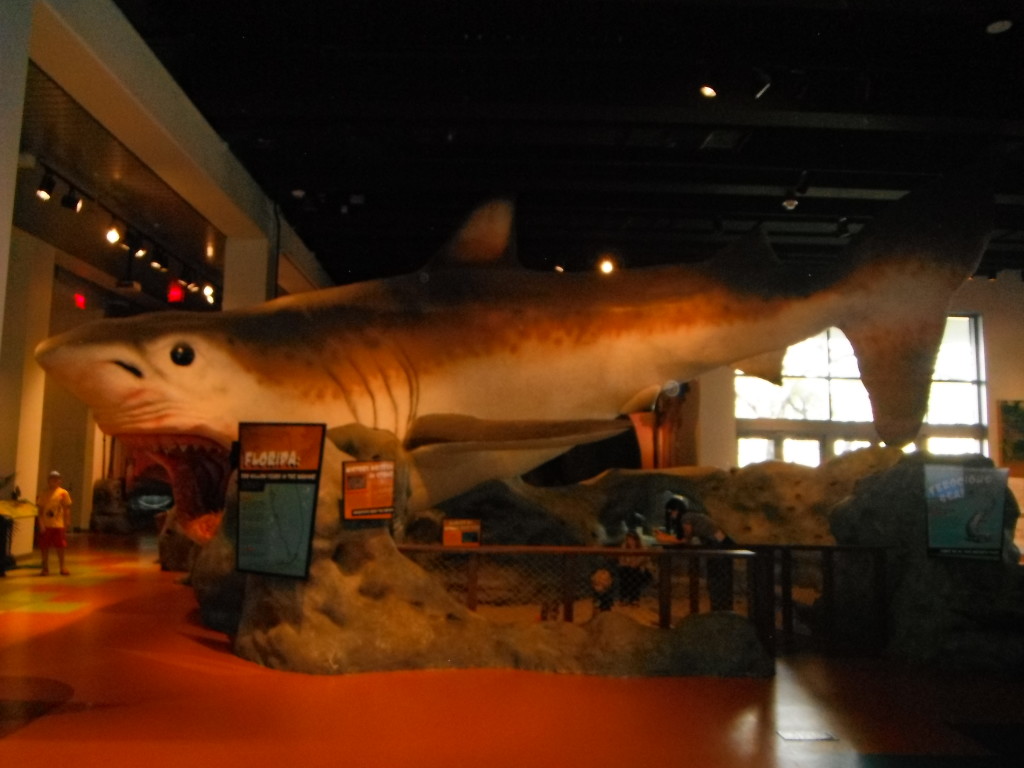 We finished off our afternoon learning about water, precipitation, and water conservation.
I think these small lessons are fantastic, and he learned and enjoyed it so much.
In fact, he wants to go back again!
Questions and Comments
Are you a family that permanently travels around the world?
Do you often travel with your child?
How do you strike a balance between your career, family and travel, more so if you are a single parent?
Have you visited Fort Lauderlade in Florida?
What do you make of the discoveries there?
Do share your comments with us below.