Havana Cuba – stepping back in time.
PART 1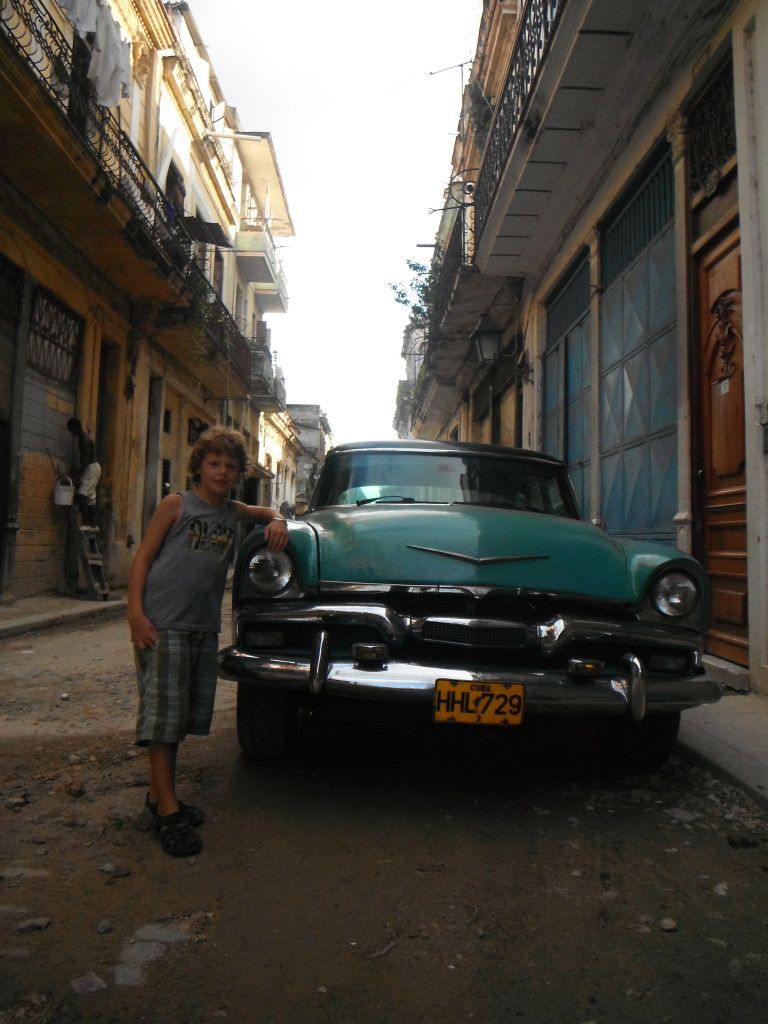 Arriving in Havana is like stepping back in time.  It starts before you arrive.  Our Cubana Air flight was 7 hours delayed from Mexico, and we were given a $10 voucher for food.  Seeing the cheapest item is about $12, this is a bit of a joke.  When we finally arrive at midnight, the crowd cheers.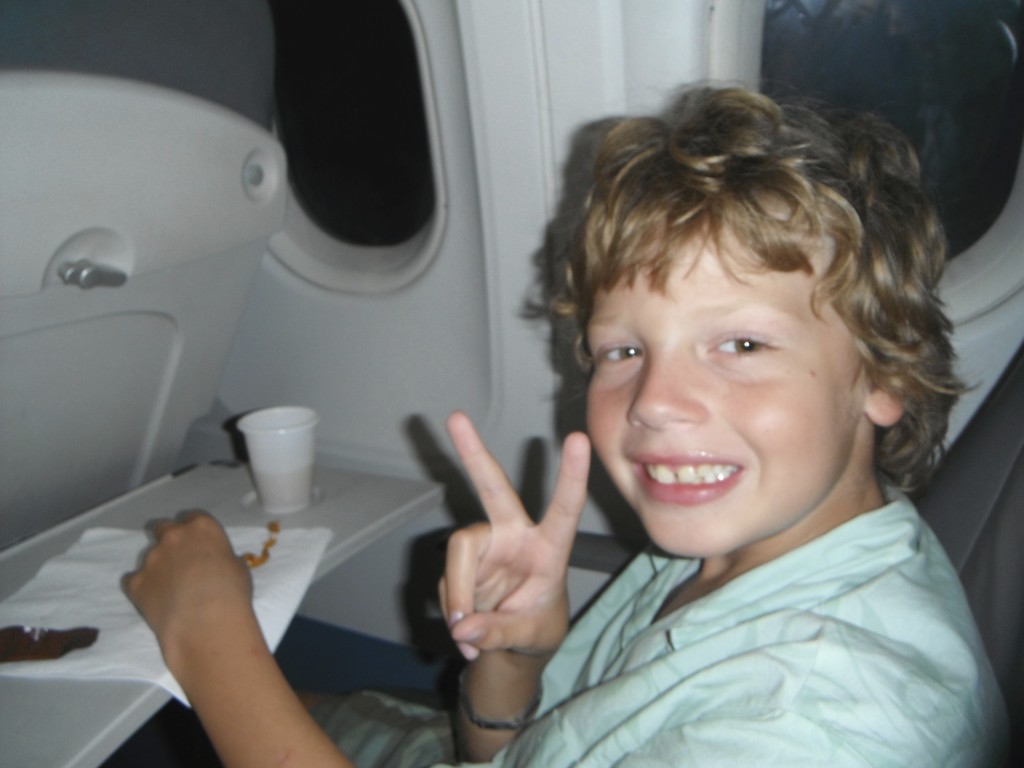 It takes about 2 hours to get your luggage, and as ours was damaged we went to report it.  The bags were weighed and I was told nothing was missing?  When I asked about claiming for repairs I was promptly told Cubana Air takes is not to blame.  Most people had their bags laid on the floor and sniffer dogs ran around them.  Most also had the contents examined.  Because ours were damaged, we were somehow waved through.
Next, you need to change money.  You need CUCs for a taxi.  The airport is the fastest place to change money by far.  Coming from Mexico, we had peso and not all places change it either.  Be prepared. Take a bucket load of cash.  Most credit cards and near all ATMs do not work with foreign cards.  We met numerous people in a pickle with lack of cash.  They do take US$, even though people tell you they don't.  You also can but the visa card at the airport before you board the flight, so don't bother buying it at 10 times the price in a foreign country as a travel agent will advise you.  Try also to get national money. $20 is more than enough to start. (25 Nationales = 1 CUC/US$ approx.)  Just make sure the date they stamp on it is right. Our date was for 2 days BEFORE, and we failed to notice until we were ready to leave – I will blog about that later!
Once outside you will find an official taxi for $25 – $30 CUC – you can haggle.  These are Cubataxi.  Or walk across the road and you will see very old American and Russian cars pull up.  Here you can haggle the price to between $5 and $10 approx.  It is cheaper if you share.  We would have done this but seeing it as the early hours of the morning, I thought better.
We had met some travelers in Guatemala, who had stayed in an apartment in Havana Central, and they had given us the card, and we had arranged via Skype to stay there.  We then confirmed by email.  My poor son was so tired, he was asleep in a flash.
The taxi driver rang ahead and the lady came down.  She organized someone to help us up with the bags and then instructed us to pay him $4 to take them up. Not knowing the money, I gave him $3 and later discovered this is way too much.  The owner said it was too later for her to leave, and I agreed, so she slept in what we later discovered was her real bedroom, but she would rent it out as a 2 bedroom apartment.
Next morning she tried to double the cost of the apartment.  I held firm to the agrees 25 CUC a night, and she arranges a neighbor to come do our laundry.  We later were charged $8 for a load worth about $2 or $3.  She took us downstairs to the "supermarket".  A sparsely shelved store, with 3 divisions.  Later I worked out she had a kickback and we had been totally overcharged.  By the next day, and with a snooping visit in the morning from her, I discovered I really didn't like her, and she was out to extract all she could from us.  I am a giver, but I am not a sucker, and I hate getting ripped off.  With all she looked at "this for me", soon wore thin. People are just so poor with wages at $10 a month.
We discovered after a visit to about 10 banks and money changers that only one place in Obispo about ¾ way toward the water (opposite Johnson drug) accepted international travel and Mastercard.
Explorason had a great idea.  We hired a 'Bicitaxi' and he showed us around Havana.  We agreed to spend an hour, but the 1 hour became 2, then 3 hours and we are way out at the Plaza la Revolution.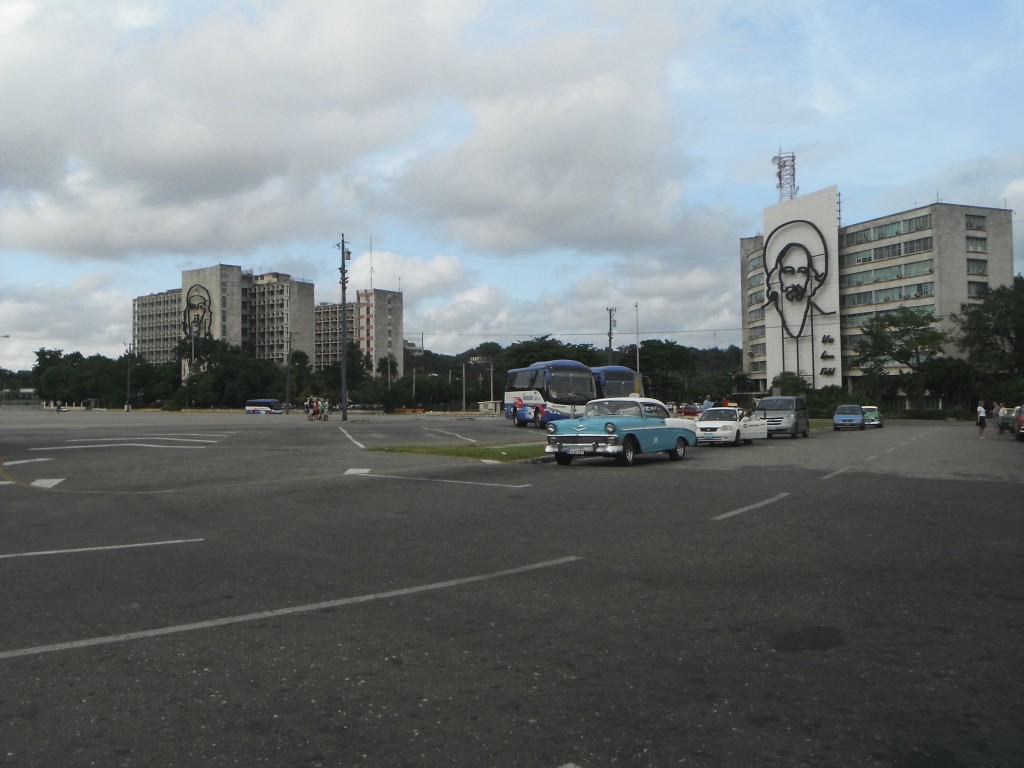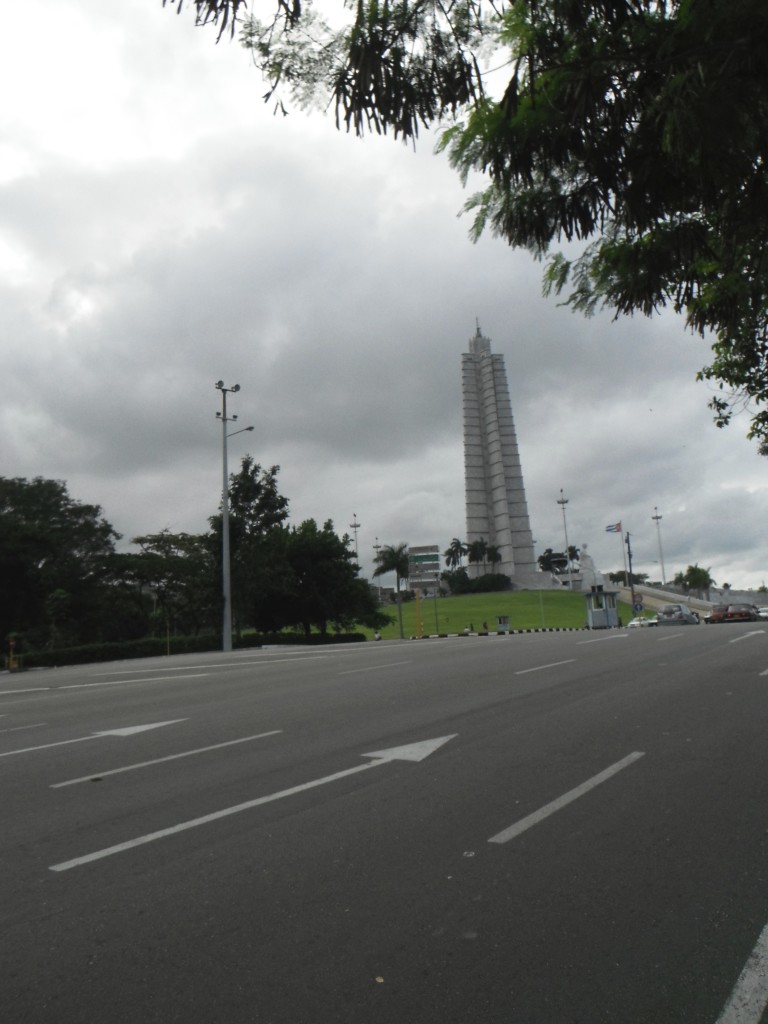 When we asked him to take us back as I only had the $$ for 1 hour, we then agreed on 1.5 hours, but instead of him taking us back he took us further out of town to the Plaza de Revolution.  By now I was getting cranky.  The guy was peddling madly (with no water), and I had to call in the forces of a Coco taxi, to get him to take us back to where we wanted to go.  I paid him for 2 hours and he didn't give me any change.  He had peddled 3 hours.  I had asked for 1 hour.  He was smiling!  I realized Cubans were out for our money, and I would get scammed with a smile on their face!
Cuba is amazing.  Havana is in a way a sad city.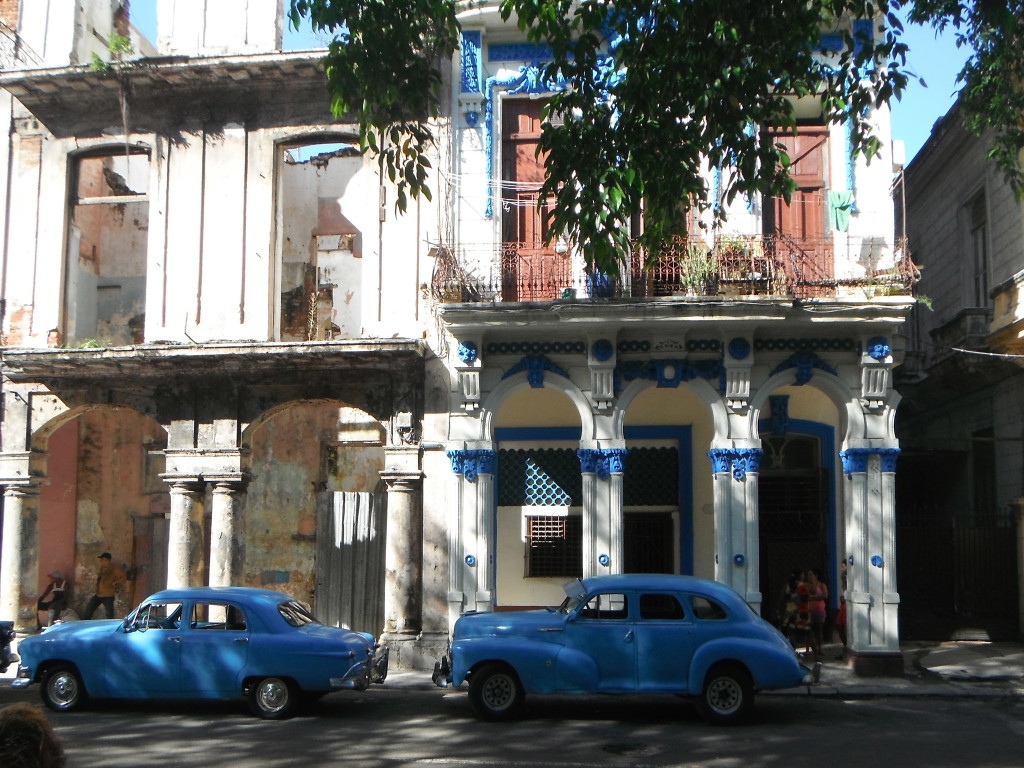 No-one has money to restore the crumbling buildings.
With a population of 2.5 million, there are people walking everywhere, but generally, there is no crime, and it is really safe.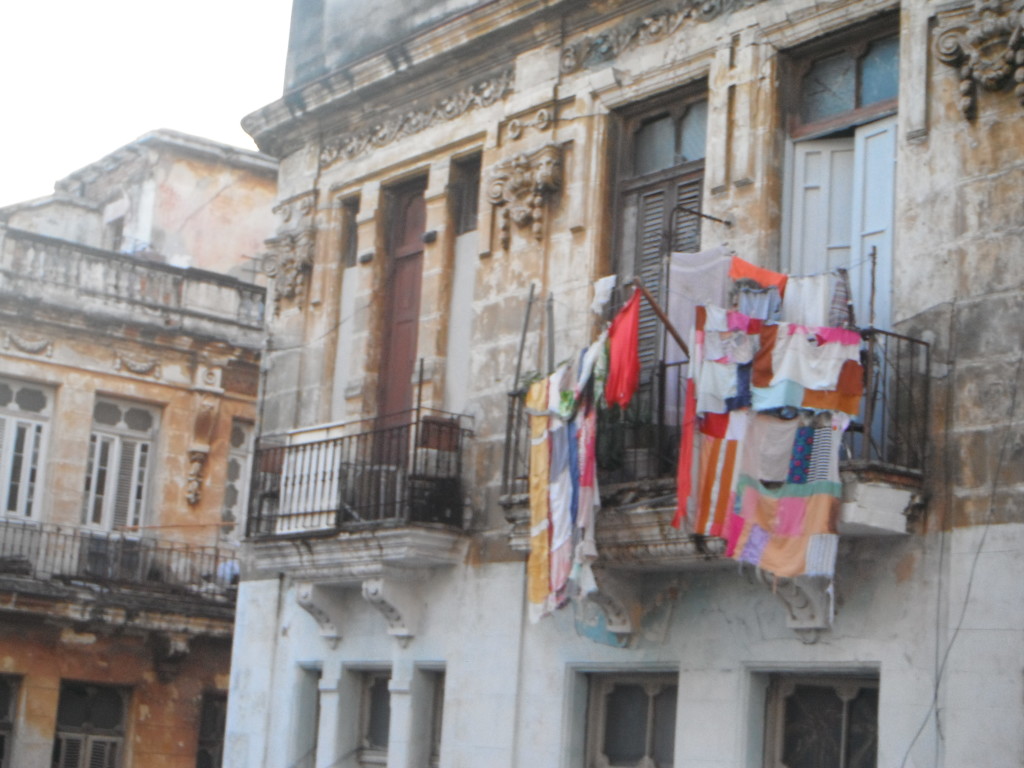 Strangers will come up and be nice to you.
They will take you to where you need to go if it is a block or 2 away.
Rarely will they ask for money, but they may want to sell you cheap cigars, or rum.
It seems everyone is brainwashed about how amazing their politics are.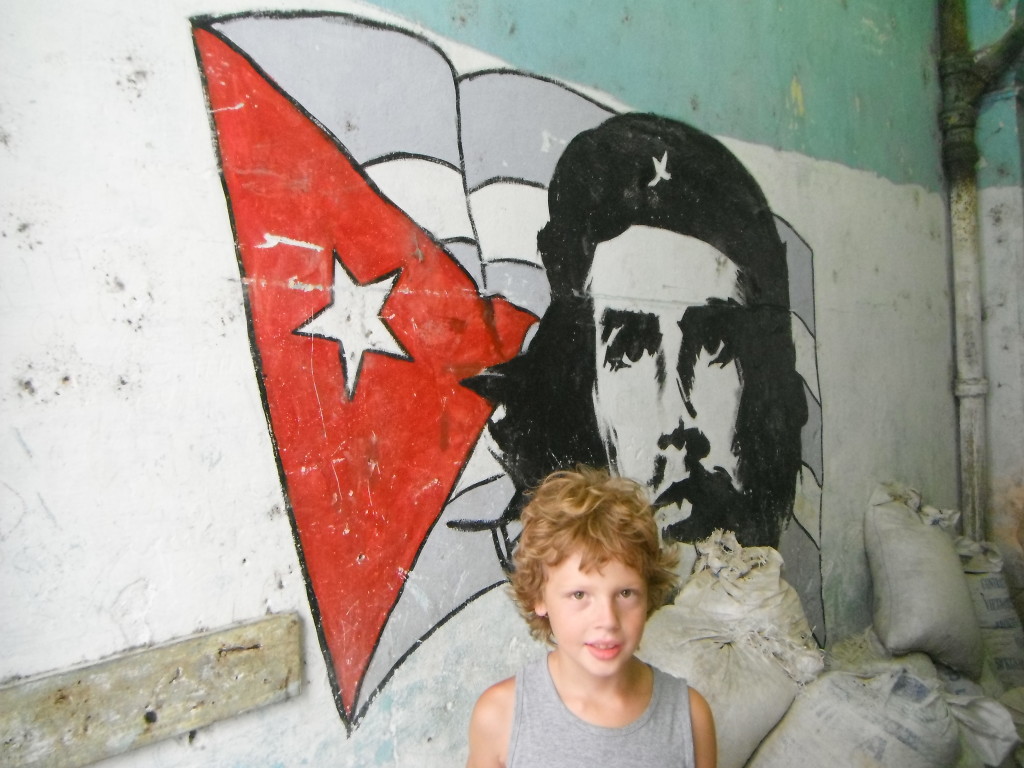 So far, I feel like I have stepped back in time 40 – 50 years.
I wonder how the next few days will feel. Exciting?  Or will the poverty and grime get us down?
Check out PART B of this blog to find out!
Questions and Comments
Have you visited  cuba before?
How did you find the place to be?
What do you make of the discoveries there?
What do you think of their culture?
Do share your comments with us below.