Driving to Cornwall from Bath UK
We sadly say good-bye to Bath, and head on our UK Road trip towards Cornwall. We don't like Motorways, so most of the way we take back roads.  By chance we see a sign toward Cheddar, and head there.
Here the Cheddar Gorge is before us in all its magnificent glory.

We wanted to go in and see how they mature the cheeses in the caves, but at about $40 a ticket we decide to go to the Cheese Factory down the road instead. That is two pounds a ticket.
Inside Explorason has his daily dose of education.
We watch as the process begins for making the daily cheeses.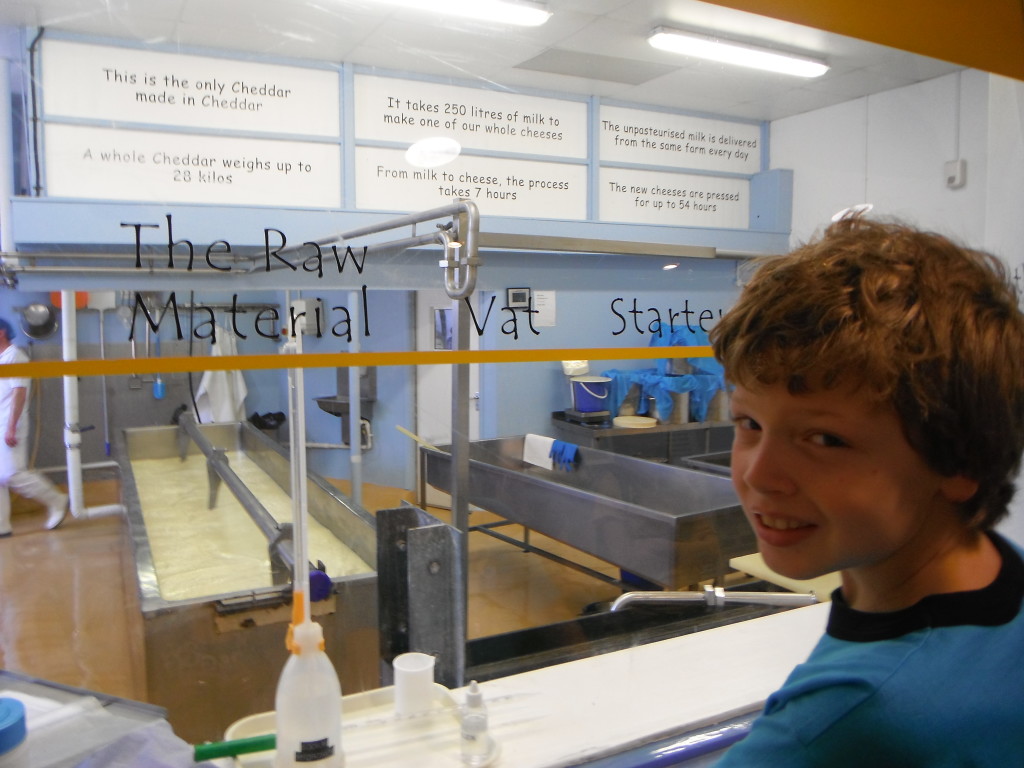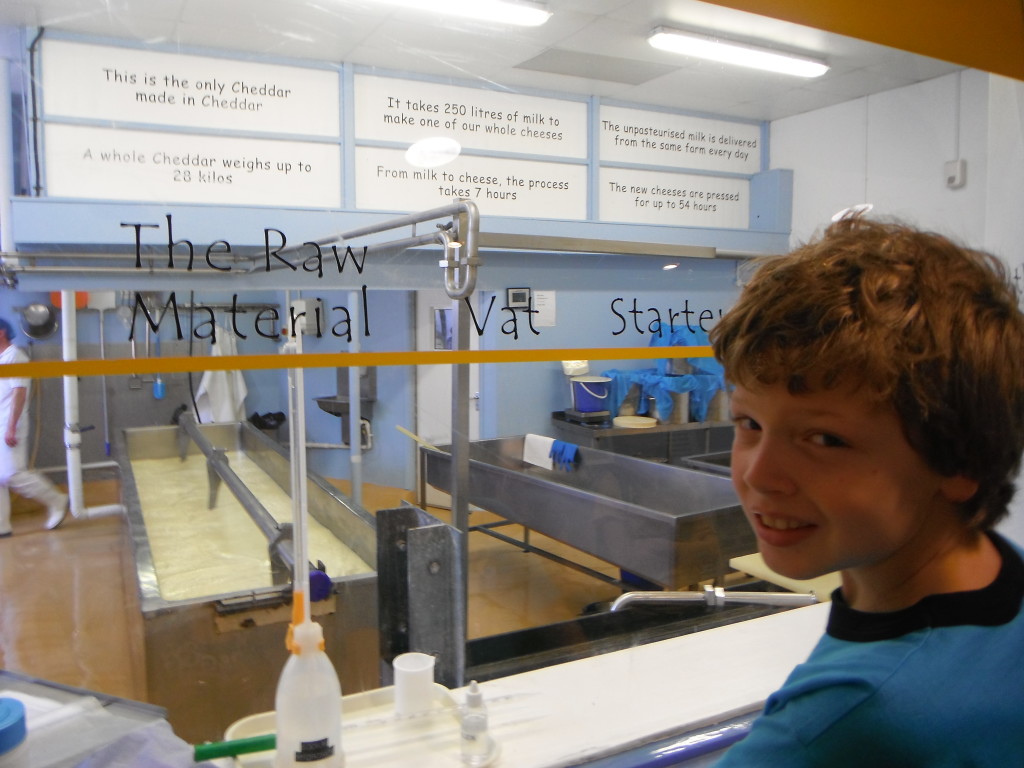 He is pretty keen on learning the cheese making process.
He dashes from window to window, reading, listening and learning. We learn the cheeses weigh 20 to 25 kg here as well.
Here he watches the packaging of the cheese.  These men seem to have worked here for years – and Explorason loves to watch and learn.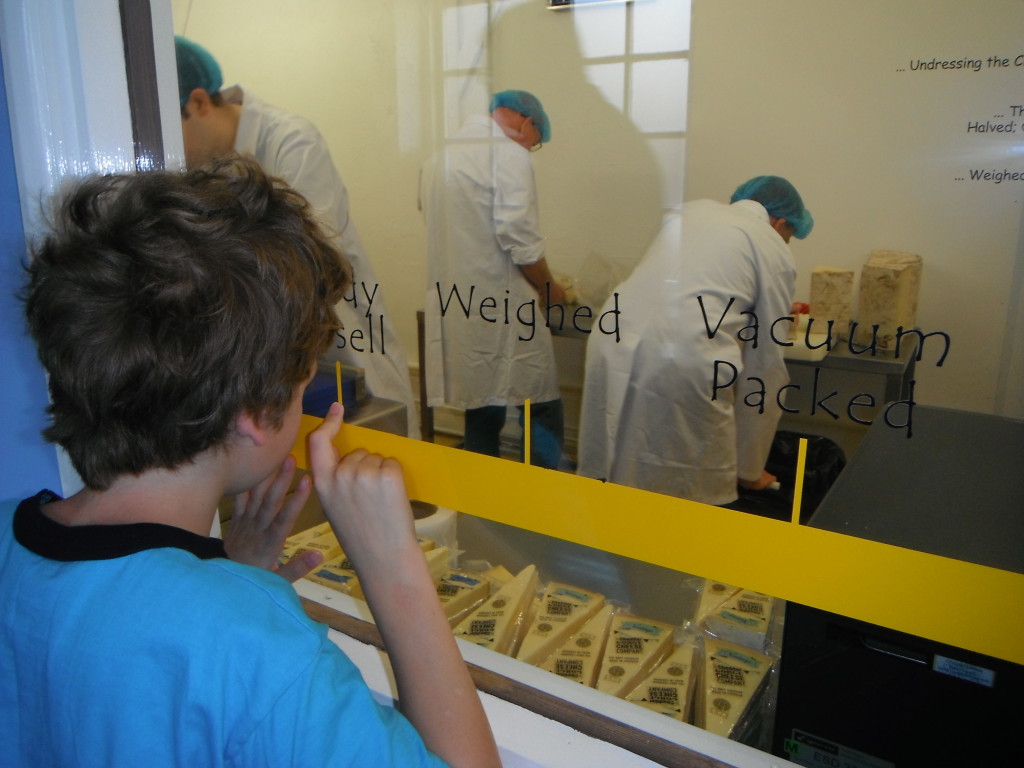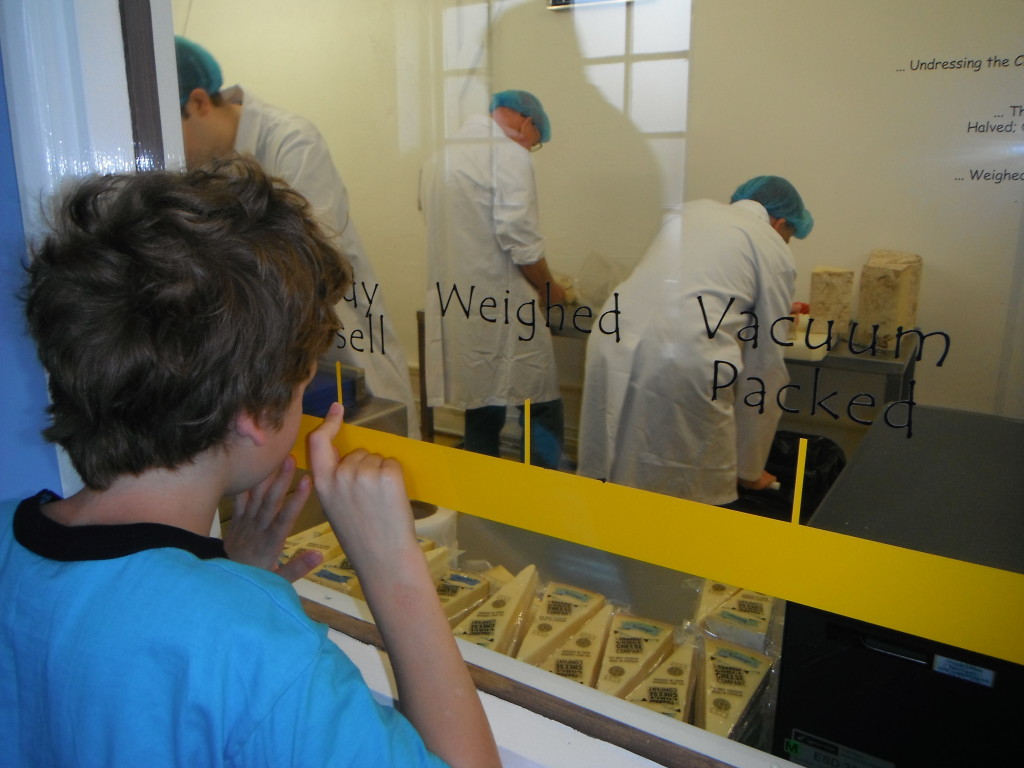 It is an interactive place. Butter churns are on the window ledge.  Lots to see.
We finish off with buying some lovely cheese and pickles to keep for our picnic.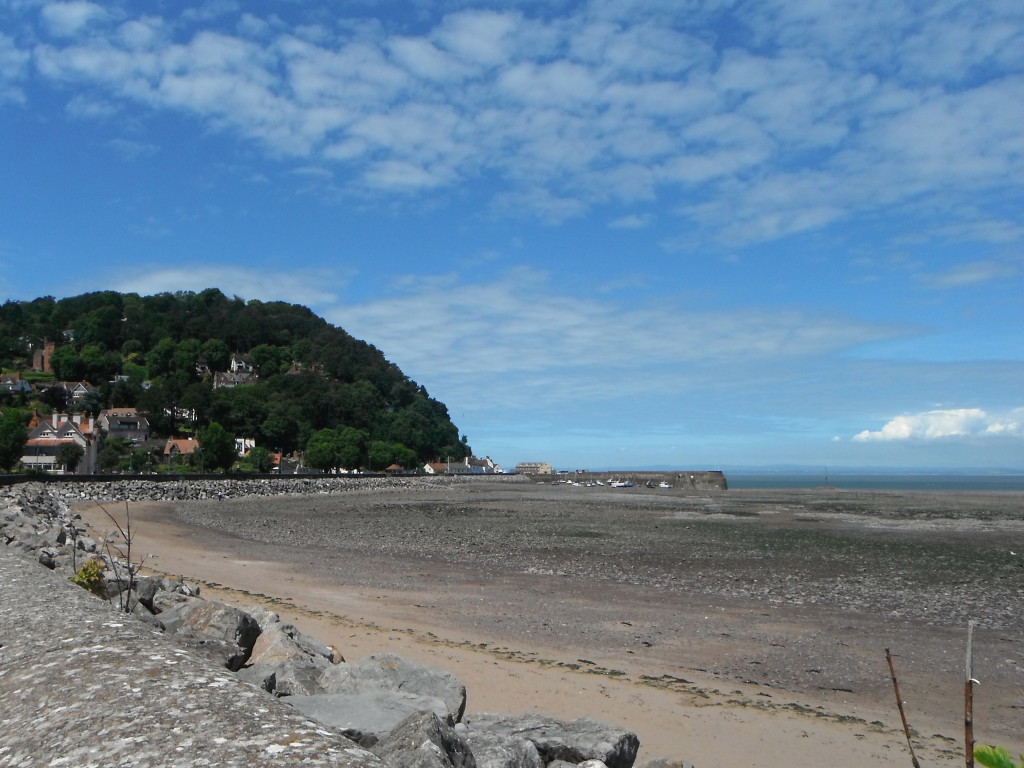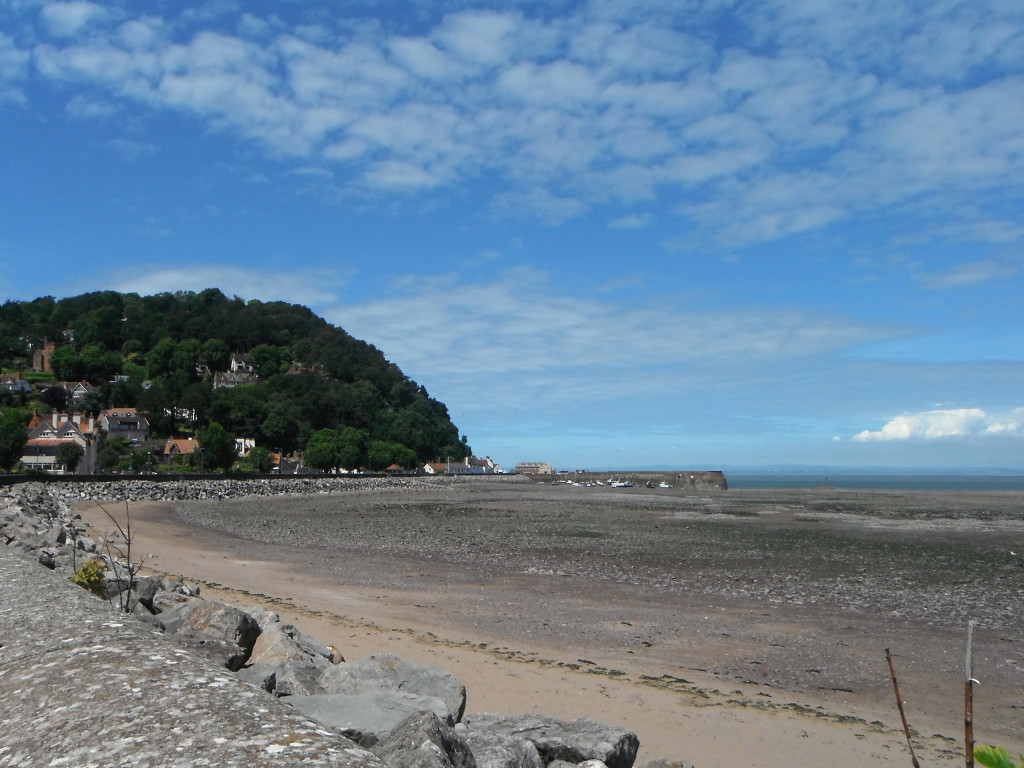 We then head on to Minehead.  This is a pretty coastal town.
After that we see Dunster.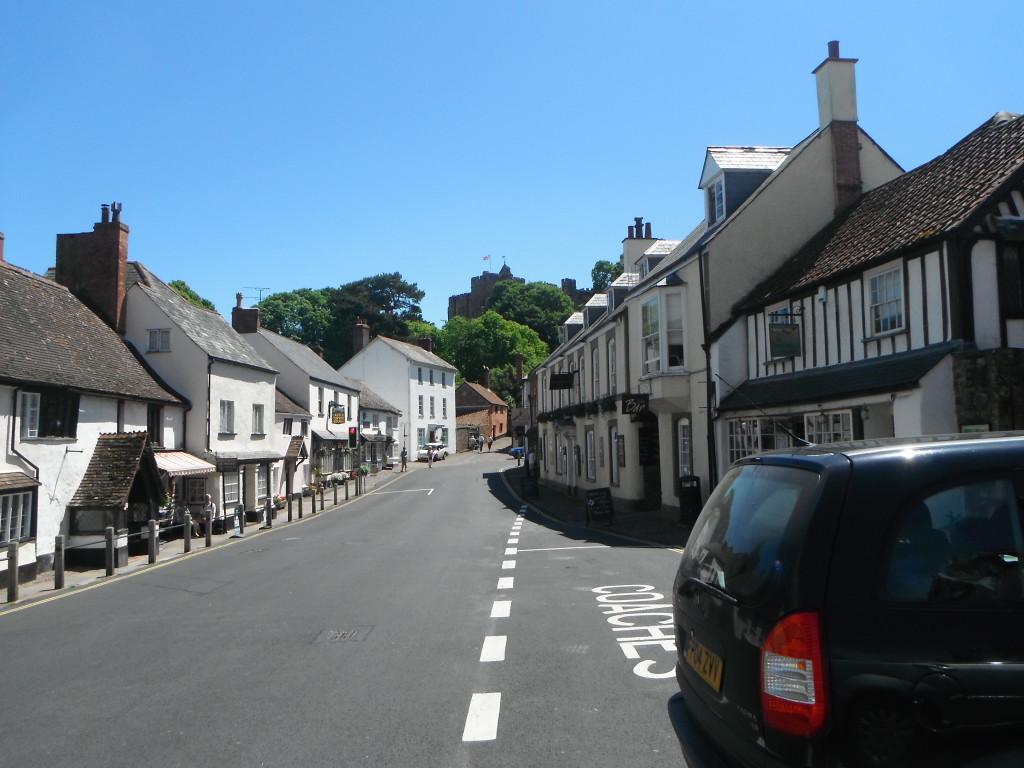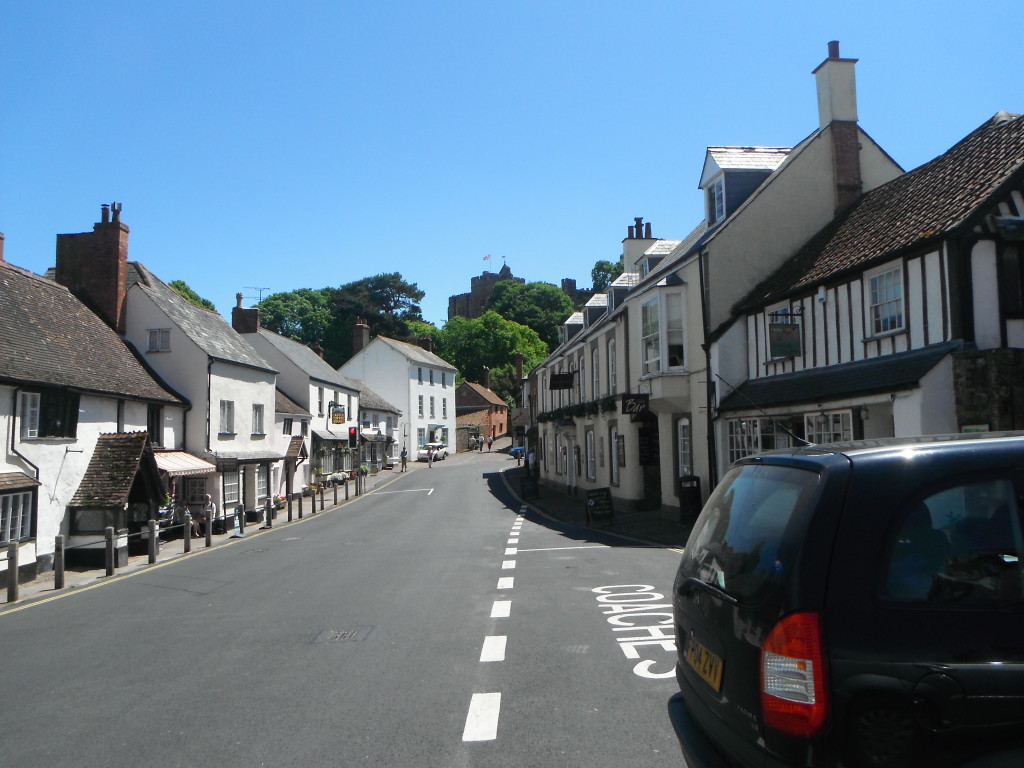 I wish we had longer here, but we have a long days drive.
As we leave Dunster, we adore the old English thatched roof cottages.
Next stop is in the county of Devon.  Here is an old pub called Hoops.
Below us is an old working well with water running through it, and so we get a bit nervous and move from this table. Well not really!  We want a window view.
So Devonshire Cream Tea is a must in Devon.  I feel so stuffed after this. The cream on the scones is so thick!
We don't want to leave but it is after 4 p.m. and so I am sure we waddled out of there. My tummy hurt from too much rich food.
We finally arrive out of Penzance to a tiny beach side YHA and we get our dorm room for the night.
It may be 8 p.m. but it is still light so we head to the beach.  It is a pretty horse-shoe bay.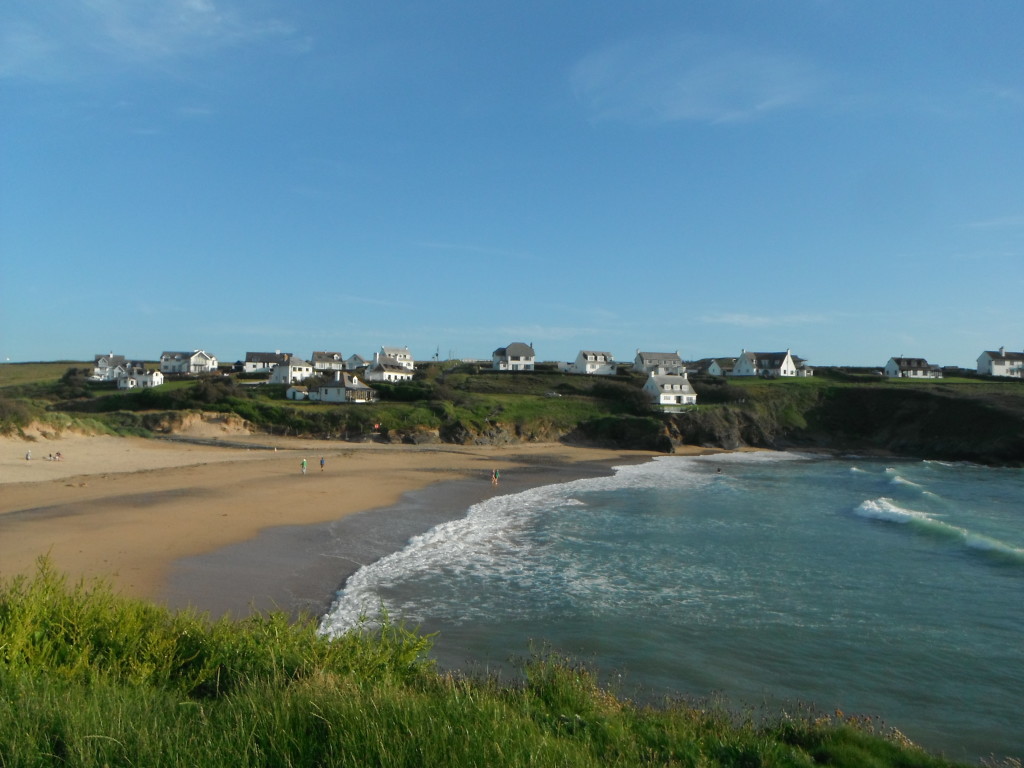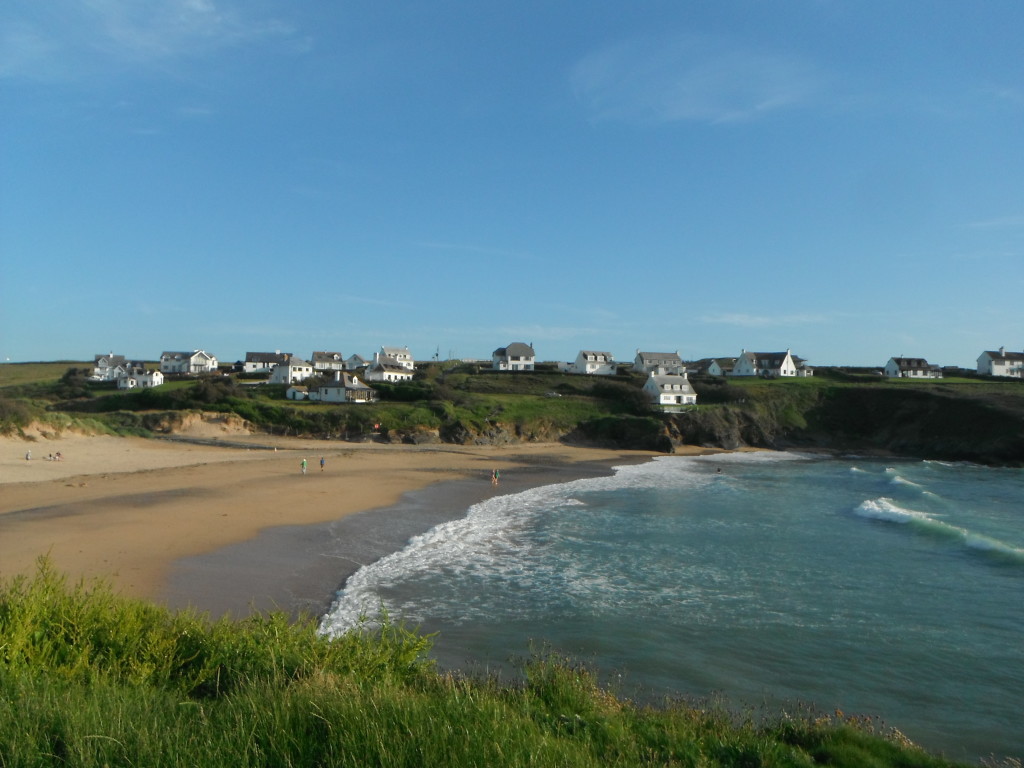 The view from the rocks at the top is magnificent, and you can see why Londoners have their holiday homes here.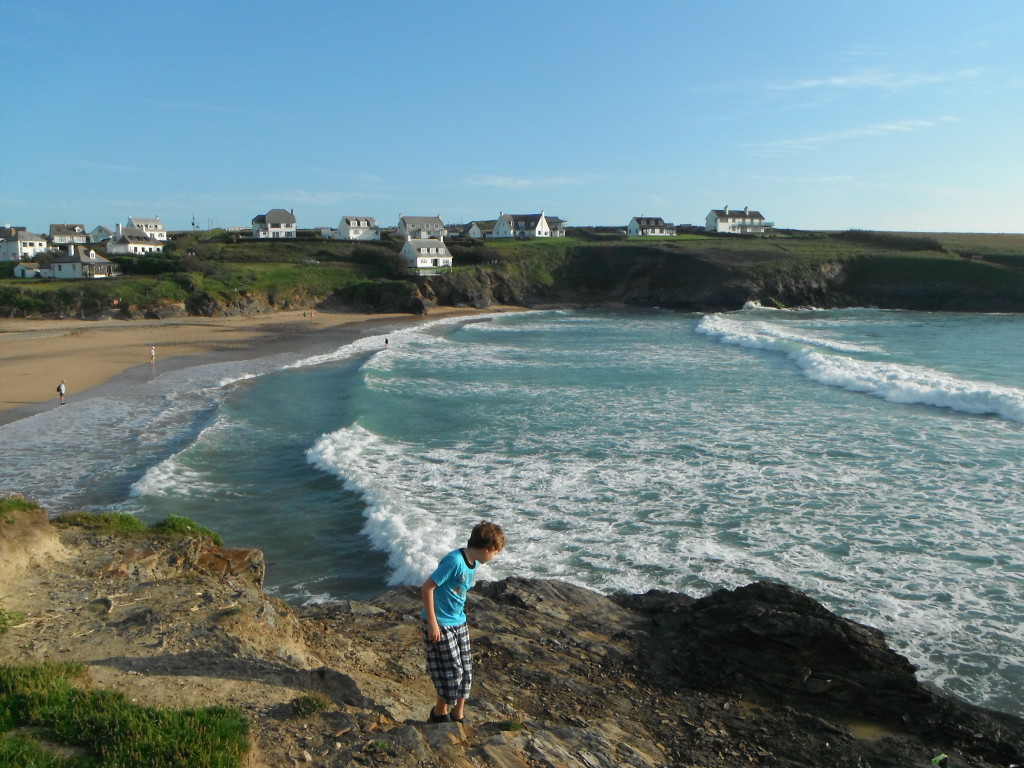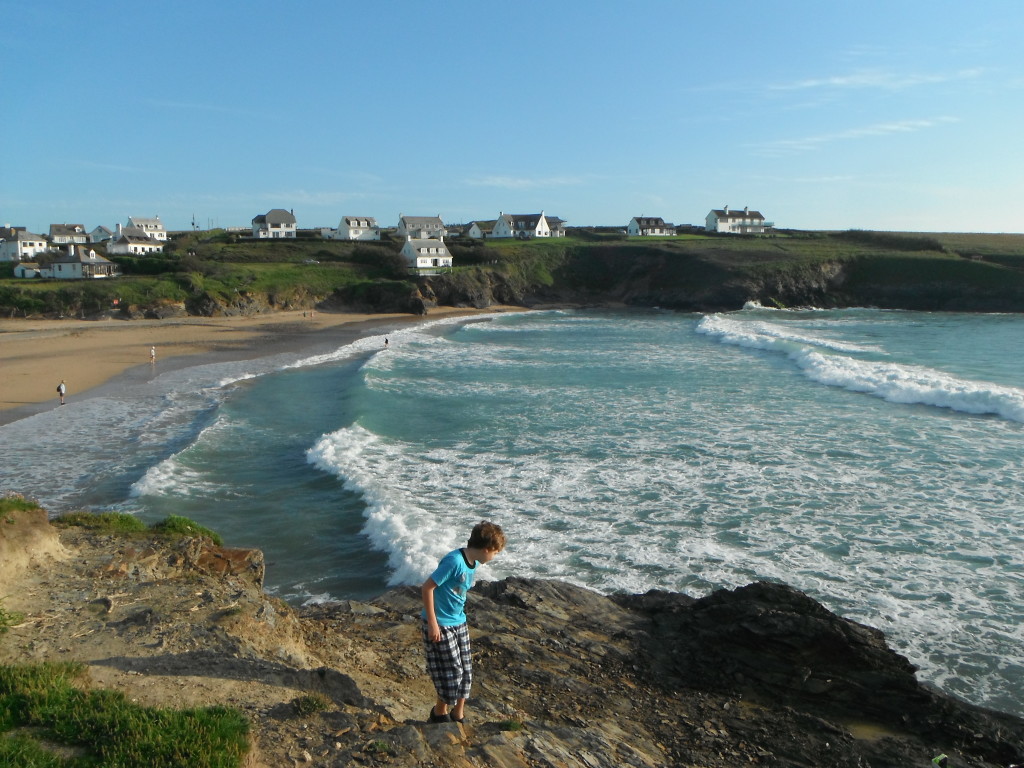 We head back towards the YHA and there they have a great "kids eat free" deal, so we order dinner – a small dinner.
As the sun sets over the sea, I am surprised at how many older people are at the YHA (near Padstow).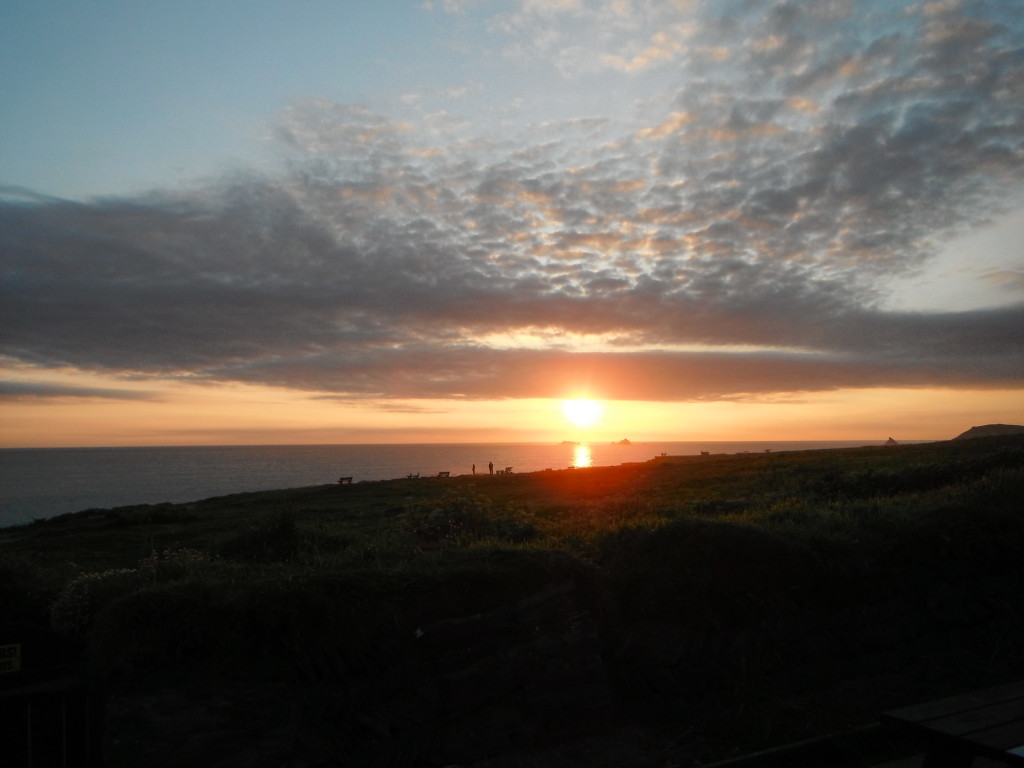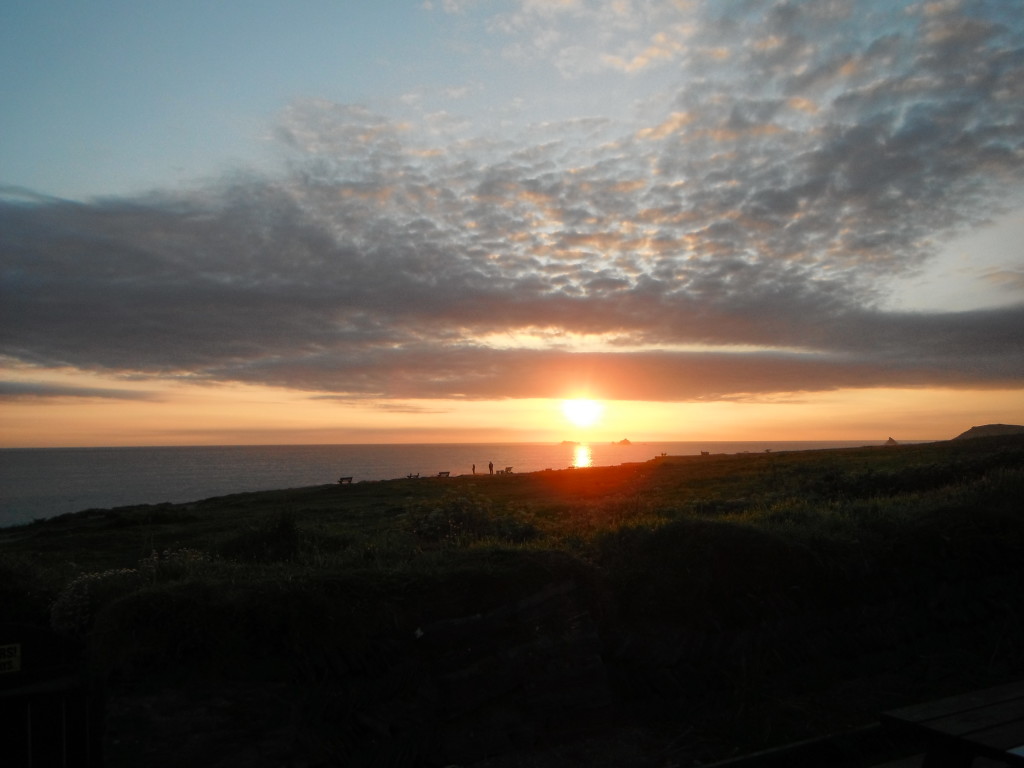 We are all sitting around and talking to each other.  It is lovely and a great way to end a long, full day.

Please read our Disclaimer here
Disclaimer: This post may contain Affiliate Links, Sponsored Content, or Review.…