With Summer school holidays fast approaching for the Northern Hemisphere, now is the perfect time to plan your next vacation.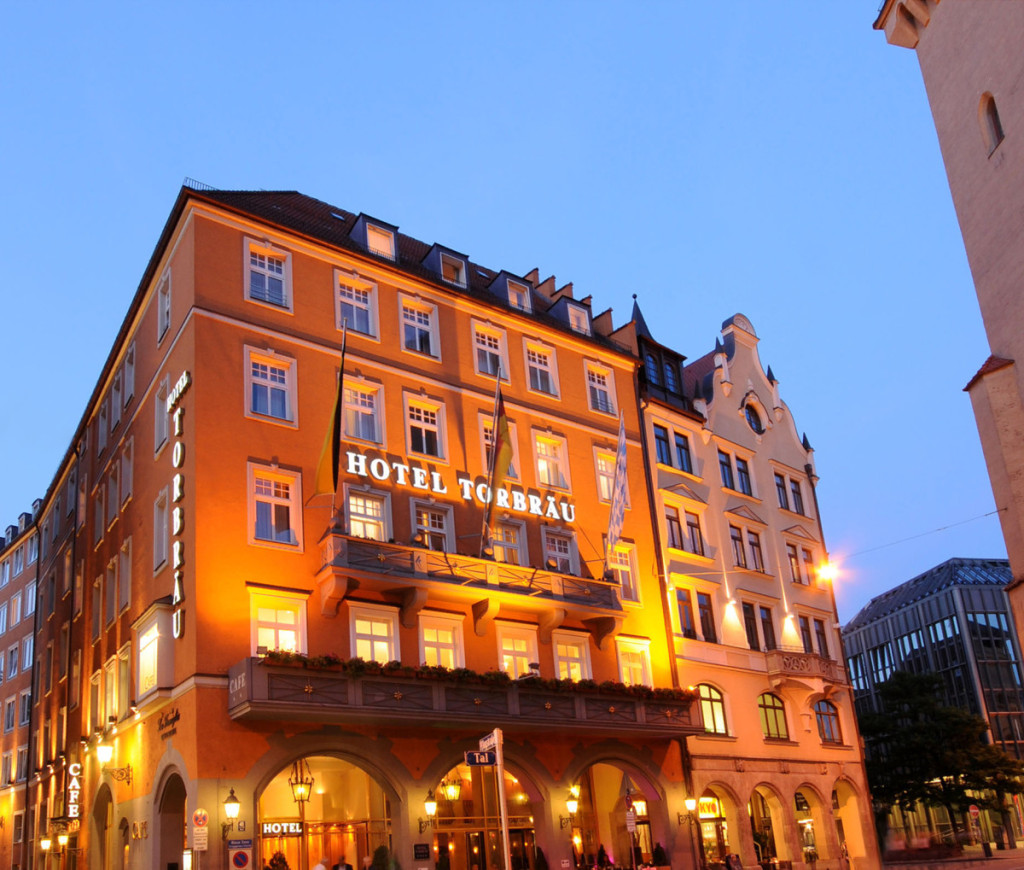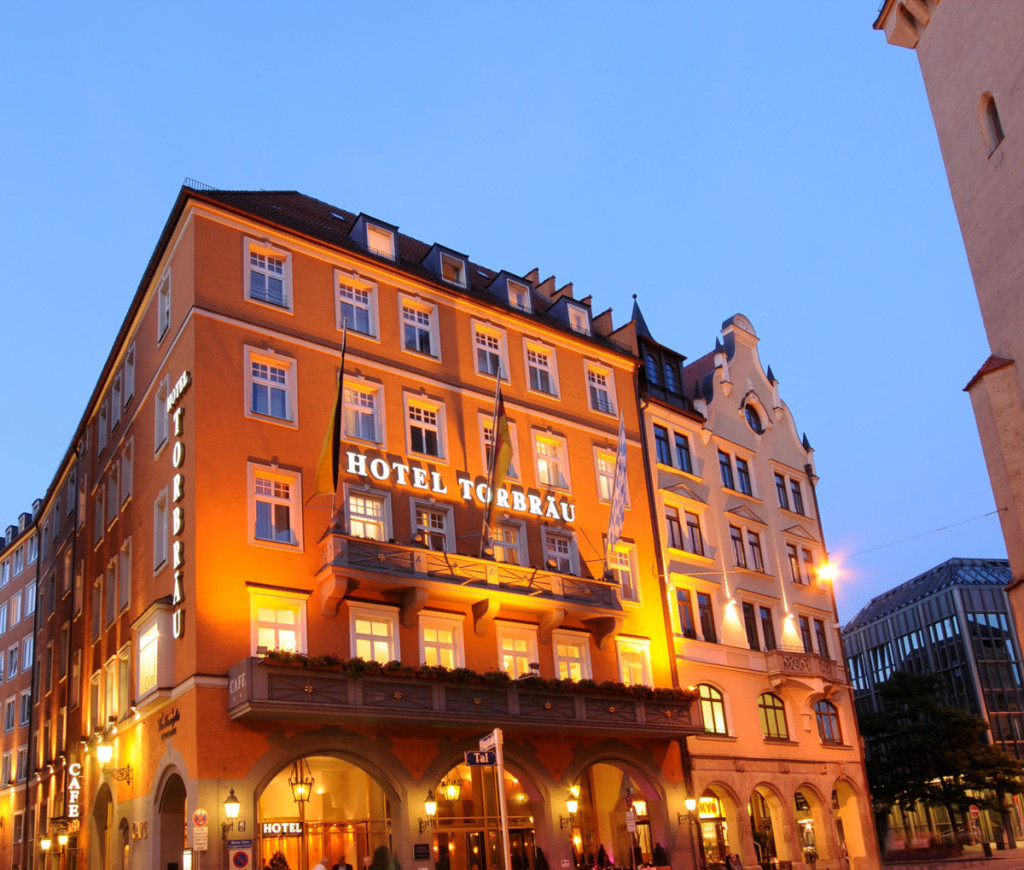 We think the Bavarian city of Munich in southern Germany is a wonderful destination for families with children of all ages. It is easily accessible and has a variety of things to see and do, and even the parents will be thrilled.
Location, Location, Location
Munich is a lovely city to visit and stay.  It's easy to navigate if you are driving, or if you prefer, book your hotel in the city and use the Hop On  Hop Off Bus, or simply walk around. The choice is yours.
You can choose to book a Munich hotel in the old part of the city, the new part of the city, or the suburbs of Munich.
If you choose to stay in Munich within the city center, that usually means you have to pay for parking if you have a vehicle like we did when we stayed at Hotel Torbräu or Hotel Torbraeu or stay outside of the city and the parking is usually available at no charge.  When we stayed in the outer area of the city, we stayed at the gorgeous Hotel Laimer Hof and parked out the front or adjacent to the hotel in the side street.
Wherever you decide to rest your head, I'd suggest ensuring the hotel includes a good hearty breakfast, and the location works for you – so that you and your family are set to explore Munich.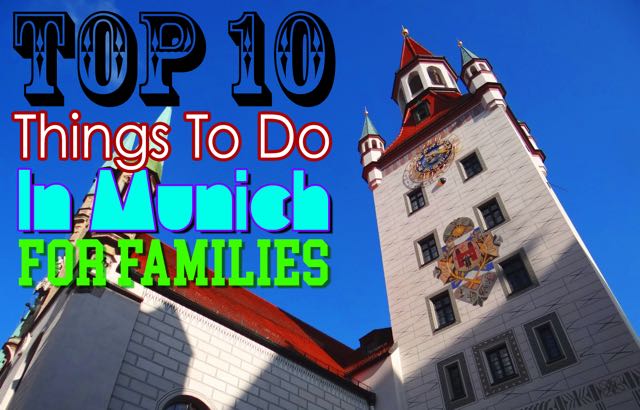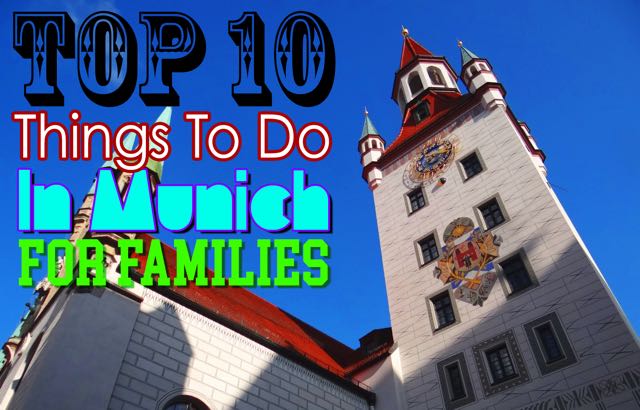 So here is our list for families of
Top Ten Things To Do In Munich
1.  Glockenspiel
Head to Munich's Marienplatz Square and discover the beautiful moving Glockenspiel.
This gorgeous clock is full of movement, sound, and excitements as it attracts young and old.  It can lure quite a crowd, so best get there a few minutes easily, like we did.
It chimes with a display of dancing and playing figurines at both 11:00 a.m. and 12:00 noon each day.
Marienplatz Square is a great place to start your time in Munich.
2. BMW Factory Tour
The BMW Factory Tour is AWESOME for the car enthusiast young or old.
What we didn't realize, was that although it is FREE, visitors are required to book a tour, so don't just get there and line up for tickets for that day, as it won't happen, or at least it didn't for us.
The BMW Factory Tour can be booked out for up to six weeks!  We were so fortunate as I met a manager and told them my plight as a travel blogger and we managed to get onto the Buyers Factory Tour. Unlike us, all the folks with us were there to collect their newly purchased BMW that had been pre-ordered.
This tour was the highlight of Munich for my son who was ten-years-old at the time.  To him, it was the best world schooling and education tour ever!  We were on the tour for two hours and we had to all stay together so it is quite tiring. We weren't permitted to take photographs.
We were on the tour for two hours, and we had to all stay together as a group with limited toilet breaks (you are not permitted to wander away from the group) so it is quite tiring. We weren't permitted to take photographs inside the factory either – BMW doesn't want to be giving away their secrets.
All the cars are made to order here, so that is pretty cool too.
We recall – "For us to see cars painted, assembled, and the robotics was just fascinating for both of us.  Our guide was just brilliant too, and she took the time to ask and answer all the questions he had, right down to 'when do they install the DVD player'?"
There is an awesome showroom you enter first that is quite interactive.
Here you can find the Mini and Rolls-Royce motor vehicles, and a favorite was discovering the hidden door slot for the umbrella that the driver or chauffeur will pop out as needed!
3. Explore the center and laneways of Old City of Munich
The center of Munich is fabulous and loads of 'eye-candy' here.  It consists of many walkways, alleys, squares, and tiny streets that are all paved, and includes local and touristic stores.  We loved seeing the traditional German Bavarian-style clothes for sale.
Don't worry if you get lost, as the Information Centre will assist you too.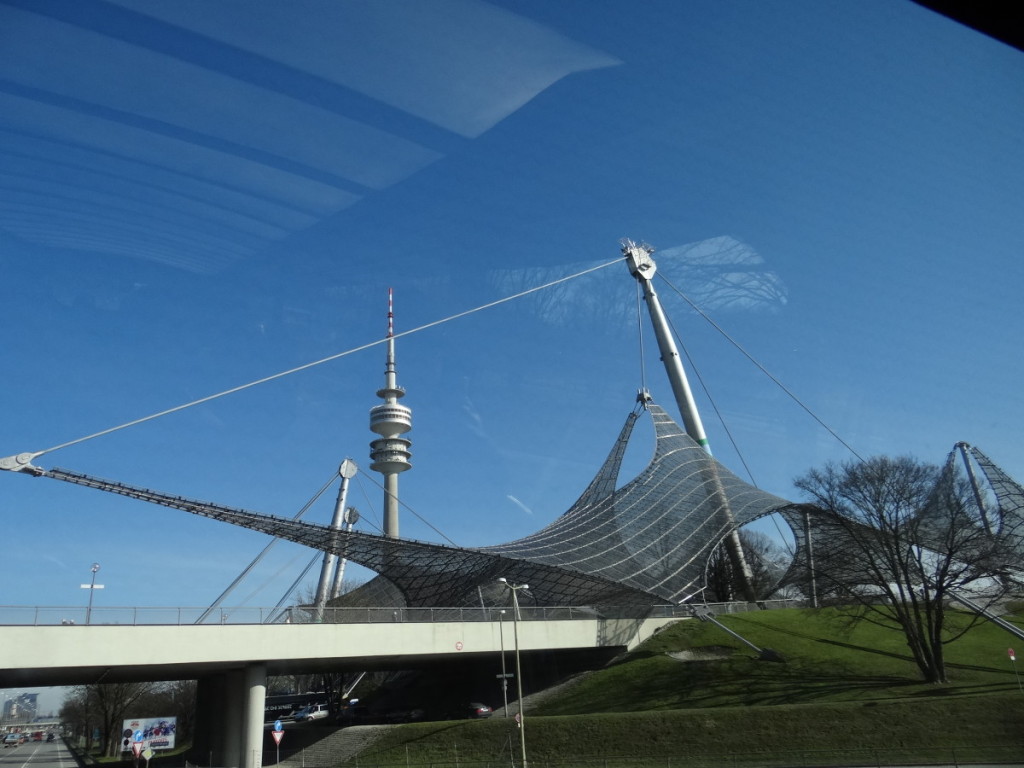 4. Visit The Olympic Centre
Don't miss the home of the 1972 Olympic Games.  The Olympic Centre also has the Olympic Tower you can go up that boast amazing views. The Olympiastadion München has a stadium and Olympiapark and is located in northern Munich just out of the city. It also includes the world-famous Olympic swimming pool too.
5. Lunch at one of Augustines Beer Houses
After a few hours of exploring, it is time for lunch at one of the Augustiner Beer Houses.  The Bavarian-style decor is exquisite, and of course, you need to try a beer.  I am not really a beer drinker, but I actually enjoyed the beer – however, the small size stein of beer was more than enough to quench my thirst.
You will either love or hate Bavarian food. With many foods adapted from the world war eras, picked foods, sausages, and comfort style food are served.  I was surprised by how much my son loved the cuisine here.
We loved that the regular clientele can lock away their personal beer stein here. It seemed to be the old men that had their butts almost glued to the bar stools.
Another reason to visit a beer hall is to also enjoy the German tradition and Bavarian hospitality that is exuded by the staff. They laughed and joked with my son, and he happily photographed them, which I thought was great for a then nine-year-old.
6. Look up as you wander through the Old City!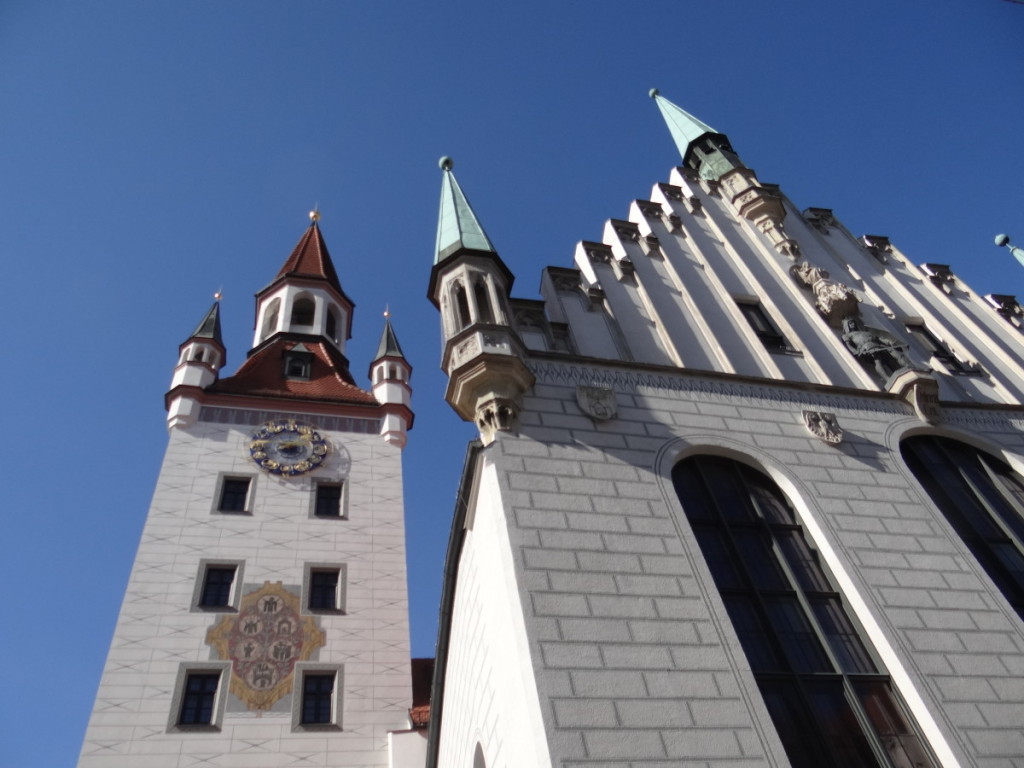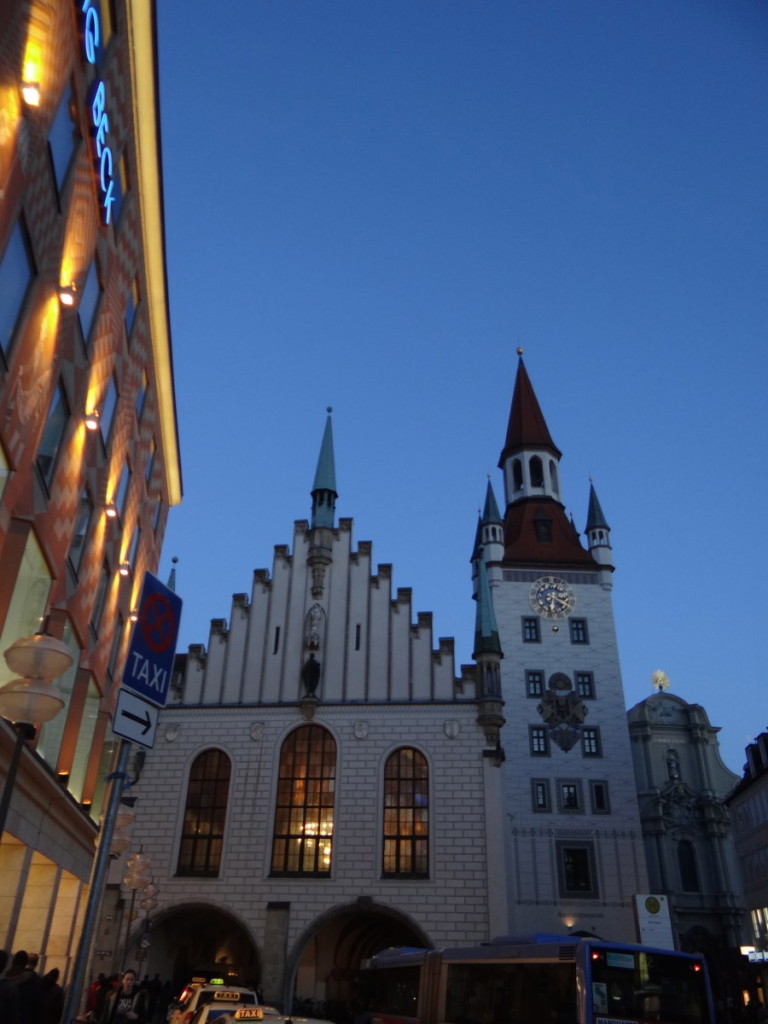 There is an extraordinary amount of stunning architecture and even some quirky art pieces in the Old City of Munich.
Don't just look out, but look up too!
Wear good comfortable shoes, and take lots of rest stops.
Climb the Tower of the St. Peters Church for a fabulous view over Munich city too.
7. Dine and Dance at Hofbräuhaus München
Never have we had such a laugh in a Beer hall as when we went to Hofbräuhaus München.  s the place was packed, we joined a table of German men.  Across the way was a lady who kept getting up and slapping her thighs in true Bavarian style, and marching around the room in a funny kind of dance.
Because we sat at a picnic style table with bench seats, it is almost impossible not to get to know new people who are dining or drinking around you.
Kids are welcome, but I'd personally suggest earlier in the day for lunch or early evening t avoid some of the happily intoxicated clientele.
Traditional Bavarian clothes, decor, and music add to the authentic experience of this world-famous location.  Don't miss it!
8. Nymphenburg Palace
Nymphenburg Palace means "Castle of the Nymph", is a Baroque palace resting on the outskirts of the city of central Munich.
You can spend hours exploring the massive gardens, and the interior and exterior of this architectural masterpiece.
Nymphenburg Palace is a former summer palace and residence, and a historic castle that was home to many rulers that reigned and governed this region over the past hundreds of years.
9. Schnitzel Wert
Do NOT leave Munich without visiting Schnitzel Wert.  This is a place for serious schnitzel lovers.
For the most incredible Schnitzel you have ever eaten, then we suggest you find this restaurant.
Not only was the service the friendliest we had in all of Munich, my son was in 'Schnitzel heaven' here.
And a happy son makes for a happy mother!
10. Neuschwanstein Castle
Hop in the car (or even rent one for the day) and take a day trip out of the city of Munich to mad King Ludwig II's castle.  He built this to shy away from the public, but instead, this drew attention to him, and no sooner had he died, than it was open to the public.
Does it look familiar?  Yes!   Because rumor has it that Walt Disney also built the Disney castle based on this architectural wonder now known as Neuschwanstein Castle.
Still Needing More Reasons To Visit Munich?
Transportation
Munich has amazing transportation for visitors.
We used the Hop-on – Hop-off Bus in Munich when we were there. We decided to go for just the 24-hour pass with the extended tour of the outer suburban area of Munich.
You can also purchase a public transport ticket.  We selected a three-day ticket (which is inclusive of up to five people on the same ticket I believe, so this is ideal for families.)
We loved using the trams – so regular, and very efficient.
Finding the Perfect Accommodation
Skyscanner.com makes planning your next family adventure less work and more fun.  We love them because we can choose and find the best rate and compare prices.  Look at this awesome and authentic hotel we stayed at.  Such a family feeling.  I met a couple that stays here every time they come from Australia!
Famous German Hospitality
As we said goodbye to one of the friendliest and most passionate hosts of a privately run business we have met (Sebastian at Hotel Laimer Hof), we were offered a lovely take away coffee and hot chocolate for our journey.
Munich knows how to welcome visitors from far and wide, and they are waiting to welcome you now.
Questions and Comments
When do you always plan your vacation?
Do you involve the whole family in it?
Share your story with us in the comments section below. Hearing from you will be more than amazing.