Here we are back in our home city of Adelaide, and with the Christmas School Holidays approaching I know many parents are looking for ways to get the kids outside and away from their gaming stations or TV and out into the fresh air and beautiful sunshine.
There are loads of ways as a family to have fun and so many free things to do, and here are just a few we'd like to suggest you try be it day or night.
With Christmastime here once again, we will also include some great festive suggestions as well, but the remainder of the list of Things to do in Adelaide is good all year around.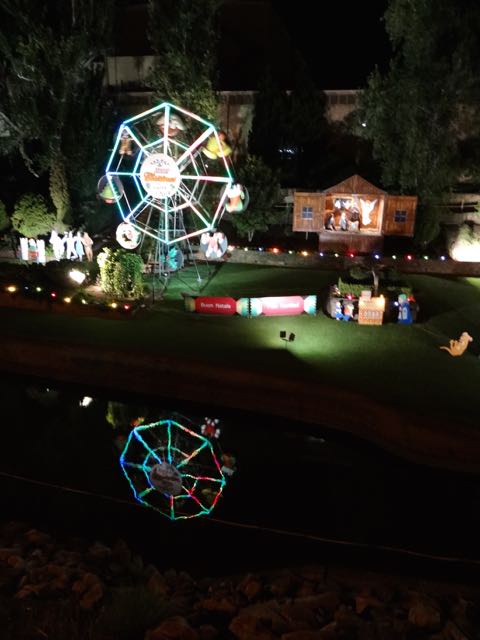 But before you hit the Top Ten list of Things for Free, why not consider some Christmas festivities like the Lobethal Lights; The Brewery Decorations along the River Torrens at Hindmarsh; driving or walking the suburban streets to view the locally decorated houses; or a trip to the city for the beautiful Adelaide City Christmas Tree in Victoria Square with the adjacent Town Hall lit up like a giant gift.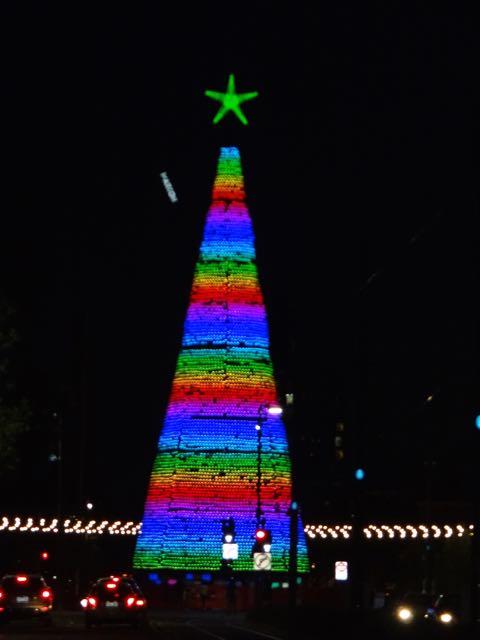 For Lobethal – pack the kids into the car at sunset and head to the German-inspired town about 30 – 45 minutes drive from the city.  Once you get there, hop out of the car and stroll the main street before settling back in and snaking your way up and down the hill back streets to enjoy the houses dripping in colored lights, figures bobbing and bopping to the music, and wonderful nativity displays lit in the front gardens of their homes.  And it doesn't cost a cent to enter.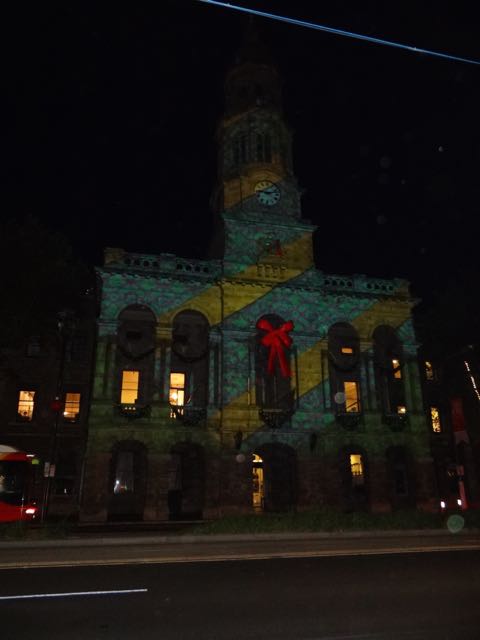 But now it is time for the all the other FREE fun.
We've put together a list of …
Top Ten Things To Do With Kids
For FREE
In Adelaide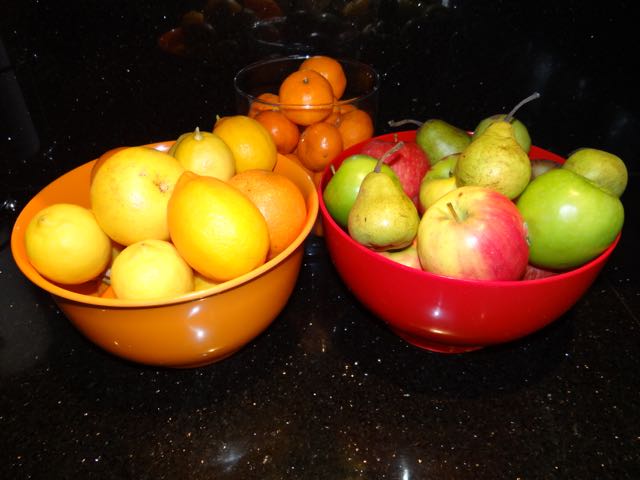 1. Adelaide Central Market
After my many visits to the Adelaide Central Market, I would simply refer to it as a 'foodies' paradise. Traders here will tell you that whatever you fail to see in the market probably does not exist in Adelaide. Fortunately, every food, fruit, and drink seem to be here. This is a place where kids would greatly appreciate world schooling. You really do not have to spend a cent if you did not plan for it and even the parking can be free if you stay for under an hour.  You really do not have to spend a cent if you did not plan for it and even the parking can be free if you stay for under an hour.
Plus many of the stalls will offer you a free tasting sample too.  The market is quite relaxed on weekdays but get crazily on weekends. So you might need to choose a day that is appropriate and convenient for you.
2. Adelaide Botanic Gardens
If you desire to spend a good part of your day in a serene environment, then the Adelaide Botanic Gardens is the best place to be in. Your kids will love the wide species of plant life from Australia and other parts of the world.
You might want to try visiting the garden during different seasons. At least you will know what happens to some of the plant species in summer and the changes they undergo in winter, spring and autumn.
One of my favorite plant species is the ones from Madagascar. I just love the way the bloom.
If your visit coincides with amazing events like The Food Festival, then the experience would be greater, and your kids would add a smile to their already smiley faces.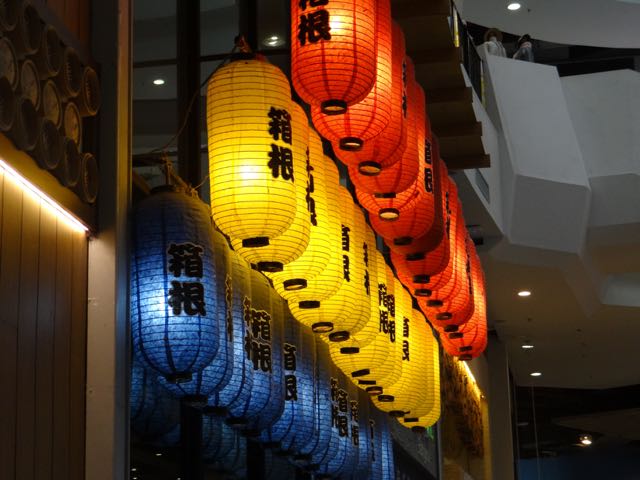 3. Chinatown
Yes, even Adelaide has a Chinatown!  I love the fact that Adelaide's Chinatown is small since it allows you to take a quick look inside, learn more about Asian food and if you are willing to spend, buy some of these Asian foods. They are unique and quite delicious
If you are on a tight budget, simply enjoy the grand entrance and take a few photos. It is nice that the town is just next to Central Market since this means that you get to visit two amazing places within a short time.
It is truly a double experience for you and your kids.  We love visiting here on a Friday night and the aromas from all the restaurants beckon us in to enjoy a scrumptious meal that won't break the budget.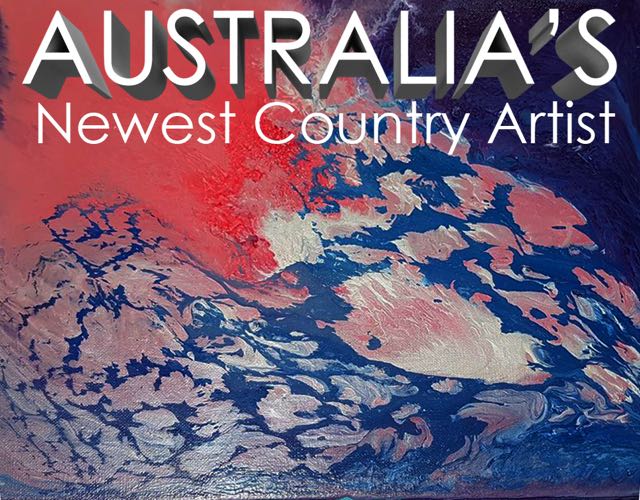 4. Art Gallery of South Australia
This is where creativity is redefined, and the mind is made to think harder. If you are artistic or just love the artwork, they will enjoy every step you make within this art gallery. I do like the fact that it is free, meaning that anyone can access it as many times as possible. The exhibitions are unique and can only be spotted in such a famous Australian Gallery. You and your kids have an opportunities to be creative and explore other fields of creativity.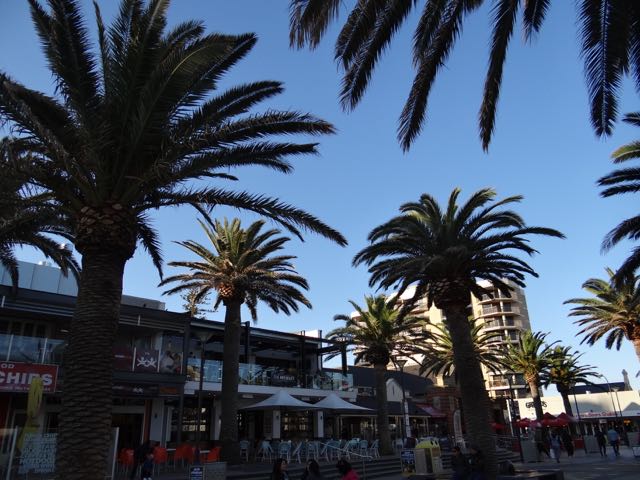 5. Glenelg Tram and Glenelg Foreshore
What an inexpensive way to travel to the beach. Along the way, you can see breathtaking sceneries that can only be spotted in Adelaide. One great thing about Glenelg Tram is that parts of Jetty Road are free. You also get to enjoy a free tram ride from the Southern Terrace to Adelaide's Entertainment Centre. As you would expect, it is very clean and is operated at convenient, timely intervals.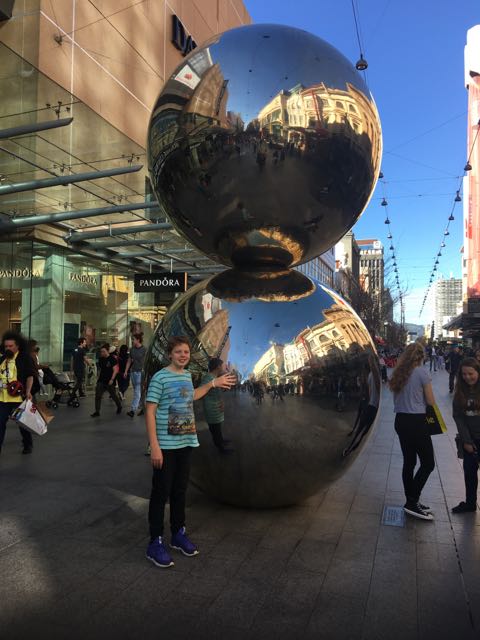 6. The Rundle Mall Pigs and Malls Balls
Adelaide is famous for Rundle Mall and 'The Mall's Balls'.  While on a walking tour, you are likely to come across these famous giant brass pigs. However, if you fail to bump into them, you might want to plan a trip to the site. It is a great place for taking funny pictures and sealing your memories of a great adventure in South Australia. It is just awesome and funny to see the pigs do what pigs do best. This would be perfect for animal lovers as well as those who don't love them. The creativity in making them and the fact that you can never see such creativity in any other part of the world is just amazing.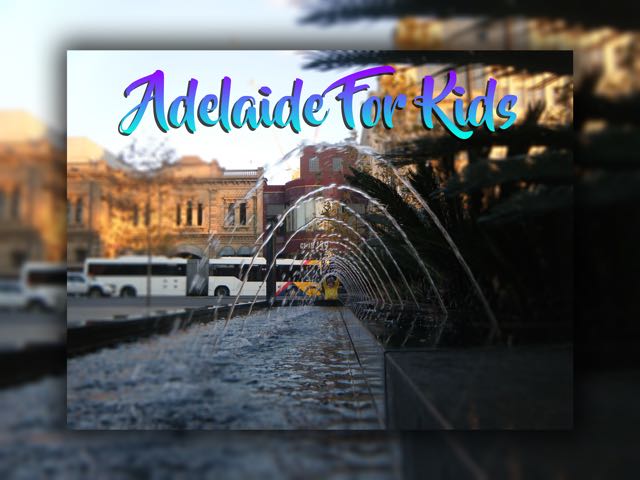 7. State Library of South Australia
There is a zero entry into this Library. For the times we have visited it, we have met students and professionals who visit to be educated on the history of Australia. This is actually the main resource center for every member of the public wishing to conduct a research on the history of South Australia. The records here are in consumable formats which include photographs, sound recordings, and prints. So don't expect to get bored.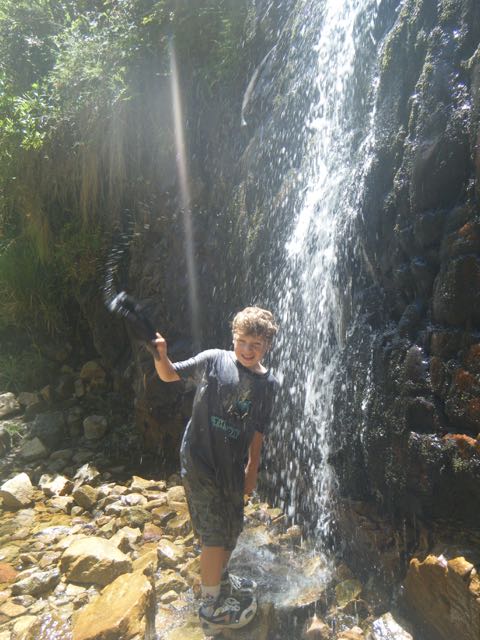 8. Waterfall Gully
We love Waterfall Gully and I have fond memories of my Mum taking us there as kids.  There is only one major waterfall, but also a series of smaller waterfalls as you walk along the trails. You will have to be careful not to trip into the water since the rocks are very slippery. As a parent, just make sure that your children concentrate more on their steps as they are wowed by the beauty of these waterfalls. It is advisable that you get here as early as you can since there is a very small car park that only accommodates a few cars. If you miss it, then you might have to park far away from the waterfalls, meaning that you will be forced to walk a long distance before you get there. There is a café where you and your family can have a drink and some hot scones after the hike. While I encourage people to hike up the Mt. Lofty, I would like to be cautious and warn you against going up with your kids. It is really not safe since there are parts that are very steep as you climb up. Maybe you can just do a tiny part of the climb. And I mean tiny. Just for the experience? And if you re into Waterfall's another great one is Morialta Falls – also located on the fringe of Adelaide suburbs.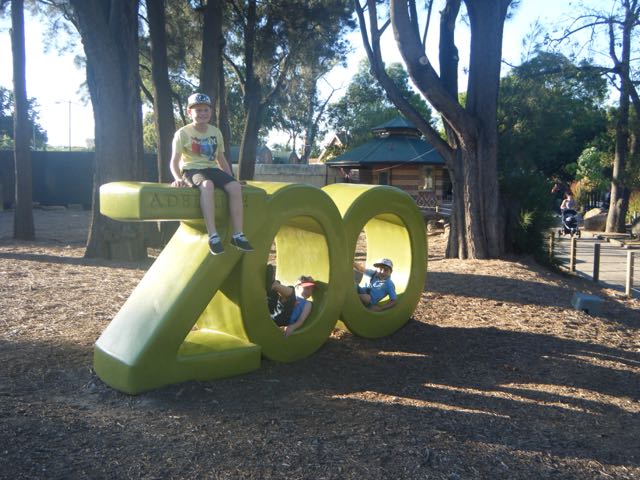 9. Walking Tours
If you know so much about Adelaide, then this is probably the best gift you can give to your children. Take them on a walking tour and show them some of the major historic structures and figures. Ensure that they are comfortable dressed in comfortable shoes if this walk is to be work every step made. You might need some sunglasses and a cap if the walk happens to be on a sunny day. I would advise you set goals and make the walk even more enjoyable by giving them challenges along the way or after the whole experience.
You will need to take a lunch or enjoy Adelaide's 'coffee culture' with a coffee break for the parents and a milkshake for the kids at some point during the walk. It is beyond any doubt that being a tour guide is less costly than hiring someone else to guide you back into the history of Australia.
If you stroll along the River Torrens you might want to fork out a few dollars and take a ride on the famous boat 'Popeye' to the Adelaide Zoo or have fun near the fountain with some paddle boats.
10. Adelaide Arcade
When my 12-year-old asked me about Adelaide Arcade I knew we had to go.  Children need to understand how it was, shopping in the olden days. Every time I access this arcade, so much run within my mind as I remember the many times my family shopped in such buildings during my early years of life. My son is always curious to ask me questions that me alone, and many other older members of the society can answer without referring to books of history. The arcade has vintage looking shops that satisfy the eyes even if you fail to buy anything.
Strolling around Adelaide city has been a favorite thing for us to do since Explorason was a small boy. It's nice to be back for a while and to have tripped into the city where we stop once more and take in the history, or just to stop at a favorite cafe for a drink – just like the good ol' days.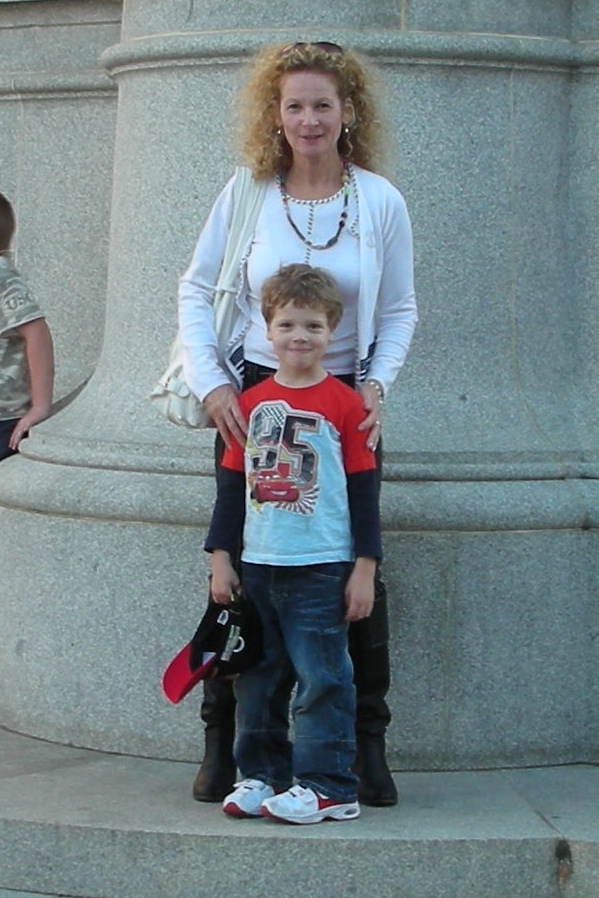 Bonus Tip
Head out to McLaren Vale – Read our McLaren Vale tips here and you can even visit a winery where you can feed the kangaroos for FREE too.
We hope you like our new series of articles we are publishing about Adelaide and we would love you to spend some quality time exploring this layback yet a fun-filled city.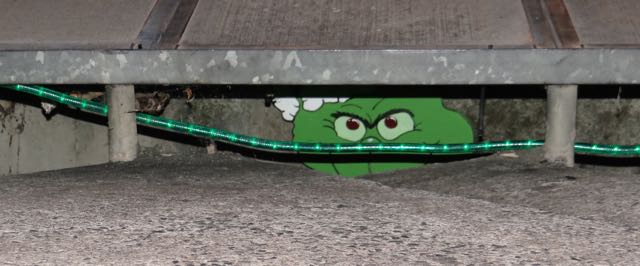 Questions and Comments
What are the fun things you do for free with your kids?
Do you involve your kids in the planning process
We would like to hear your thought. Please leave us a comment below.
Thinking of booking a vacation to Adelaide?