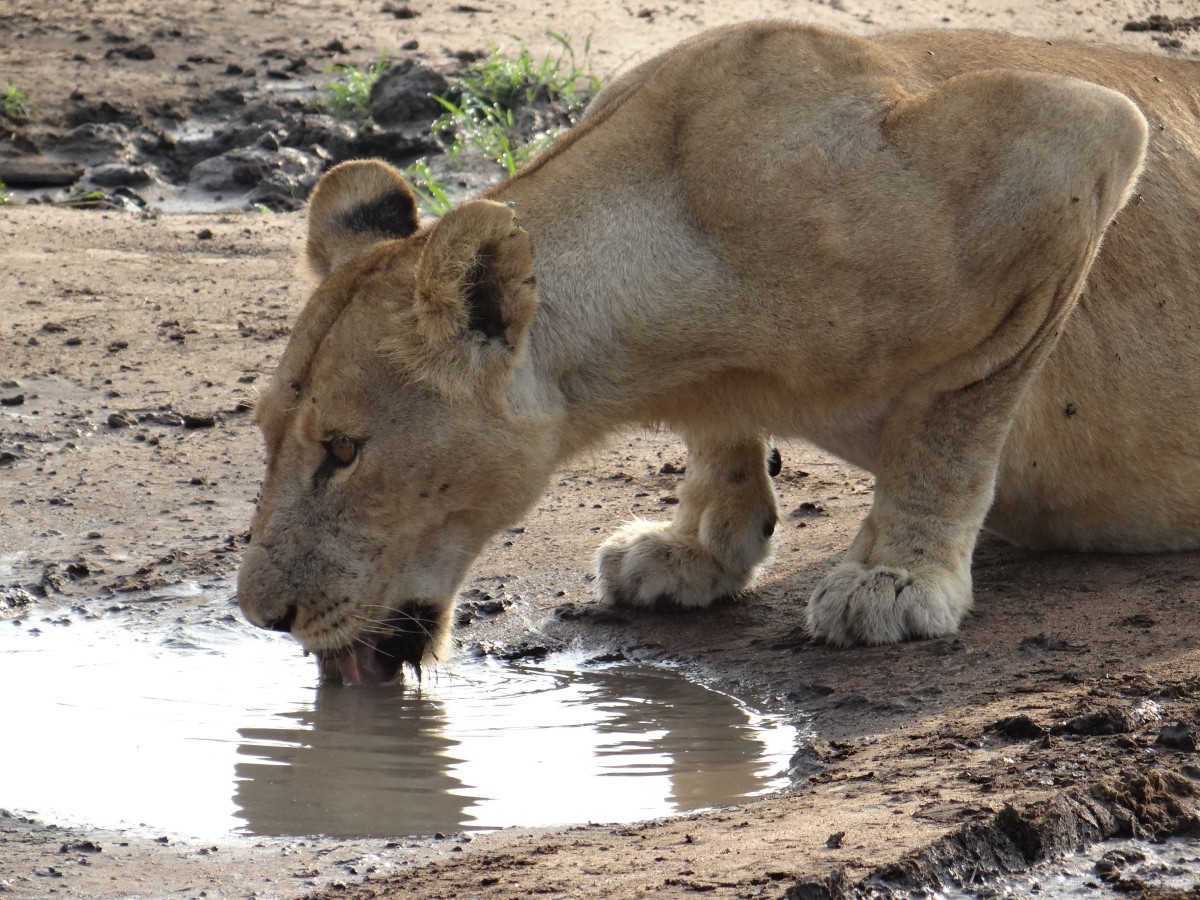 If you ever get a chance to go to Africa, do not miss out on Kenya.  And if you ever go to Kenya, chances are you will fly into Nairobi.
Nairobi is a bustling city and there is so much to see and do.
Many safaris start from here, and there are even safari's right on the doorstep for the busy tourist, traveler, or businessman.
We did just that very safari in 2015 and you can read about it here.
But our favorite event there was the Giraffe Centre. Here, I even had a giraffe kiss me!
But there is so much to see and do in Nairobi, and you need to select the right location, and to stay in the right hotel, so you feel relaxed and refreshed for all of your adventures and exploring.
So, it is important to select the right luxury property that meets your needs.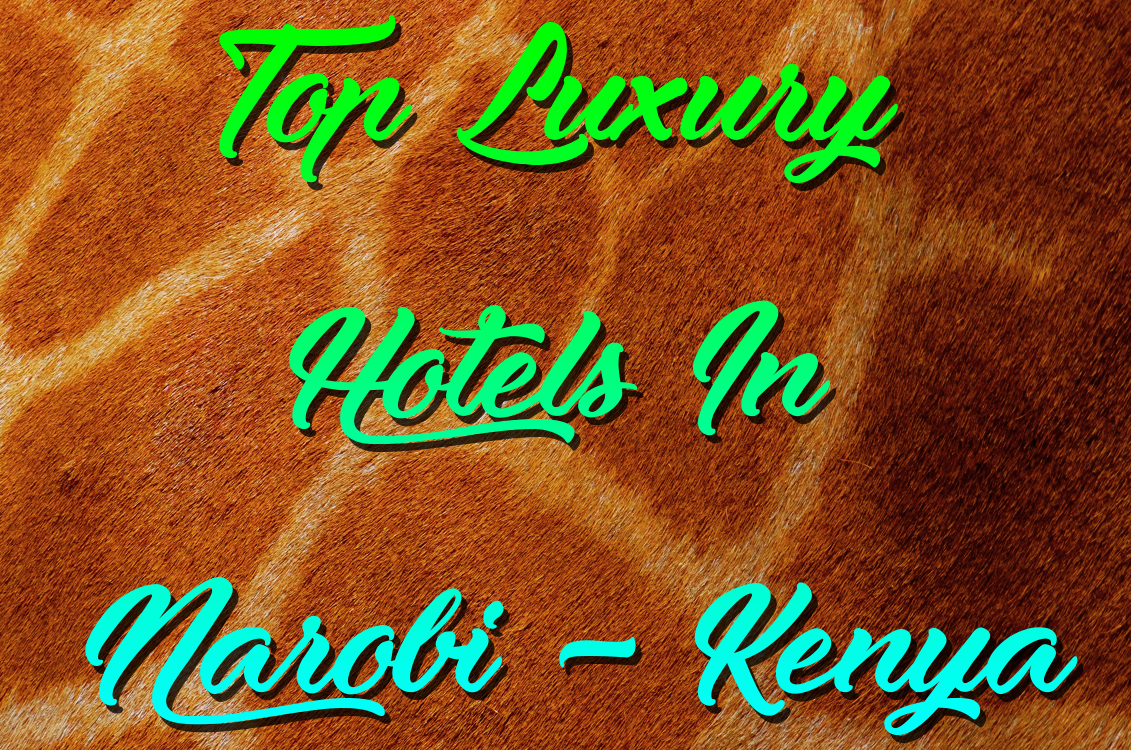 So here is our list of
We love Kempinski Hotels! In fact, we loved our recent stay in their Kempinski sister property in Istanbul Turkey when we were there with the World Tourism Forum as travel influencers.
The Villa Rosa Kempinski hotel has been highly ranked after the Barrack Obama, former US president, booked it when he visited the country.
The rooms are air-conditioned, have tea makers, bathrobes, and irons.
To ensure that you stay connected informed, there is a daily supply of newspaper, WiFi connectivity and access to premium TV channels, all at no extra cost.
There are also bathtubs and in the rooms for those who wish to enjoy their bathroom experiences.
The hotel has four restaurants that serve all sorts of cuisines to its guests. If you don't want to be in the restaurant, you can go to the poolside bar or coffee shop café and feel relaxed as you enjoy your drink.
Body fitness is something that is also taken seriously, and that is why the hotel has a health club and offers fitness classes to those who are interested.
There are yoga classes, spa treatment room and a sauna for those wishing to relax their minds as they prepare for the day or reflect on their planned activities.
Here is a link for more information about the Villa Rosa Kempinski.
The Dusit range of properties are also among our favorites and we love their property when we pass through Bangkok on our stopovers to and from Australia.
Most people who visit Africa understand that internet connectivity is an issue that continues to drag the continent.
Booking the DusitD2 hotel, however, assures you of free unlimited internet service provision, which means you will be able to keep in touch with your online friends and business partners while in the country.
The hotel is specifically ideal for those traveling with little children since it offers babysitting or childcare services to those who require them.   Parents can, therefore, relax their minds and worry less about where they will leave their children when they want to handle important assignments.
It is in proximity to Westgate Shopping Mall where guests can go and enjoy the best of what Kenya has to offer.
(Why not go shopping for some of Kenyan's special items – you can read about the right items to purchase here.)
Airport transport should not be an issue for you since the hotel provides it.
Here is a link for more information about the DusitD2.
The Sankara hotel has an excellent room service. It has a rooftop terrace where you can relax as you enjoy the serene environment while admiring the beauty of Kenya.
It has a business center for those who are on a business trip.
It also shows care for the concerns of those visiting as a family and offers services like in-room childcare and babysitting services. There are also free cribs for infants and extra beds that can be used by guests who visit as a family.
You can experience peace by visiting the hotel's health club or by going to any of the two restaurants within the hotel for a meal in a relaxed environment.
There is no need to worry about how you will get to the airport at the end of your stay since there is an airport shuttle that is always provided by the hotel for its guests.
Here is a link for more information about the Sankara Hotel.
The Fairmont The Norfolk hotel offers services for both families and solo travelers. It serves a wide range of delicious cuisines and amazing sports and wellness facilities.
Nature lovers can walk around the garden and experience the ambiance that only comes from the gentle rushing of wind through leaves and flowers.
Don't worry if you have hired a car since the hotel offers free parking space for its visitors.
There is also free WiFi for those who would like to access the internet at any time of the day or night.
You can enjoy Kenyan coffee or tea which is also served in a common area within the hotel.
Here is a link for more information about the Fairmont The Norfolk Hotel.
The Sarova Stanley is located within Nairobi's central business district. It might be perfect for those having errands within the city center or who would like to access different parts of the city from one central point.
Based on where this stunning property is located, the stress of having to hire or board a vehicle to town is relieved.
There is a private pool for families, spa and child care services, restaurants and a business center, all for use by guests.
Free premium TV channels and toiletries are also available in the rooms.
To add an icing to the cake, the hotel provides airport shuttles that pick and drop its guests to and from the airport.
Here is a link for more information about the Sarova Stanley.
'Intercon Hotel', as it is locally known, has 380 guest rooms, which means that you and your friends are likely never to miss a room when you travel to Kenya. However, this does not give you an excuse for making
However, this does not give you an excuse for making a late booking, especially during high seasons since the rooms might be fully packed.
It is surrounded by trees which give it a very serene environment.
The InterContinental Nairobi has a large pool that is both safe and clean for all its guests.
The interior deco within rooms and other spaces are perfect, making it look more fancy and welcoming.
There are provisions for both solo travelers and families with younger children, with a range of options to pick based on individual budget.
Here is a link for more information about the InterContinental Nairobi.
Whichever hotel you select, there are some great specials and extraordinary properties awaiting you in Nairobi – just click on the links above to find out.
Questions to our readers:
Have you stayed at any of these hotels? If so, can you give our readers any tips?
Are you planning a trip to Nairobi? If so, which one would you select and why?
Tell us in the comments below – we'd love to know.