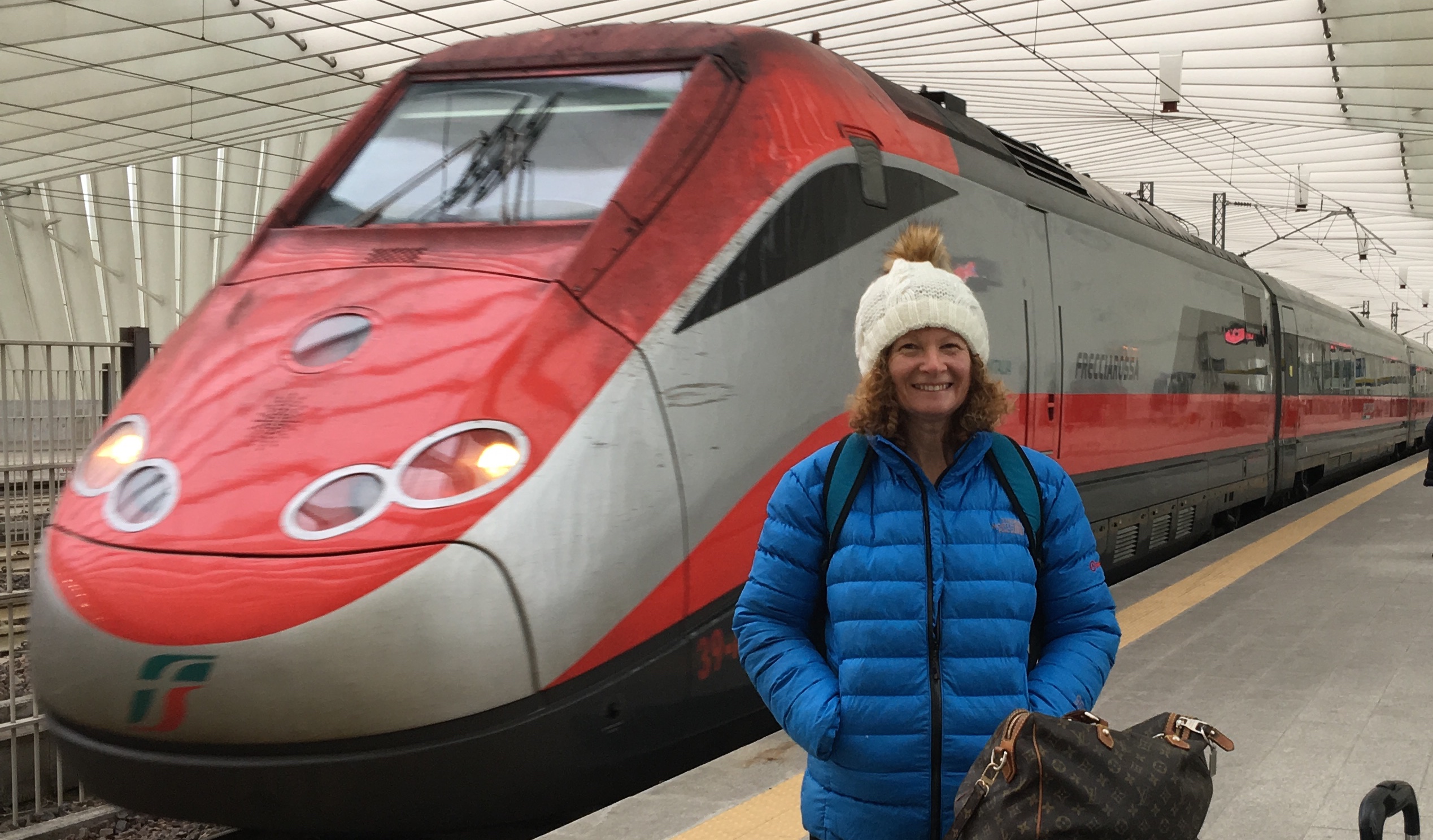 As our South Italy train slowly comes to a halt in the Naples Central Station, we can almost smell the aroma of pizza, mixed with the musty smell of old decaying buildings, as the worn and damaged cobblestone paths dipped and fell under our feet.  The air is filled with mystery as Napoli, as it is known in Italian,  is steeped in Mafia history. Family against family, and territorial gangs protecting their old town.  The men walked and talked, as the women stayed home in the kitchen, cooking up a storm.
Well, this is how we imagined it.  Realistically it was very different when we arrived.
It was a terribly wet and rainy day, and as we left the railway station pulling our Samsonite suitcases and Swiss Trolley Cases, we were accosted with what appeared to be dozens of East Indian and African touts.  Cigarette lighters, umbrellas, selfie sticks, knock-off designer handbags and wallets were thrust in our faces as I tried to manoeuvre the over paved cobblestone road. These roads were filled with holes, and these holes were filled with gravel and water.  Some were so deep that as we hit them, I feared the wheels would snap off!  We only had two blocks straight up the street to walk, but in the end, the pavement was in such disarray, we opted for rolling them on the bitumen road, and weaving past cars as they sped by splashing us.
It was all I could do to push and shove the heavy cases, and no way was I going to allow anyone to help and then carry one away.
Where We Stayed
We arrived at La Dimora di Garibaldi and there is a huge wooden gate door that instantly made us feel safe.  A quirky elevator requiring 10 cents managed JUST to fit in our bags and we piled in and hope we had the right floor.
Upstairs a lovely lady who spoke some English showed us the hotel-apartment room, and we settled into dry everything off.  Now the room was looking like a 'Chinese Laundry' (as my father used to say.)
Nearby seems to be a plethora of Indian and Middle-Eastern eateries, so we headed down (we saved the ten cents that the elevator cost, and took the stairs).
I ordered a terrific Indian Curry, and Explorason had a Chicken Fillet Burger.
A quick trip to the next block for a mini-mart and I was armed with nibbles, wine, milk, and snacks to last up the rest of the day.  We needed to dry off and thaw out – and as we were heading out that next night to meet some 'Food and Travel Blogger' friends from 2 Food Trippers who had been staying for a few weeks in Naples, we were going to wait and rely on their expertise as far as Pizza eating.
Tucked in our cozy room we looked out across Garibaldi Square as the wild weather folded and twisted cheap umbrellas in all directions, and I watched as folks discarded them in the gutter and ran for shelter.
Breakfast And The Best Cappuccino
Next day we dined at the café downstairs on the corner with our Breakfast voucher.  There was one table inside (many outside), and we patiently waited for it and then ordered a cappuccino, hot chocolate and some Italian pastries.  It was an adrenalin rush of sugar as the croissant oozed chocolate from the centre into Explorason's mouth and over his face.  Washed down with a hot chocolate that was more like a cup of melted Nutella. Italians take their chocolate seriously – I think you could stand a spoon up in it.
Train To Pompeii
Venturing back to the railway station, we headed downstairs to the privately owned very run-down trains (covered in graffiti, plastic seats, and OLD).  With a bit of commotion, we managed (along with other equally lost tourists) to catch the Sorrento train which passes by the ruins of Pompeii.
Worldschooling Pompeii
For about 4 hours we enjoyed wandering around the ancient city of Pompeii – kids are free to enter, and there is a much helpful staff, so we spent quite a bit of time talking with them and learning new fun facts each time Explorason thought of a new question.
We were enthralled with the 'small people' of Pompeii (average height is 1 meter, 50 cm) and with these are casts (often with bones and teeth inside) of the poor souls that perished as Mt Vesuvius erupted 2000 years ago. As the ash spewed out it fell in an instant and destroyed the entire town, burying them alive in burning ash.
I finally understood the drainage systems and rocky roads. As a plumber's daughter the sewers fascinated me. Today was an amazing worldschooling day. We were able to put water on the mosaic tiles to see the magnificent patterns. We wandered into arenas, brothels, houses and theatres, and also learned about their altars for false gods.
We returned back to La Dimora di Garibaldi once more and dined yet again for a very late lunch from a local middle eastern food seller.
Wandering the streets past block after block of old crumbling buildings as night came, we received several wrong sets of directions trying to find our friend's apartment. We later learn that individuals own their apartment, so inside an old exterior, lovely interiors are possible, but most owners refuse the external upkeep.
Napoli Pizza
Pizza that night was at Michele's – possibly the oldest pizza joint in Napoli which serves just 2 types of vegetarian pizza.  Love it or hate it, Napoli pizza has a sloppy rich tomato sauce, and the tomatoes are grown locally in the volcanic soil, so legend has it that this gives the pizza that unique taste.
We tried pizza again the next night at a place called Cocco's and found it so moist you could hang it in the air as the topping ran off.  We tried to order 'half and half' topping to share a pizza, but somehow we manage to receive two pizzas with a cut in half. We also received an account of 2 Euro because we sat at a table.
I think I waddled out of Cocco's groaning, I was so full. The bill for the food was more than double what we expected to pay when we first ordered.
Both Explorason and I believe pizza in the north of Italy (Reggio Emilio) is way better, but that is just us.
Heading South On The Train
After a day of great shopping, we ventured further south on the train the next day.  We used our Eurail and this was only a six Euro booking fee to go all the way to Sicily.
A Train On A Ship
The unique thing with this slow ride is that the train goes ON the boat.  You can get off and wander around. We took turns going to the bathroom, and managed to go in circles looking for each other until one of the train staff helped us find each other! (Mother panic).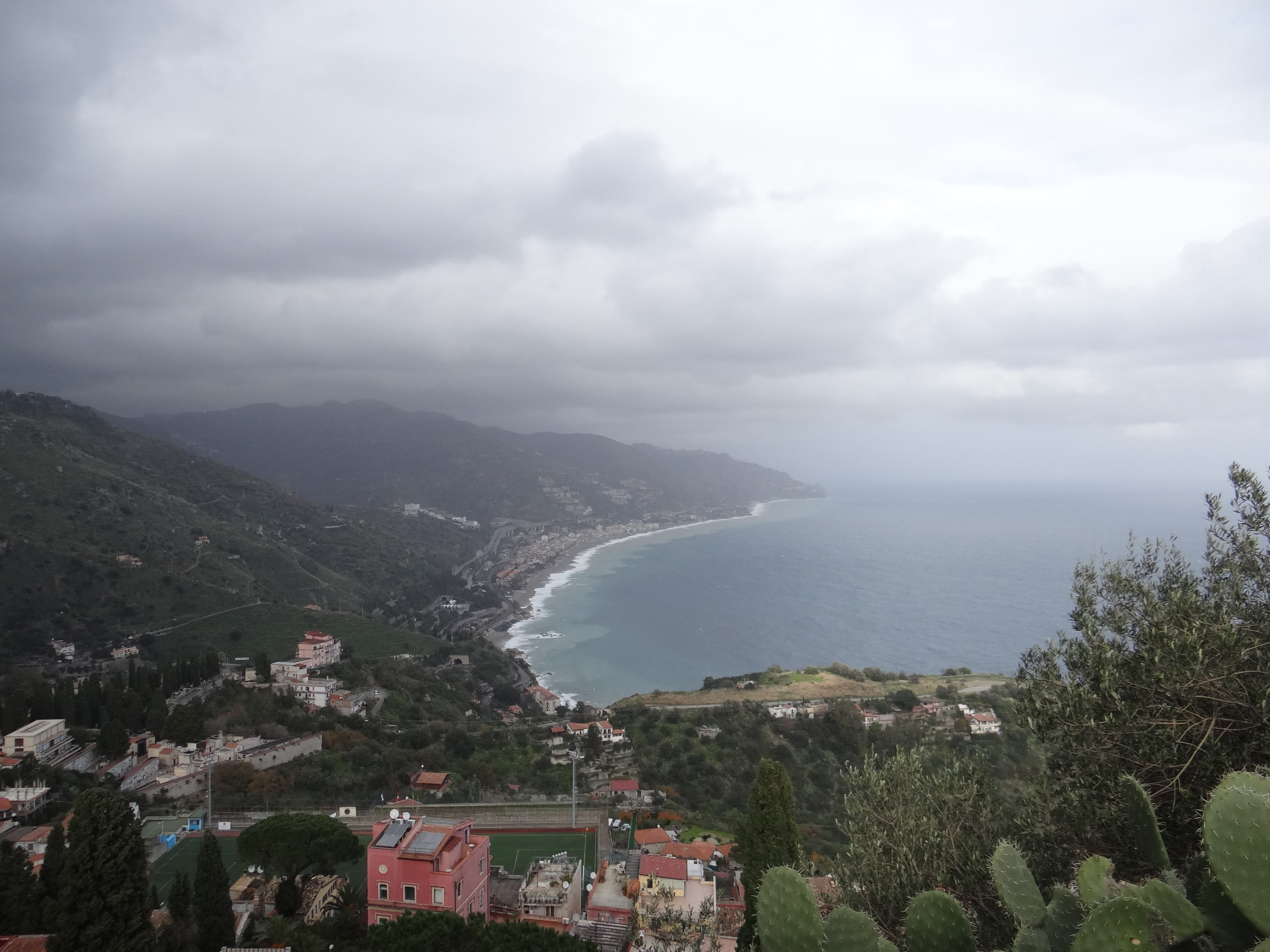 Arriving in Taormina
This train isn't fast, but the tracks occupy prime real estate right along the coastline.  We arrive at Taormina, Sicily to find only two taxis and four lots of people waiting. We end up agreeing to share a cab with another couple and we are dropped off last as we wind way up the hill and snake our way through town in the one ways streets.  I'm in love.  What an adorable town!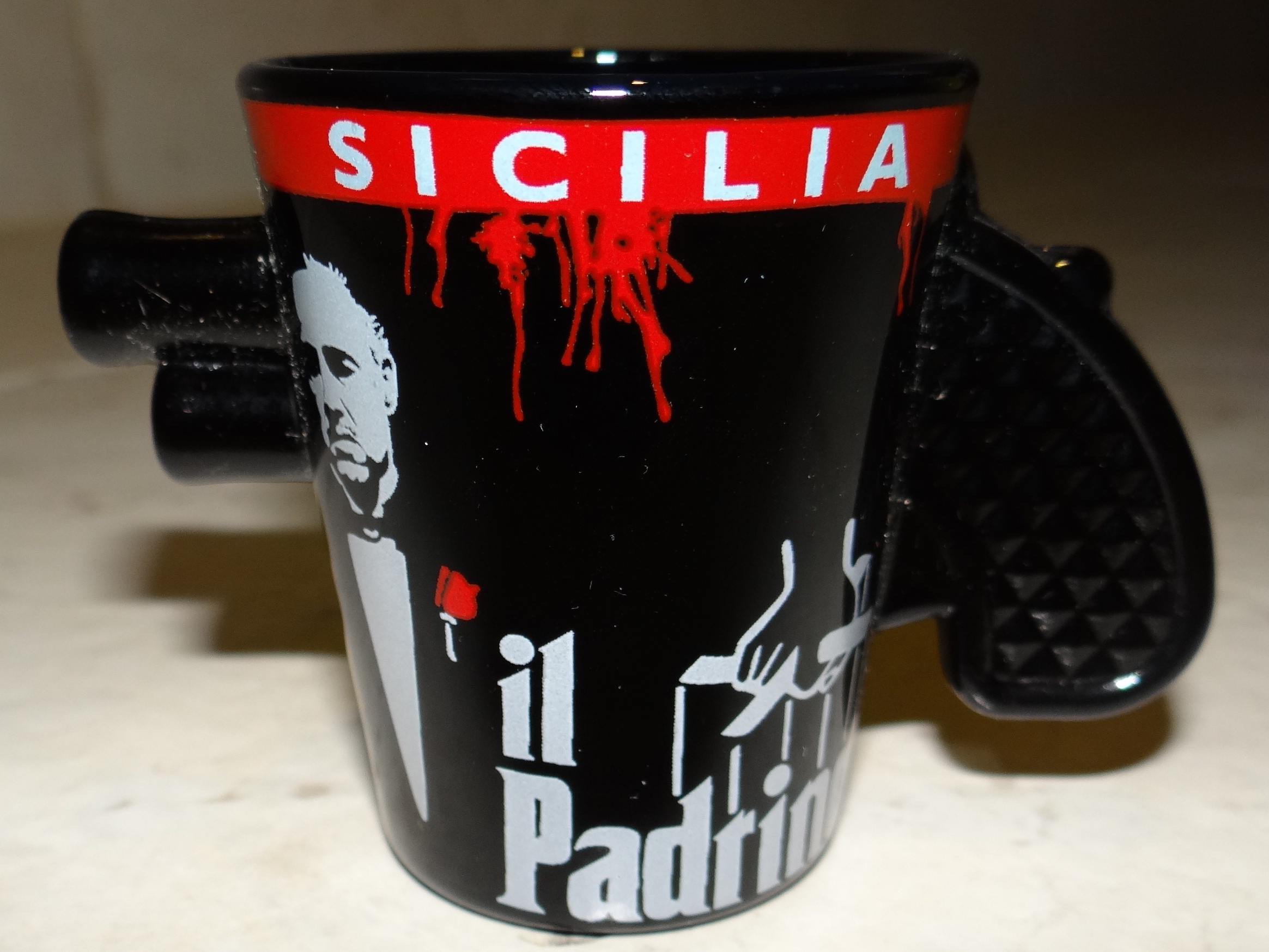 Standing Up For Our Rights