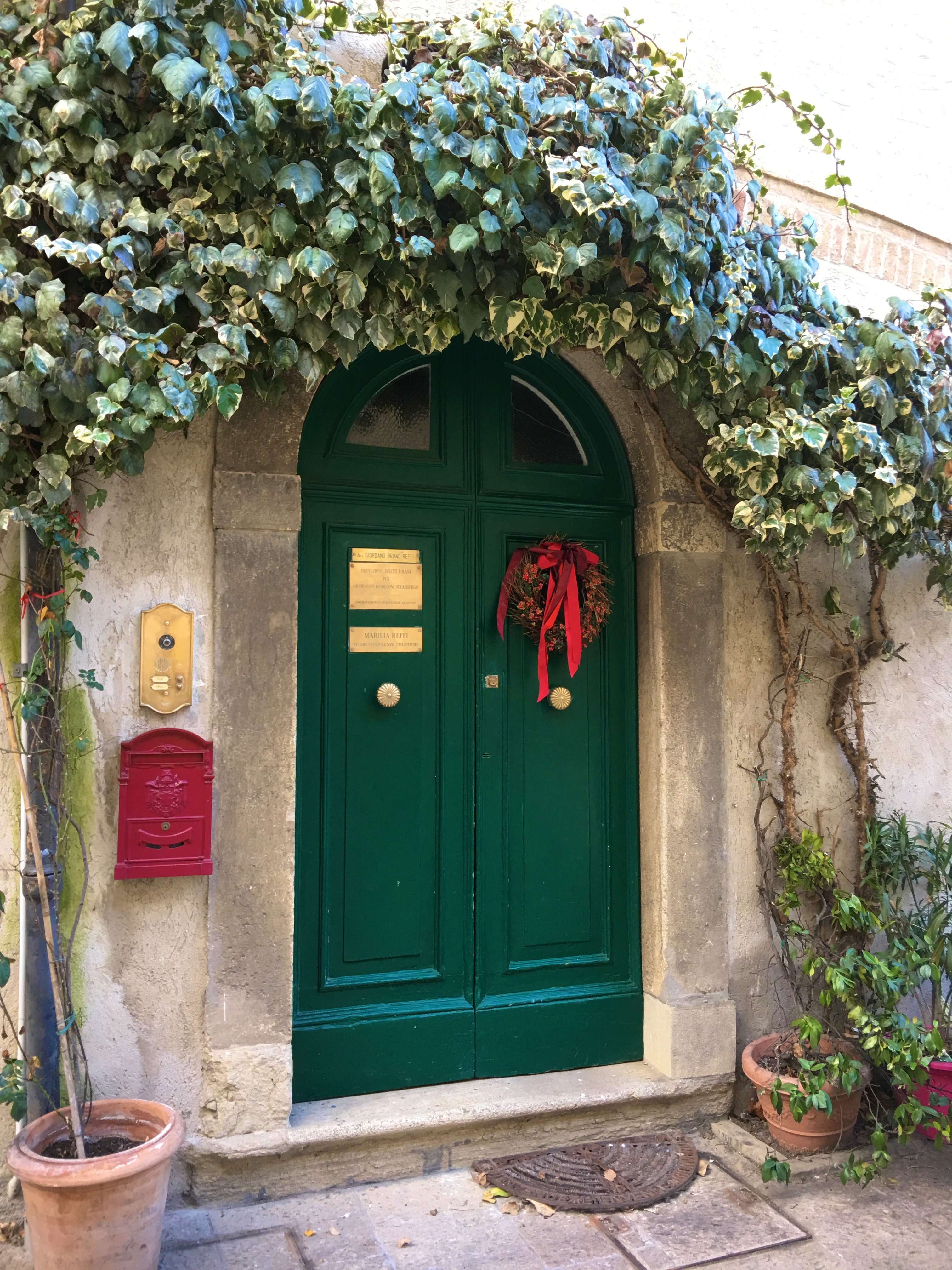 I have a fascination with doors.
Ornate doors; colored doors; door knockers; door trims; doors that fold; doors that seemingly 'disappear'; invisible doors; and door handles – all these and more are a few of the things that often make me stop as I walk the street in admiration and stare at DOORS.
There are so many unique and unusual doors.
Pinterest Boards About Doors Of The World
Recently I was asked to join a Pinterest Board, specifically for pinning photos of interesting doors that we find as we travel the world.
And this got me thinking …
… Maybe I should write about doors?
Collecting And Storing Treasures
Right now we don't own a home, we simply travel, but we often tuck away in our memory bank the amazing ideas from the places we visit, and the interesting things we see
We ship boxes of homewares we collect around the world, back to Australia because we have a vision for a beautiful home.
And the more we see as we travel the world, the more we can visualize the kind of home we want, both externally and internally.
Exterior Doors
Exterior doors usually are the most ornate, but equally, we have seen some really interesting interior doors too.
Folding and Sliding Doors
Then there are sliding doors that can retract to within a wall cavity.
Or folding doors that can be a bi-fold or concertina fold. These are a great idea for an area where limited space is, and ideal to use to separate a room area, or even open out onto a patio.
Folding doors can also completely transform a room into an open living area, or open up out onto a patio area like our recent hotel in Napoli, giving us a stunning view of the old city of Naples.
Internal Doors
But not all doors should be a feature. Some doors need to be discrete. By placing a mirror on the front of the door, it can often be completely concealed, also making a room seem larger.
Keep It Neat
Interestingly, as a collector of treasures from around the world, you might think I'd like to eventually have all these items out on display, but I am actually a neat-freak. I usually only display a few items grouped together.
It is important to me that our home décor is 'easy on the eye' and this means we like to put away most of our possessions out of view from our visitors, and just to display choice pieces.
We usually like our home to be tidy, so it is also important that the doors can shield and protect things not only from visitors but also from passers-by who might glance in a window at our valuables and also, to protect from sun damage, dust, and grime etc.
Hide It Away
And a tidy home with things put away behind closed doors is also much easier to keep clean and organized and to relax in without the feeling of clutter, mess, and disorganization.
So as you look around if your home is cluttered and messy, maybe it is time to install a few more shelves; storage space; and doors – where you can tuck away your precious possessions, and keep your home neat and tidy.
Visualisation
Close your eyes and imagine your home renovated with lovely doors. Visualise the colour, the style and how much more spacious your living areas would be. How would it look? What would you choose for those doors? What colour is the room?
For me personally I like a light and airy room so glass folding doors to the exterior are my favourite, and with my decorating taste to be old and bright.
What about you?
About us:  Exploramum and Explorason are in their 5th year of world travel and are about to explore their 70th country.
If you enjoyed this article or found it useful – please consider sharing it.
This is a Sponsored Post
and the wording in this article is our own