Sponsored Post
It's true that when you first begin nomadic travels as a family, you are bound to over pack. As the days, weeks, months (and sometimes years) go by…you more seriously evaluate how often you use each item in your pack, and how essential it is.
Is it worth hauling?  Is it worth packing and repacking?
Our travel needs often change based on our form of travel (car travel vs airplanes), whether we are going to a warm or cold climate, or whether we will have access to inexpensive services (like laundry, food stalls, etc).
However, over the years there are a few "luxury" items that we've determined are a must in our packing list, no matter where we are headed.
Have you ever considered packing any of these?
Packing Cubes
If you're not traveling with packing cubes, you need to be. It took us years to finally try them…and now we can't imagine surviving without them!
Since we have a family of 6 (yes, we travel with 4 kids) each person has their own color-coded packing cube.
We bought plain black cubes and color-coded with a ribbon on the handles so that we can switch them around as the kids grow and our needs change.
Everyone is limited to a certain number of large/medium/small cubes and if they can't fit their necessities in what they're allotted—they can't pack it.
We like Eagle Creek Packing Cubes, but every traveler seems to have their favorite brand. They're all winners!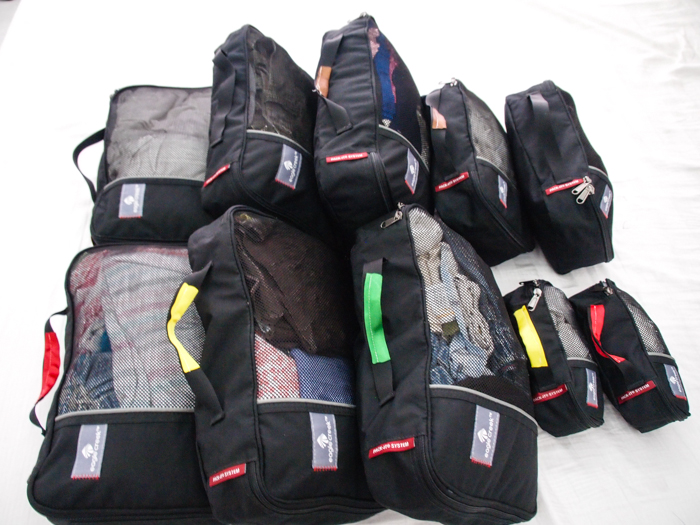 A set of plastic cups/plates/bowls/silverware
We know this is an odd one, but eating out with kids in a foreign country (or any more for that matter) isn't always fun.
If we're hotel-hopping we usually don't have access to any dish-ware.
We're not fans of eating out every meal, and sometimes we just want to be able to walk to the corner store and buy a loaf of bread and Nutella to calm some grumbling tummies.
Or sometimes we get takeout (or leftovers) and want a way to share the food more easily without hovering over a single takeout dish.
Our dollar store dish-ware has served us faithfully over many years!
A small baggie of powder clothes detergent
We often pick this up along our travels but have found it super convenient to always have a small stash with us. We never know when a kid is going to work through their whole wardrobe in a day (stomach flu), or perhaps we're moving too fast to wait for a busy Laundromat to finish our clothes.
It's not unusual to find us hand-washing clothes in a hotel room or rental house when we don't have any better options—and it has saved us more times than we can count.
A wifi antenna
We use this to boost our signal strength to a nearby wifi connection. We've found ourselves in hotels that didn't offer internet (or it wasn't working), but low and behold, we could point our wifi antenna out the window and catch a free connection from a neighboring (more expensive) hotel!
More frequently we've found ourselves inconveniently booked in a room that is the furthest possible distance from the hotel router (more times than we can count).
We work as we travel, and sitting in hotel lobbies into the wee hours of the night is far from appealing. Instead, we plop this little bugger into the hallway and it helps us receive a strong enough signal from that lobby router, so we can continue to work through the night while the kiddos sleep away next to us.
Google "wifi antenna" and do your homework to make sure it is what you think it is!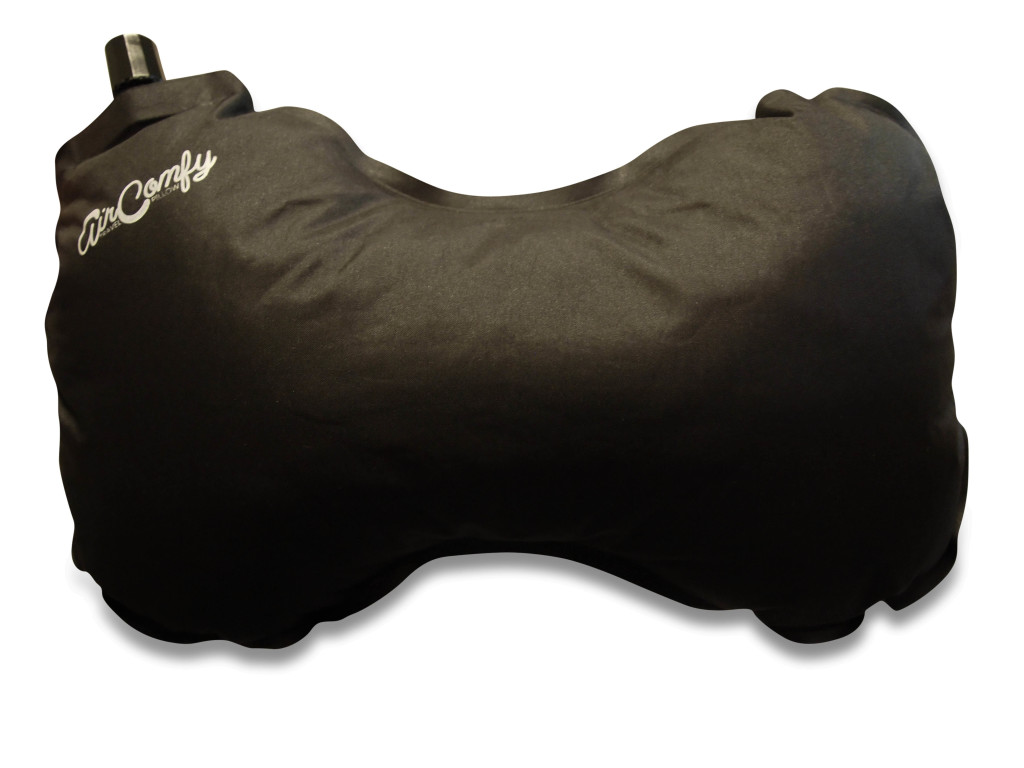 A Travel pillow
A good travel pillow is worth its weight in gold.
For us, that means lightweight, inflatable (without feeling like an "inflatable"), easy to compact, and multipurpose. Some nomadic travelers developed the AirComfy Travel Pillow, which has been our favorite pick.
We always travel with two! It's a butterfly-shaped neck pillow that supports your head upright, allowing you to nap without your head tilting or flopping all over.
It's also great as a back pillow—so it's not uncommon for one of us to hog both pillows at a time. We like that it has a strap to secure it to a headrest (awesome on long road trips or airplane travel), and it compacts into a small packsack with a carabiner clip—so we can clip it right onto our luggage.
The AirComfy Travel Pillow is available on Amazon US and you can get 40% off this week only
….by using coupon code: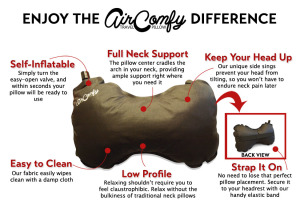 Packing is an art, and it can take years to find the 'right' combination!
Many things can be purchased at your destination, so don't fret about the toiletries that are common everywhere. Also, don't be afraid to give away items you're not using often, ship things home, or even send it home with visiting friends/family (you won't see it for years—and you'll again wonder why you bothered to keep it)!
Every inch and ounce counts—so try being brutal with your decisions and ensure that you only pack the "luxury" items that make your life easier!
About the writer ….
Alisa is a travel blogger at http://livingoutsideofthebox.com/  where she shares the adventures of her family of 6 as they traverse wherever they darn well, please.
Alisa is passionate about experiencing new things, absorbing the natural beauty around her, and she loves meeting new people.
She is also admittedly veggie-obsessed and has a particular fondness of redheads (of which her family has their fair share).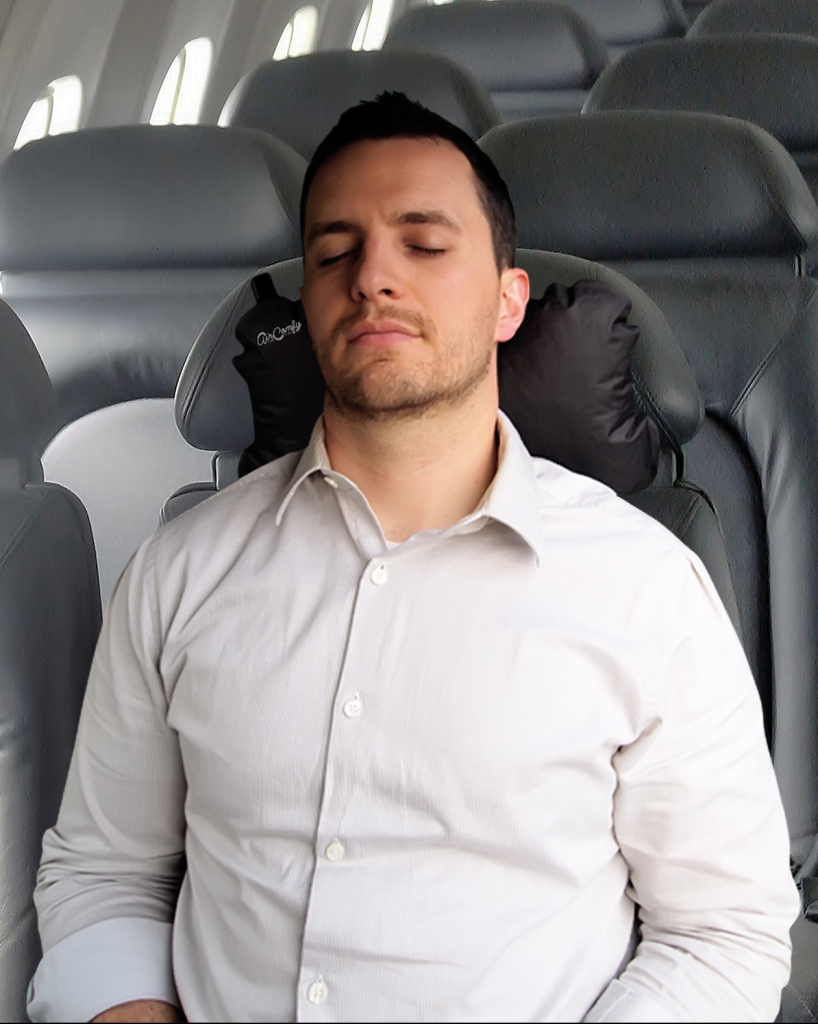 Questions and Comments
Are you a family that travels long term?
How was your first nomadic packing experience?
Do you often find yourself forgetting to pack stuff or overpacking?
Do share your comments with us below.
This is a Sponsored Post. Images are supplied by the Sponsor who holds all legal liability for their use.