The secret to successful packing
We are excited !! Our Eagle Creek packing cubes have arrived. If you have not used Packing Cubes in the past, well let me tell you, they are an organized traveler's secret.
Eagle Creek Packing Cubes
We've been traveling the world for two years now, and life is pretty amazing. We travel on a budget, but I actually don't travel as lightly as I'd like to, as we have to carry items that will last for four seasons.
Each time we change continents, we find that we have to get our luggage back down to the allowable 23 kg each. But it takes a lot of organization, and often giving away clothes we are done using.
But we still find that we have a lot to travel with, and therefore organization is the key. So when we pack, I always use packing cubes. There are several brands out there. Eagle Creek has a range to suit most travelers.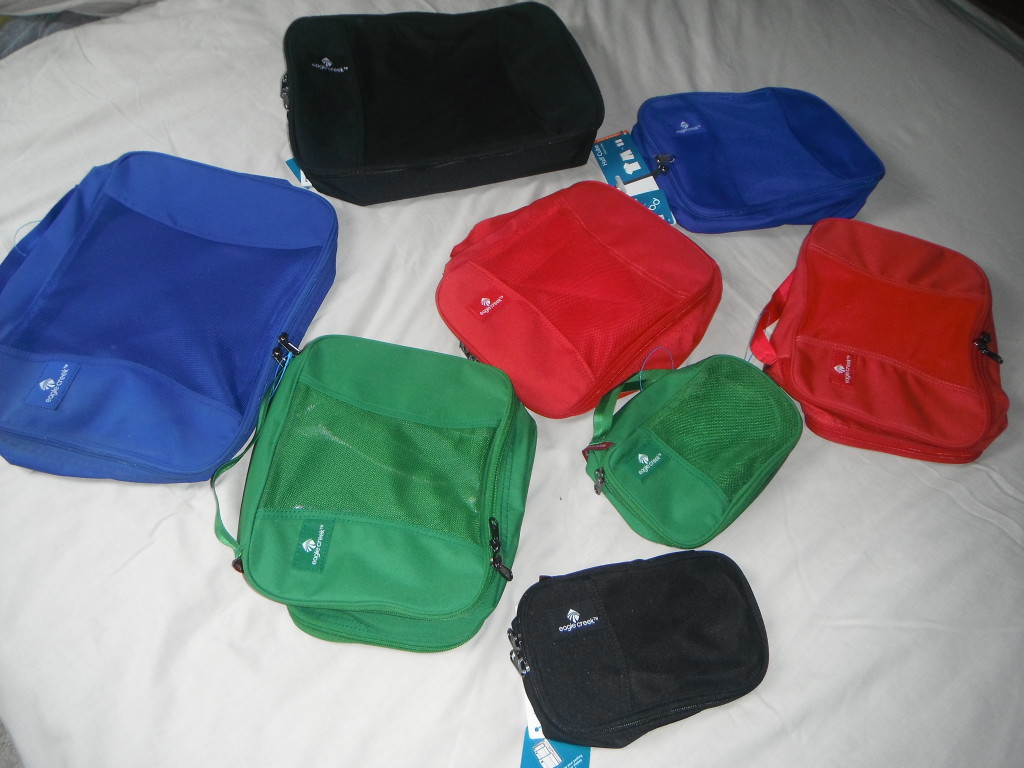 Keep in mind your needs when selecting the right size and type to purchase from Eagle Creek.
There are easy wipe interiors on some of these packing cubes, and you can even get meshy fronts so your clothes can 'breathe'. Some even have 2 sides.
The range of colors is ideal if you have a family or a couple that wants to identify their clothes and items individually.
There is a huge selection of sizes, so we keep trousers and shorts together in one bag, and tops in another, etc.
They are also great for carrying your computer accessories, home-schooling needs, underwear, lingerie, and toiletries.
The soft fabric allows your packing cubes to fit into the required space, among your luggage.
They are also incredibly durable and long-lasting. After 29 countries, and living out of a suitcase for two years, I am an advocate of packing cubes, and we are excited to have some new packing cubes thanks to Eagle Creek.
Now Explorason is going to be in charge of the packing system – and he can't wait !!!
Website: Eagle Creek
Questions and Comments
Are you a family that travels permanently?
Do you have a packing trick?
How do you ensure you have carried all the necessary luggage?
Have you visited the Eagle Creek website?
Did you find the article to be useful?
Do share your comments with us below.