Free Italy Accommodation with House sitting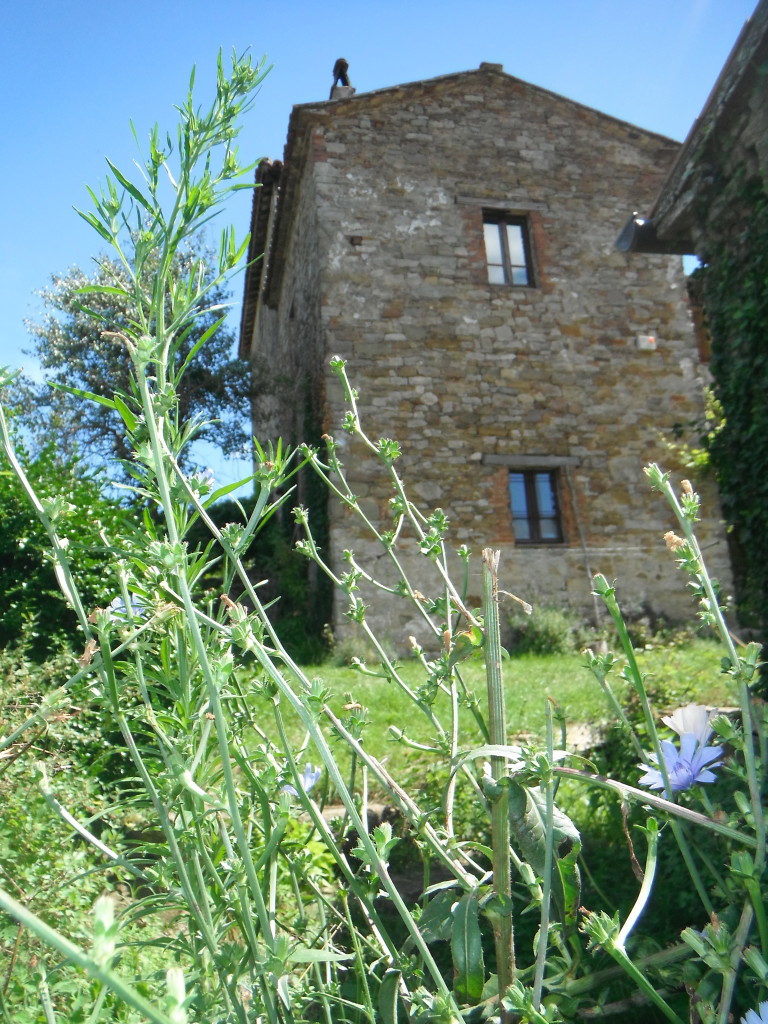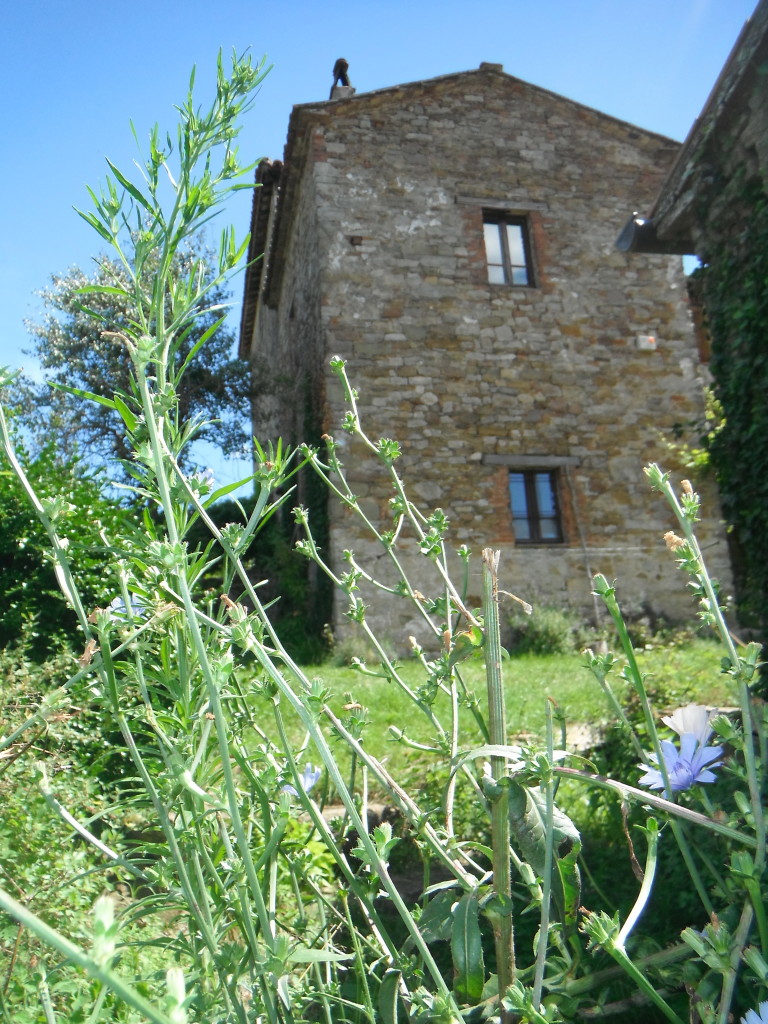 Please vote for me as we would love to win this blog competition and it just takes 1 minute to add your email address and then confirm. Click Here.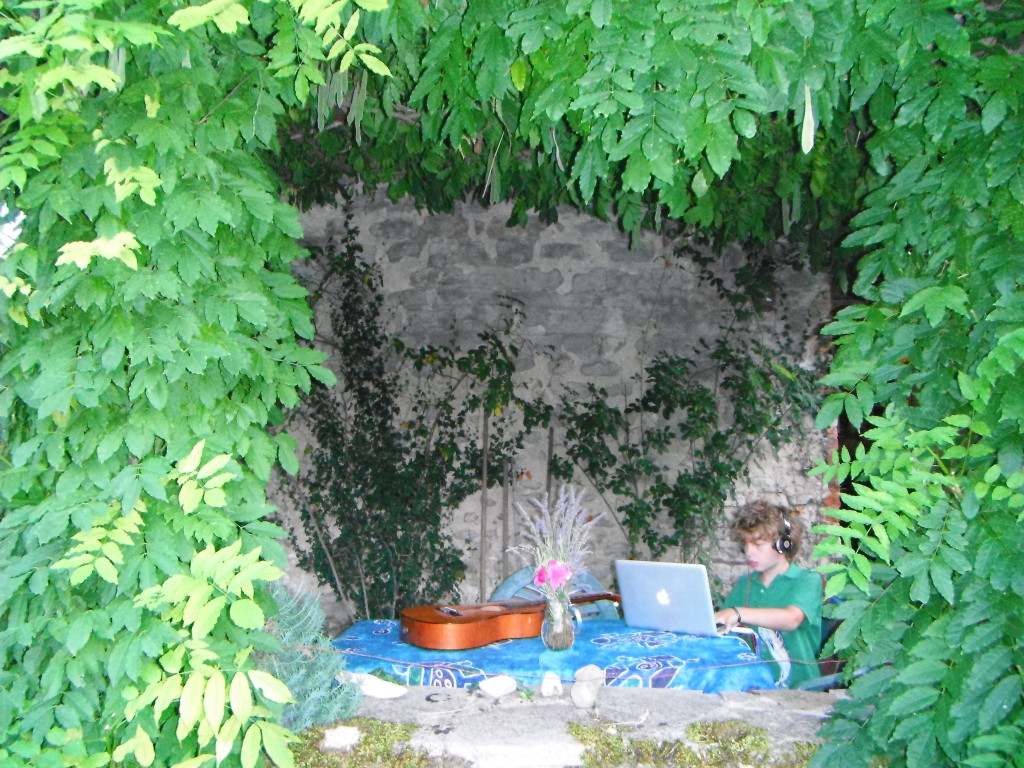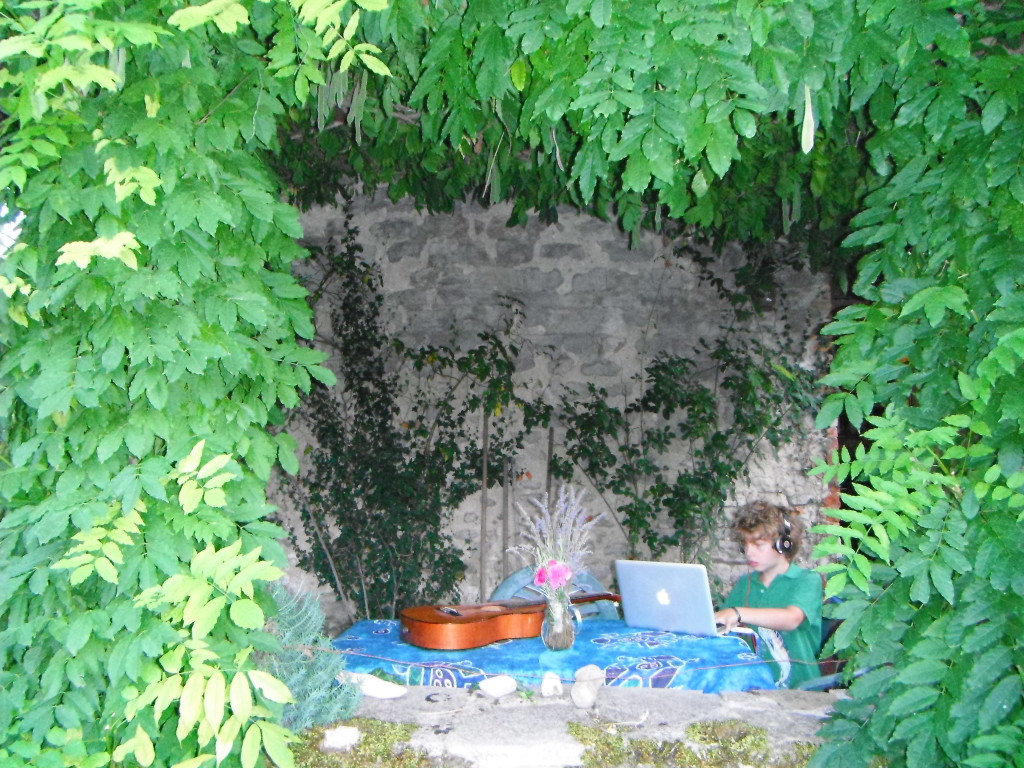 We find ourselves in Italy.
We find ourselves now travelling with just the 2 of us, and Explorafriend decided to let us know she wanted to go to her family in Italy, so we dropped her to a train in Rome.
So our plans have now changed.
We expected this in October, not in August, and we expected to be going south and north in Italy with her, so now we will just head north and stop.
But life brings unexpected changes for all sorts of reasons, and so we have dropped her and said our good-byes.  We have then headed toward the Tuscan region after a trip to Pisa.
We only find out on the last day as to confirmation about a small country house-sit.
So we head out there with our car, and are greeted by 'Missy' the cat. She originally came from Greece, and she is a very proud and lovely lady.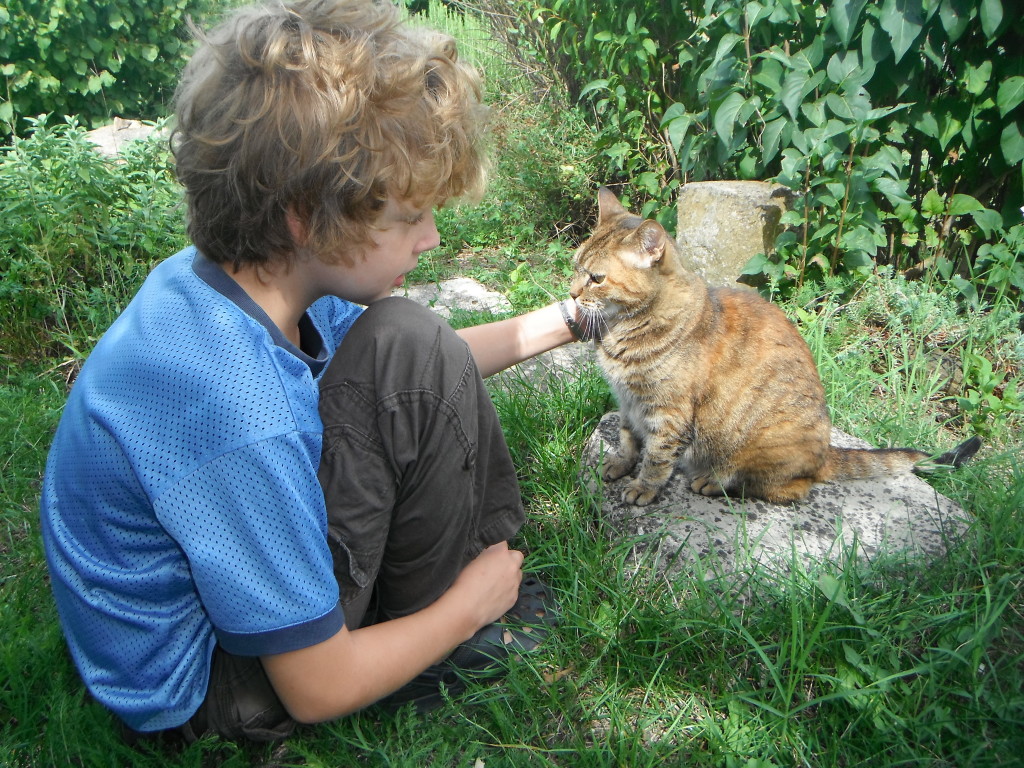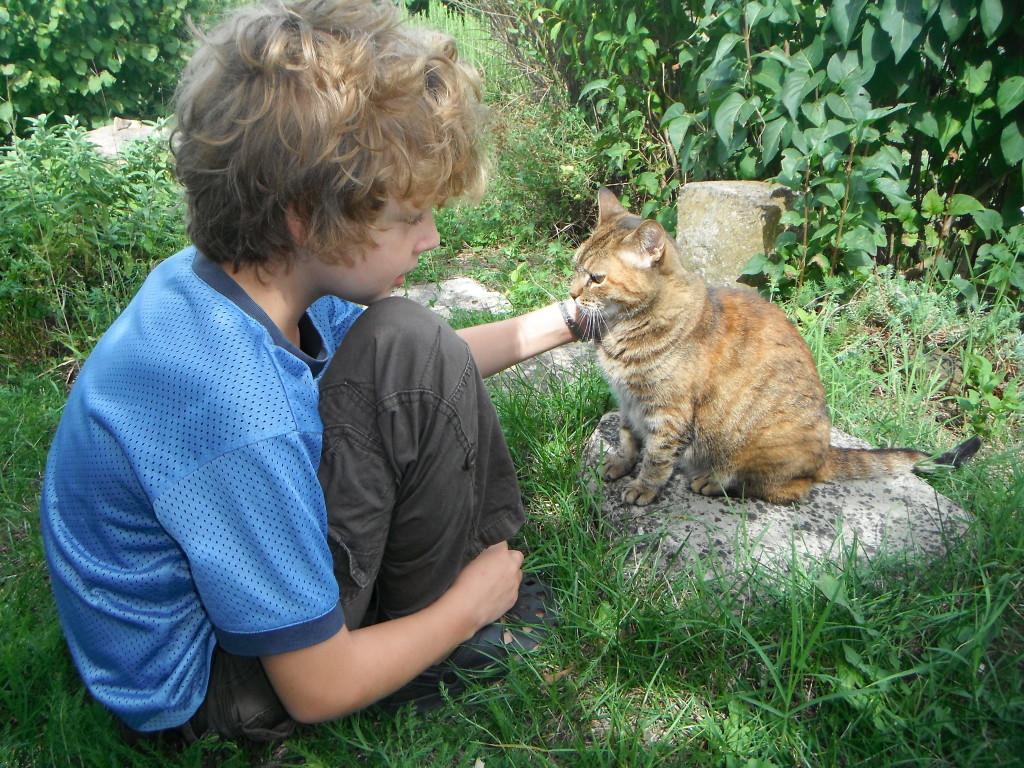 Armed with specific instructions on how to conquer the roads on the edge of the Tuscan region, we then meander up a 2 km of rough dirt road to find a 14th Century Tower one bedroom home perched on the hill tops.
We enter to find a home of yesteryear.  It is old and very Tuscan in style and I like the feel it has.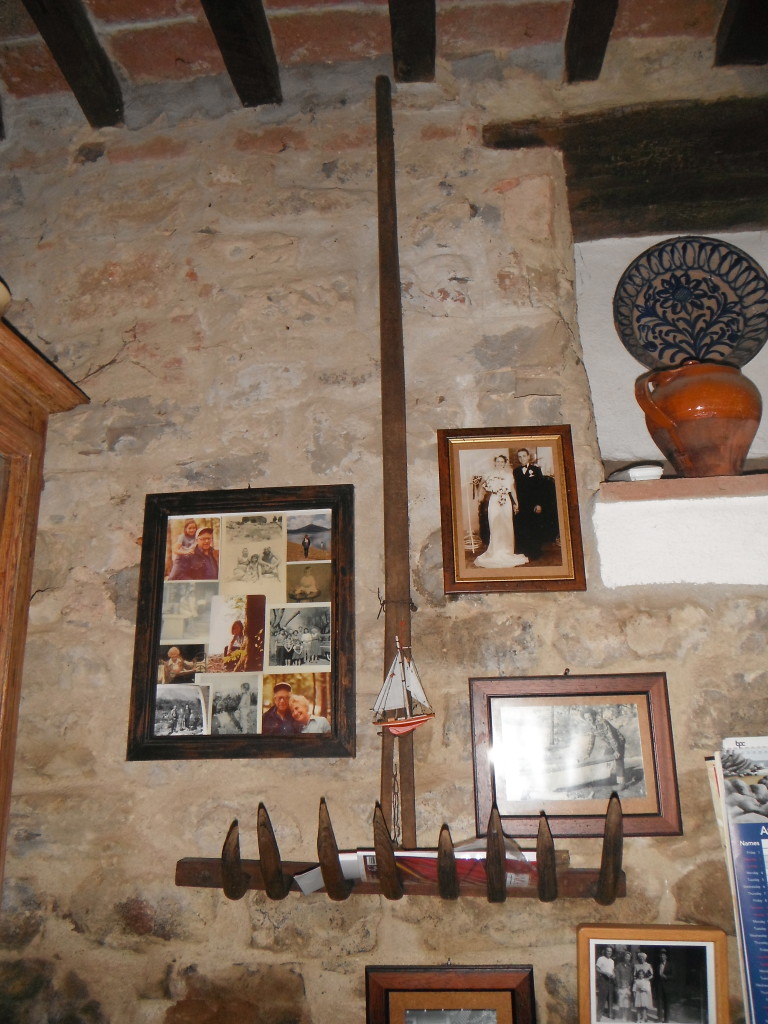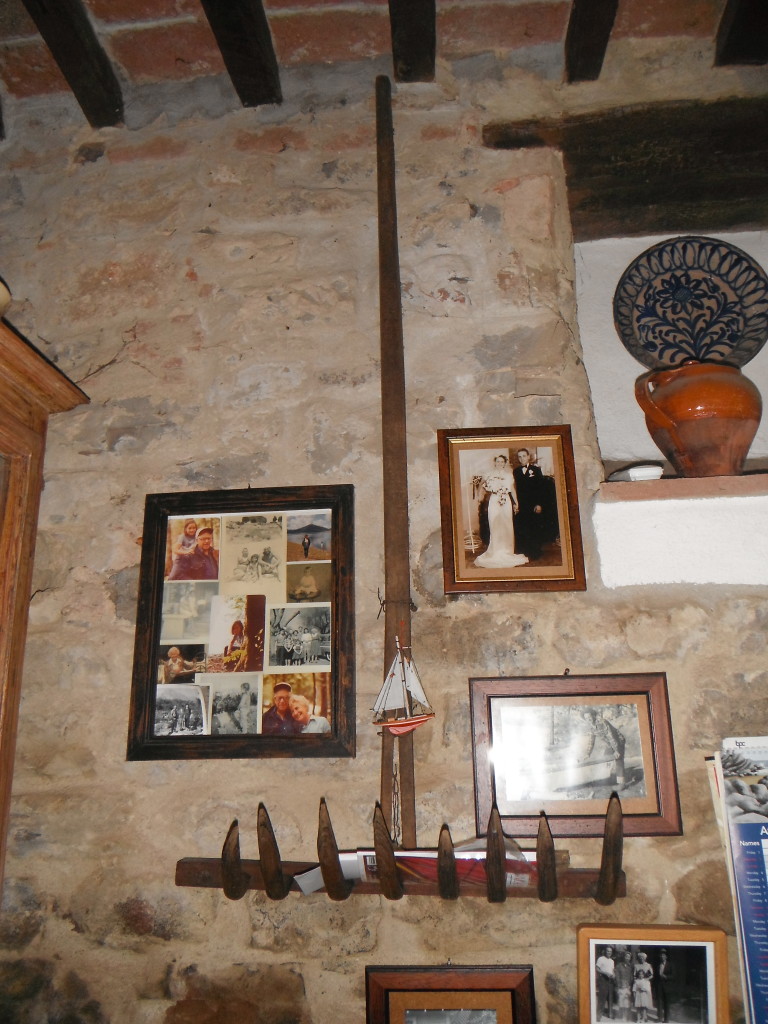 It is small and cozy, and we set about unpacking the car and arranging our things.
We have had possessions in and out of the car for weeks, and it is time to give it a good clean-out, and a good clean-up.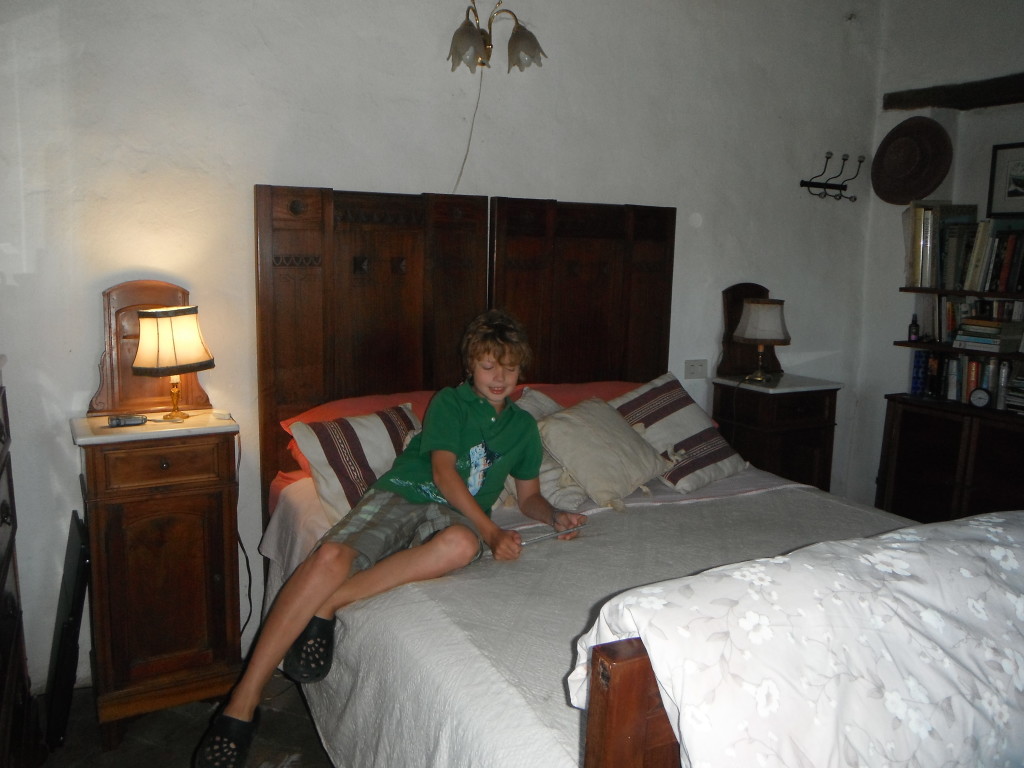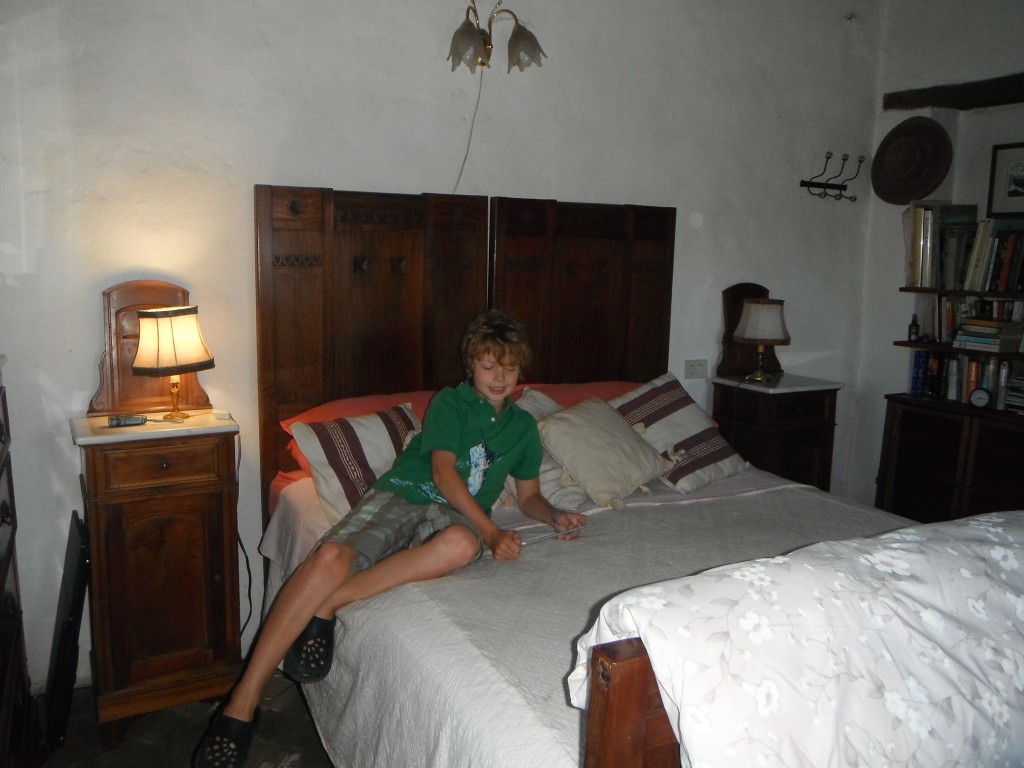 The kitchen is tiny and has been decorated in the style of an old Tuscan Italy farm kitchen.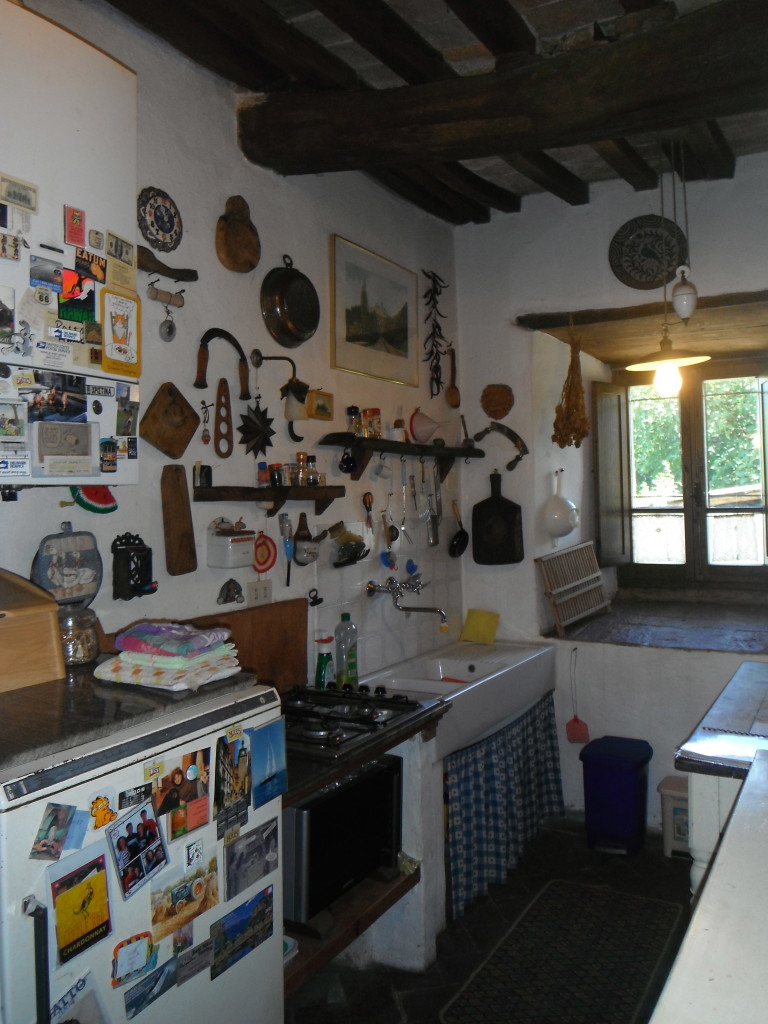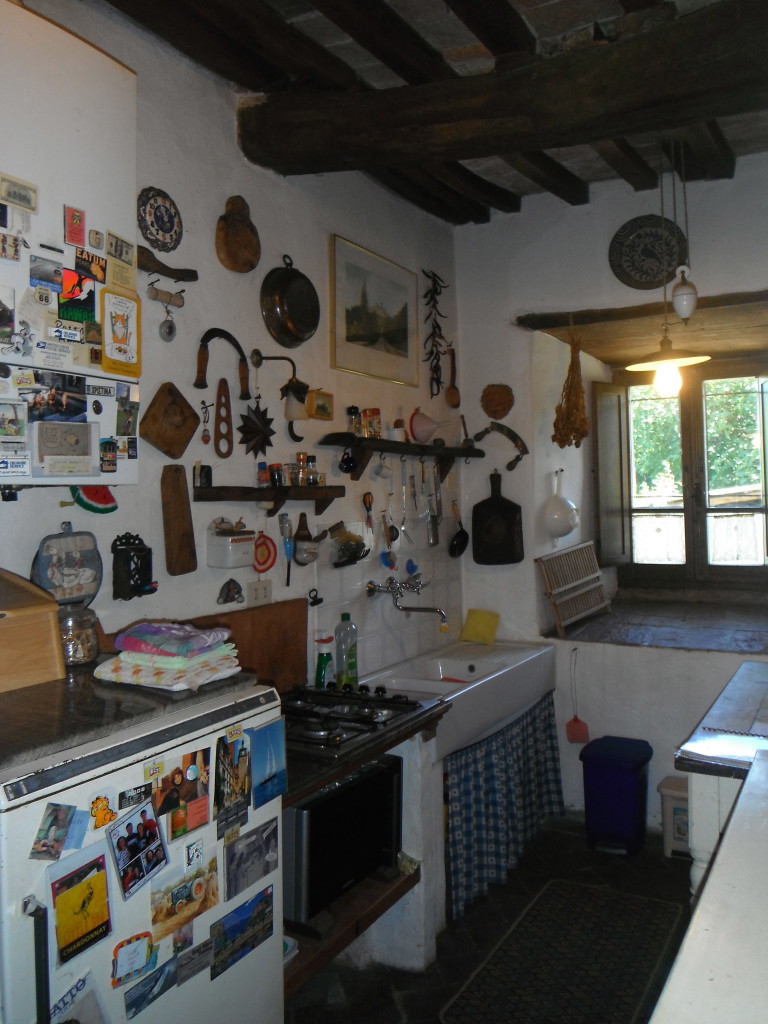 The skies are blue, and the view from the upstairs bedroom window is just incredible over the hills. I can see tobacco, corn, and grape vines in fields below along with rows of conifers and wild fig trees closer by.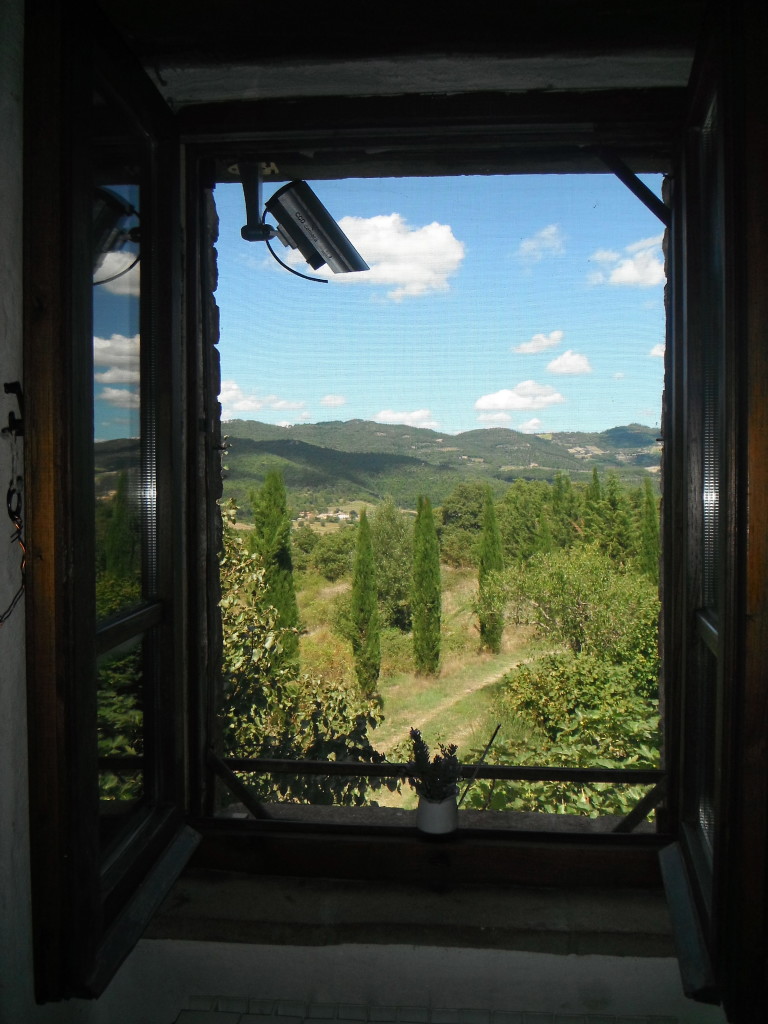 Once unpacked and oriented, we head to the local restaurant that soon becomes one of our favourite places. Their dog "Basil" is a great boy. Explorason renames him "Smiley".
It is an organic restaurant and the owner is a lovely lady too.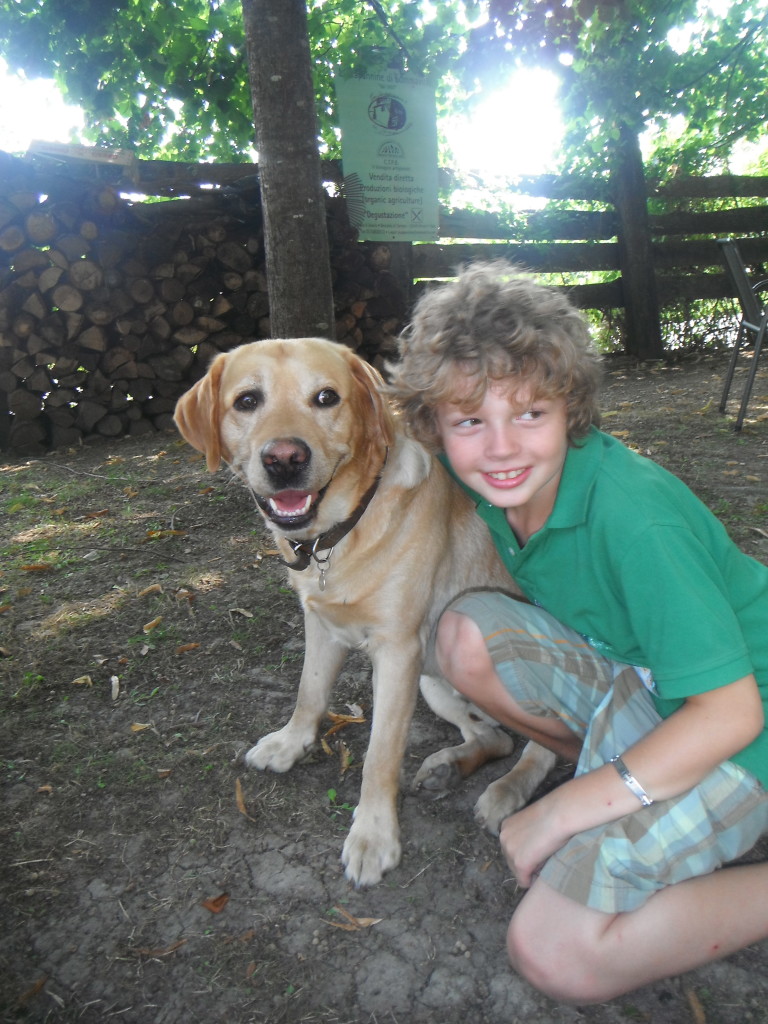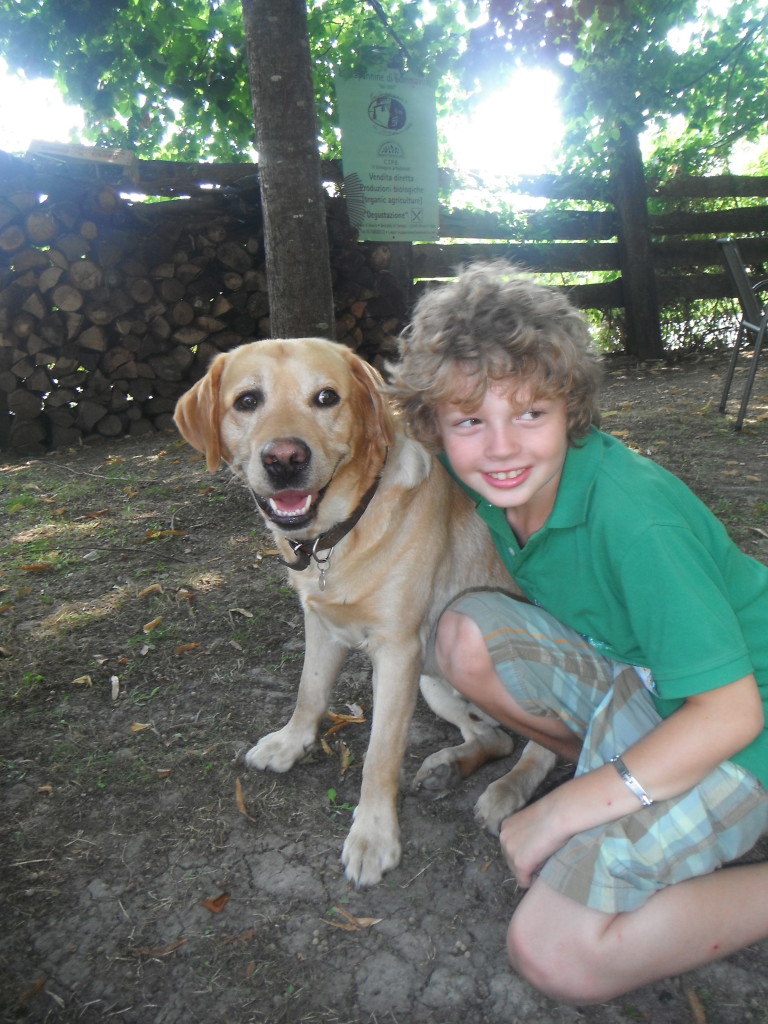 Talking of organic, I get to have the joy of fresh herbs like oregano, basil and rosemary, and fresh vegetables like cherry tomatoes and zucchini all out of the garden.
So I tuck into some gardening time here. Before I know it a day has passed and I have cleaned up flower beds, and replanted wild patches for the owner.  It feels good, and I realise how much I miss having my own garden.
I pick and dry herbs for cooking.  I also get to pick the wild figs and have on my muesli each morning.  It is just wonderful, and he combination of silence, fresh air, and good food is just what I need for this tired traveller.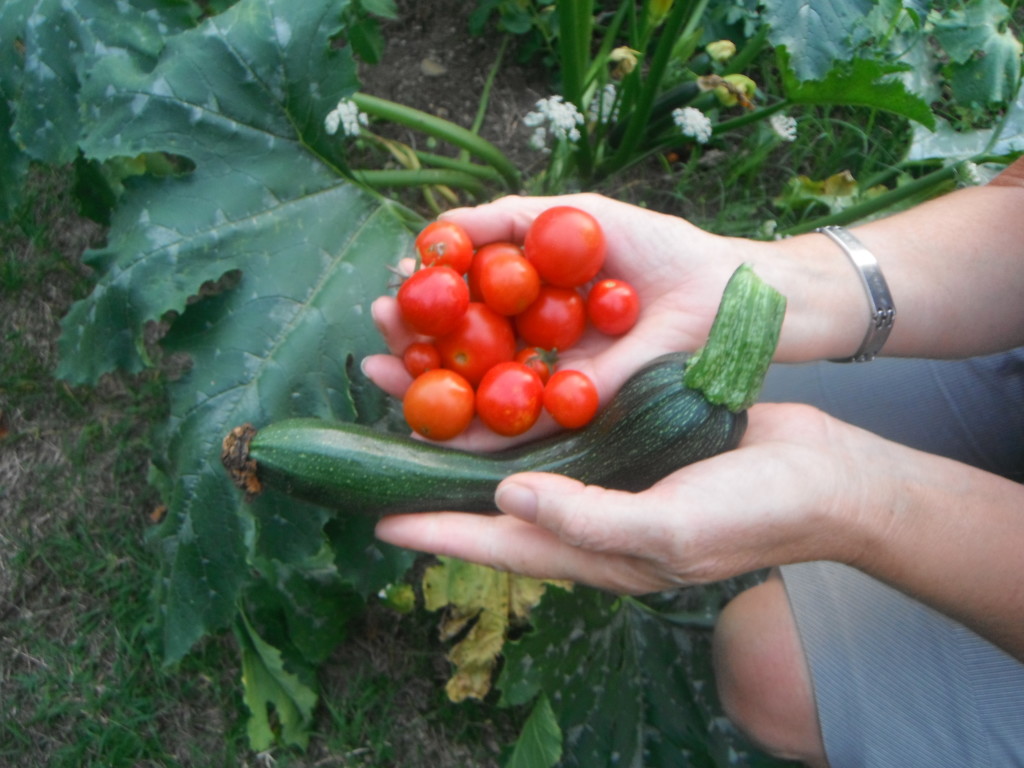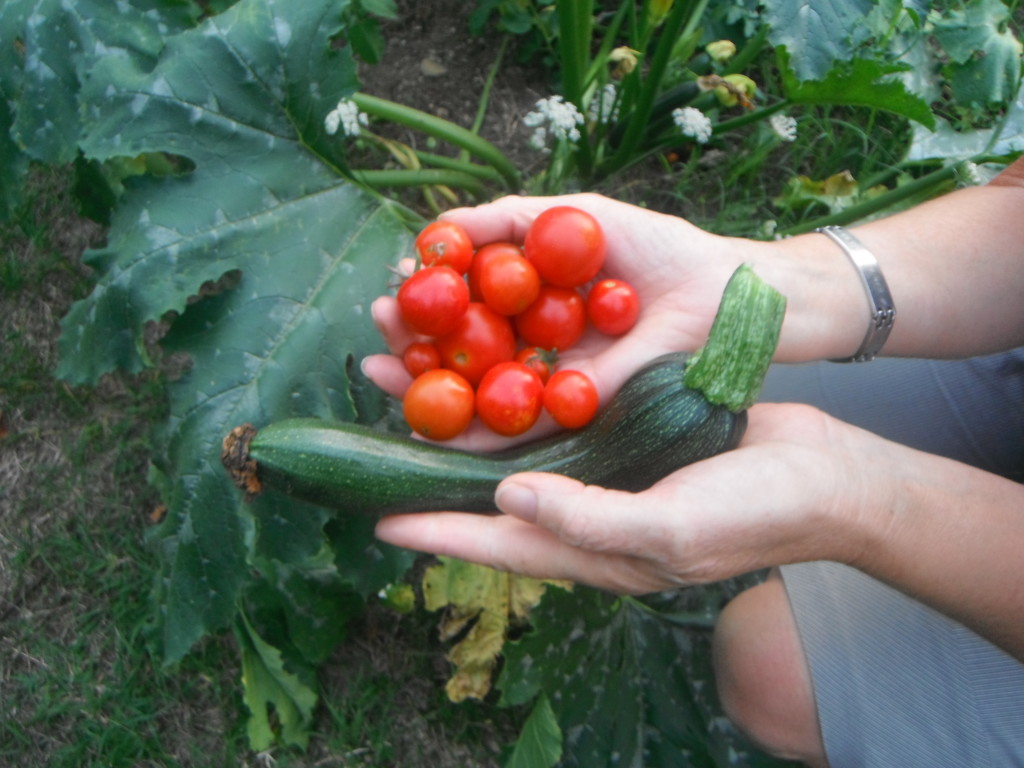 Part of the reason I took this last minute house-sit was because plans had drastically changed for us. So I needed tome to think.  I needed time to read.  I needed time to plan, but as yet, I had no idea s to plan 'what' exactly!  So this time was going to be my retreat. And in 2 days I already felt so much better.
'Missy' the cat was not a cat to be picked up.  She had to decide to like us, and then our laps were her laps.  But we knew her rules, and she was the real ruler of the home.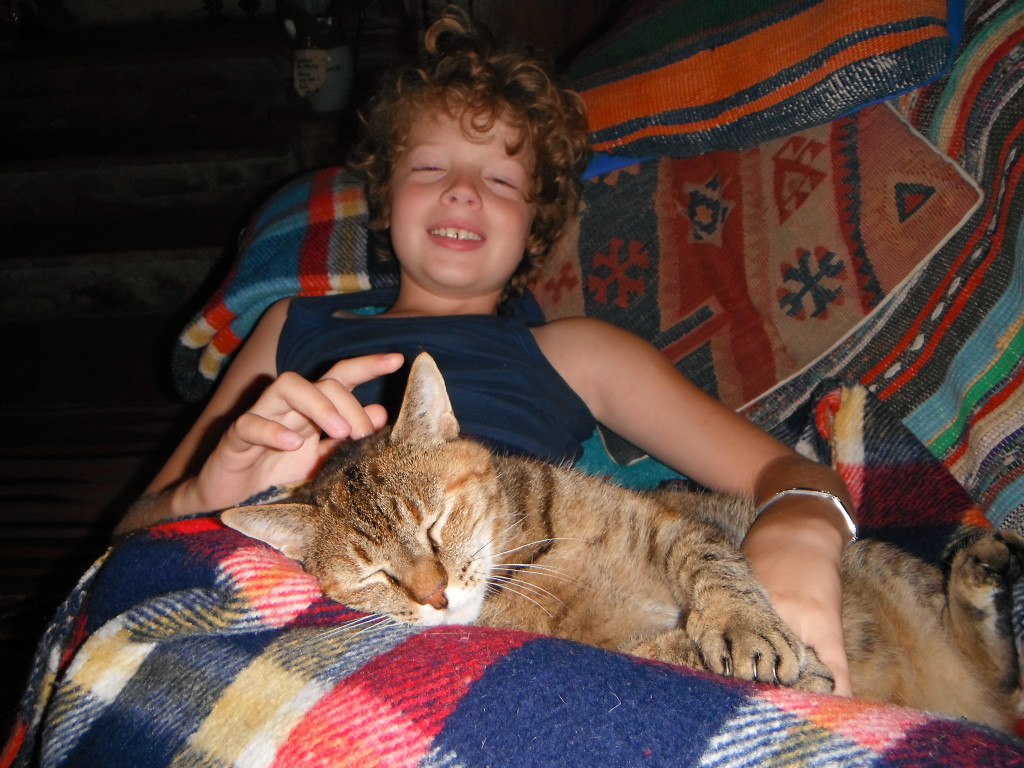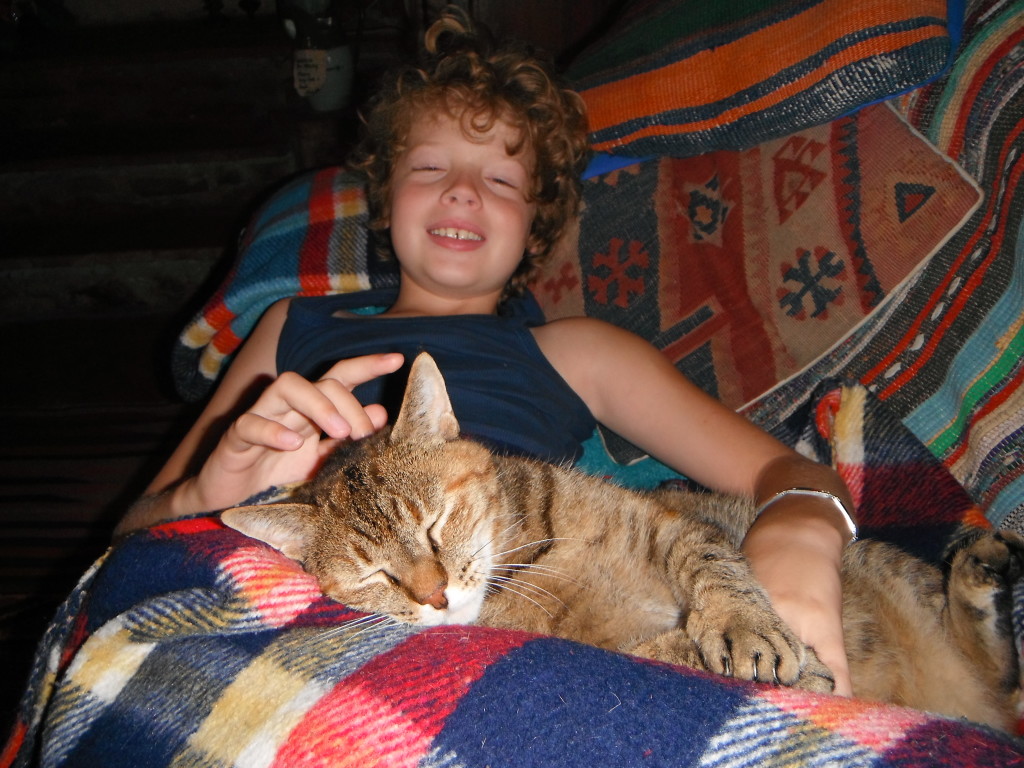 Morning mist rolled in. The odd day of rain.  The odd trips to town.  Meeting new friends.  These all became an entwined part of this house-sit.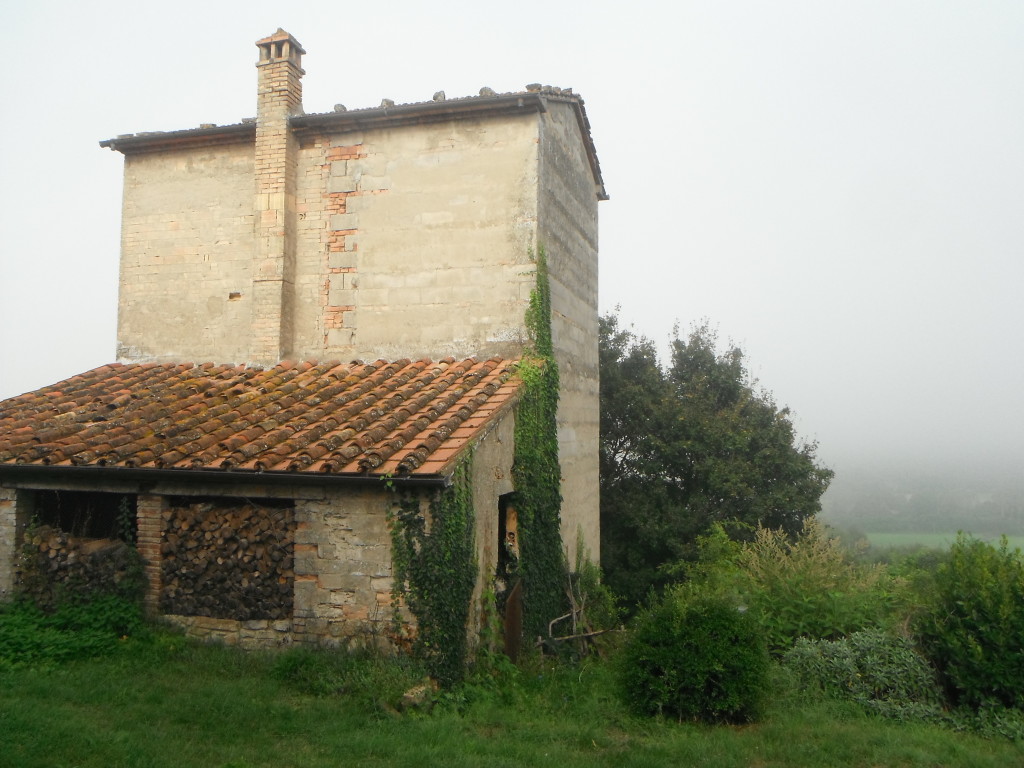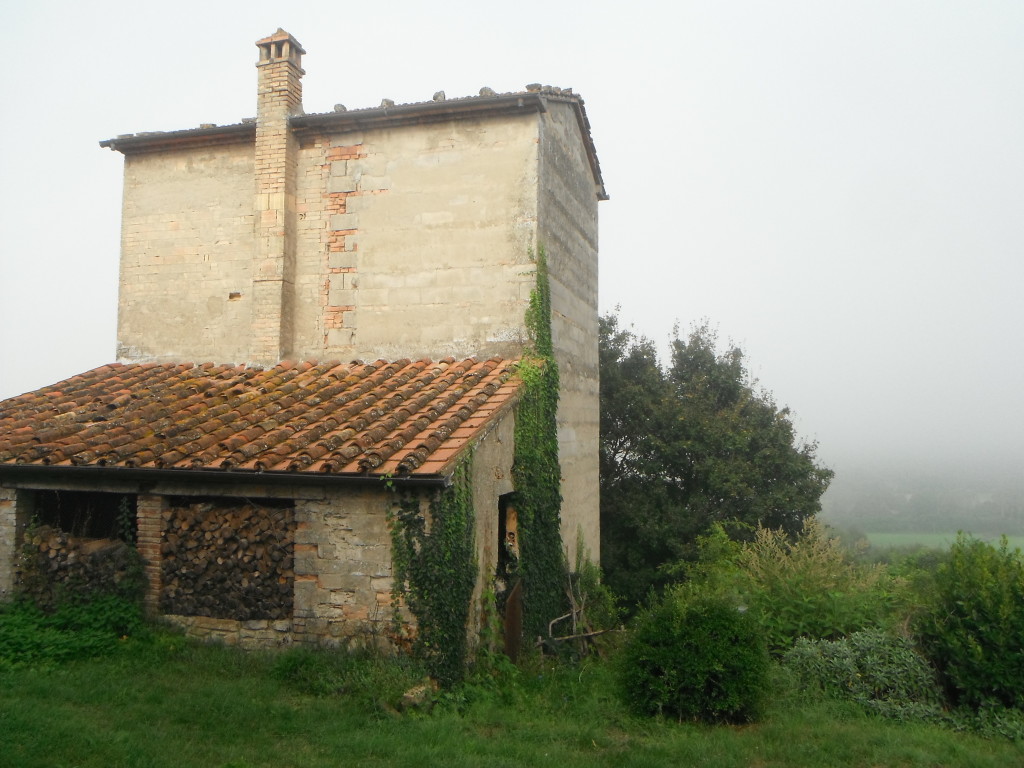 This is a layback place in the middle of the country-side, and only a trip to town for food, or internet is needed.  Otherwise it is no TV.  And I get time to cook.  We also get time to read our books. We catch up on education, and we relax in the peace. Perfect !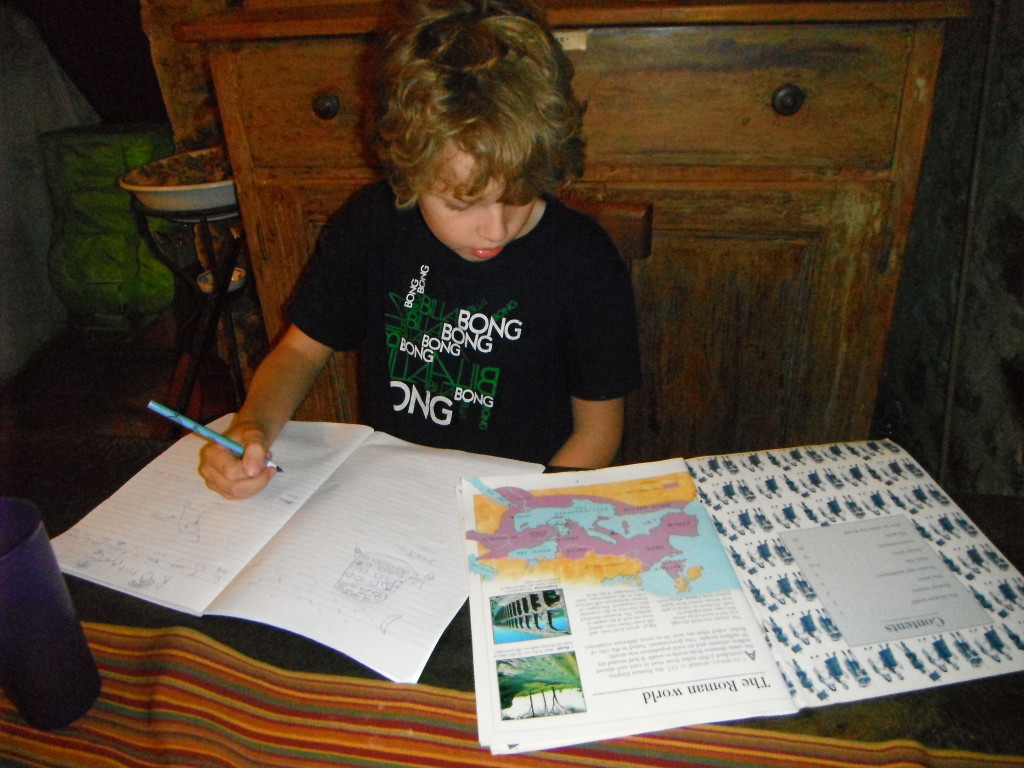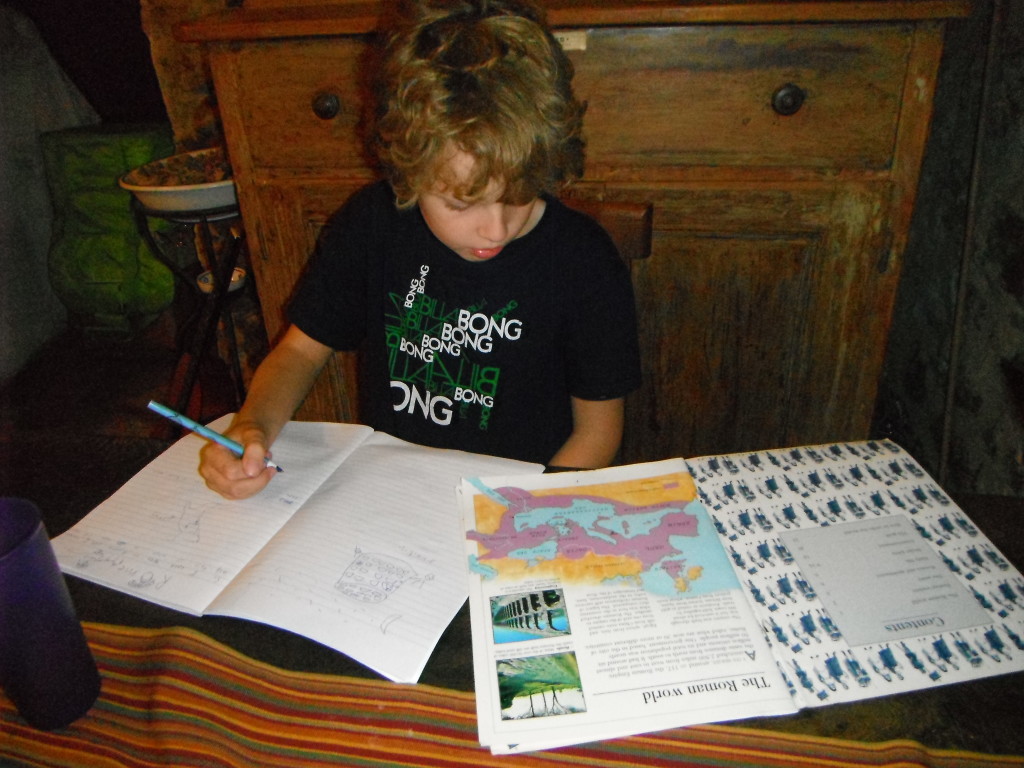 We also make a 3D model. This is all the kind of stuff you can't do when you are on the road. And life needs a balance. Part of that is the importance of time for a child to be a child. Without the go-go-go of 'seeing' things. It is time to 'be'.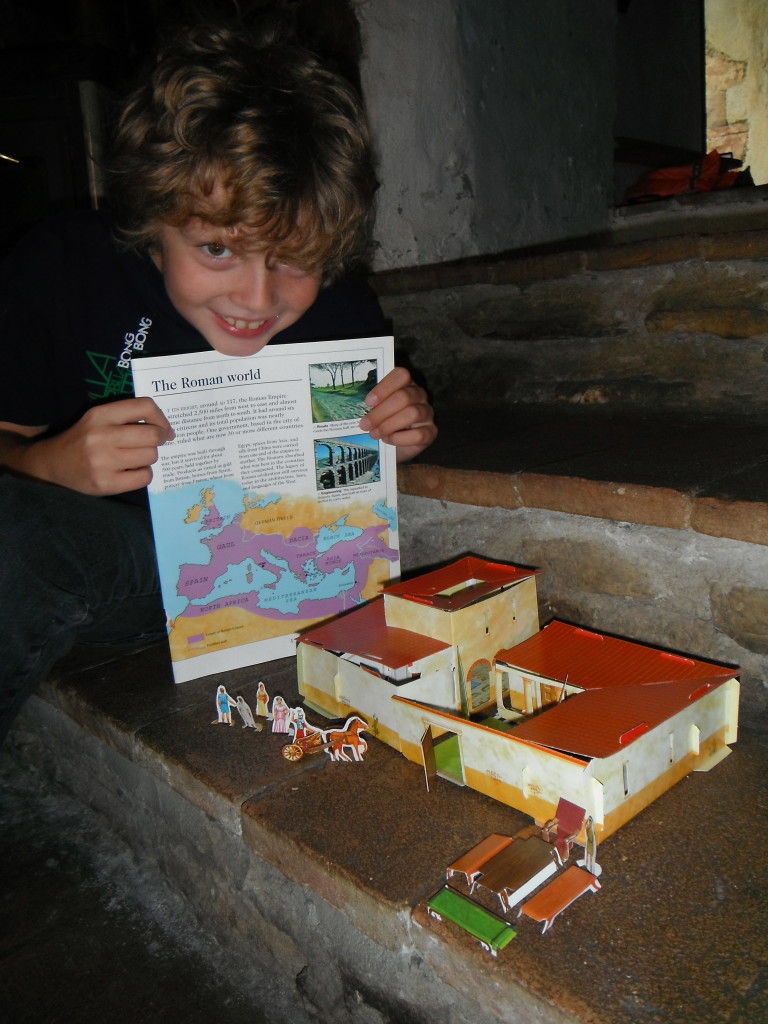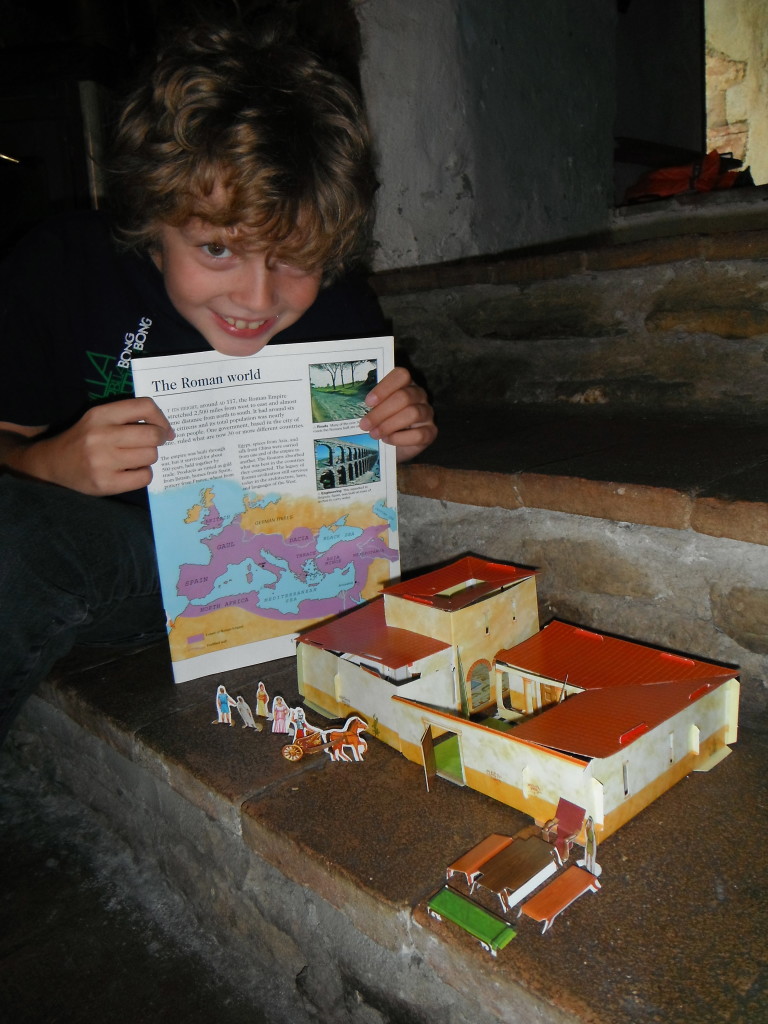 This is part of the little town we are near. It is in Umbria as we are right on the border. We do a history tour one day with some others ex-pats and tourists.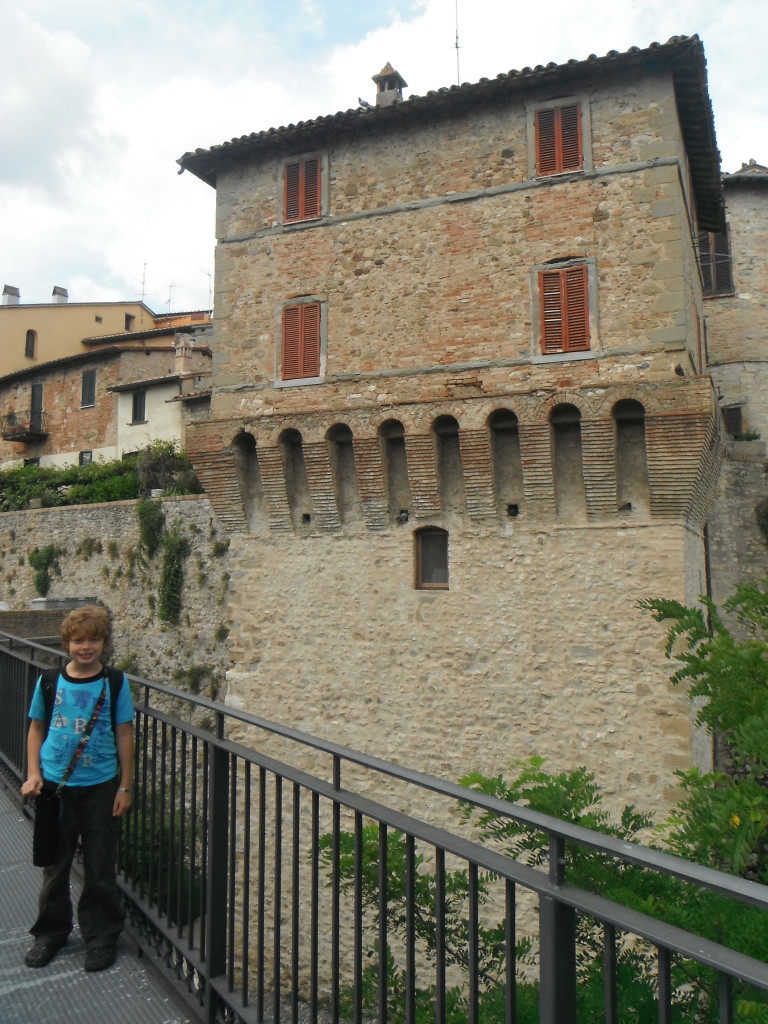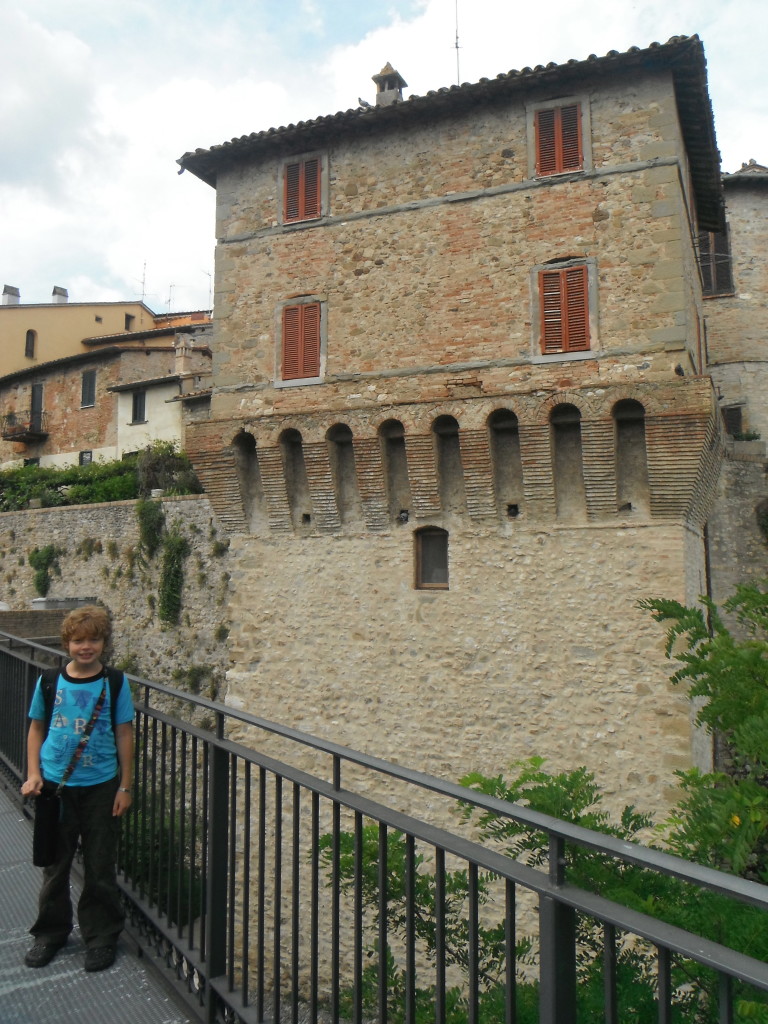 So now we are about to finish up this section of our trip.
We have rested up for over 2 weeks and are ready to 'hit the road' again.
I have had some good time to think about the future and for what we need.
I have had time to think about our budget and to get back on track. (Well nearly – we had car repairs to attend to)
It has been a really lovely break.
I am so pleased life has turned out this way for us.
It is a completely different road and time than I expected, but that is just fine.
Life is full of surprises.  Please continue to follow our world journey. This is our 3rd year of continuous travel.
So as we soon leave our 33rd country, follow us and see what is next.
We love having you on the journey with us !
………………………
If you know of any house-sits in coming months please pass on our details, or feel free to contact me at exploramum@gmail.com
We love to house-sit and care for plants and animals, and enjoy the feel of having a home.
In this case, we really wish we had longer.  It has just been lovely, and we are so thankful.
Here is our House-sitting Resumé
More great links:
Please read our Disclaimer here
Disclaimer: This post may contain Affiliate Links, Sponsored Content, or Review.…