Travel Money Card Skimmed and ATM Card Funds Stolen
Yesterday is a day that was every traveler's nightmare for us here in Colombia when we discover our Travel Money Card skimmed and ATM Card funds stolen.
Card Funds Stolen
When I went to withdraw cash to pay for our accommodation my card says there are zero funds? The next ATM says I have only a small amount of funds.
What??????
Maybe my home bank has problems? I try another ATM, then another bank, and it says the same. I figure out that the card is faulty and so I go to look on the Travel Money site and I am locked out and by now I have a terrible gut feel.
$10500 ATM card fund theft
Time to start suspecting that something is not right and that possibly my 'Travel Card funds stolen' as I had just topped up funds two weeks ago and used the account only two times since then.
Reporting The Theft To Authorities
I try my best Spanish vocabulary as I personally visiting two banks to see if they can call my bank in Australia, but they are banned from international phone calls.
So I head to Policia – the police station. Soon I am crowded with about 6 policemen all trying to assist me as I burst into tears. They soon find one police officer that has pretty good English so I explain my problem.
When I tell him how much money is missing, they march me a bit faster to the Internet cafe that has an international calling to help me call Australia and to contact my bank.
We try 6 international phone numbers. 2 times I am disconnected mid calls, and the one puts me on hold and wants all sorts of bank numbers.
Finally, I get through to the Commonwealth Bank in Australia. about my Travel Money Card funds were stolen from the account.
I am too stressed to think of secret passwords and questions, plus the phone line is crackling like Rice Bubbles. By the time I get through on the call, I am pretty wired.
Privacy Of My Bank Account Blocks Me
After another set of questions, he tells me I have no funds. "No kidding" I reply!  "So where are they?". Security says he can't tell me?  I get a bit annoyed at this – more hysterical! He tells me I must identify where the card was used, but as it was used illegally I have no hope of doing this.
The call center staff officer then informs me my card seems to have been cloned or skimmed at an ATM. They have spent over $10,000 in a week – and we have to work out if there is more before that. Seems they have had a great shopping spree in the USA at Timberland, ToysRus, Victoria's Secret, and a number of other stores.
Report Theft to Police In Colombia
I have to complete a Police Report – well this will be in Spanish – we are in Colombia.
Reporting the Theft In Writing To Bank
So, I am told to print out this 3-page form. Complete and fax back to Australia and not to scan them?
I get off the phone and just cry. I am in shock – numb – more tears – they just flow and I can't stop them.
The lovely policeman pays for all my international calls – so kind. In fact, they spent 2 hours helping me. Three of them stay the whole time.
They then find a bilingual lady who has Colombian parents and is visiting from Canada. Her family comforts me. She spends the next hour with me plus assisting with getting the right documents copied.
A Police Report is done on the spot regarding the card funds stolen and printed out and signed. We get scans sent to my email. Copies for her and copies for the Police. An incredible teamwork!
No Fax In Colombia Town
Alas – this country town I am in has no international fax lines. We wander to the Telecom office, but it is closed for siesta.
The lovely lady who is helping says she is going back to Bogota that night and offers to fax the forms and it is a matter of trust that she will do this. So I give her $10,000 COP and hope it is enough. She says "her family will forward me the copies and takes our forwarding accommodation address".
I say "I will try to fax from other hotels and stores till her bus leaves and meet her at the bus station". The Telecom office has a super long siesta. At 4:00 pm they are still closed. I give up and we wait back at the bus terminal for this kind stranger.
Have A Personal Banker In Australia
It is now I realize how important it is to have a personal banker back in Australia.  I return to our accommodation and send emails with the scanned attachments to my personal banker in Australia. Within hours she is on the case and helping me.
Cover Your Pin
Well firstly, I never use my Travel Money Card (TMC) for anything but taking out funds at the bank. I cover my hand when I use my PIN.
Only Keep small Amounts In Your TMC
I never put that much money on my Travel Money Card. But when I was in Panama, I was locked out of my banking.  So when funds matured from my investment, they transferred it as a lump sum. Never again!  And, never will I put that kind of money on a Travel Money Card again either.
Wiped Out
By the end of the day, I am completely wiped. Not just out of cash from the card funds stolen, but out of steam – I feel like a roller coaster has just made a pancake out of me. And I feel for my son. He has not cried once.  Today my son has rubbed my back, encouraged me and been so strong – a champion!  I try to encourage him it will be OK.
Other Travellers Tell their Stories
We are at a beautiful and quiet hotel, and there are two Australian girls here. They invite us to share a nice dinner. As we talk I learn one of the girls had been robbed of absolutely everything. I feel for her, but I realize it could be worse.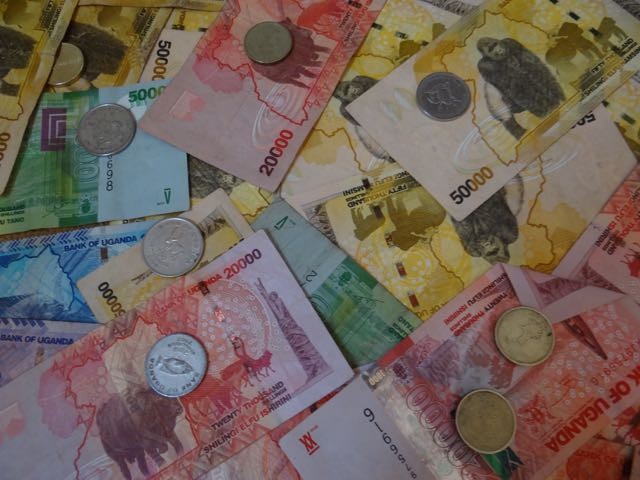 How Thieves Skim Card Information
I have learned that the skimmer was attached inside the magnetic card reader of the ATM.
This would have made the magnetic card reader protrude slightly forward. It was probably not at a Bank ATM (In Panama and Colombian nearly all ATM machines are outside the bank, never inside, making it easier for this to be fitted).
I have also learned that once they make a false card using my data on the magnetic stripe, they go on a shopping spree. They target large stores that swipe credit cards without a pin. They can go undetected, and shop to the limit of the card.
Smaller Transactions
Criminals usually make smaller purchases that do not require authorization or that will alert the bank. They also target international travelers, as the bank will not notice the transactions as out of the ordinary.
Make Sure You can Check Bank Funds Online
As this was a Travel Money Card, there are no online statements. I have never logged in to check this account, but I now know I can – when I am not locked out of online banking that is! So I may be (hopefully temporarily) much poorer, a little wiser, and very upset.
Not Colombia
I feel saddened that this was discovered in Colombia. The skimming may well have occurred in the USA, so I don't want Colombia to get a bad wrap. This is a lovely place and is really lovely! The people I have met so far and my Colombian friends are just so nice. As the transactions have occurred in the USA, it appears the theft may have occurred at Christmas and they waited until funds were added to the card before skimming them.
Bank Resolution
I am counting on the Commonwealth Bank to sort this out. I am thankful it is not all my money and I am thankful it is not a physical robbery. I'm thankful we are safe, healthy, and can continue to travel.
In the end, it takes three months to have the fees returns.  I had to meanwhile advance cash on my credit card whilst it was investigated, and this, the fees, the faxes, and all associated expenses were covered by the bank.
And I am much wiser on credit card fraud now. I am not a quitter. But, I am down, and I am not out.
It is important to use card protection when traveling – we recommend TravelGuard.
Questions and Comments
Have you ever been skimmed off all your cash?
How did it happen?
Were you out on a travel?
Did you manage to get any ssistance?
Did you procede with the trip or did you cancel it?
How do you protect your card now?
Do share your comments with us below.