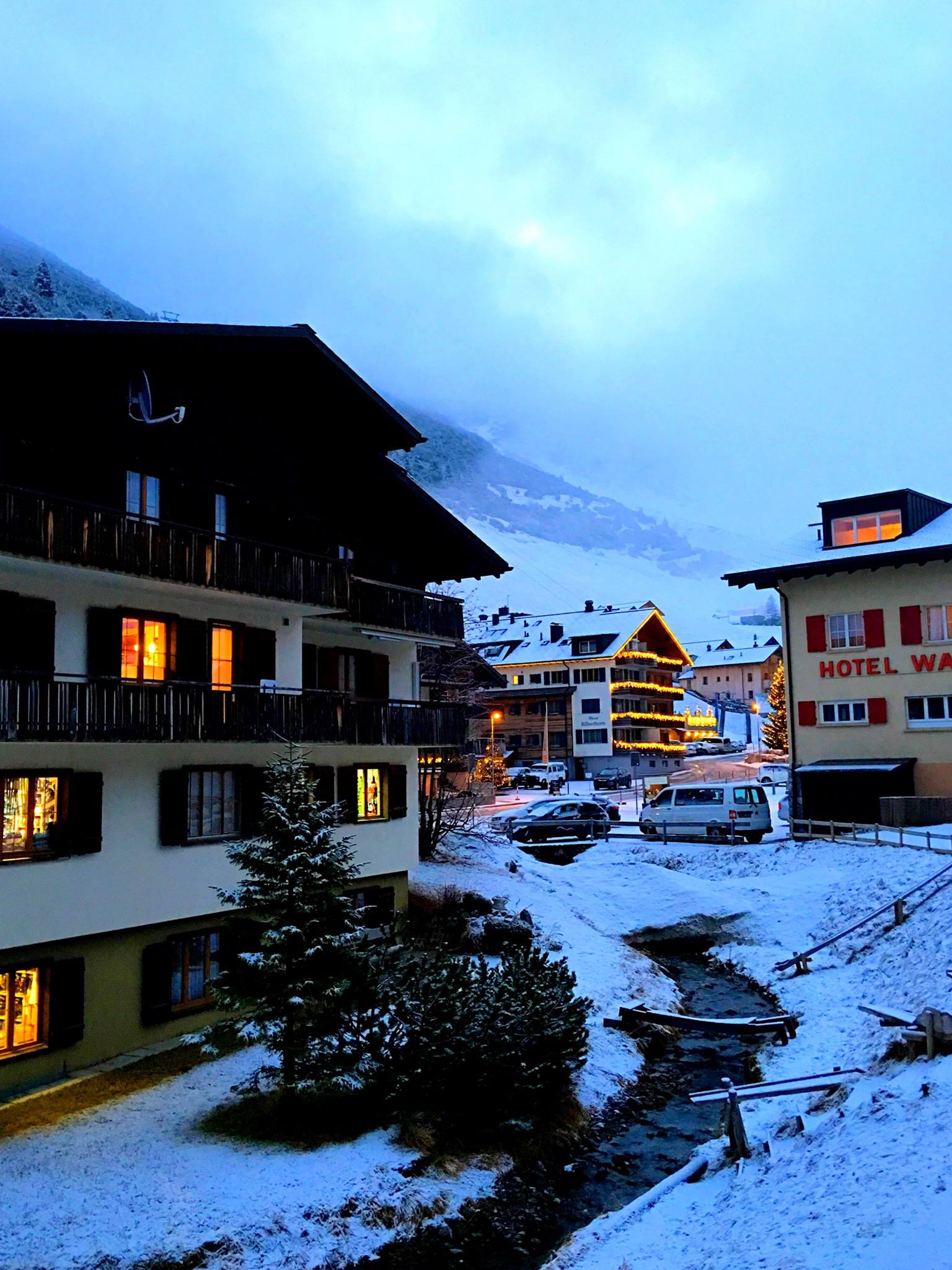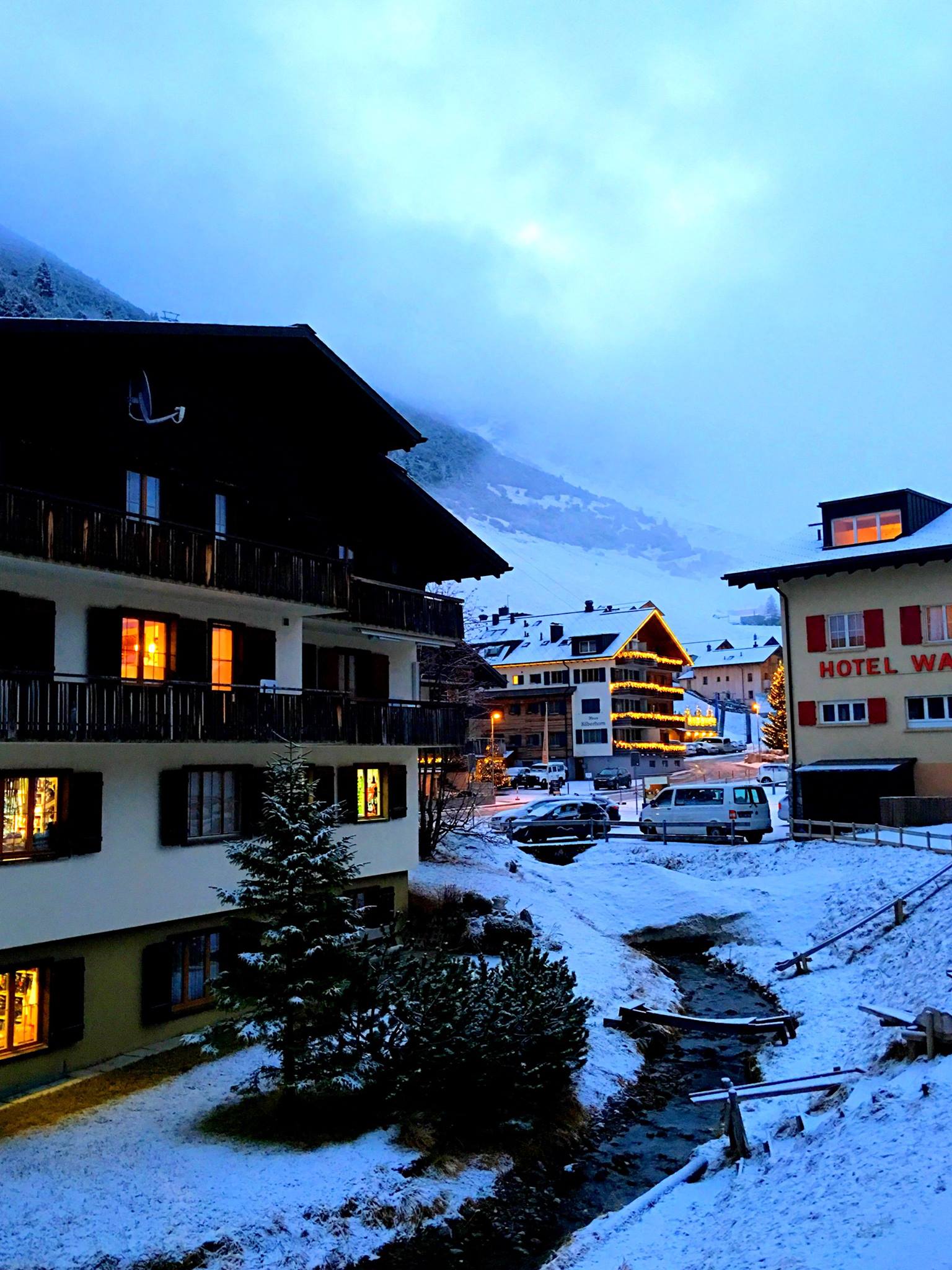 If you'd love a white Christmas and are looking for the perfect family location, we think we found this hidden gem tucked away in the tiny 'postage stamp size' country of Liechtenstein.
Liechtenstein may be a small country but it should not be missed, and this is our second visit, and I would visit yet again in a heartbeat.
The first time we visited was in 2015, and Explorason celebrated his tenth birthday here.  It was one of the happiest weeks of our travels, and because everything was perfect then, we wanted to experience it all over again but for a longer period of time.
So here is my list of why I think we decided that this is the perfect location for a white Christmas.
1. Location
Liechtenstein has the perfect central European location.
By Train – We found it easy to access by train using our Eurail First Class Pass. We simply alighted at Buchs railways station.  Gorfion Das FamilienHotel pre-arranged to have their shuttle van to collect us.
By Car – Last time in 2015 we drove here. Being close to Switzerland, Germany, Austria, and Italy it is as though all roads lead to Liechtenstein!
2.  Home Away From Home
Don't be surprised by the high number of guests who returned each year or two to Gorfion Das Familien Hotel.
We met a family last time we stayed here, and they are here again so we unexpectedly have friends – how nice!
One couple brings their dog here and they stay every one to two years.  She says it is 'relaxed and happy here, and she loves the friendly staff'.
We also met three other families that vacationed here around the time we did last time, and we just missed each other. "It feels like we've come home", one man said to me – I knew exactly what he meant.
3. Lovely And Fresh Decór
Recently renovated and reopened after closing for several months, this hotel is now better than ever.  Fresh paint, new fixtures, and fittings, and squeaky clean.
Loads of little extras in the room like slippers and robes for the kids, pin-on buttons with room number for little kids to wear to ski school or the kid's room, plus more.
4. Perfect For Families
One of the reasons we decided to return to Gorfion Das Familien Hotel was because there are so many activities for the children organized here.
Little toddlers can be cared for whilst the parents enjoy time together skiing or over a romantic dinner or evening cocktail at the bar.
Younger children have all sorts of activities both indoor and outdoors. Even a concert or play is presented to the adults that are coordinated by the staff with the children guests.
Tweens and Teens can enjoy the games room, swimming pool, board games, and even a snow-shoeing evening walk.
And in summer there will be a new children's indoor playground for the youngsters, and a downhill mountain biking available – something Explorason wants to return for.
Activities change daily and seasonally, so check with the hotel.
5. Special Christmas Decorations, Entertainment, And Events
For Christmas, we enjoyed family evenings with raclette with the other families on the terrace along with hot punch the children had made, and GlühWein for the adults who stood and chatted around the outdoor fire heaters.
We also loved having the children walk up the hill to the stone church and have the Christmas story read on Christmas Eve and to light a candle as a family together.
And Santa Claus came for a visit Christmas Eve delivering gifts for the children!
The hotel is completely and beautifully decorated for Christmas with an alpine touch.
6. Snow And Ski Activities
Toboggans are provided by the hotel for parents to use with toddlers, or for the older children to use alone.
There are two huge storage and drying rooms for your ski equipment.
Ski equipment, clothes, and accessories we found readily available from Malbun Sport which we looked out onto from the balcony of our room. We couldn't have had a more convenient location for all our needs if we tried!
7. Ski School
Many families select Liechtenstein for their great ski school – Schnee Sports Schule.
Right out the front door of the Gorfion das Familien Hotel, you will find where the daily ski school meets.
Explorason learned to ski in a week with 2 hours each morning, and two hours each afternoon of lessons. Students seem to be a mix from Spain, China, Philippines, Australia, England, Germany, Switzerland, USA, France, and of course Liechtenstein. English was spoken by his instructor, and he learned a little German too.
At the end of the week, there was a race, and trophies, awards, and completion booklets are given to the students.
They also run a shuttle van to bring the kids back from the bottom of the slopes at the end of lessons or take them there if the snow is not plentiful.
8. Perfect For Dog Owners
Gorfion Das Familien Hotel also has selected rooms that are available for dogs.  There were 3 doggy guests whilst we stayed here, and these four-legged friends were a hit with all the children. The dogs were all well behaved, always on a leash, and quiet.
9. Christmas Eve And Christmas Day Special Meals
Special menus were prepared for Christmas Eve and Christmas Day meals.
We even had a glass of bubbly.  It made the evening and day very special indeed.
Dinners are a special meal of the day each evening, with a printed daily menu (always different) and several courses.  We had our own table with our name on a slate placard which I thought was rather classy.  The serviettes were folded in a different style each night, candlelit, and the table nicely laid with silverware upon a freshly ironed cloth.
Vegetarian options are always available.  On occasion, bubbly is also served.
Breakfast and a healthy light lunch buffet are served each day, and on special evenings raclette is also a special treat outside.
10. All Inclusive*
Inquire with the hotel directly, but I believe most guests select the all-inclusive option *with soft /aerated and alcoholic drinks and after 10:00 a.m. coffee, tea, sweet treats, and cake billed separately.
11. Large Family Rooms
We found our room had plenty of hanging wardrobe area (we had two double wardrobes) and loads of drawer space – so we unpacked our 2 huge suitcases completely, plus we had our Christmas decorations everywhere.
Little things like fresh fruit and cookies awaited us on arrival, and room cleaning was daily.
Explorason loved his bunk bed too. He spent hours have 'his own space' up there.
And of course, we loved decorating our room for Christmas.
We spent time together making paper decorations, we brought with us colored lights from Thailand, and Explorason even found a branch for a Christmas tree which he is really proud of and so he decorated our room, and hung our Christmas stockings. Just before bed, we hung the 3-D paper star at the top of the Christmas tree we had made and colored-in together.
It was our 'home away from home' for Christmas.
12. Hotel Facilities
One thing that really impressed me was the complimentary laundry with washing machine and drying line, fridge, bottle sterilization kit for babies etc. They seem to have thought of everything.
Even a drying tray in our room for our snowy shoes, and a bag for our special valuables on the safe.
There was a relaxation area for adults off from the pool, a sauna and much more.
Each afternoon and evening the bar and family room came alive and one night a band came – the place was pumping that night – it was THE BEST!
13. Snow
We were so blessed. It snowed a couple of times when we were here, but the best time was that just as went to bed Christmas Eve it started to snow (To help Santa's sleigh – of course), and we woke on Christmas Day to snow falling everywhere.
Now THAT is a perfect White Christmas!
Contact Gorfion Das Familien Hotel directly for a quote or further details.
265 90 00
The wording in this article is our own and used to describe how we felt in this situation. This is an independent review and all opinions are our own.  We try to be as factual as possible, and any error or omission is not intentional. This article does not represent the views of any other person/s or company mentioned herein.  All photographs are ©Copyright 2017 Exploramum and Explorason. It is illegal to post this article in part or full on any other website without written permission.
If you enjoyed this article or found it useful – please consider sharing it.
… … … … … … … …… … … …… … … …… … … …… … … …