I'd like would like to introduce you to my blogger friend, Fabio.
Each week we at exploramum.com hope to present to you new guest writers who can broaden our travel experience, sharpen our world knowledge, and share real-life stories from all over the world.
By Guest Writer: Fabio from Fab Meets World
5 reasons you need to book a city break in Lisbon
Portugal has been in the travel spotlight lately, and as a Portuguese myself it's no surprise why. It's a country where there's something for everyone, whether you prefer dramatic cliffs and mountain ranges, natural parks or beautiful, golden sandy beaches.
Algarve has been a tourist hot-spot for years now, but lately, the Portuguese capital of Lisbon has been grabbing the headlines.
Having visited the city so much in the last few years, I put together a graphic breaking down 5 main reasons you should totally visit Lisbon, Portugal.
1.  Who doesn't love good weather?
While you can expect cold, rain and wind, Lisbon's climate is pretty damn good for most of the year. You can Google Lisbon's climate all you like, but I've been during winter months many times and it's typically 10-15 degrees at its worst.
And during the spring and summer months, you can expect anything upwards of 30 degrees, making it incredibly appealing for sun lovers.
To add: The fact that Lisbon is on Portugal's coastline means you get a wonderful mix of an old, historical city with coastal beauty. It's a match made in heaven!
2.  Food… So. Much. Food.
If you've ever met a Portuguese person you'll notice we love to eat. I mean, we eat more fish than I've seen from any other nationality and walk down any street and all you'll see are cafes with endless supplies of pastries and cakes.
Don't get me started on our delicious selections of wine and beer.
Mmmm…
Anyway, what I'm trying to tell you is that it's a foodie's paradise.
Typically speaking Portugal isn't much of a veggie-friendly country — the diet is pretty much based on meat or fish somewhere along the line — but in Lisbon, there's a good array of options if you do your research.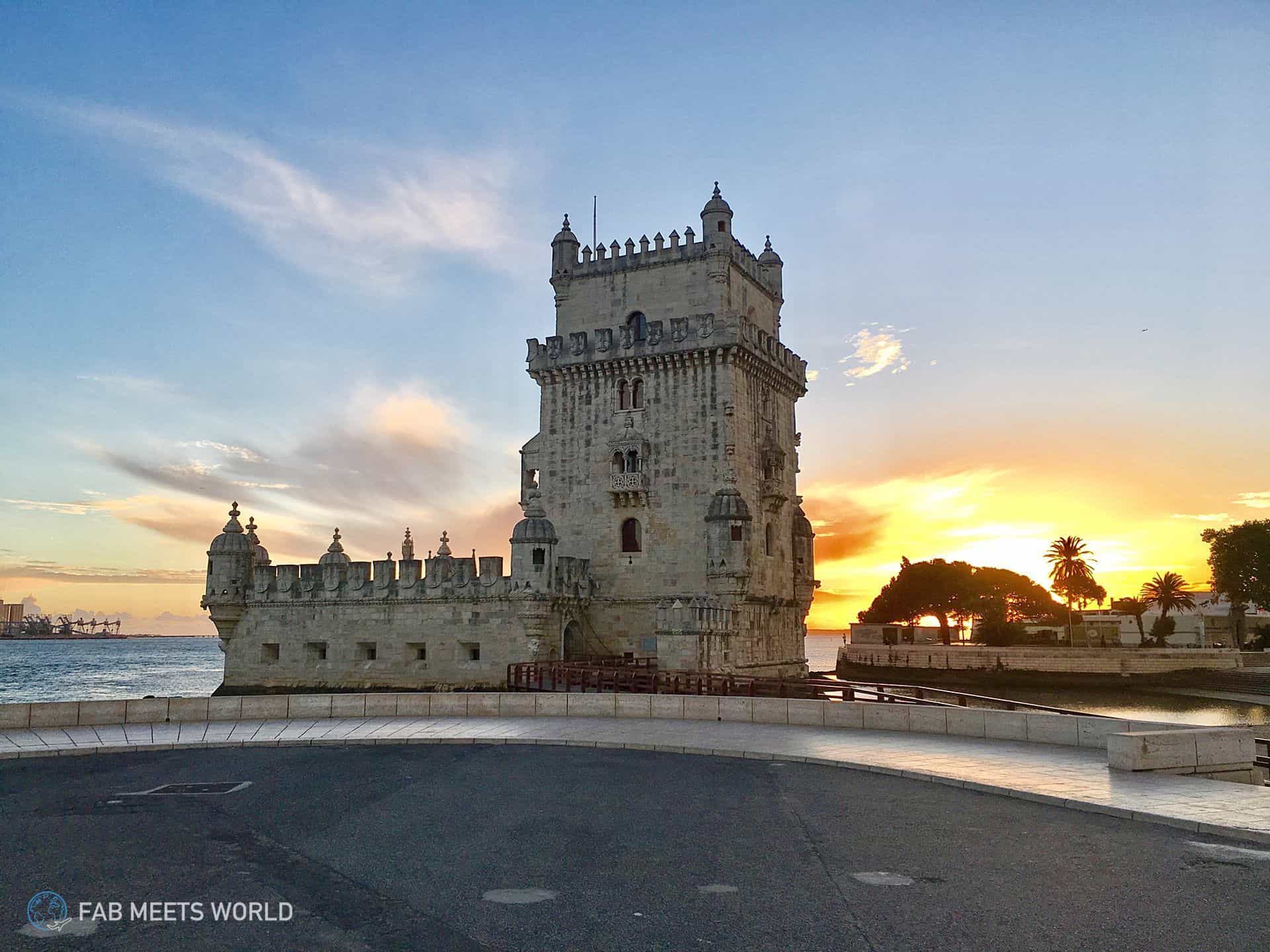 3.  A historical city with plenty to do
Being one of the oldest cities in Europe, Lisbon has a lot of beautiful places to visit and things to do — just check out this roundup of 9 things to do on your first visit to Lisbon.
I've never seen so many palaces and castles in such a small radius before — Sintra is packed with them! — and if you're into old architecture Lisbon's got something for you to photograph at every turn.
4.  Cheap, cheap, cheap
As much as I love luxury travel — I mean, why wouldn't you? — I love getting a good deal. Lisbon's the kind of city where you don't have to break the budget to have a good time, and I love that.
Whether we're talking about transportation, meals or drinks, it's very affordable. Good to know if you're visiting the city with your family/kids!
5. Plenty of Cultures
I like visiting cities with vibrant cultures, and you certainly get that in Lisbon. There's a very relaxed cafe culture, traditional 'Fado' music is a big deal, the streets are laced in cobblestones and Lisbon's trams climbing up the city's steep hills transport you back in time.
All in all, it's a city I've constantly been recommending to people and once you go yourself, you'll probably do the same.
---
About Fabio, our Guest Writer…
Fabio is the blogger behind FabMeetsWorld.com, a travel blog where he shares his love for exploring new places, cultures, and especially food! He also blogs at LetsTalk-Tech.com.
Connect With Fabio
Instagram: fabmeetsworld
Facebook: fabmeetsworld
Twitter: fabmeetsworld_
Images and graphics supplied by Fabio Virgi and used with permission
Questions and Comments
Are you a fun of historical sites?
After reading this article, what is that one thing that would make you visit Lisbon?
Feel free to leave us your views in the comments section below.