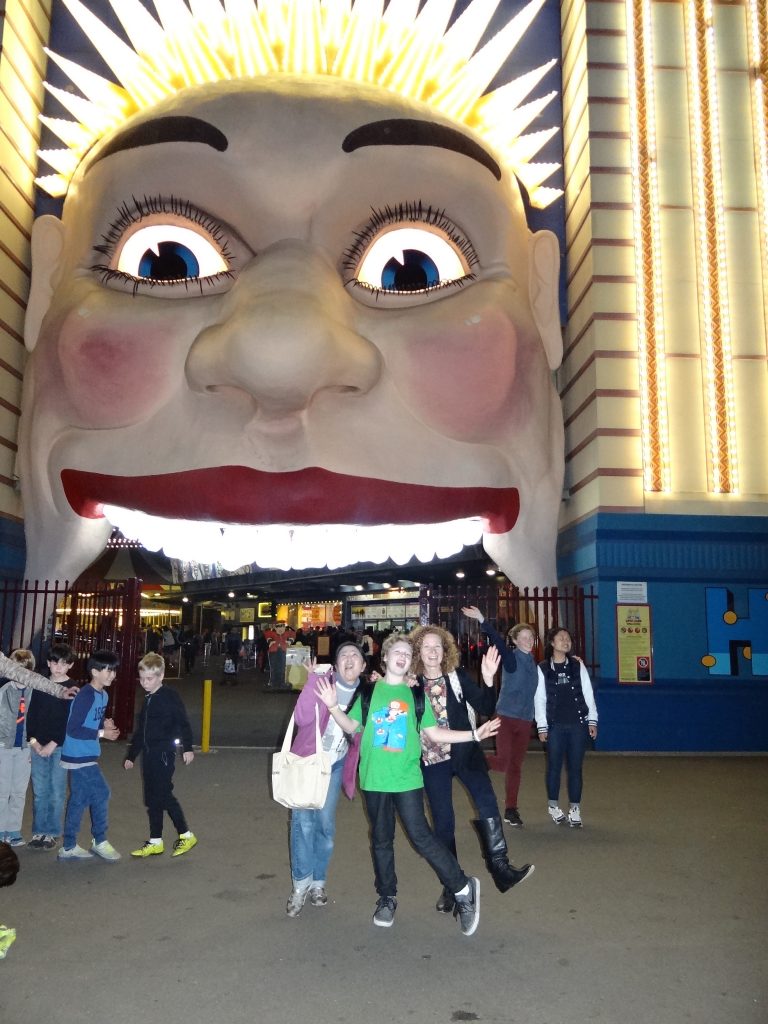 The modern way of living often leads to stress, distressed feelings, overwork, and sheer lack of time to relax and pamper yourself.
The best solution is a vacation.
If you look at a luxury travel, Sydney is a good choice. It's the capital of NSW (New South Wales, Australia).
Even though it's the most crowded city in Australia, there are many amusing tourist spots available. It offers beautiful and iconic tourist attractions, great natural parks, and interesting eclectic culture.
And we know because we just spent some lovely weeks in Sydney, and just left there!
So here are a few things we'd like to suggest as Top Things To Do in Sydney – Including For Families.
1. Drinking Wine and Tea at Vaucluse
There's a unique thing you can do in Sydney, and that's visiting the Vaucluse House Tearooms.
Today, more visitors come there to enjoy sparkling and still Australian wines, and also lots of delicious tea.
It costs no more than $45 / person for Afternoon High Tea with style. It's a suitable place to spend a good time with family or friends. It's peaceful and elegant. Not to mention the service is quite exceptional.
It's a classy establishment and a suitable place to spend a good time with your family or friends. The kids will even love it, as they will serve them in style.  It's peaceful and elegant. Not to mention the service is quite exceptional.
Visiting Centrepoint Sydney Tower
It's the tallest structure in Sydney (but not the tallest building). Even though it's shorter than Auckland's Sky Tower, it has a taller observation deck. Sydney Tower Eye and Skywalk.
Many tourists consider it as the symbol of the City of Sydney too.
The other names of the tower throughout the years are AMP Tower, Centre Point Tower, etc. Some people also call it the Sydney Tower Eye.
Since it's quite high, you are able to enjoy an amazing view of the city from above.
The perfect day to visit the tower is on a sunny day.
Many tourists enjoy a lunch buffet on the deck. Dine in luxury travel style here.
Luna Park
For a fun day in the school holidays or on the weekend, head with the family to Luna Park. Hop off the train at Centre Point and wander down to the Sydney Harbour where you will find this great entertainment park.
We always spend a day here when we come to Sydney. It is one of Explorason's favorite places.
Art Gallery of NSW
If you are a lover of the arts, you must visit the Art Gallery of NSW in Sydney. It's definitely one of the best Art Museums on this planet.
And the best bit – there's no admission fee. That means it's free for visitors.
What is in the museum? There are many contemporary arts and 19th-century art collections.
Do you want more? There are some galleries and stores near here in The Rocks vicinity where you can see Aboriginal Arts. You can even find the odd Aboriginal dancers at Circular Quay nearby as we did – very fitting for our final day in Australia.
Overall, it's suitable for those who really love artworks. The museum is also perfect for family travel as you encourage your children to appreciate art.
Watching the Whales
Sydney is also famous for its beaches – nearly everyone has heard of Bondi Beach – the home of the Aussie Lifesaver.
If you look for a unique vacation experience, you can join the whale watching tour. There are many sailing boats and vessels available. There's also a yacht cruise.
Apart from watching the whales, you can witness other sea creatures like mereswine and dolphins. There are more than 30 different species of whales and baleen whales in the area so I believe.
Since they are a valuable mammal, the Australian Government is there to protect them. Thanks to the conservation, the number of whales have now increased in the east coast of New South Wales.
Wandering through the Wax Museum
Madame Tussaud's museum is quite famous. You can see many wax figures there. The precision of the figures is quite intriguing and satisfying.
Tussaud was the creator of the original technique of wax figures, and she has developed her creation since 1770. It was in Paris. One of her museums is situated in Sydney.
Today, it becomes one of the best tourist destinations. You shouldn't miss it. The museum opened for public since 2012. The popularity is indeed unmatched for family travel.
There are many famous wax figures like Sir Joseph Banks, Miranda Kerr, etc. 
We have fond memories of visiting other Madame Tussaud's museums around the world including Las Vegas.
Exploring the Jenolan Caves
Take a day or weekend trip away from Sydney and explore more of Australia.
For adventurers, there are the Jenolan Caves set in the beautiful Blue Mountains, and I remember my parents taking me here as a child.
The caves are situated in the Central Tablelands region. They are actually an ancient cave, and you can find many marine fossils there. Not to mention there are calcite formations as you teach your kids about stalactites and stalagmites.
Another interesting fact is about the entrances. There are more than 250 entrances to the caves (predominantly closed off) and there are also numerous passages. The caves are quite complex. You need a local guide to explore them all.
Today, the Jenolan Caves have become one of the most interesting vacation destinations in Sydney. Whilst you are there, spend some time in the Blue Mountain region visiting the famous 'Three Sisters' – a rock formation that hikers will love.
Sydney Royal Botanical Gardens
In Sydney, you should spend a few hours visiting the famous Botanical Gardens. The name is the Royal Botanic Garden Sydney.
And the best part is the location – they are situated in the midst of the city. It's also the oldest botanic institution in Australia. It also belongs to the most valuable botanical institutions in this planet.
There's no admission fee. You can enter it freely. Not to mention they are open every day.
The location of the botanical garden is quite strategic. It's near to the Opera House and other interesting tourist spots. Just head on up behind after you have wandered around the Opera House for a 'must do' photograph.  But make sure you watch out for the Pokemon players.
Sea Sighting from a Seaplane
There's no better way to enjoy the beauty of Sydney from above.
There's the famous seaplane scenic tour where you take off and land on the water! That means you may ride the seaplane to witness the great views of Sydney Harbour – all from a seaplane flight.
The flight plan starts from the Harbour Bridge area and goes all the way to Bondi Beach. The flight is about 8 kilometers. It usually lasts for 15 minutes.
The flight will be an amazing experience for your vacation. It's unforgettable.
Visiting Taronga Zoo 
The Taronga Zoo is quite famous for family travel.
You can witness rare and native animals there, as well as exotic animals from many parts of the world.
The best part is that you can camp in the zoo during nighttime – something the kids will love!
The exotic animals of Australia like the kangaroo, platypus, and koala won't disappoint you.  It takes more than an hour to see those animals.
If you love native wildlife, Taronga Zoo should be your prime destination. You can either come alone or with your family. Don't forget to bring a camera.
Darling Harbour
Spend a day wandering around Darling Harbour. There is a free
There is a free playground here as well as many family-friendly activities and a great place to stroll along the water.
and the Chinese Garden of Friendship.  You can read our separate blog about our time there. We had so much fun even dressing up.
Playing Water Sports at Bundeena
Bundeena is a place you may never have heard of but is the top destination for water sports.
You can try outdoor adventures like kayaking. It's situated in the south part of Sydney. Apart from the water sports, you can enjoy the nature. Bundeena only opens from Wednesday to Sunday. During school holidays, it opens every day. You can even buy your own kayak and paddle boards in Bundeena. It's a perfect place for a family vacation.
It's situated in the south part of Sydney. Apart from the water sports, you can enjoy the nature.
Bundeena only opens from Wednesday to Sunday. During school holidays, it opens every day. You can even rent your own kayak and paddle boards in Bundeena. It's a perfect place for a family vacation.
You can even rent your own kayak and paddle boards in Bundeena. It's a perfect place for a family vacation or just a day out.
In summary, Sydney has become one of the best cities in the world and is an iconic place to visit.
Thanks to its international tourism, there is always something to do.
We've also got a list of great places we can suggest you stay at. Read it here.
Book your next vacation to Sydney, and enjoy the relaxed Australian attitude and the warm summer sun.
Please read our Disclaimer here
Disclaimer: This post may contain Affiliate Links, Sponsored Content, or…