Portstewart Dunluce Belfast Carlingford Ireland
Winter in Ireland must be so different from summer. Today as we wake to the crisp sea air of Portstewart and drive down the main street, it is like a ghost town. It is clear that the tourist season is summer, and this is a coastal town.  90% of the stores here are closed. Darn it!
So I guess that saves us money (that we can't spend) and we drive off.
It is a beautiful coastline. We head slightly out of town and there is a car park on the hill and we stop and get a fabulous view.
Rick at our hostel told us to head up the coast road and check out a castle. Dunluce Castle to be precise.
He said not to bother to pay to go in, as the ruins are just as good from the outside – good tip!  Behind me in the next photo is a cave, and you can just see the sea beyond. It is dangerous to enter, so we didn't.
So we are climbing over slippery rocks.
I think the amazing thing about going to all these derelict castles, is that we talk about what life used to be like centuries ago.
The view from here is amazing.
We are actually on our way around the coast today and have a couple of things to see including the rope bridge and Giants Causeway, so we had better keep moving.  But we do take a moment to enjoy the fabulous view.
But we get sidetracked when we hit the village of Dunluce.
Already we can feel and the difference between the North and Republic of Ireland.  The Scottish and English ties seem to have melded together in this region.  Legends of Finn MacCool bring a giant in these parts is well focused on. 
Shops have fabulous paintings in the windows. Many now empty because of the recession, or turned into homes, it hides well the fact that it is no longer a boom town.
However, we find an amazing charity store.  I get a pair of knee-high leather boots for one pound, fifty.  My son gets a pair of jeans for fifty cents.  There is amazing English vintage china, but I have no way to ship it, so I regretfully leave these items – it takes willpower!
And then we regretfully leave this cute little town.
I will blog separately on Giants Causeway.
Now this place is amazing. Way too touristy, and if you are planning to tour the UK and Ireland, I suggest joining the National Trust. Tickets for both here and the Rope Bridge are National Trust. About 4 visits to things and you have a year pass paid for.
We see some cute little lambs on the way to the Giants Causeway.
We then head to the Carrick-A-Rede Rope Bridge at Ballintoy, County Antrim.  I will blog separately about here too.  We end up leaving the Rope Bridge way after lunchtime. We wandered along the coast road. We called into a pub that had a 'food all day' sign, but they don't serve lunch!  So we had a hard time finding food. There is a real lack of pubs in the north.
It is about 3 p.m. when we find a cute town and I have Explorason bobbing in and out of pubs and cafes trying to find a place that is still serving food.  We eventually find one that does.  I can't even recall the little town, but when we got in, the old had been modernized and the lady was quite unfriendly.  This was the first person we have met in all of Ireland like this.  I tried to give her sympathetic comments, thinking maybe she was overworked or having a bad day, but she clearly was having a bad life. We ate, and we left!
It was interesting as we drove along that mailboxes and telephone boxes are now red and not green.  Little changes. More of a British feel for sure.
We needed some accommodation for the night, but we had only one night left and we had to get to Dublin tomorrow, so we wanted to cover ground as much as we can.
The amazing car park attendant at the Rope Bridge had given me a page full of instructions on how to get through Belfast. Which lane to get into – everything – such a nice guy.
So we stop for a bathroom break and decide we will drive through Belfast. We hope to come back at the end of our stay in Ireland. We need time to see this city, and we can visit here with public transport, so we will give Belfast a miss for today.  
We do drive through, and we get the correct lane, and it is the easiest city I have ever driven through at peak hour.
But now we search for accommodation. These are the highest hills in Ireland we are now driving through. It is also where bandits hang out we are told.  We stop at a few places. Accommodation is crazy expensive in the north in the hotels. We try a couple of BnB's and we keep getting told to try the next one.
It is OK we head on.
We get to a peninsula and get told to go the wrong way. So we end up on the wrong side of the water. It is OK. We go into a hotel but they have a midweek wedding party arriving and so I grab my trusty hostel pamphlet. I ask him to ring Carlingford and see if the hostel is open. It is. It is in the Republic of Ireland again. So we have to drive around the peninsula and it is getting to be 8 p.m.  We have a reservation.
As we drive there I feel like I am 'home'. I like the Republic.  It is cheaper for accommodation.
Carlingford is an amazing historical town. We have arrived at a great place.
I am so happy!  We book into the hostel. There are teenagers everywhere as it is also a sports camp, but that is OK.  We have our own room and ensuite.  The staff is friendly.
We head to a really quaint pub for dinner and have baked beans of all things with hot chips.
It feels good to stop, and relax, and eat comfort food.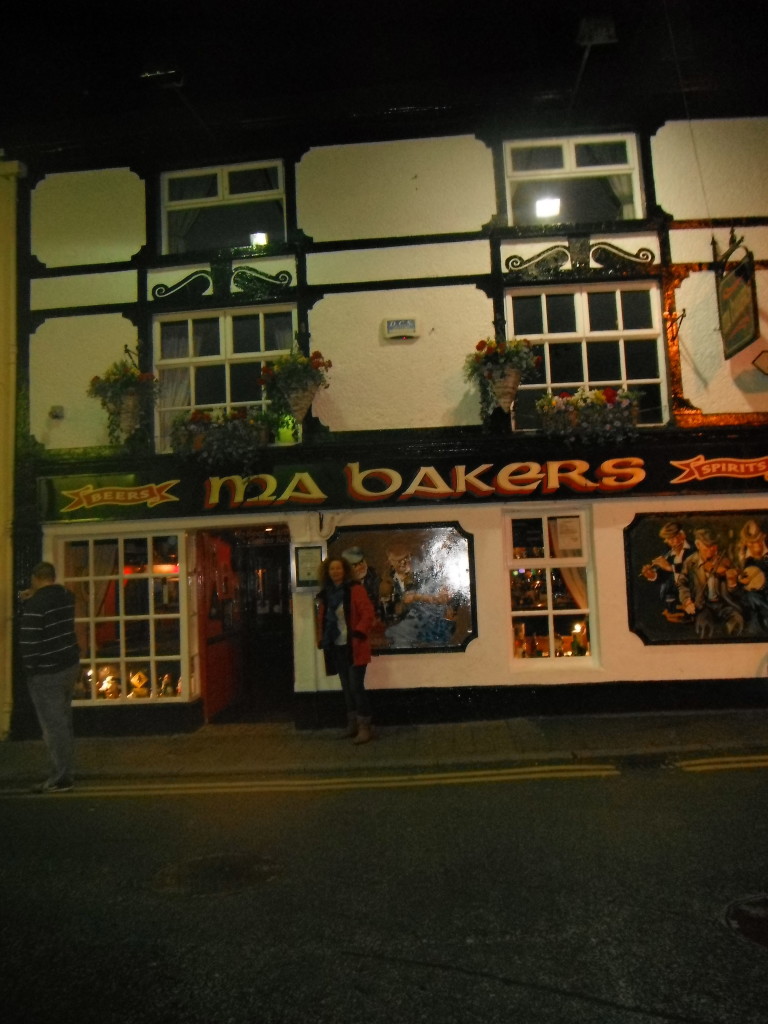 Questions and Comments
Have you been to Ireland?
What do you find fascinating about Ireland?
Did you get to visit Portstewart Dunluce Belfast Carlingford Ireland?
How was the experience?
Do share your opinions with us below.