Vinales Cuba to Havana by taxi then onto Trinidad
Leaving Viñales on 30th December by shared taxi (30 CUC for both of us), we journeyed back to Havana to collect our main luggage, which we had left in storage at the Casa Particular my sister had stayed at.
To our surprise and delight, the taxi driver lived in Trinidad and would be driving back there that afternoon. We are told wages in Cuba are 10 – 16 CUC a month (a CUC is a similar value to a US$).  So when he wanted 60 CUC for a private taxi, firstly we knew it was overpriced, but he was willing to drive and wait for us at the only Money Changer / Bank in Havana (3/4 way down Obispo – opposite Johnson Drug) that accepted the Commonwealth Travel Money Card we used (Mastercard).  When we arrived we discovered the line to be about 2 hours long, so with pleas to cut the line at about the ½ hour wait point, we managed to join in and chat to those waiting with us. When we finally were inside and served, we then found the withdrawal limit was only $100 for the day. This was pretty useless, so I managed to explain my situation and get $500.  I had to hope this would last me the rest of our time in Cuba, along with the remaining Mexican Peso we had to exchange. We grabbed 4 apples from a street seller.  Apples are luxury and nearly $1 each.  But we needed food for the journey. We knew our 60 CUC would be going straight in the driver's pocket, or at least a good part of it. Along the journey he had about 10 stops for an overheated engine, so he bought us a juice and apologized.
He even offered to give us a tour of Cienfuegos with all the wonderful art deco and French style buildings.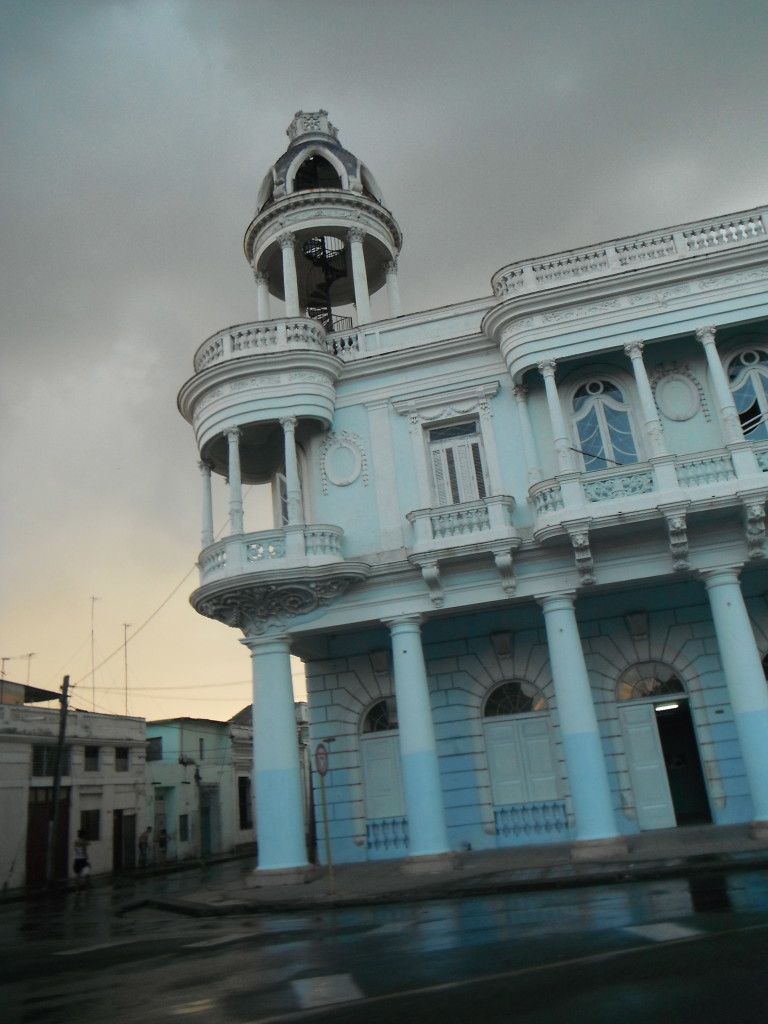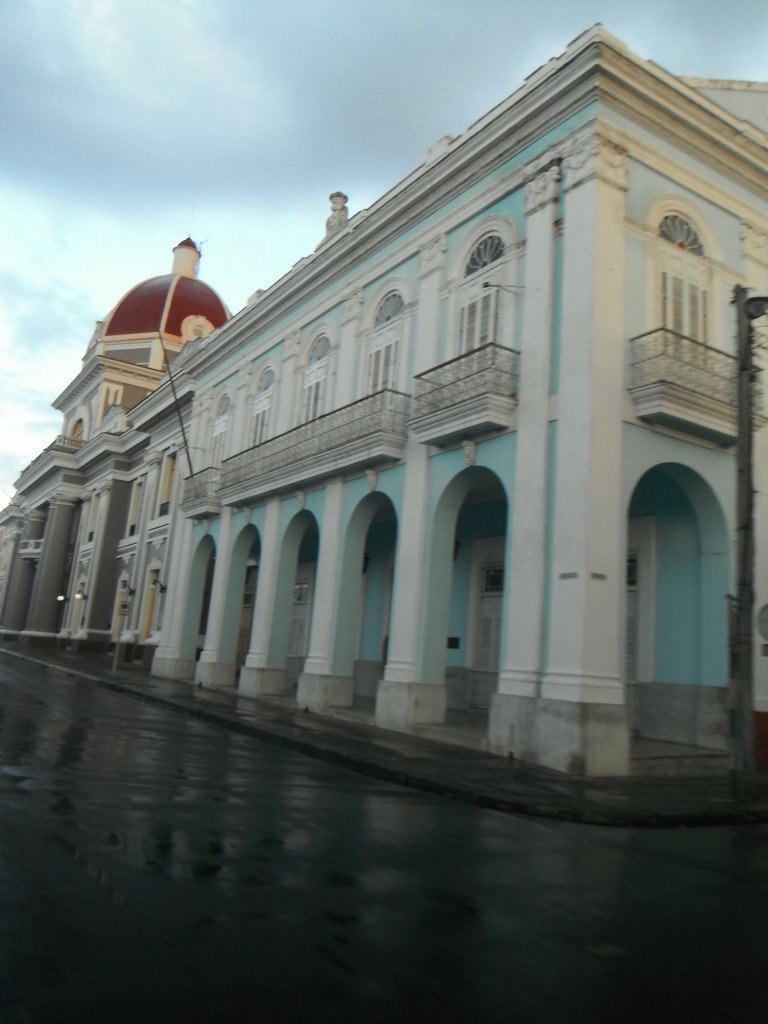 Our driver spoke some English and gave us a good tour.
He also rang his wife to find us a Casa Particular, but on arriving in the dark, it was not near the colonial section of town, and the lady who owned it felt like she had just left her position in the Nazi camp, so we declined.
I had an address from a lady I met in Viñales, and after he tried another from someone he knew who wasn't home, he then reluctantly drove us to the next address.  As he pulled up, I saw a room available sign, and we looked in and it looked OK.  She, however, walked us down to the other lady and she with one look, we decided quickly decided we didn't want to stay with her! So we were pretty happy when we discovered we were joining happy people celebrating the Casa Particular owner's birthday party.  It appears she is a roller skate /blade instructor, and the house was full of children on skates, and playing dominoes, and eating cake.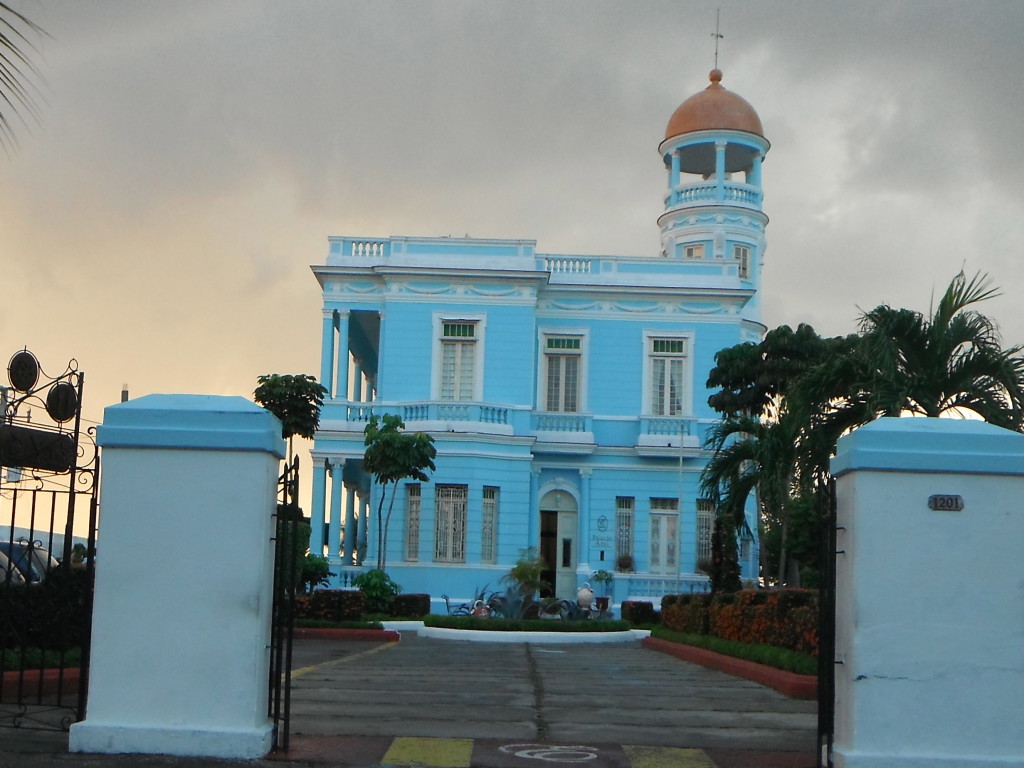 I was offered rum and cake, and they offered to cook us dinner.  He was a chef, and the lobster he made for me was excellent, and a separate chicken fillet was prepared for my son.  To our surprise, next morning the bill for the food was more expensive than one of the best restaurants in Cuba, with inflated prices for bottles of water, but it was a fun night and this was obviously more cash in their pocket.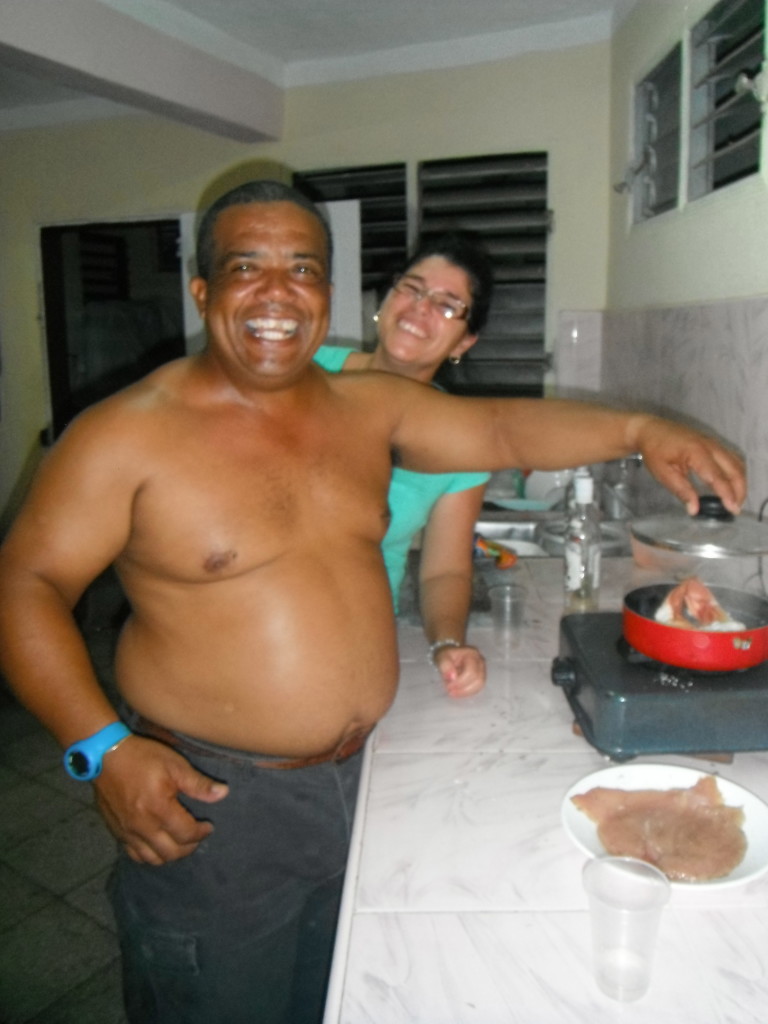 We also learned about the 'kick-back system'.  Because the Viñales woman had recommended the casa next door, she was to get 10 CUC, and because we didn't stay there our owner was to pay the 2 nights at an extra 10 CUC that was added to our bill, so instead of 15 CUC a night, the first 2 nights were 25 CUC.  With all our bags and only being a little over $10 more, we felt a bit trapped to stay.  I did, however, go in and tell the rather nasty neighbor I had no intention of staying with her, but this just caused the casa owner we were in problems.  They were very lovely and welcoming where we were staying, but it really wasn't what I wanted. Trinidad is known for its antique and colonial homes.  We were in a poorer home, but it was clean, and the owners were lovely, so we stayed.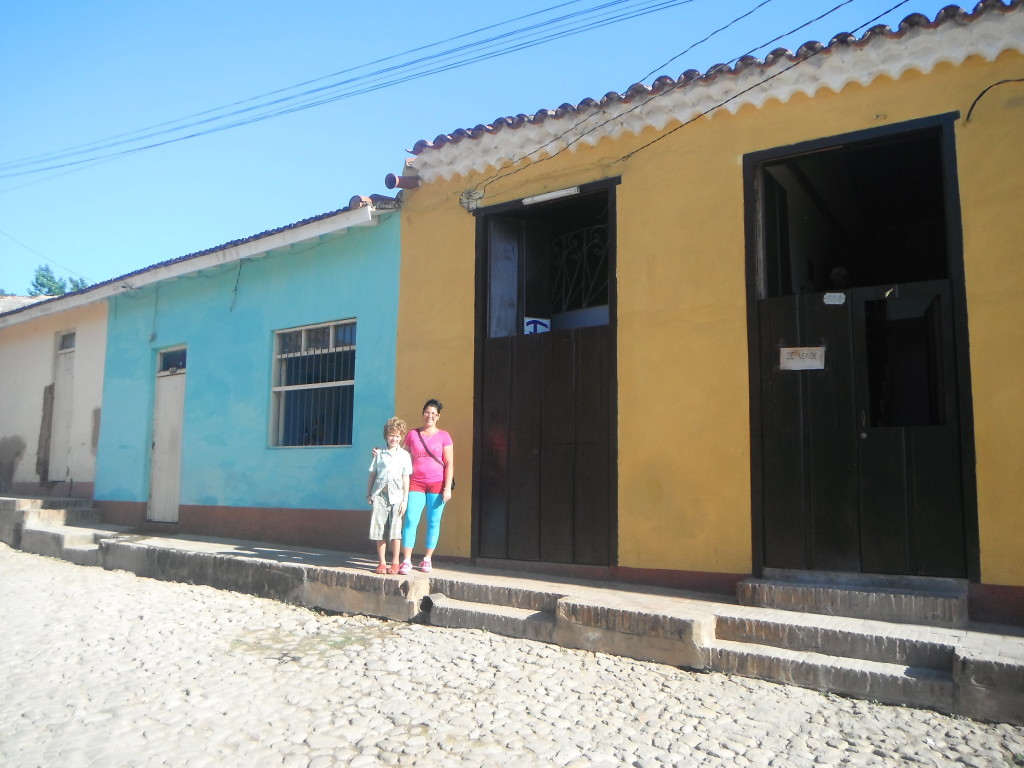 I did find they expected us to buy breakfast from them.  However, I usually make my own coffee, and we have cereal we have with us.  Again I found myself paying for what I did not really want. Gosh, I found it hard, when they had so little money, yet my money is going over my budget. This was really starting to stress me big-time. Not only that, but they invited us with some insistence to join their family on the nearby country property for New Year's Eve.  My plans for coming to Trinidad and enjoying the music and a nice party night just were not going to happen.  But as this was a chance to experience real Cuban culture, we had agreed. One of the hardest things I have found with travel is the fact I do not want to offend.  This often is at the detriment of what I really want to do.  So yet again I was not staying where I wanted, nor was my New Year to start as I had planned. OK – so my New Year's start will be that 'I WILL start to say what I want', and without being so concerned with offending. Oh, I hate conflict or hurting others feelings. This would be hard for me. But I am learning – I need to do it, and I am going to do it! Hmmm – did I just make a New Year's Resolution?
Questions and Comments
Have you visited Vinales Cuba before?
How did you find the place to be?
What do you make of the discoveries there?
What do you think of their culture?
Do share your comments with us below.