Playa Del Carmen Mexico – a very pretty touristy town
We have just spent 4 glorious days in Playa del Carmen in Mexico.
We stayed at Playa Caribe B&B (see separate blog) and it was located right alongside a lovely golf course.
So we would walk into town, via the golf course each day.  Just lovely!
As Explorason likes to play golf, he was rather upset when he didn't get to play, but we decided we will head to mini-golf soon instead.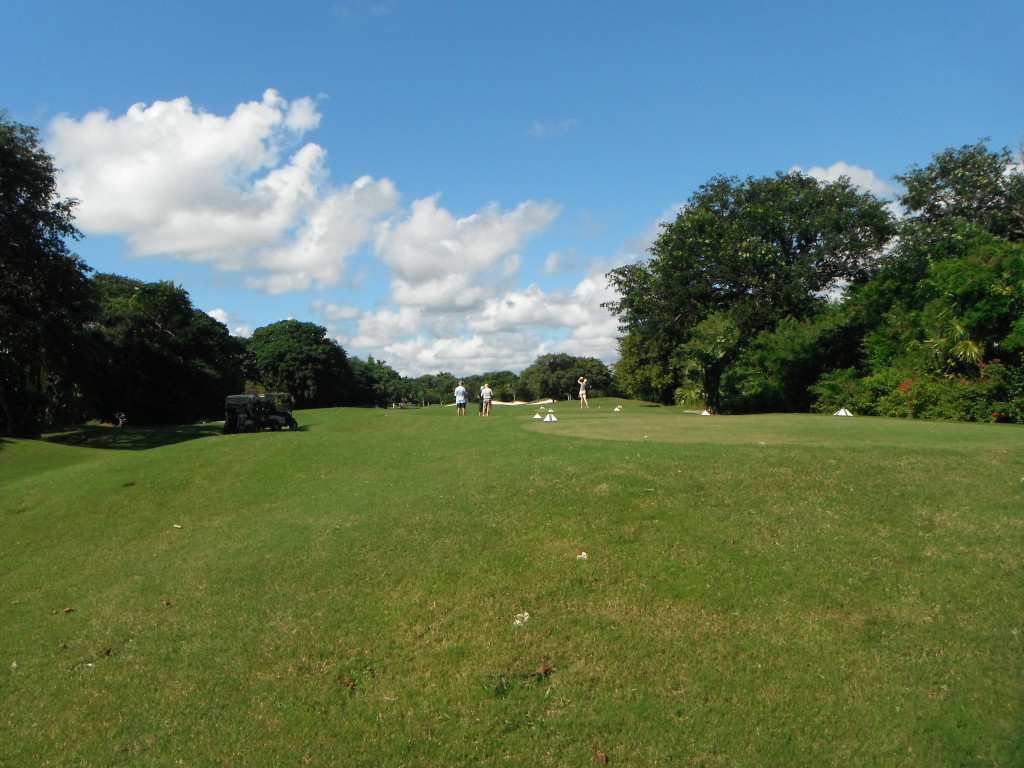 Our first day saw us walking to Walmart for supplies.
It was a bit further than we thought, but a great way to see the town.
We enjoyed the square where they were erecting a giant Christmas tree.
I loved the plaques with interactions on Mayan counting.
As we had learned about this in Tulum, this was really interesting for us.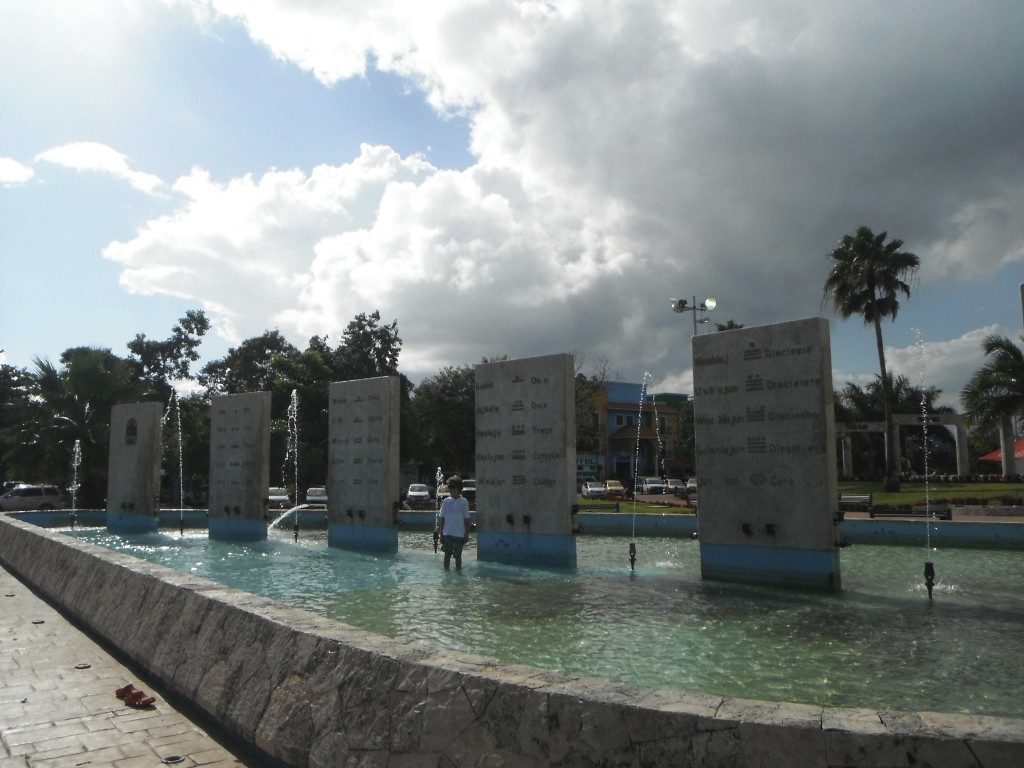 It is a neat and clean square, and they had use planted poinsettias for Christmas – just so pretty!
They also have some traditional Mayan art in the amphitheater.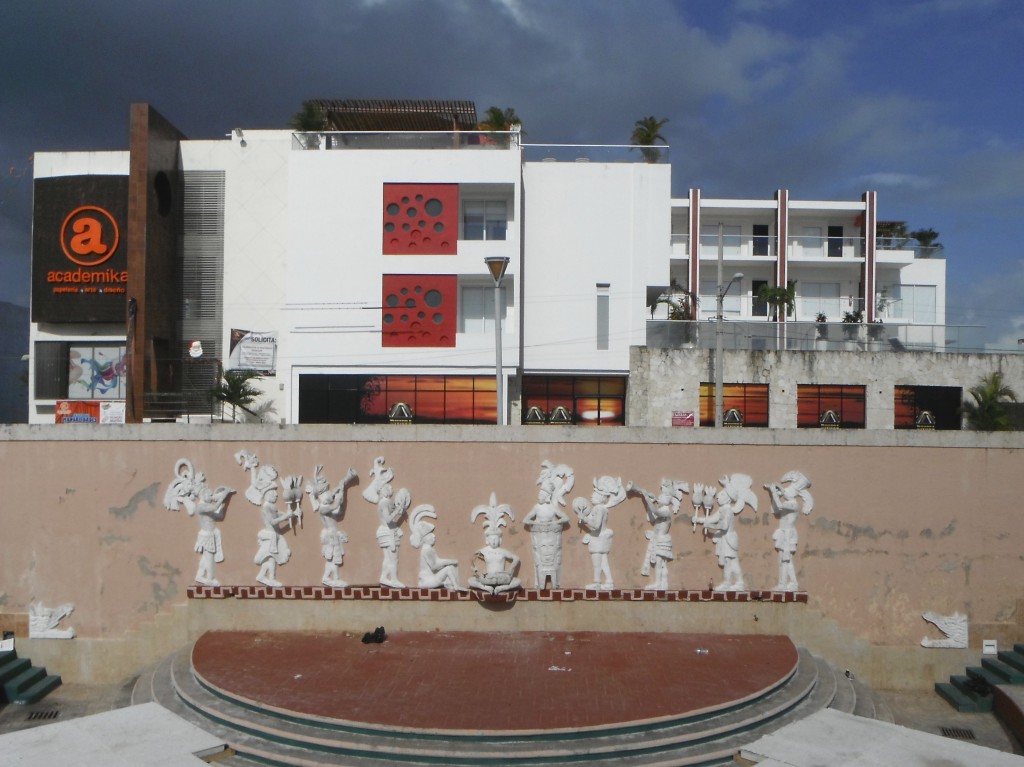 On the way back we passed several walls with artwork and paintings.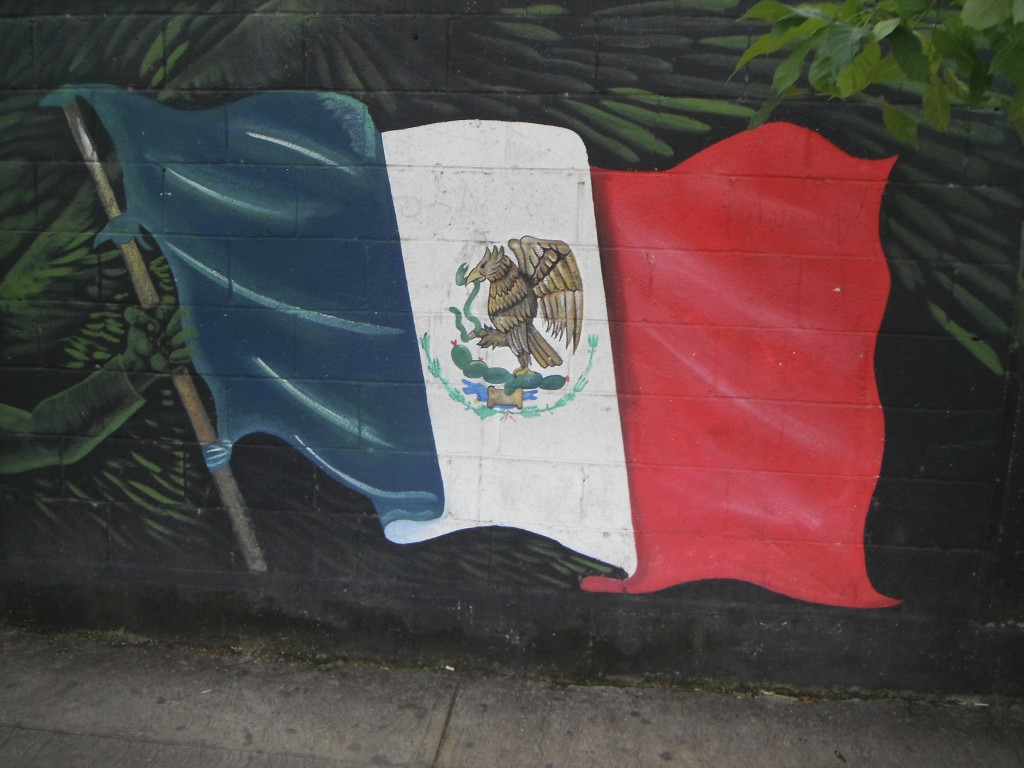 These lined both sides of the street and went a whole block.
Walking is a great way to see local sights.
We enjoyed looking at the gorgeous gardens, and all the mosaics and statues.
I especially liked several of the colorful Mexican art pieces that were on the side of a pool.
Made me want to have a home to decorate again – we miss that – a lot!
Once in town, we just felt like tourists, not travelers.
Multitudes of Americans seemed to surround us, but we were also surprised at the number of Australian accents we also heard.
There are so many souvenir shops, and most are not on the cheap side.
More than 4 times the price of Guatemala.
The seaside is glorious.  White sands and azure blue and aquamarine seas.
It doesn't show it here, but there are throngs of tourists, but more seem to be shopping than they seem to be lounging on the sand.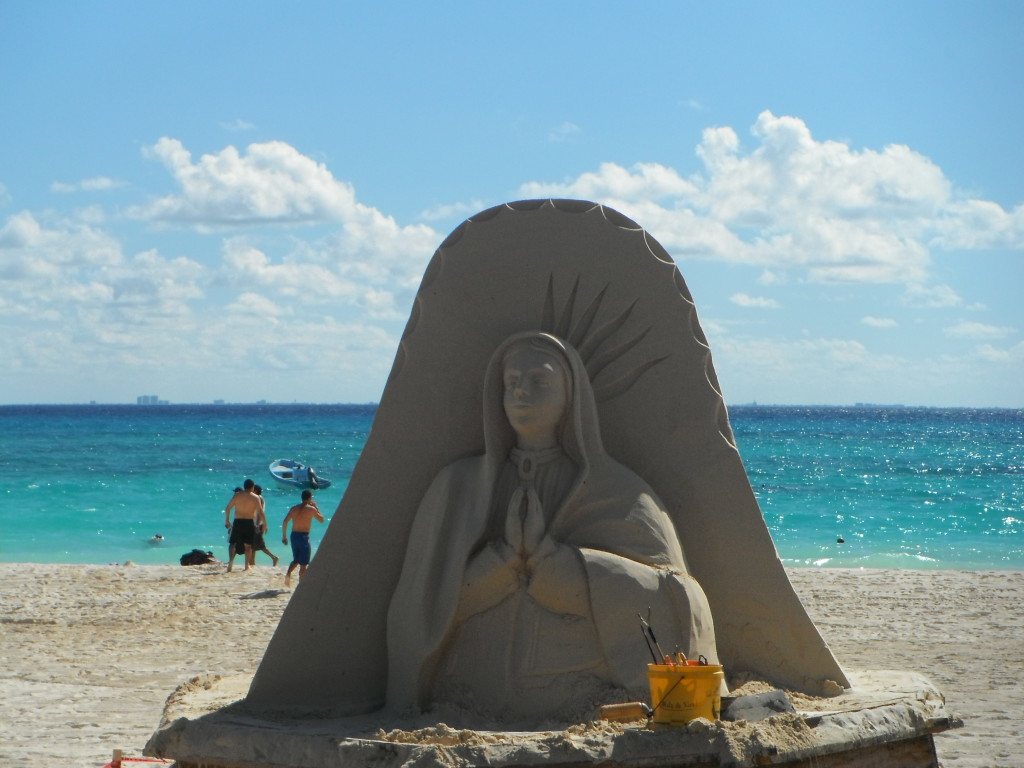 There is a beautiful little chapel right on the corner of 5th Avenue.
Feels more like we are in Greece!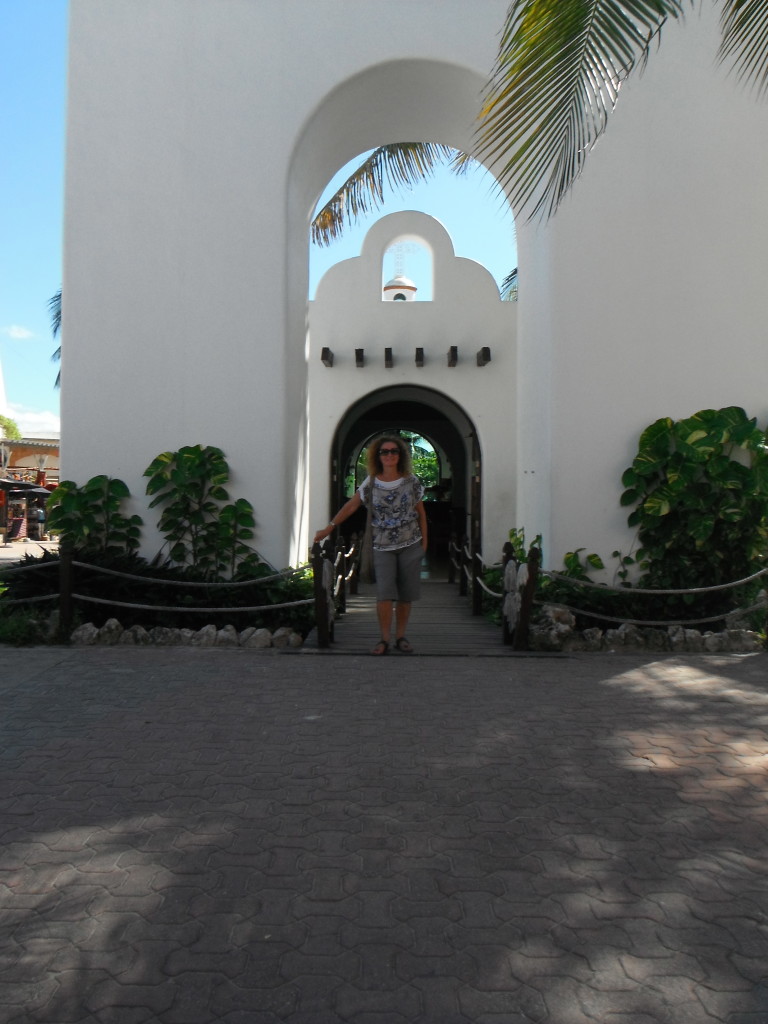 On the way home, we had a bit more fun with Le Frog – who has made his way to Mexico too.
There is a Mayan stone wall that dates back to 1200 – 1600 BC.
Here tree roots grow around the stone.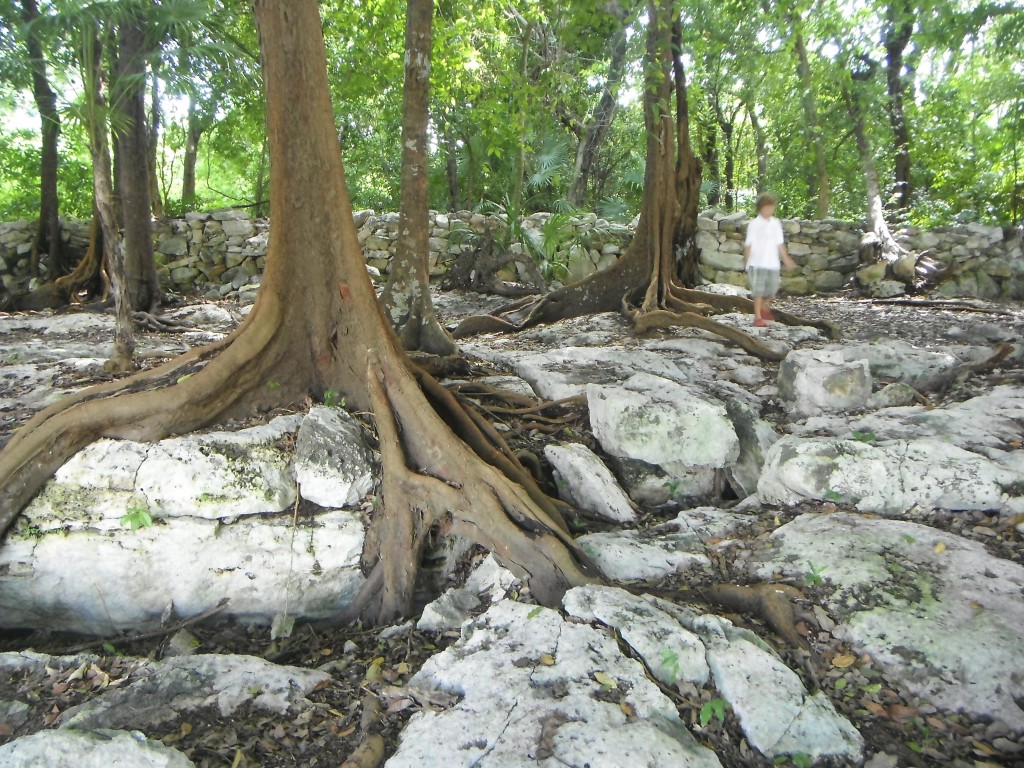 We saw several iguanas too.
This one behind me didn't seem to mind me getting up close and personal.
They almost looked a bit like alligators – so Explorason thought.
We really enjoyed our days here, but we are ready to move on.
A lovely place to visit, and we could easily live here.
Questions and Comments
Have you toured Mexico before?
Did you get to visit the amazing Playa Del Carmen?
How did you find the place to be?
What do you think of their culture?
Do share your comments with us below.