I'm a single Mum. A go-getter who never quits. An EXPLORER, who YES, loves to Explore!
So what better way to explore Zanzibar than with a 4WD that gives us the freedom to go where we want to, whenever we want to, and with whatever we want to carry.
I've driven in Africa before, and I love the freedom of having our own vehicle.
Arriving in Zanzibar
Because we are slowing down our travels, we wanted the opportunity to explore the whole island, so we decided to hire a 4WD from ZanCars. I contacted quite a few companies but I was impressed with this company and how professional they were, so I want to give them a bit of a shout-out here, and to share with you a few of our 4WD experiences.
When we contacted ZanCars we used WhatsApp to send photos of my Australian license, whilst he sent photos of the 4WD's he hired out to us.
Tanzania Drivers Permit Paper
It is important to not only always carry your original Drivers Licence, but also to ensure that whoever you rent a vehicle from can organize a Tanzania Drivers Permit paper.  They did this and more. We were stopped countless times by the law enforcement officers, and this paper was well used.
Meet and Greet At The Airport
This car hire company even sent a photo via WhatsApp of the printed sign he would hold at the airport arrival area where he would greet us – our arrival felt very V.I.P.
Helpful Service
This lovely guy went over and above with his service and took us to the nearby phone SIM card shop to purchase a SIM card so we could use our phone for added safety on the island.
He briefed me on road speed limits, habits of police when they stop us (which is usually at least 2 times a day), the general road conditions, and weather on the island.
We ended up back at the airport because the ATM is there. There are no ATMs outside of the airport/Stonetown area, it was important we extracted our cash here – so glad ZanCars advised me of this too.
He then took us via the fuel station to fill up the vehicle, and finally, we followed him to an intersection, and he waved us off. What a great start to our time here!
Map and Directions
He also provided a map for us – a good back-up, but we used Map.me App on the phone most of the time, but the map is handy when the phone runs out of charge.
A Quick Fix
We discovered a nail in the tire so we had to decoy to a tire repair shop to get that fixed too! (Did I mention the roads are not too good on Zanzibar?)
Our First Adventure
So our first adventure was getting fruit thrown at the 4WD.
As I drove along, I felt a little apprehensive. Even though Tanzania drive on the left like Australia, the roads are overall in very poor condition, and I was in a new place.
We took it slow because the lack of speed signs meant we could easily receive a speeding fine by the police who use radar guns sometimes and for entering a village, which should be 40KMPH.
In fact, I had no idea where most villages started and ended, and so caught myself doing 60 KMPH in the wrong zone way too quickly.
We were used to happy Christian Kenya and Uganda where kids raced up and waved, and everyone was friendly and loved their photographs taken. Zanzibar we quickly learned is NOT like that because it is Muslim and they don't like their faces to be photographed (we were later told).
We quickly learned that even if we ask it is usually "NO".
We saw some people selling fruit, and as Explorason went to take a photo, she threw fruit at the vehicle.
This really shocked him!
Despite the fruit-throwing incident, Explorason was still very excited to be here, and we chatted away and missed our turn!
We missed our turn on the way to our resort and got lost on our first day – another adventure.
Police Barricades
We were busy looking out for monkeys, so it was a surprise when a policeman walked out in front of the 4WD.
I needed to remember not to look up, but to look out!
When we were stopped by the policeman – in fact, three police barricades on the first day, and the policeman asked, "where is my present from Australia"?
Each time we were stopped we were asked to see the car was registered, show my paper license and grilled with various questions. Usually "is this your first time in Zanzibar".
In the end, we had a song we would sing depicting our frequent police stops.
Luggage
We have 2 large suitcases and two small trolley bags. We were able to leave the large suitcase in the vehicle if it was locked within the hotel security parking/grounds, and not have to bring everything in. We loved this fact.
Road Conditions
Roads in Zanzibar can be REALLY bad. The center main road to the north of the island is just atrocious. The potholes can be really deep, and it is hard to know where to drive and zig-zag all over the road.
But that is all part of the adventure.
Seeing Local Life
I loved driving along and seeing the village life. We could really absorb so much more with having our own 4WD vehicle.
Photograph moments
I cherished the moments when we could stop at a moments notice to take a photograph.  I do think I saw more ladies with stick bundles on their heads and girls in bright clothing, but many of these moments remain only in my memory bank.
I know the fact that I was driving meant I was more observant of what was around me.
Sharing The Roads
Roads are used by everyone and everything. This mean bullocks, wagons, kids, bicycles, cars, and trucks to name a few.
Beware The Pedestrian
Many locals tried to flag me down for a lift. As kind as I am, we kept our vehicle doors locked, and we didn't collect any hitchhikers.  When I have my passport on me, the doors do not open to anyone.  Pedestrians walk on the road too, so I was always watching the sides.
Parades and Celebrations
I'm not sure why these women we banging pots and dancing on the road, but they were a happy lot, and we thought they were fun.
Fuel Efficiency
I found our little 4WD so economical as far as fuel went, even though we were always driving with the air conditioner on. We went up and down the island several times and only used less than 2 tanks of fuel in a month – I was pretty happy about that.
Easy Parking
This car was automatic, a breeze to drive, and easy to park.
Taxi – Private Car with Driver – 4WD
A regular fare is about $60 USD for under 1 hour on the island, so the cost of hiring the 4WD was great n comparison.  We organized it for the whole month and got a great deal.
Conclusion
I loved the freedom of coming and going wherever we wanted and whenever we wanted and it was definitely great value for money.
I felt really safe and even had to drive at night once when my son needed to go to the medical clinic for emergency treatment.
Zancars was the most affordable vehicle hire I personally found on the island of Zanzibar.  A way better deal, and top service.
They were available anytime we needed them and for any reason whatsoever. They gave me personal peace of mind that they were there to assist us with any need or problem we encountered.
I found the vehicle to be in overall good condition for the age, and we had no problems with it at all.
Our Last Crazy Adventure With The 4WD
On our last day, we headed into Stone Town.  The streets of this UNESCO World heritage site remind me of the laneways of Morocco.  It was pouring with rain. We had been stopped by a policeman who gave me a stern talking to about not listening to what other policemen say.  As we
It was pouring with rain. We had been stopped by a policeman who gave me a stern talking to about not listening to what other policemen say.
As we entered the Stone Town area the streets were blocked off, so the parking attendant tried to get into the car – but we were not stopping – we were doing a U-Turn.
He ran after us keen to make a few shillings out of me.
The last thing I saw, was a man running behind the 4WD as the dust clouded behind us. There was no stopping us – we were off to explore Stone Town!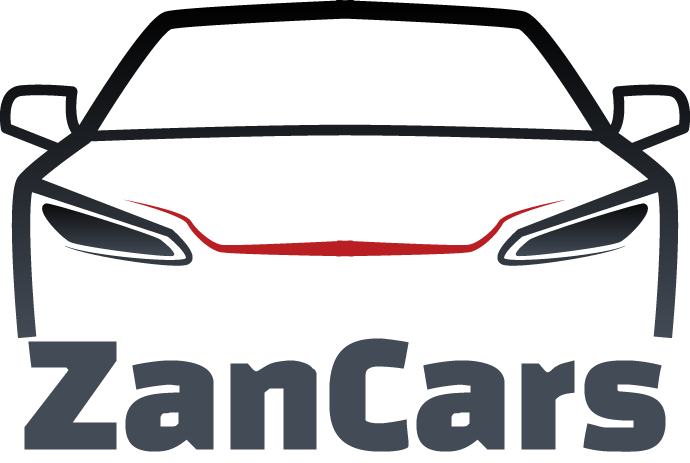 Website: ZanCars    info@zancars.com
+255 (744) 860 186
Questions and Comments
Are you a fun of vehicles? What is your favorite car model?
Do have any idea on some of the ways of getting a good deal on car hire?
Help us reach more people with great contents by sharing your thoughts with our readers in the comments section below.