Visiting Brasov Romania for their Christmas Markets
We decided to leave Bucharest early and drive to Brasov to stay.
On the way my gut feel was to change the tyres to winter snow tyres and not just rely on carrying snow chains.
It was Sunday, so it was amazing that I found a little workshop open, and it was also fun to communicate in sign language to order snow tyres.
So glad I changed to 4 Pirelli snow tyres, because look what happened within the hour.
We drive straight into a snow storm!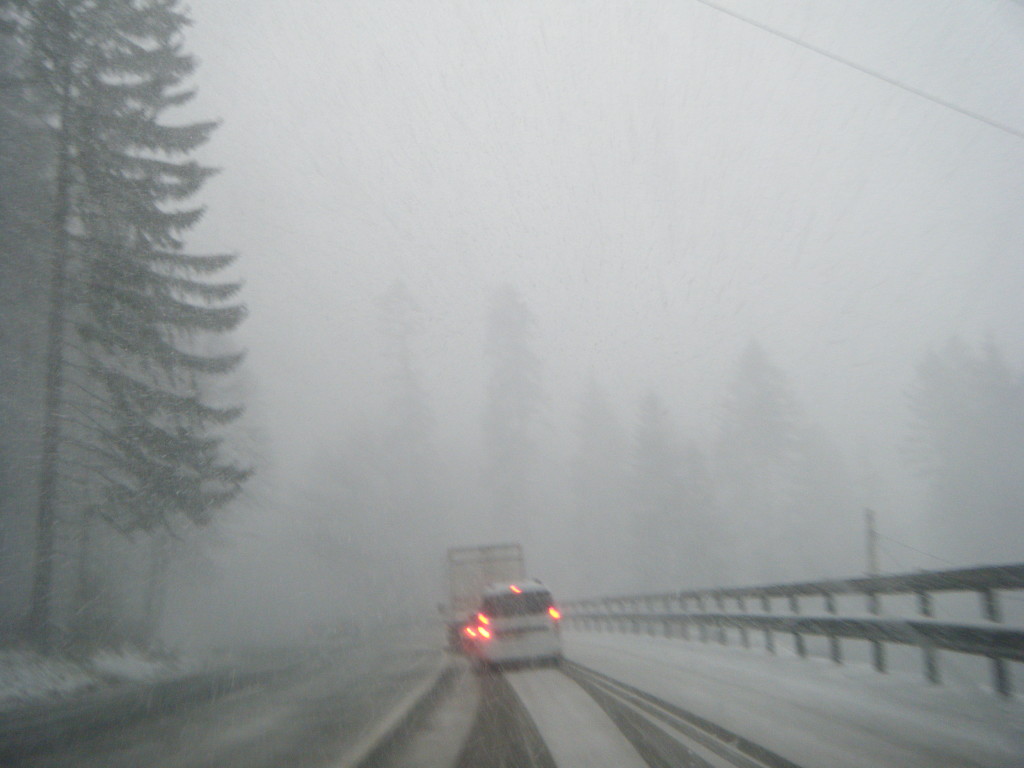 Even with it snowing, we were pretty excited.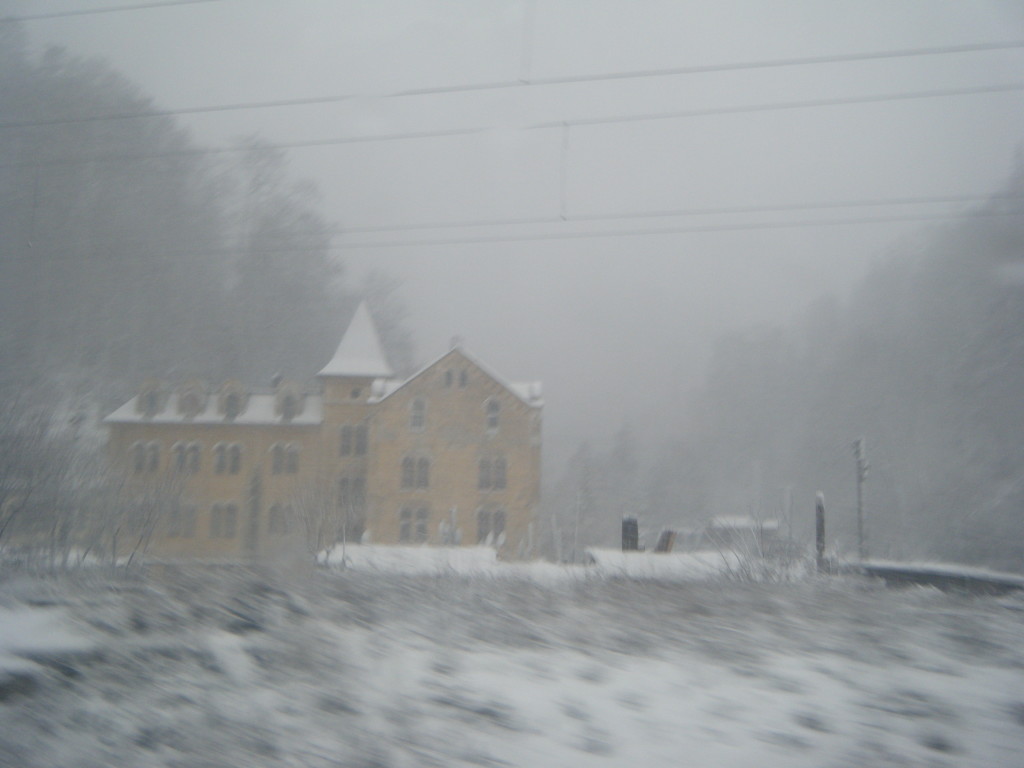 We arrived in Brasov, and there was barely any snow there – they had missed the brunt of the storm.  So we quickly unpacked and walked to the town square for the Brasov Christmas market.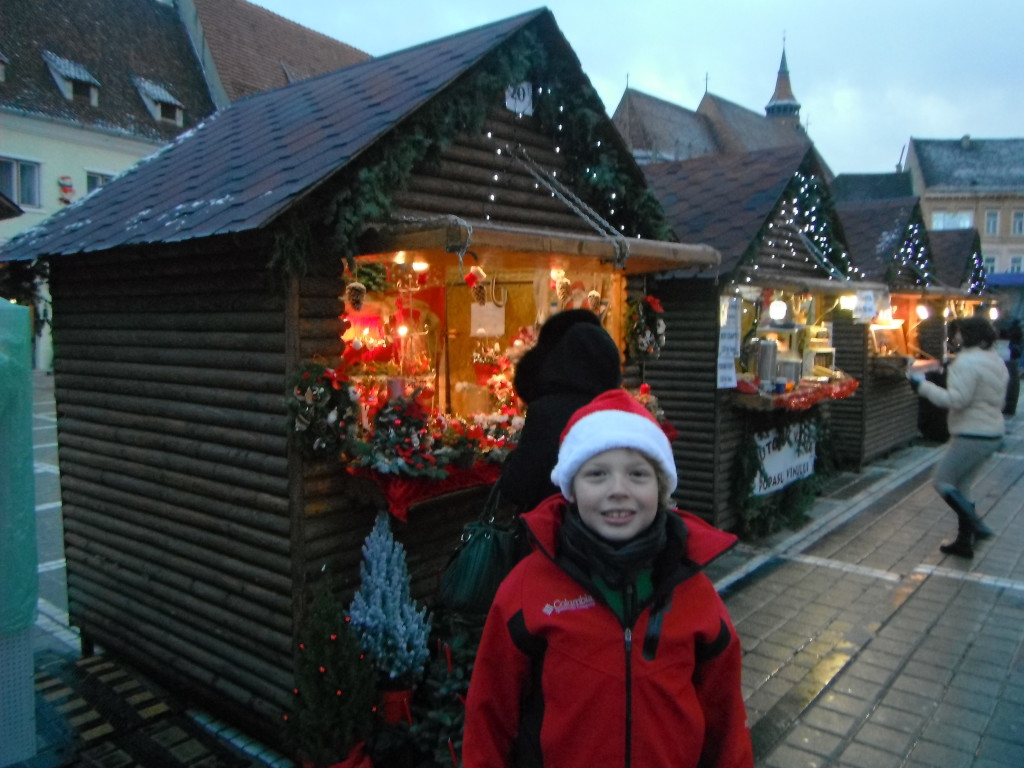 There are loads of local produce stalls.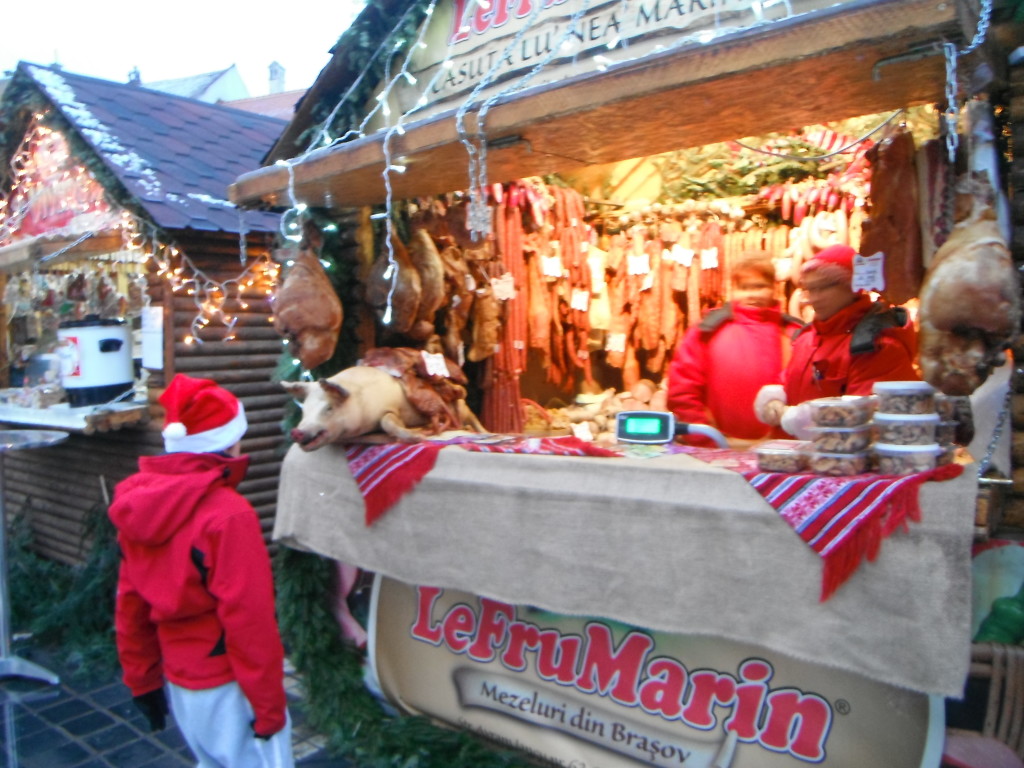 I went for a nice cup of Vin Fiert – or mulled wine. There first one was actually too spicy, so I gave it to a street beggar.  She was delighted and smiled from ear to ear at the warm drink. She 'downed' the whole cup without stopping or removing the grin!
I felt happy and went to a different stall for the next one, and it was way nicer.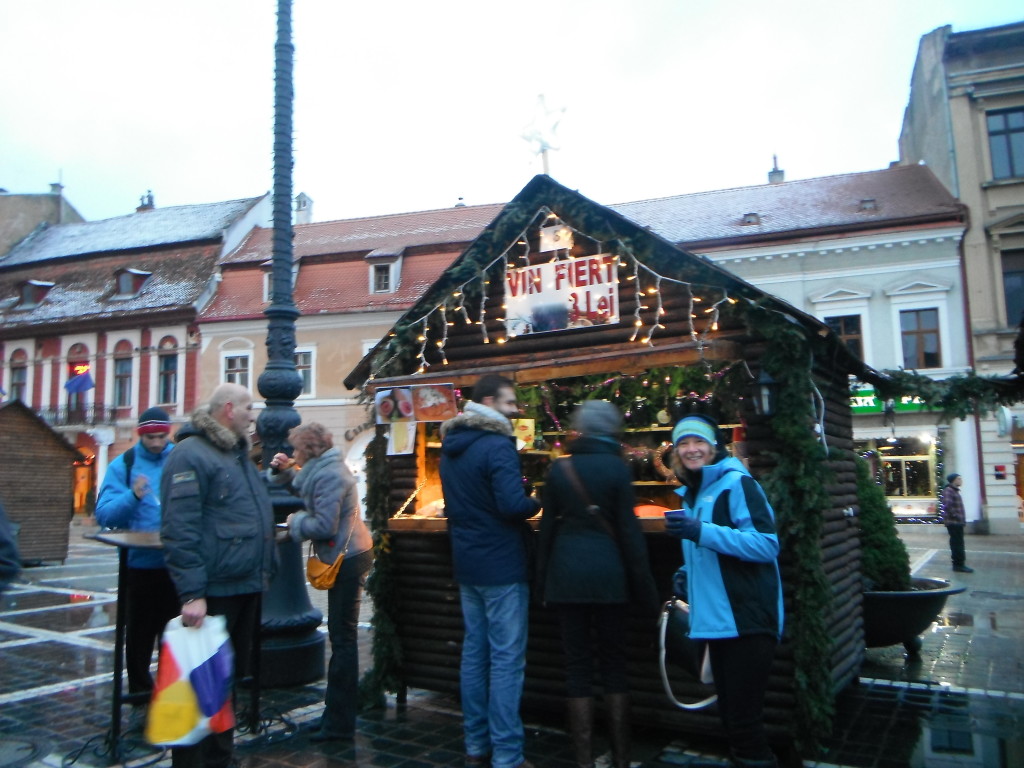 The locals are really friendly – this guy is selling chocolate and gave us samples to try.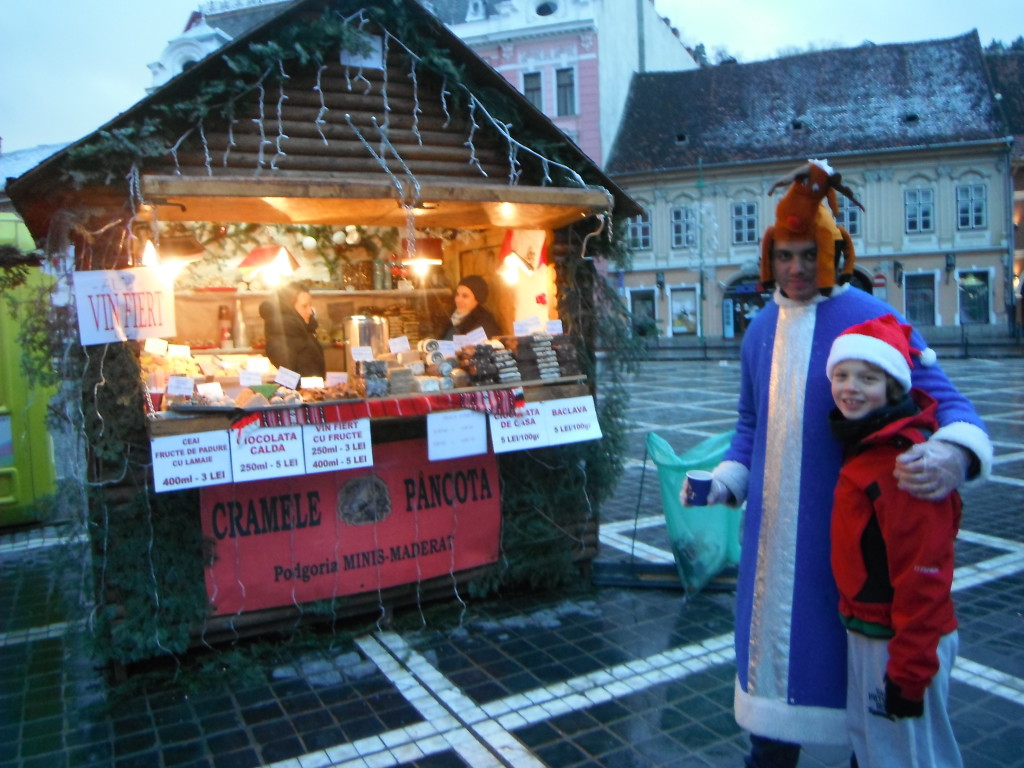 Explorason just loved running around catching the delicate snowflakes in his mouth.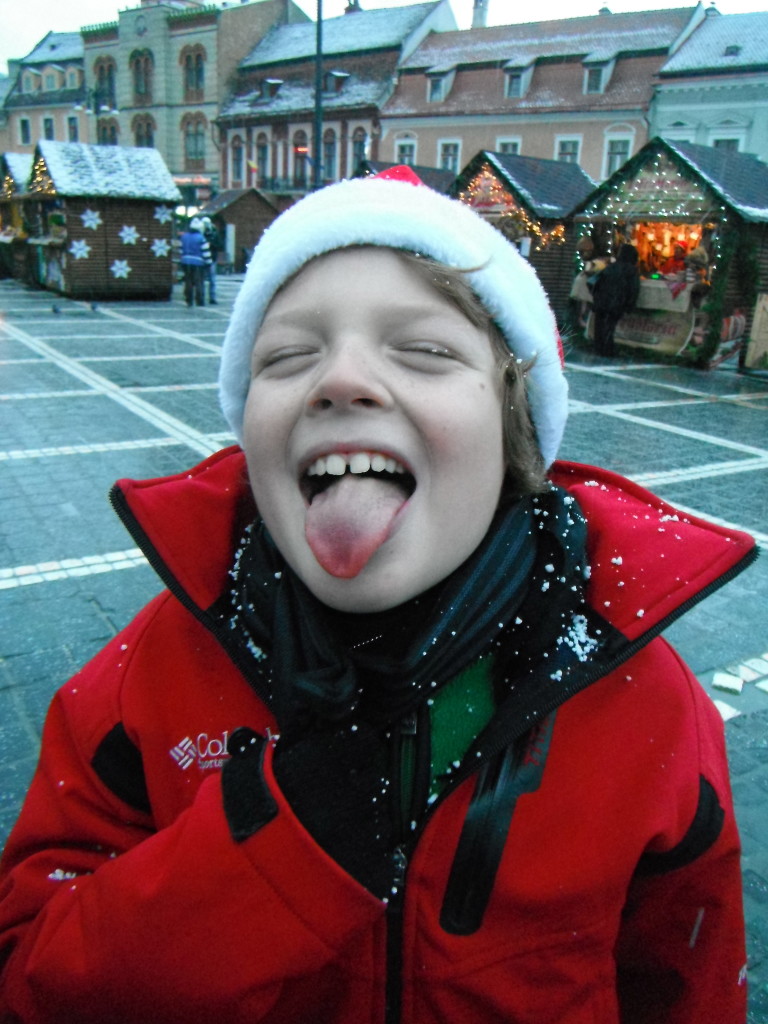 There is a nativity scene – it has weird faces someone has made.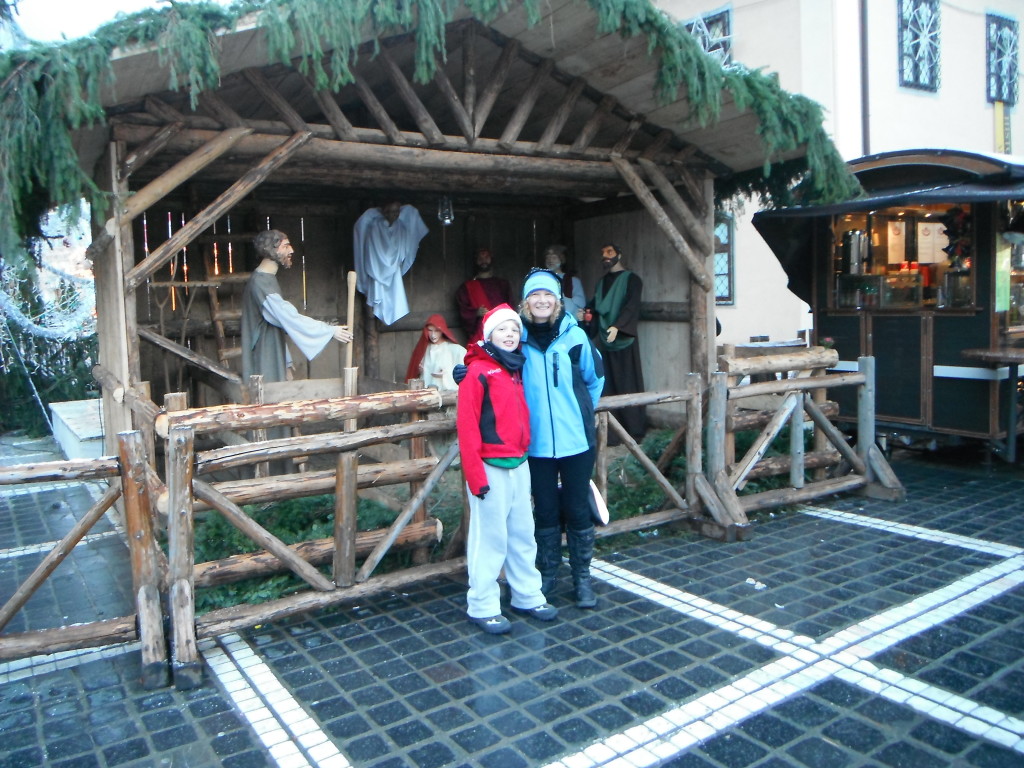 The church bells ring, and it feels like Christmas.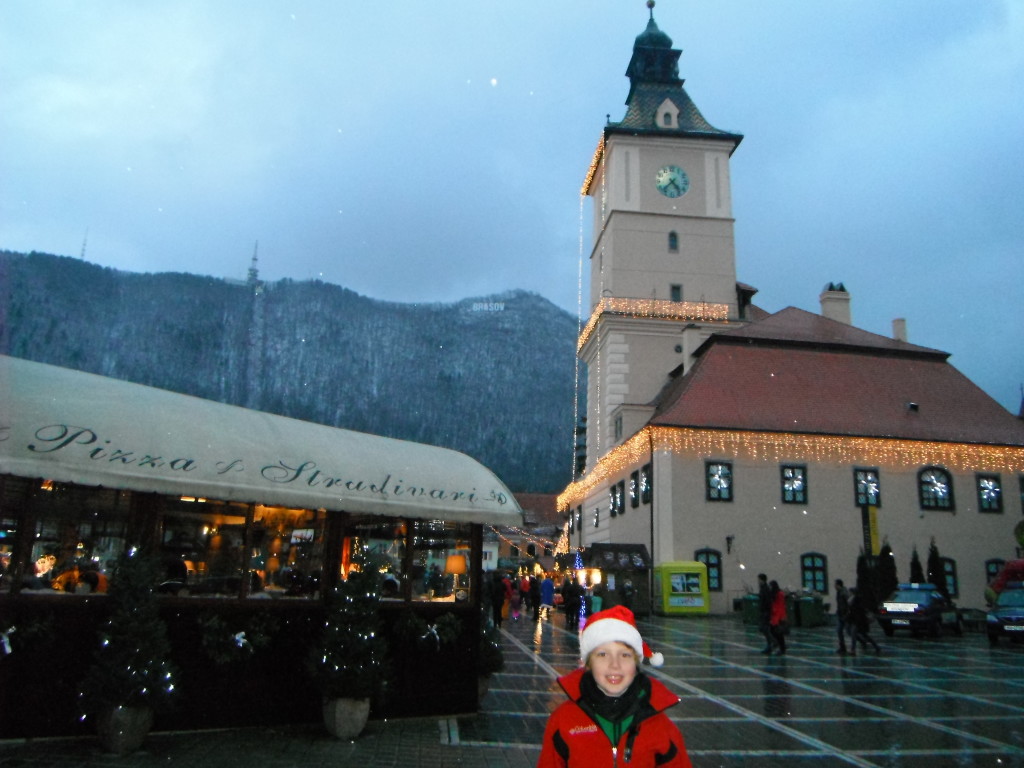 It is so nice for our dream to have come true. Christmas markets in Eastern Europe, and SNOW !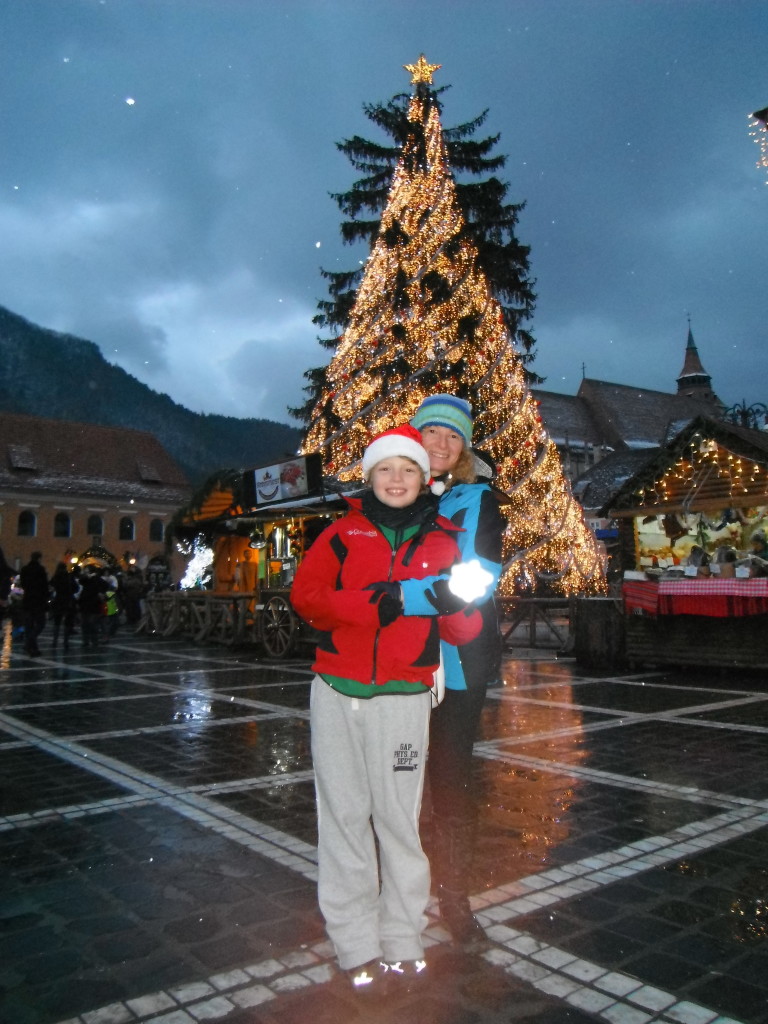 As evening falls, the lights all turn on – it is beautiful. We walk to the next street where there is a craft fair inside. Romania has a lot of craft fairs for Christmas.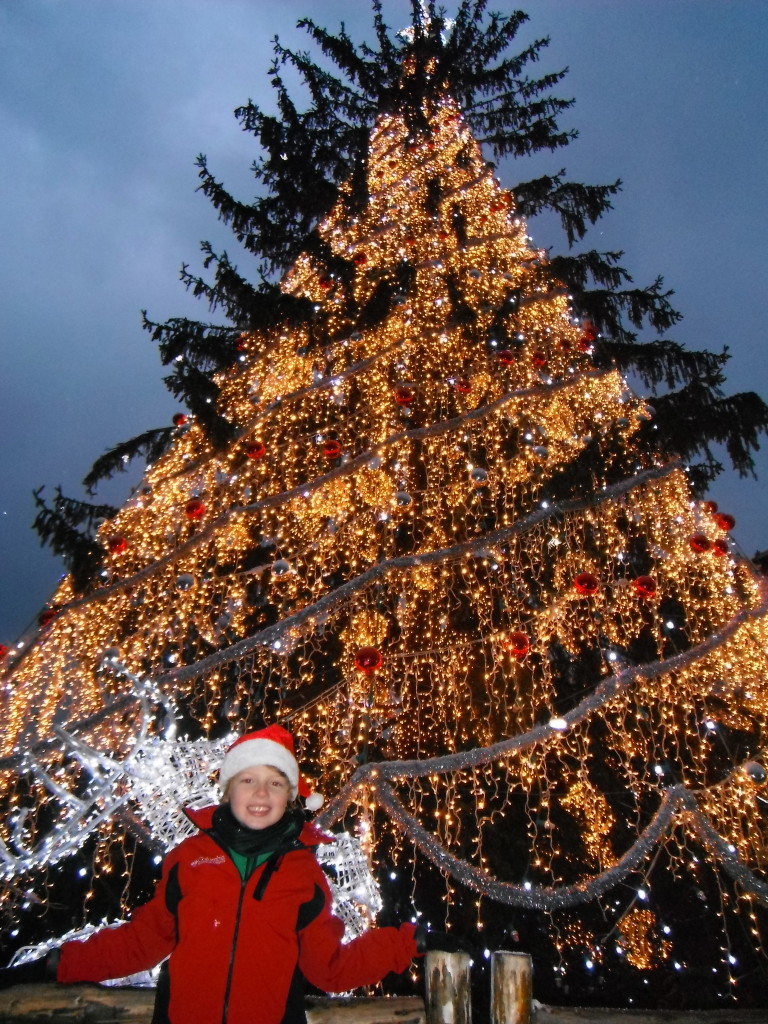 As we walk back down the main mall, the lights are like a ribbon flowing before us.  This really is a pretty little town with 800 years of history.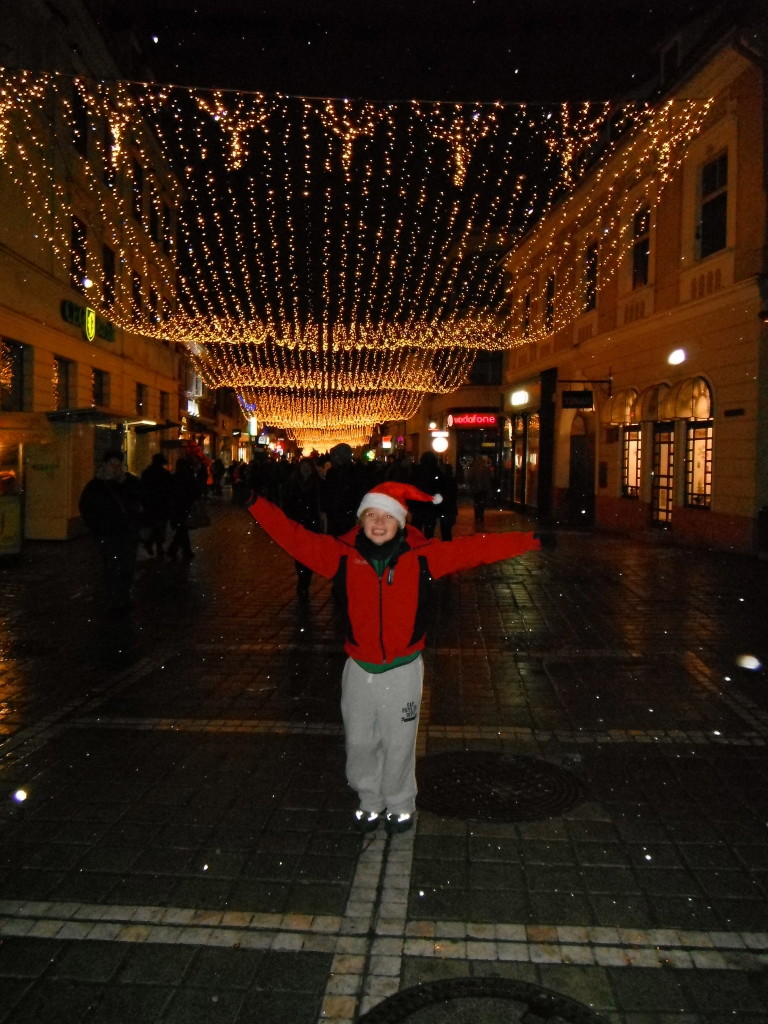 All around buildings are decorated with lights.
We stayed at Residence Ambient in Brasov and we really enjoyed the fact we had a shared kitchen to cook and a large 3 room apartment with a view.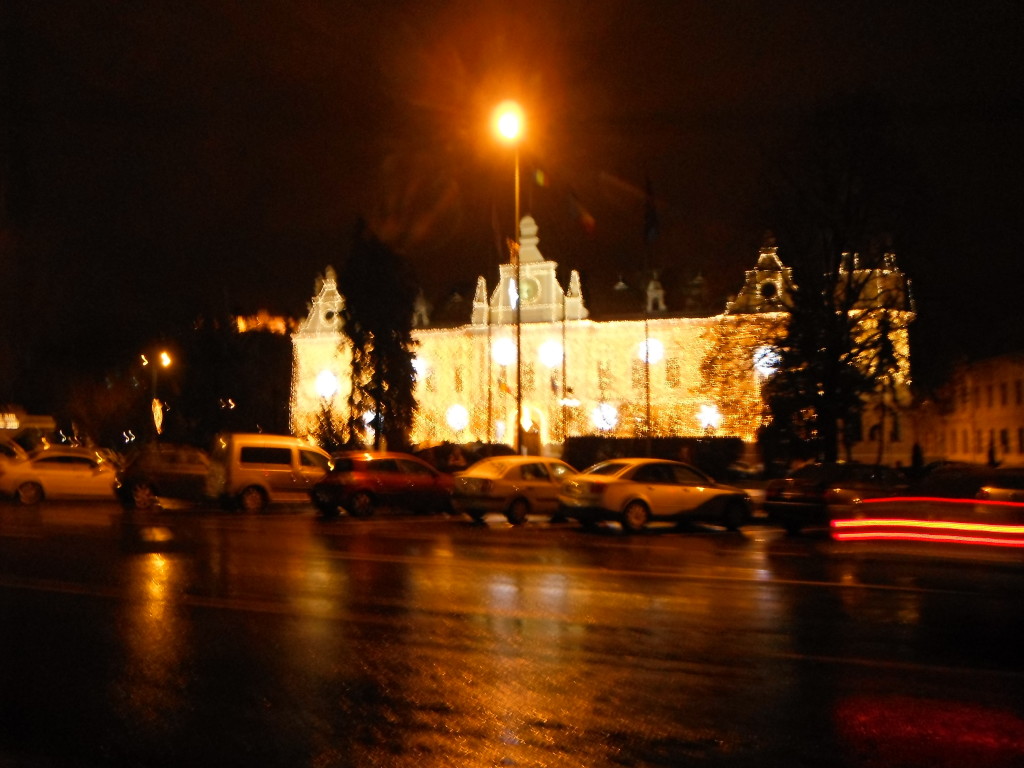 We wish all our readers a really blessed Christmas and holiday time.  We thank you for sharing our world journey with us in 2014, and look forward to showing you more of the world in 2015.
Please read our Disclaimer here
Disclaimer: This post may contain Affiliate Links, Sponsored Content, or Review.…