We drove into Istanbul at peak hour.  We arrived in the dark, and stopped outside the front door of Sirkeci Mansion Boutique Hotel.  Like a scene from a movie, staff seemed to spring from no-where and in one minute our bags were in the lobby, and next thing a staff member (at my suggestion) was in the car with us, guiding us to the secure parking lot nearby.
I felt so safe having our car parked securely here, and it was right on the next corner, and as we walked back, I could feel the tension of the last 2 hours easing away.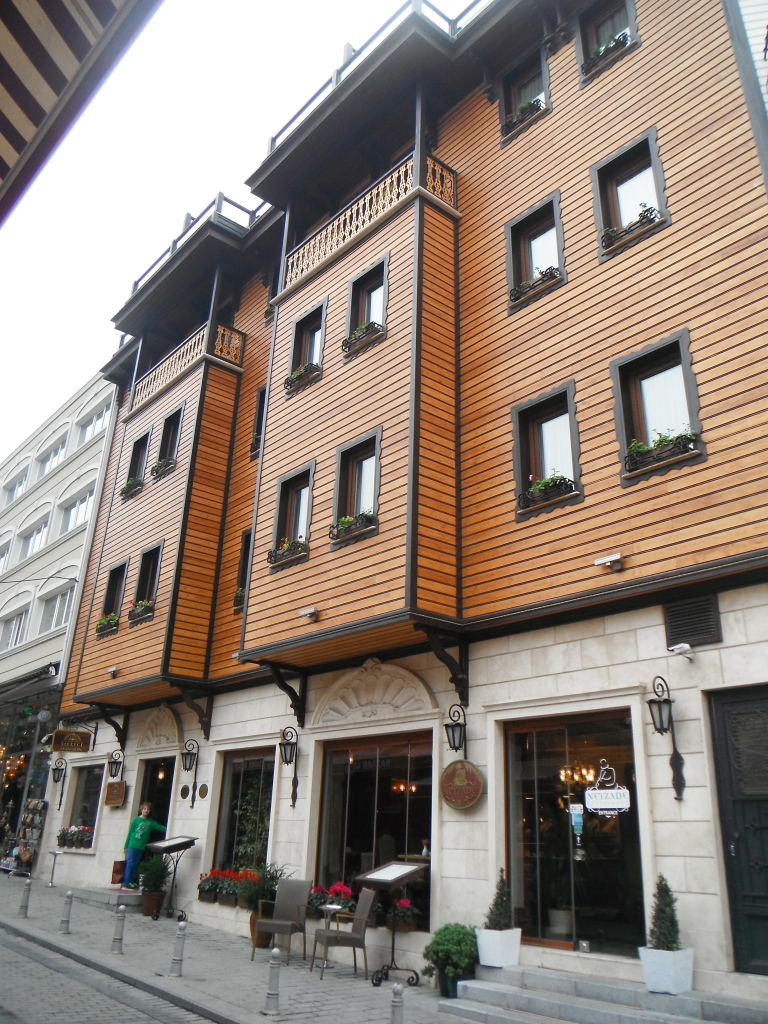 As soon as we entered we knew we were going to enjoy our stay.
We were given a welcome drink, and the Guest Relations personnel sat down and gave us a briefing on the Sirkeci Mansion Hotel; the area; and the opportunities we had to book extra activities both within the hotel, and for theatres etc.
Once upstairs, Explorason discovered the Turkish Delights – yum !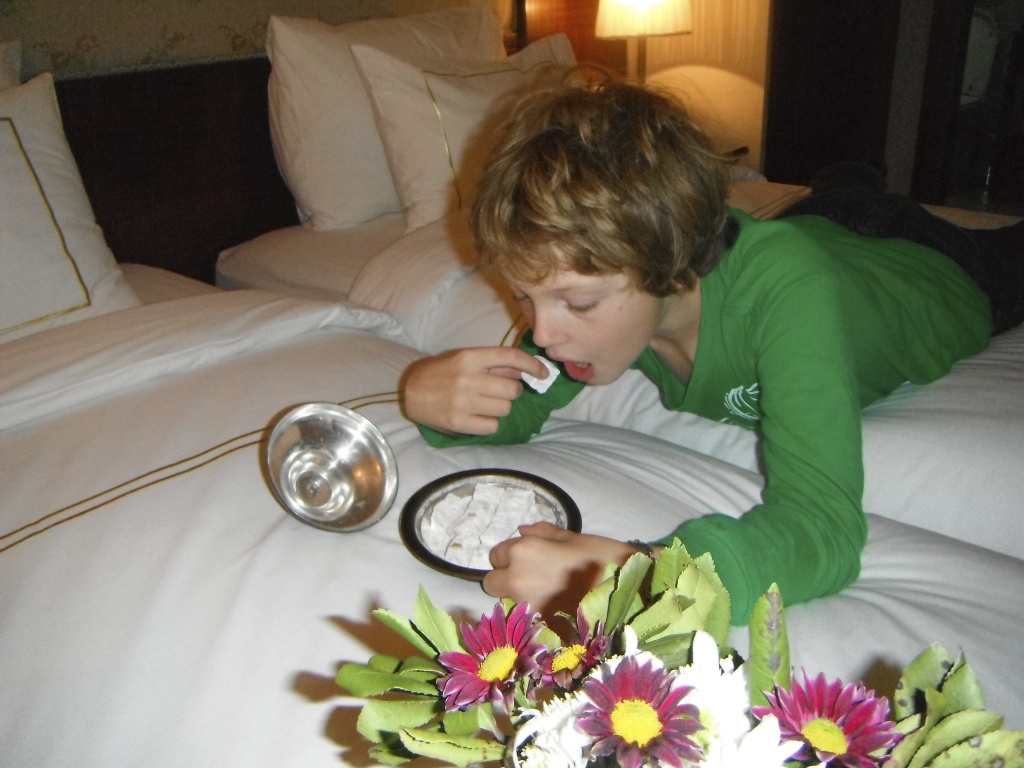 Gorgeous "Pure Herbs" toiletries donned the shelves of the bathroom, along with traditional Turkish cotton robes, and plush embossed towels. We were pretty pleased, as the full sized bath tub was going to be enjoyed too.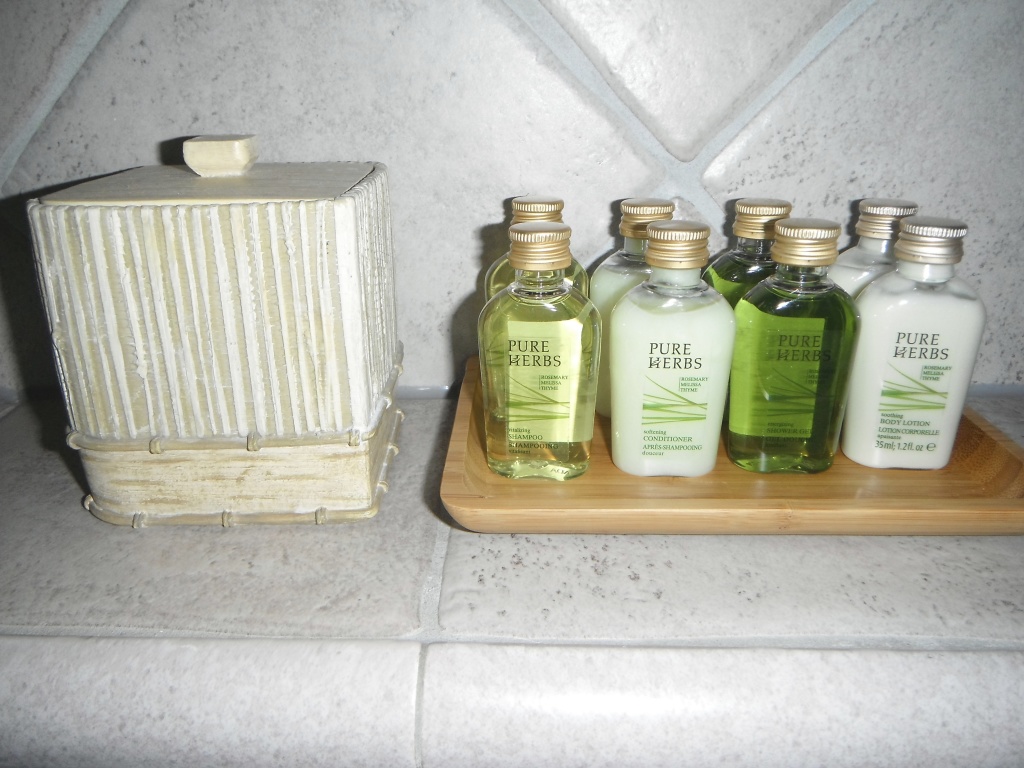 The next morning we were so impressed by the hot and cold variety that was served at the buffet breakfast.  We could choose where to sit, or even take to the room if need be.  Each morning the hot foods changed too, and eggs of our choice were always offered.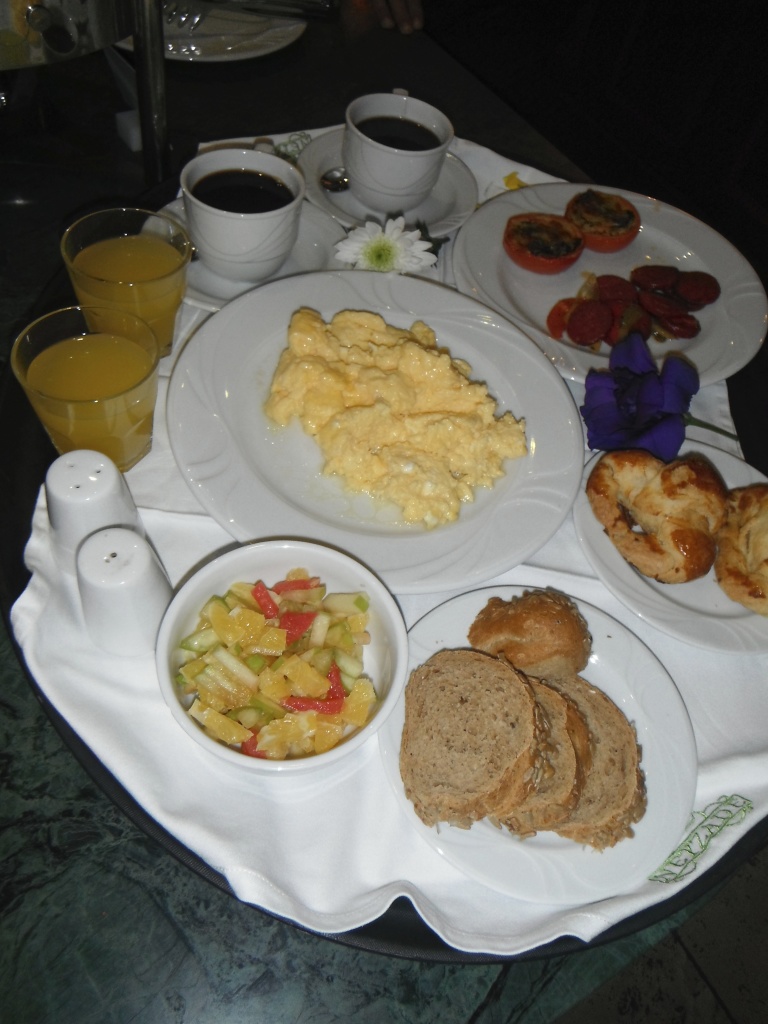 After a long and tiring day at the Grand Bazaar nearby, we headed for the Turk Hamam downstairs.
We popped on our robe and slippers, and headed down in the lift. Oh my – I even look tired. I really needed to be pampered.
They even offer a full body scrub or foam scrub too with a qualified masseuse.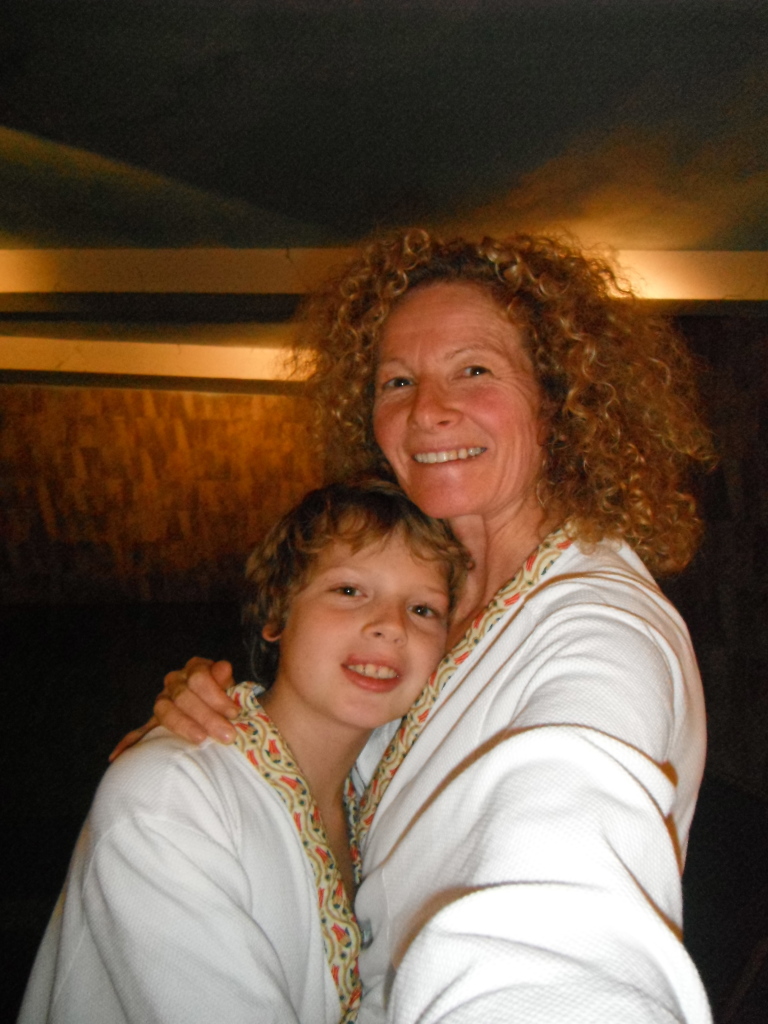 We first stop at the heated pool first for a swim.  It was lovely as we had it all to ourselves.
I didn't last long and sat on the nice loungers and watched Explorason have fun.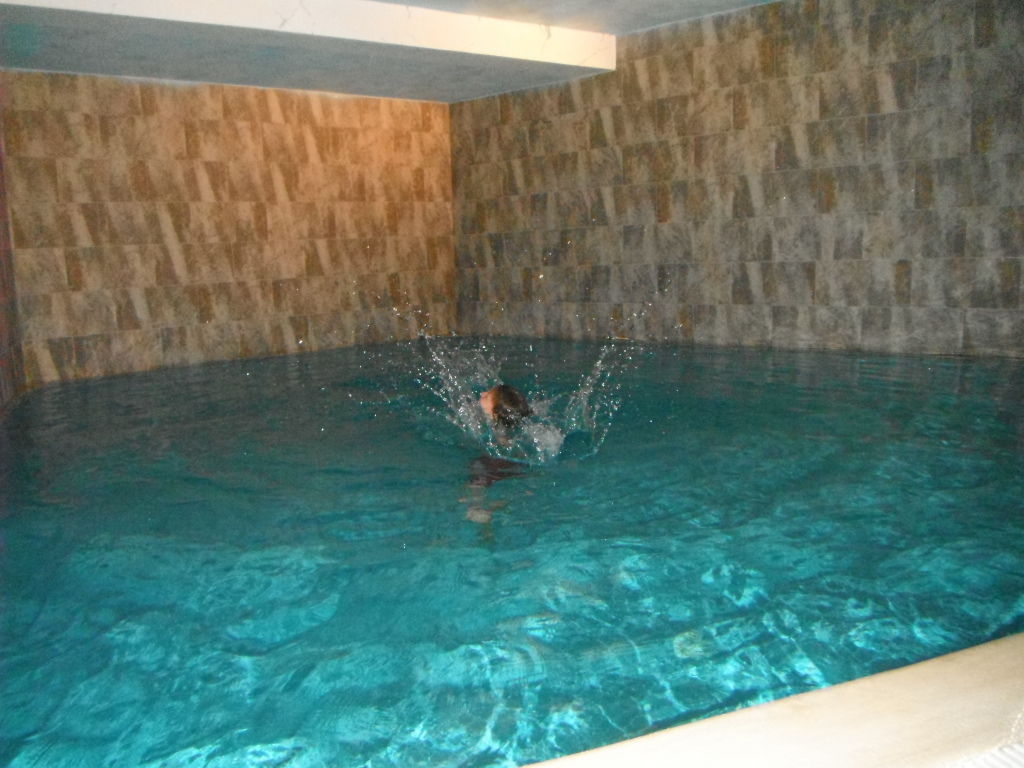 It was great as the sauna was right next door so I popped in there for a short while too.  I've had a chesty cough in what seems to be forever, so this was a help with the steam.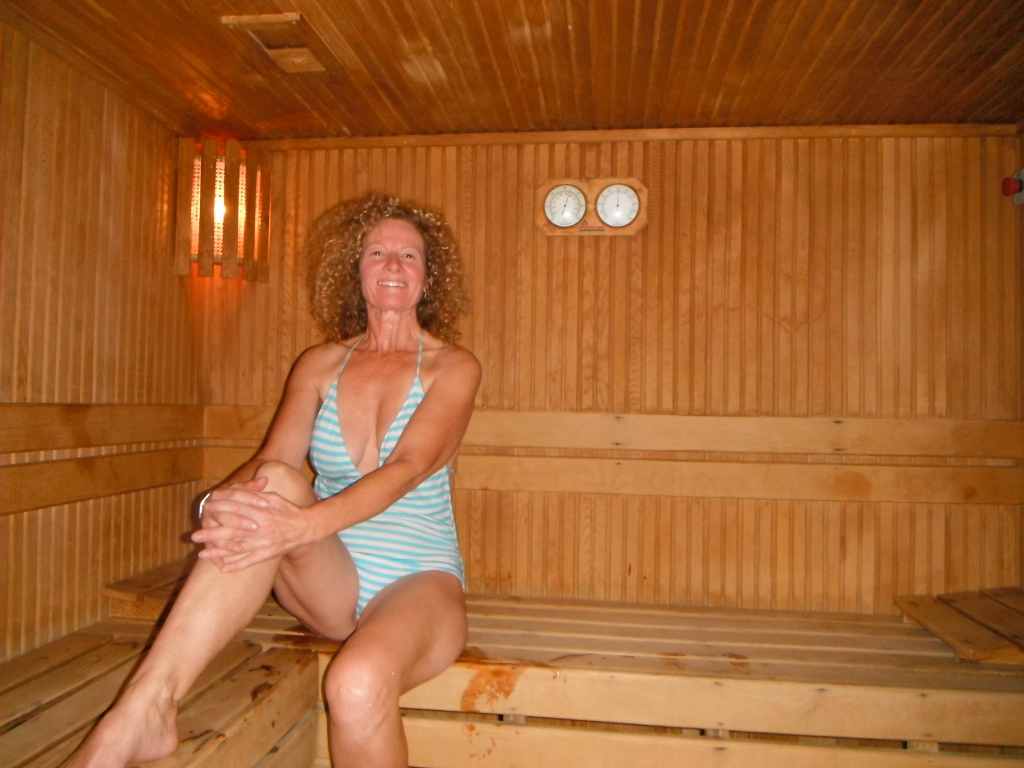 And then came the Turk Hammy or Turkish Bath.
There is a warm marble slab in the centre of the room. Here you lie for your massage.
In a public Hamam it would be a social place, but a private hamam is very secluded.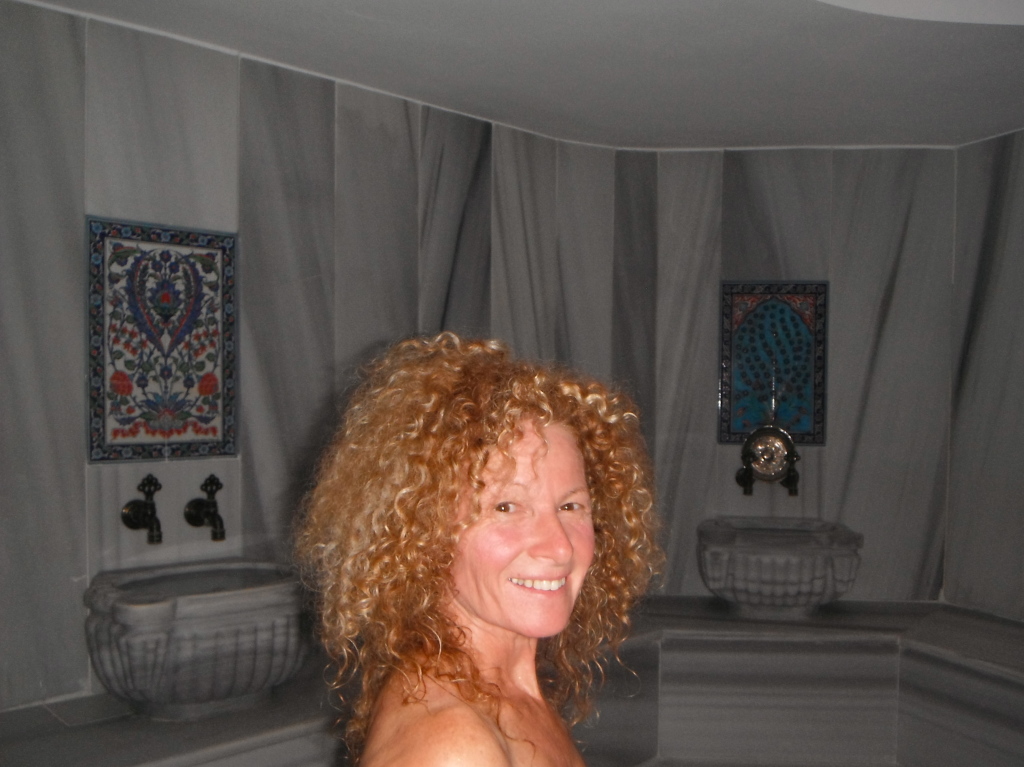 There are basins of hot water and these are used for rinsing yourself.  It is really quite lovely.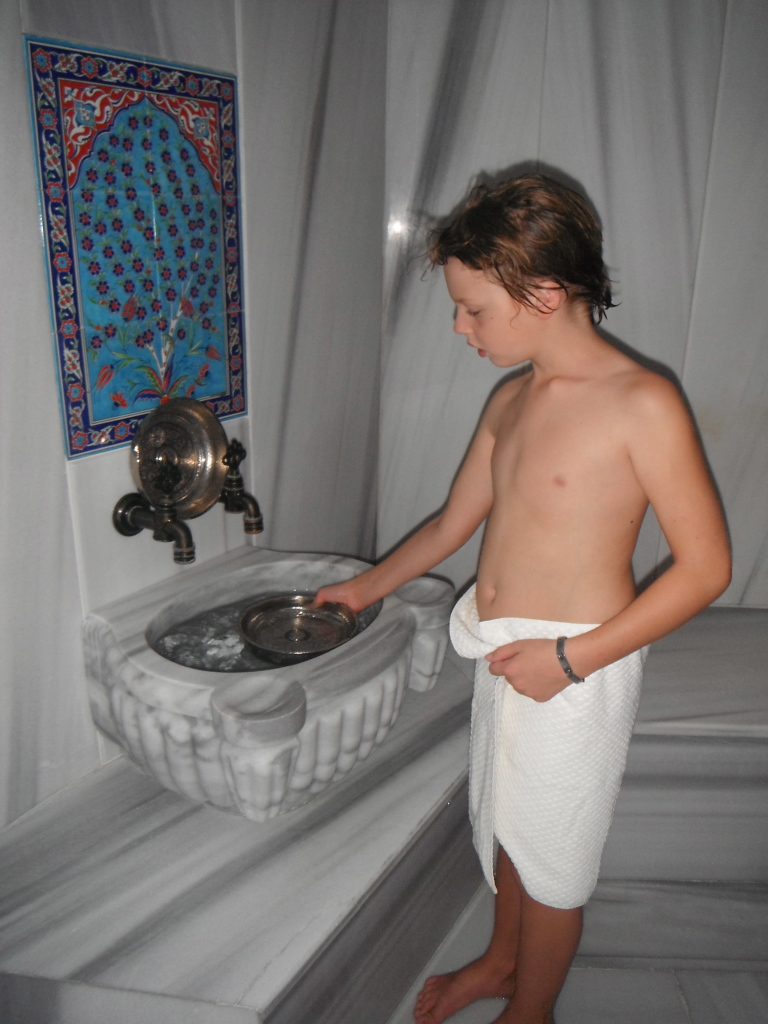 One thing that is really great about Sirkeci Mansion is that they offer some bonus FREE activities for their guests.
One is a walking tour.  We booked this, but Explorason was too tired, so unfortunately we had to cancel.
The other is, two times a week they offer a cooking class.
I am not the world's best cook, so we decided this would be fun, and it was.
I learnt how to create tomato skin roses, and we made a two course dinner.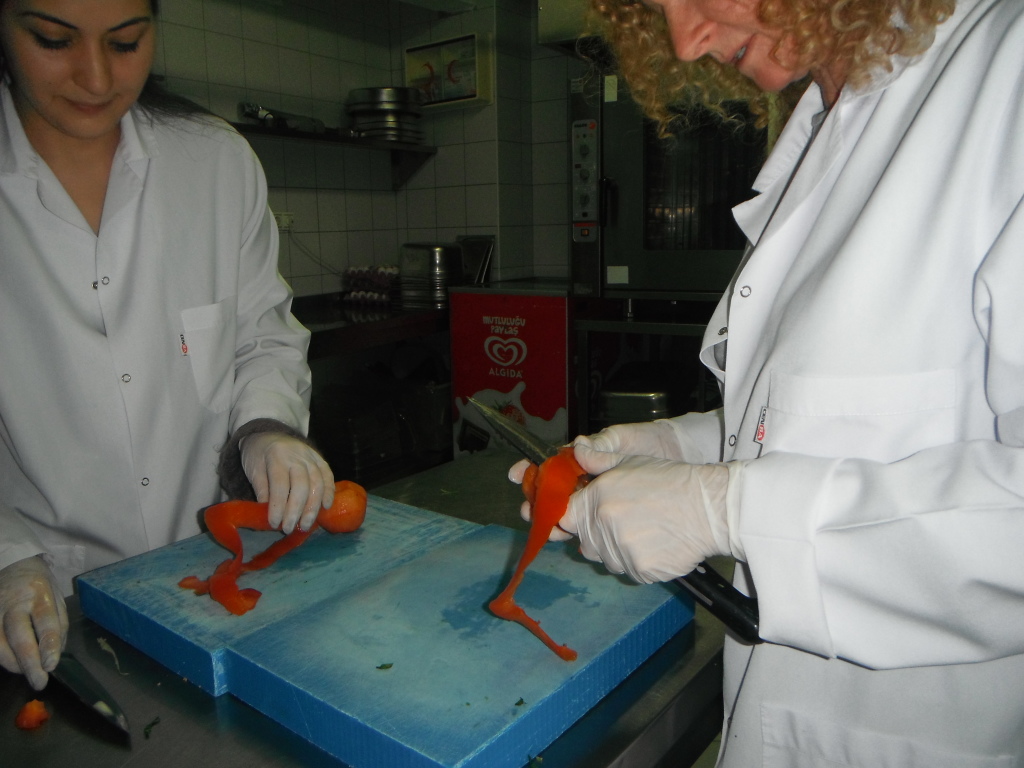 We don our chef outfits, and had a great time.  Explorason joined in when it was a safe activity like mixing the couscous ingredients.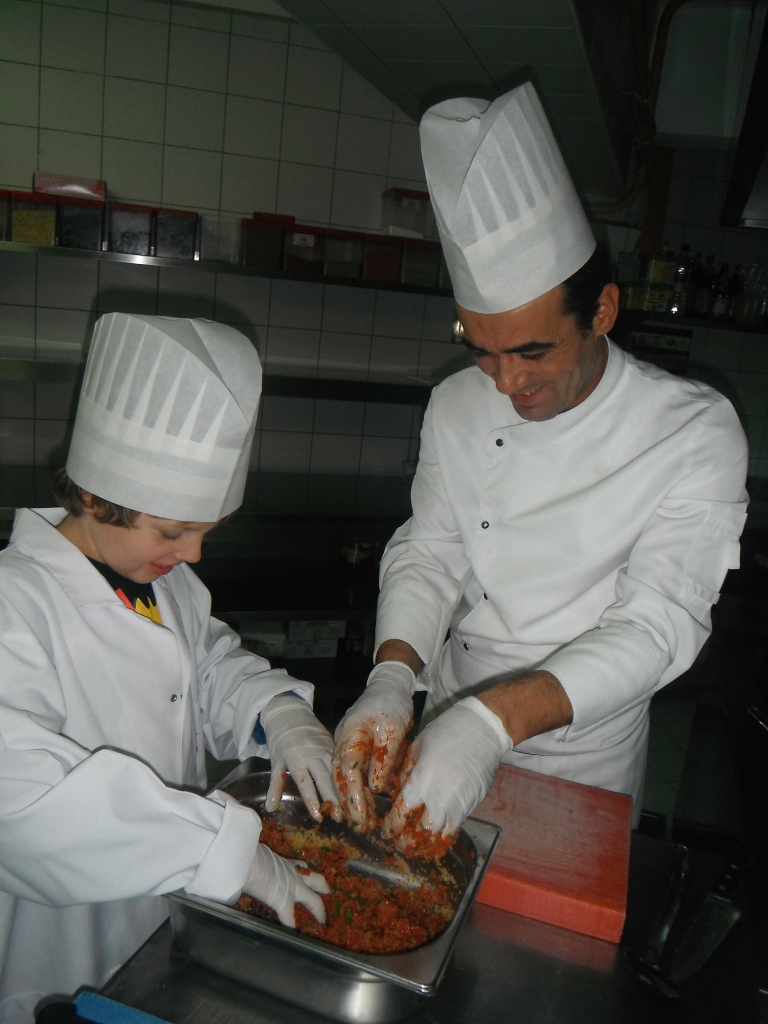 We prepared and chopped the ingredients and were quite 'hands on'.
I even sautéed the meat and other ingredients.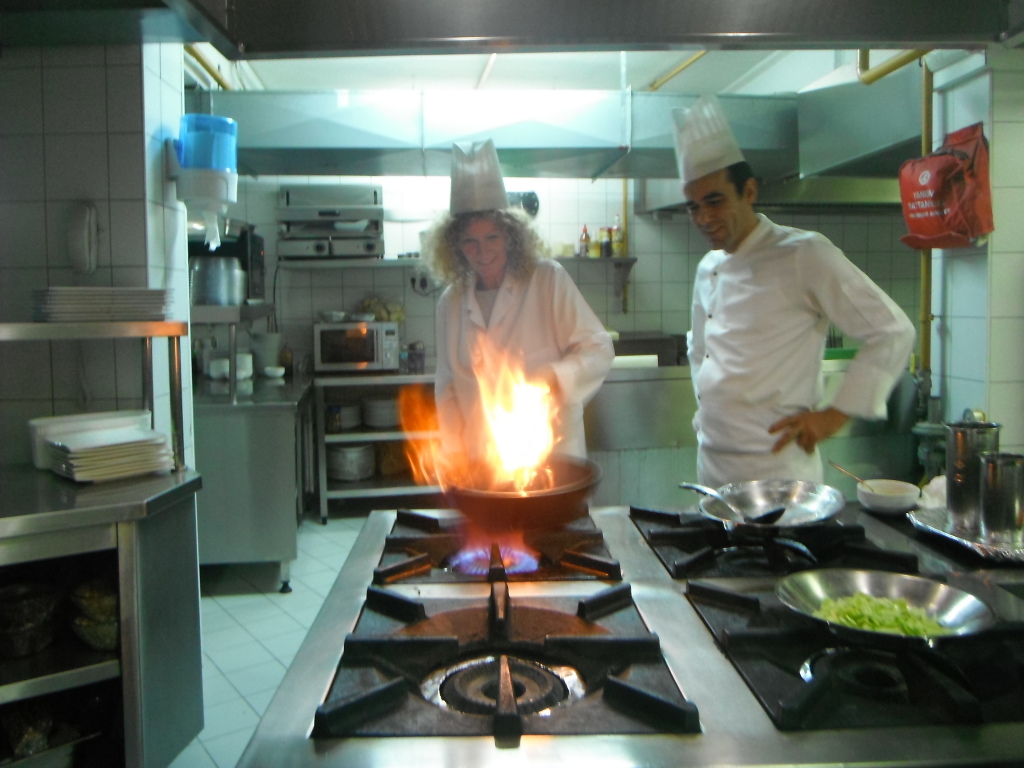 And at the end — we enjoyed what we cooked. Explorason loved the Turkish Beef Stew.
We pranked our Facebook friends and posted that I had decided to stay and work in Turkey.  Dressed in these great outfits, I was surprised how many believed me.  Explorason thought it was hilarious as the emails and messages of concern and congratulations poured in.  And for those of you who don't know me personally, cooking is not my strength.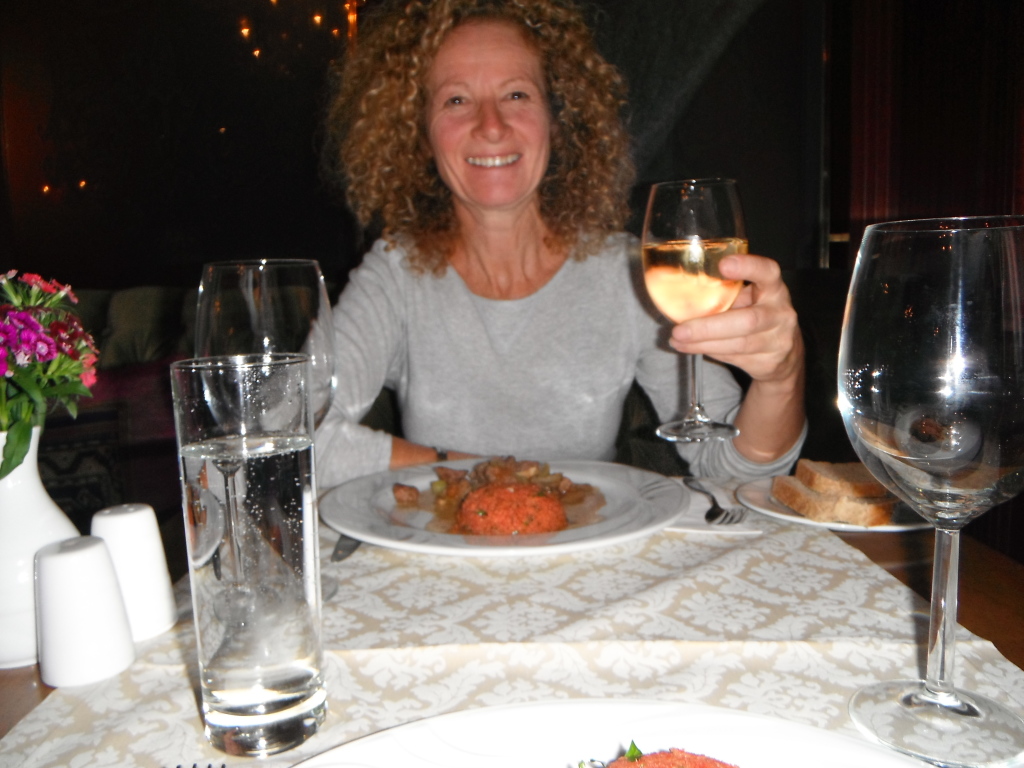 Another great feature was the light food platters and soup that was available in the afternoons.  We found on a couple of days that this was a great way to come back the hotel after shopping or exploring, and have a light bite to eat and a rest, before heading out again.
What I really loved about Sirkeci Mansion Hotel too was the location.  As I looked out of our window each morning we were right opposite the stores and old city wall. The tram ran in the next street. The Palace was one block away, and the Grand Bazaar and Spice Markets both within walking distance.  The location was perfect.
Thanks so much for a great stay.  It really was just perfect in every way.
Accommodation Name: Sirkeci Mansion
Location:  Hoca Paşa Mh., Taya Hatun Cd No:5, 34120 Istanbul
Date stayed: December, 2014
Breakfast: Yes – full breakfast
Bar: Yes
Restaurant: Yes
Wi-fi:  Yes with many modem points so good signal always available
Child friendly: Yes
FOR GREAT SPECIALS, CLICK ON THE LINKS BELOW
Please read our Disclaimer here
Disclaimer: This post may contain Affiliate Links, Sponsored Content, or Review.…