Seeing Windsor Castle Marching Band Parade
We arrive in Windsor and are pretty happy that our GPS has a car park right off the centre. We struggle to find a park, but we manage to score one and feed the meter and grab our printed ticket for a few hours.
We wander up the high street and opposite the Windsor Castle walls is a painted phone booth.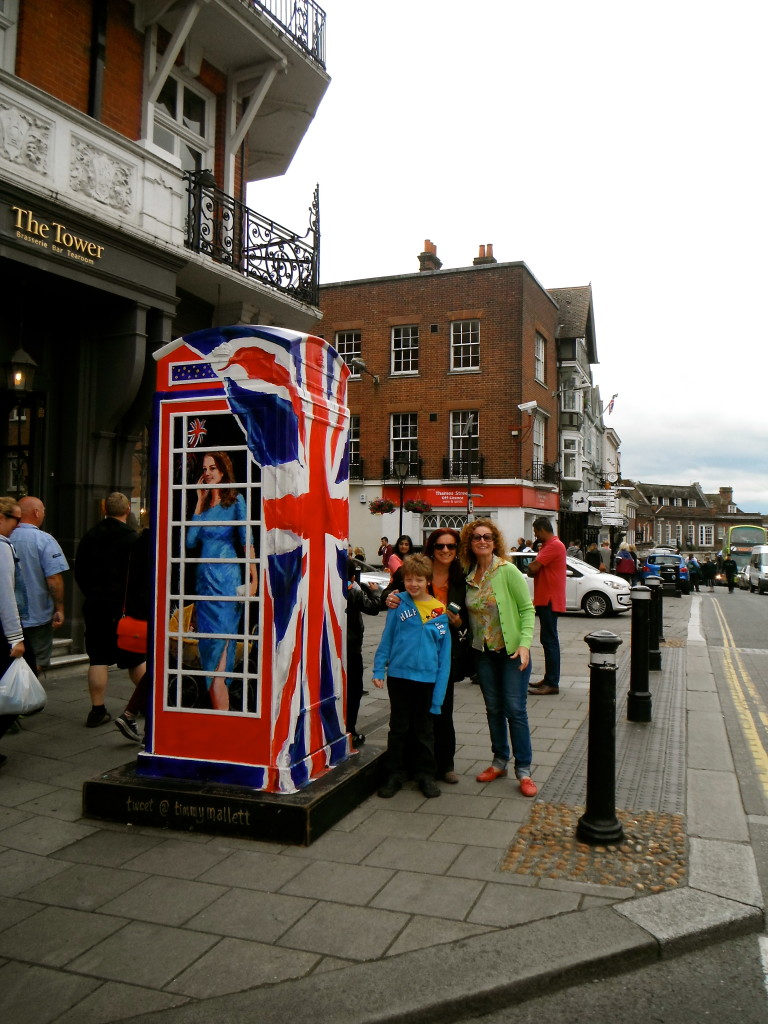 Next is The Little Crooked House, so we stop for a few happy snaps there.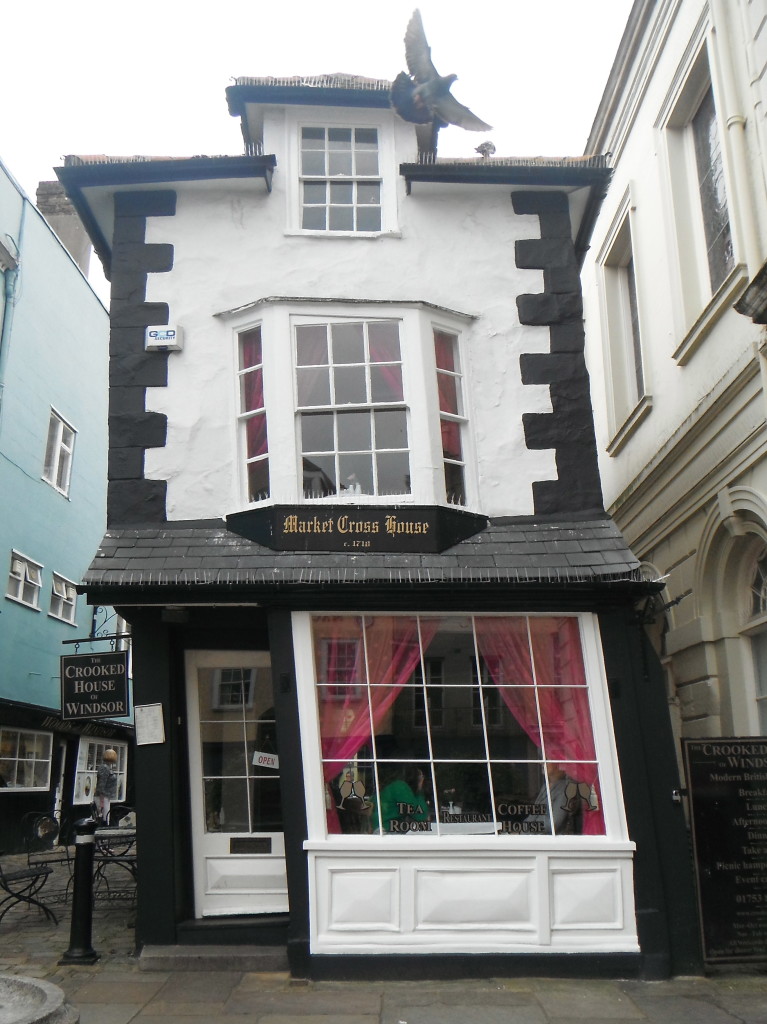 At the end of the high street is the entrance to the park and here the Royal Mile goes all the way from Windsor Castle to the statue in the distance.  We notice cars parked on the grass and it is for Royal Ascot Castle Ceremony.
We get to the front of Windsor Castle's gates, and police are manning the area in preparation for the marching band to emerge.
We wait patiently by Queen Victoria's statue as the rain starts to shower down on us.
Behind the castle walls there is the Royal Ascot Garter Ceremony.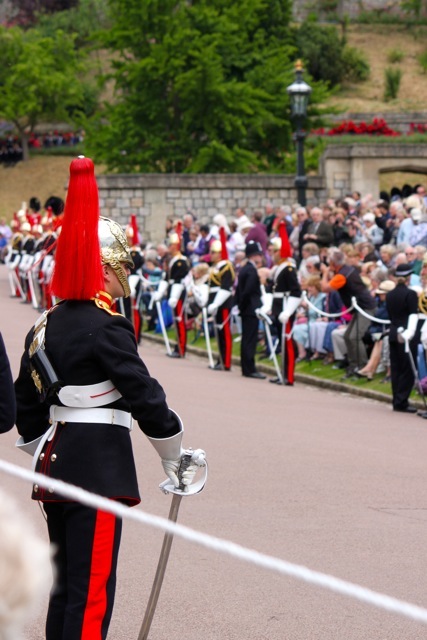 It is an amazing ceremony and we hear the hymns being sung from the cathedral. The soldiers march in preparation of the arrival of the Royal Family.

Her Majesty, Queen Elizabeth II and Prince Phillip arrive.
Kate is so slim and smiles at her loving husband.
As he appears with his Dad, you can see how much he looks like his mother Lady Diana.
With velvet caps and feathered hats the Queen and the Royals parade.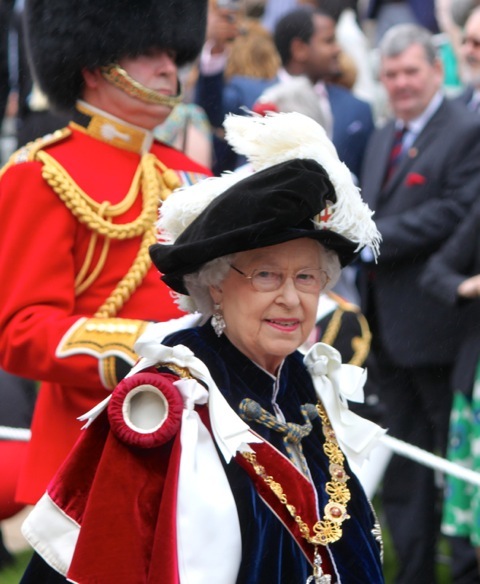 Once the ceremony is over, the Beefeaters emerge.
We can't believe out timing and we enjoy having fun with the security guard.
The feather hatted soldiers are next to emerge.

The band emerges and it is just lovely to see all the royal splendour.
We feel proud to be part of the Commonwealth and it is actually quite emotional and exciting.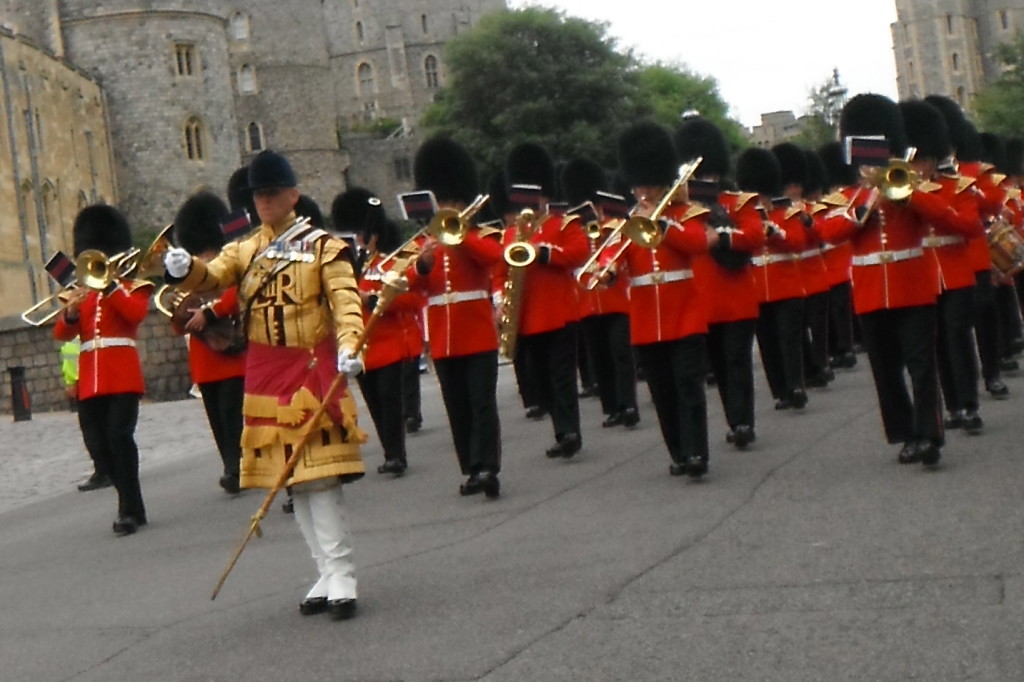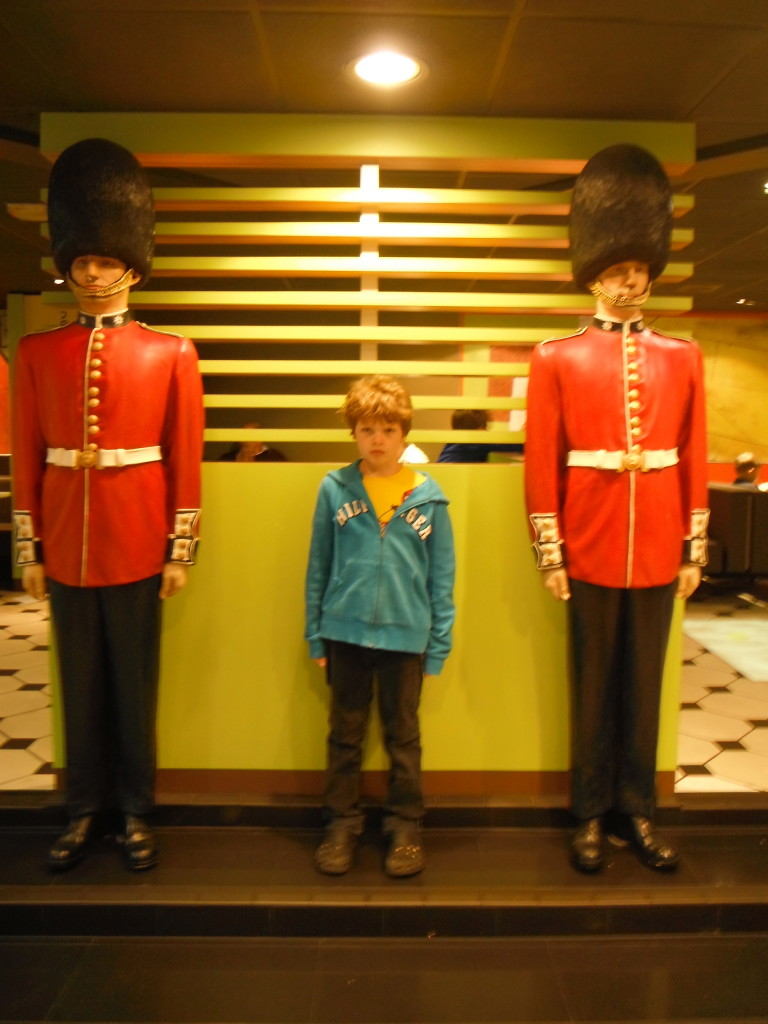 Fuzzy heads pass us and the music has us all singing along.Unfortunately we do not get invited to the Gala Dinner, so we head to MacDonald's instead.
What a wonderful day we have had. What amazing timing, and how special do we feel!
Some photos thanks to Margherita and Margaret and used with permission.
Please read our Disclaimer here
Disclaimer: This post may contain Affiliate Links, Sponsored Content, or Review.…