I dive under the quilt as I see two dark and beady eyes looking in at me through the bedroom window as I lie in bed.  "Freak me out!"
I'm here in the Adelaide Hills, and this BnB is set high on a hillside, and it's in a quiet and secluded area of the Australian bushland.
I'm not sure what to do?
It is early morning and we arrived just as it was getting late last night, so I'm unfamiliar with the surroundings, and I feel like I'm in the middle of Australia.
Plus, our BnB section is completely separate from the owners end of this luxury Australian homestead.
I pull the duvet over my head, willing those deep-dark eyes not to be looking in at me when I resurface.
I'm not going to be a scaredy-cat.  Fear, back on down.
Slowly I lift the covers and take a second look.  "What the Fffff….lipppp"?  Now there are two sets of eyes! Yes – there are four eyes!
But as my eyes re-adjust to the dawn light, I realize that only glass separates me by less than a couple of meters, and they aren't human eyes…
…. they are kangaroos !!!!!
And they are the cutest furry beasts I've ever seen, sitting back on their rear legs munching away.
Hahaha, I laugh to myself. I think 'Tom' is a girl, and do I see a joey protruding from her pouch?
I get up and before me lies the most magical scene – straight out of an Australian movie.
There, on the green grassed slope that roll on down to a dam and creek, must be over 30 kangaroos, all grazing contentedly as the morning orange skies form a perfect backdrop.
These two naughty kangaroos at my window have hopped up to enjoy a gourmet breakfast, nibbling on the decadent houseplants.
This must be the most idyllic location in Australia I've ever encountered to experience the natural wildlife that lives in the Scott Creek Conservation Park that adjoins the property.
It is like being on a safari. But instead of the fear of a lion outside your luxury site, you have a kangaroo, or two, or thirty-five as I later learn.
This mob of kangaroos actually have their home here at Clouds Nest.
If you are a …
… tourist; traveler; photographer; YouTuber; artist; biologist; writer;
or just seeking a blissful experience,
this would have to be one of the most unique experiences in the world.
I know this is unique. Why?
Because we have stayed in some pretty unique places:
… including an Elephant Safari Park in Bali;
a Luxury Tented Camp in Kenya;
a Hotel made of Ice in Romania;
and a Tree House in Guatemala – to name just a few.
In 4 years of travel and 65 countries, Clouds Nest is up there with one of the most incredibly picturesque properties offering luxurious surroundings, in more ways than one.
Clouds Nest is only 40 minutes from Adelaide CBD, but is beautifully secluded and surrounded by natural flora and fauna, so perfect for bushland walks towards Mt Lofty and Stirling.
Mind you, there is no need to walk far; not with kangaroos right there outside your window! So even the elderly can enjoy this luxurious location.
On one of our drives back from the nearby shopping center, we had to stop as a koala made its way in front of our car, walking slowly on all fours for about 50 meters.
No camera captured this – we only have the moment to remember.
There are also wineries and cute traditional villages close by.
Just down the road, several century-old stone ruins remain, to remind you of the history of the European pioneers who settled here in South Australia, and establishing their orchards and pastures.
Sheep and alpacas can be found opposite the property and nearby 19th-century silver and gold mines that have long been abandoned grace the neighboring valleys.
Accommodation Choices
Clouds Nest is a boutique BnB with only two king-size rooms, that can be split into two singles or one king size bed each, so bookings need to be made.
Both have ensuite bathrooms and share a private guest lounge, which we found to be well equipped for all our needs with TV, library, coffee making facilities, and a kitchenette.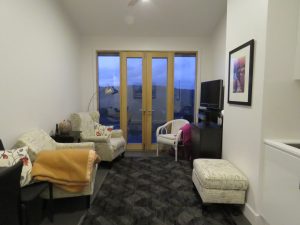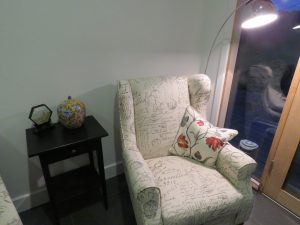 The room rates include continental breakfast.
A cooked breakfast, picnic lunch or evening meal are available on request, and I must say we thoroughly enjoyed an evening meal with our world-traveled host.
She is full of enchanting stories of the many lands she has visited over the years, and the ultra-modern decor exudes her world-class style.
I love her interior design style where old meets new, and whilst it is true-blue Australia outside, inside the home is filled with an eclectic mix of fine wares from her travels, all with their own story.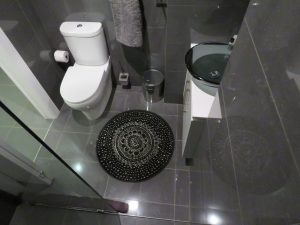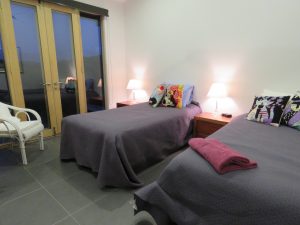 Of course, Wifi is available.
I believe larger groups can also occupy the whole house independently (self-catering cost negotiable).
It is an incredible home indeed, and if you are planning a trip to Australia, then I'd definitely suggest making the stop in Adelaide for this once in a lifetime opportunity.
Our host is extremely thorough and professional.  She can arrange transport to the Adelaide airport; the city, or to local events at a negotiated rate, if there is adequate parking for your personal or hire vehicle on site.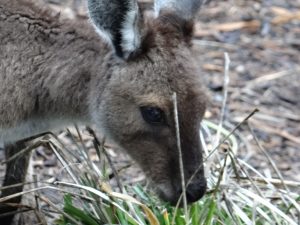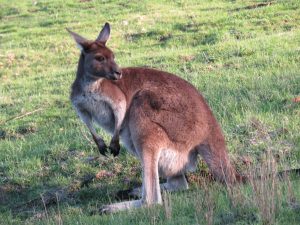 We stayed for several days here at CloudsNest.
We were able to safely stand within a few meters of the kangaroos, so much so that you can see the dew drops on their facial hairs!
I also now have hundreds of fabulous photos to add to my collection.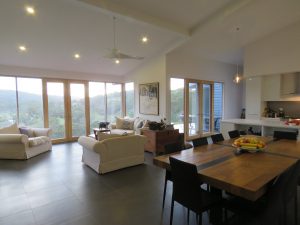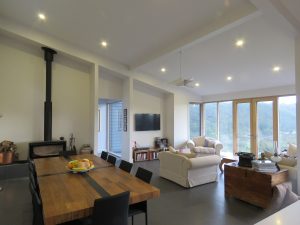 I loved waking to the laugh of the kookaburra's, and watching as dozens of pink galahs feasted on the seeds in the grassed area.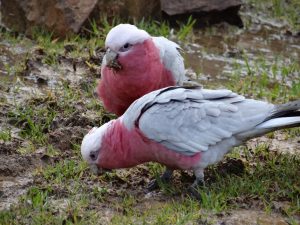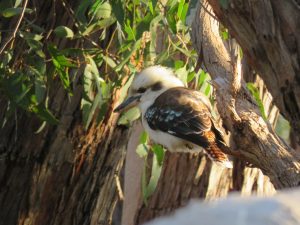 So, if you'd like to risk the chance of a 'Peeping Tom' at your window (albeit a kangaroo), make sure to book into Clouds Nest, and tell them Exploramum told you all about it.
I think at the end of the day you'll end up being the one staring through the window!
This is a once in a lifetime rare opportunity, and you won't want to miss it if you a planning a trip to Australia.
Clouds Nest Bed and Breakfast
Location: 813A Scott Creek Road, Scott Creek, 5153  South Australia
Email:  clayton.jean@gmail.com
Website: www.cloudsnest.com.au
Please read our Disclaimer here
Disclaimer: This post may contain Affiliate Links, Sponsored Content, or…