eBay and How To Make Money
Making money both before you travel and while you travel without a "real job" (a traditional job) can be very tricky so we are going to highlight the topic of how to make money.
Although I have already written about the many ways of doing this, I would like to talk more about eBay.  It is worth noting that I have been a seller on eBay for 8 years. I have used eBay while at home and overseas and it has helped me carter for some of my family travel expenses. It is something I would recommend to those interested in single parent travel.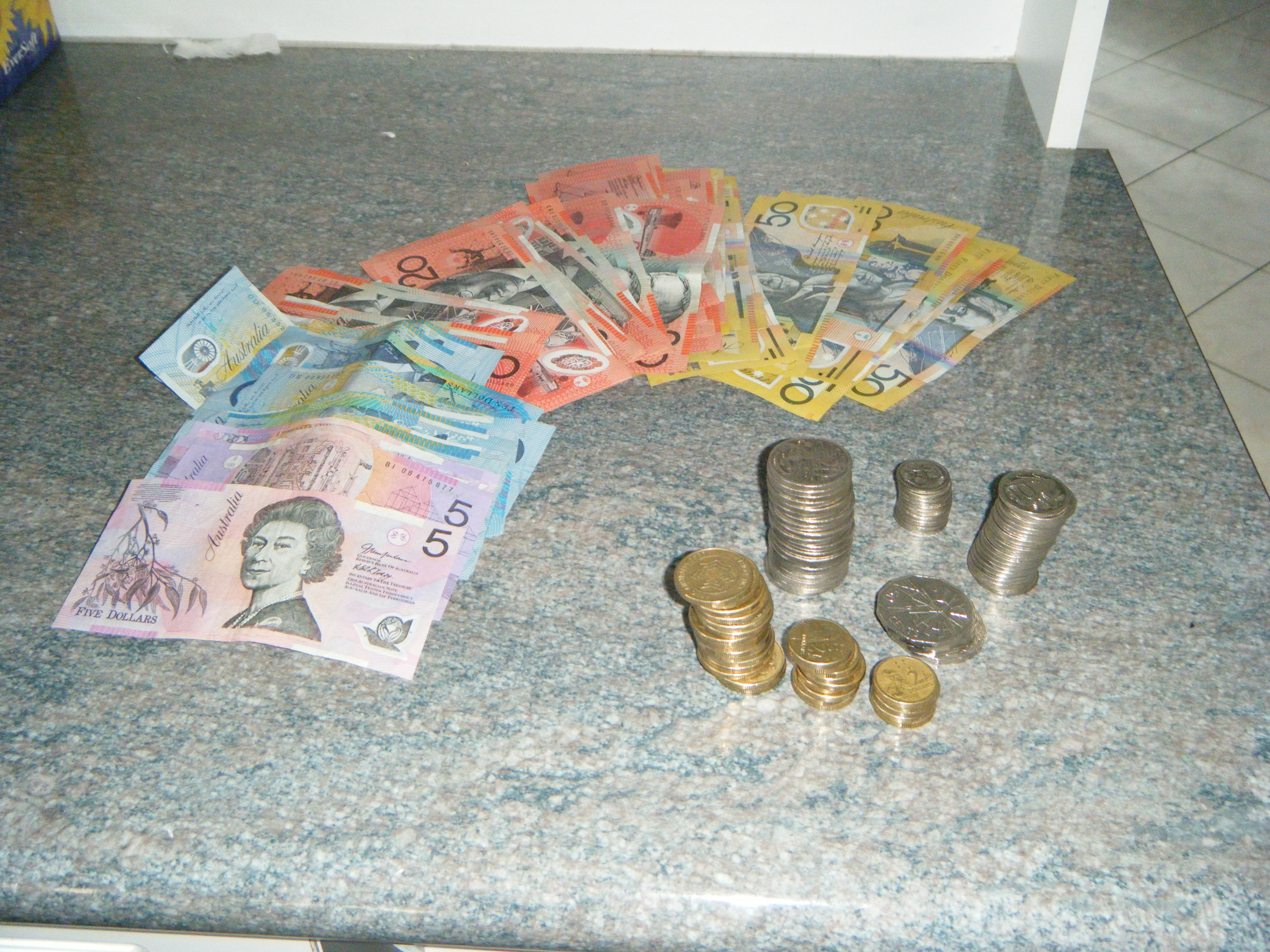 So what makes a good seller?
1.  Have a good eye
You need to know so much about fashion if you are selling clothes. You also need to know style if you are selling accessories. You need to be able to spot a bargain.
2.  Offer a good price
There is no point in selling if your customers can get it cheaper. So keep your prices realistic. If you are lucky to be having a rare and unique item, demand for it would be very high and you would be able to sell it at a reasonably higher price.
3.  Be a patient soul
Having owned retail and wholesale businesses in the past, I can boldly tell you that it is always so hard to find customers flooding your stores for a new item on shelves. It can take weeks or even months for customers to show up.
4.  Use a good postal or delivery service
You MUST use a trackable system for sending items. For this to happen, you will have a number through which you can do your follow-ups while the good is in transit. Having contacts will also help you ensure that the item is safely delivered to a client.
fail to do that and you will be shocked when your Paypal account balance gets deducted either rightly or wrongly after a complaint from a client. Also, if you are traveling, make sure you specify that you can only post weekly and that posting is coming from country "X" and will take "X" weeks.
5.  Sell only items that you can pack easily
Avoid china, glass and fragile items that can break in the post.
Avoid items that need extra wrapping, as this is added expense and time.
Clothes and small items are great, as they are easy to pack and send.
Of course, ensure you use plastic satchels, not paper.
A soggy, wet item is going to leave you with a soggy, wet customer!
6.  Be 'foolproof' in your service
In the old days, I used to fight to the death for justice after the many times I was ripped off and abused on eBay. There are some real nutters out there!
I would lose sleep as I struggled to find ways to get back to the people if I felt they were ripping me off.
You won't believe this, but I have had people clearly wear items and then try to return them. Some even keep the item and then ask for a refund.
I had a lady cut a top, several weeks after she received it, and try to claim a refund. So I sadly became a bit vindictive – no more!
To avoid such scams, I always take plenty of photos of each item I post. By doing this, I am always confident that I have enough evidence to protect me from dishonest claims.
If an item has to be sent back, specify that the shipping charges will be sorted by the customer. Make this clear in every description of an item on eBay. They have to clearly read and understand that Paypal will not make any refunds to cover the costs of items shipped back to you by them.
I have learned so much from retail stores. They won't pay your parking charges or fuel if you get dissatisfied with an item you bought from them. They will, however, exchange the items if you have sufficient evidence that the mistake you have noticed in it is not yours but theirs. This is what drives me to. A client who is not impressed by what is sent has to make an effort to get the item back at his/her own expense and I will do a replacement.
I always say "I am here to help". I apologize if I make a mistake. But I will not be bullied. So if you are going to sell on eBay, you need to get tough. I do all I can to have a happy customer whenever I can!
7.  Have an organized system
Ensure that your items are well packaged and stored. they have to be both insect and weatherproof. I always prefer keeping my items in translucent plastic tubs so that I easily notice anything wrong with them while in storage.
I use different tubs for different items. For instance, blue tubs are always for men's clothes, pink is for ladies' items, while clear tubs for kids' items and accessories.
These tubs were about $10 each at Bunnings. I love them since they are easy to stick and transport. When you are done with them, you can use them for personal needs.
8.  Be a resourceful planner
I know a married couple who brought Sports Trading Cards to Australia from the USA. They made a LOT of money and had several stores in our city. They managed to have flashy sports cars and improve their lives just from bits of printed cardboard.
However, after a while, they ran out of business since demand for the items went down. You need to understand that trends change over time. You, therefore, need to change with it.
9.  Keep a balanced life
I also have friends overseas who find jewelry and small handicrafts and sell them. One lady I know lives in Bali and used to own retail stores in Australia. She has a great business and makes a good profit out of it. She has time for vacations since the business has not consumed her. There is a balance.
10.  Keep your eyes open when traveling
One of the great joys of traveling is you are exposed to new trends and items before they reach your country or city. I had a friend who was in the UK when 3D posters came out. He shipped them to Australia and had a friend do a market stall here. Good teamwork.
You may well find a product, and be able to be the business person on that side of the world for a %. You are not stuck with the product then if items do not sell.
11.  Have a passion
One of the biggest keys in life is to love what you do and sell what you love. I have some ideas about things I want to find and sell while I am abroad. Wait and see what surprise is in store.
12.  Enjoy the rewards
The great thing about listing on eBay is that you can do it anywhere there is a computer and wifi.
A few other selling tips
Research selling and setting up eBay in another country
You might want to open up a new eBay store linked to the country you are selling from. Careful do a research on that. Do it months before you travel. You will need an international postal or residential address. Paypal can be registered to your travel email.
How many items can you list on a new eBay website?
eBay now has a limit policy for new clients regarding the number of listings that can be made. You can yell, write, register an ABN etc., but they will not budge on limits of what you can sell at the start. You have to up your track record slowly. I think this is over 12 – 18 months. This was a nightmare when I started a registered business as it nearly sent me bust.
Sell only for yourself
I am a kind person. I, therefore, find it really hard when good friends, and folks who have been kind to me, ask me to sell their items on eBay. I once spent hours helping someone list items when they were renovating. Unfortunately, I got stuck with the listing fees.
Guess what? They pulled down all the items I had listed and sold them all a friend.
I wasted time and money.
If you are in Australia, you will be required to pay tax if the number of items you sell exceeds a certain quantity. It will also affect your Centrelink.
If something goes wrong, you are the one who feels the pitch. You are the one with the bad feedback. Trust me, let them do it themselves.
Keeping your suppliers a secret
Folks – the trick to any good business is to keep the name of your suppliers hush-hush.
You have done all the hard work in finding this great supplier, so don't just tell the next person who asks you who they are. If you are smart, you can always be a middleman and make a percentage cut.
Paypal
When traveling, Paypal can block you if you do not update your international address so I have read. I am yet to find out the truth of this. The great thing is Paypal can still go to your home bank account, and you just transfer over.
Also if you transfer or hold over $1000 in Paypal, they can investigate you for money laundering internationally, so keep the funds low and moving. They will want your passport number if it goes over their limits, and you can't close the account.
Support our Random Acts of Kindness
We have set up a Paypal link ( top right of the main BLOG page) so that readers of our blog can donate to our Random Acts of Kindness when we travel. If you do this, you can also send an email and specify areas you would like the funds used for in helping the poor etc. We will then take a photo, and show you how your funds were used.
Questions and Comments
Do you know you can still make money while traveling?
How do you use your e bay application and How has it worked for you?
Are you a satisfied e bay user?
Please leave your comments below?