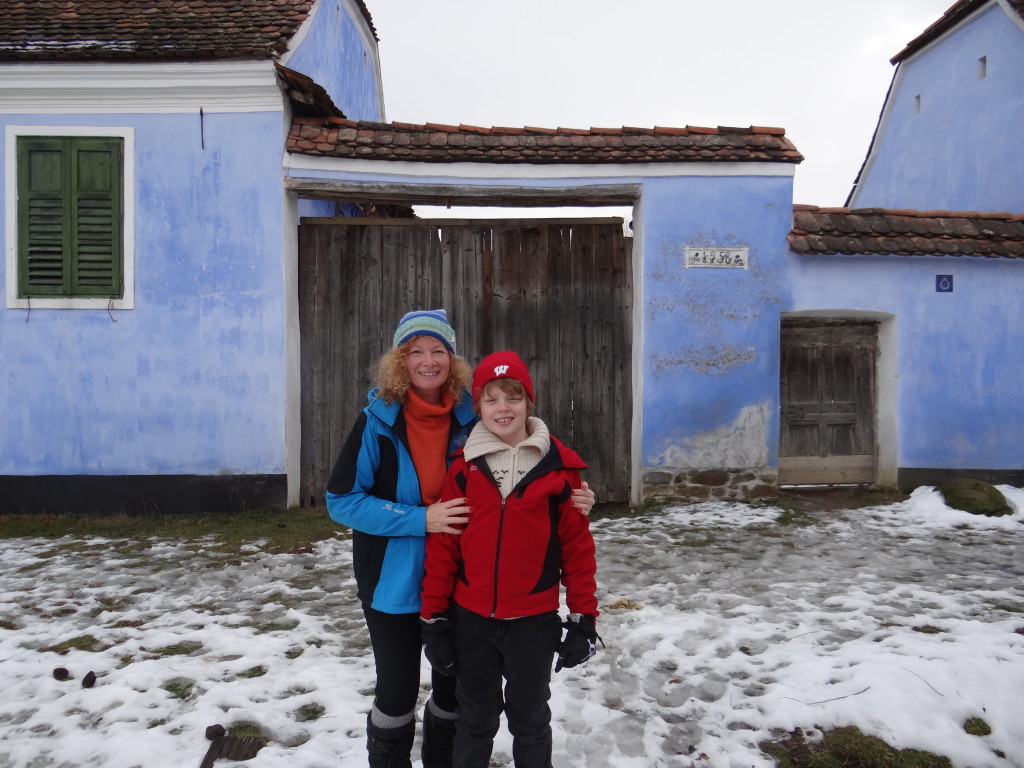 We have been staying in the village of Viscri (Deutschweißkirch), where we discovered a secret!  HRH, The Prince of Wales owns a traditional Saxon house there.
Here in this sleepy town of Viscri, there is no direct public transport, and the back road is a slushy snow track that we took for about 40 minutes off the main road from Sighisoara to Brasov to reach there.
Cows and horses seem to be the main traffic as they wander up and down this street.  It is really, really quiet.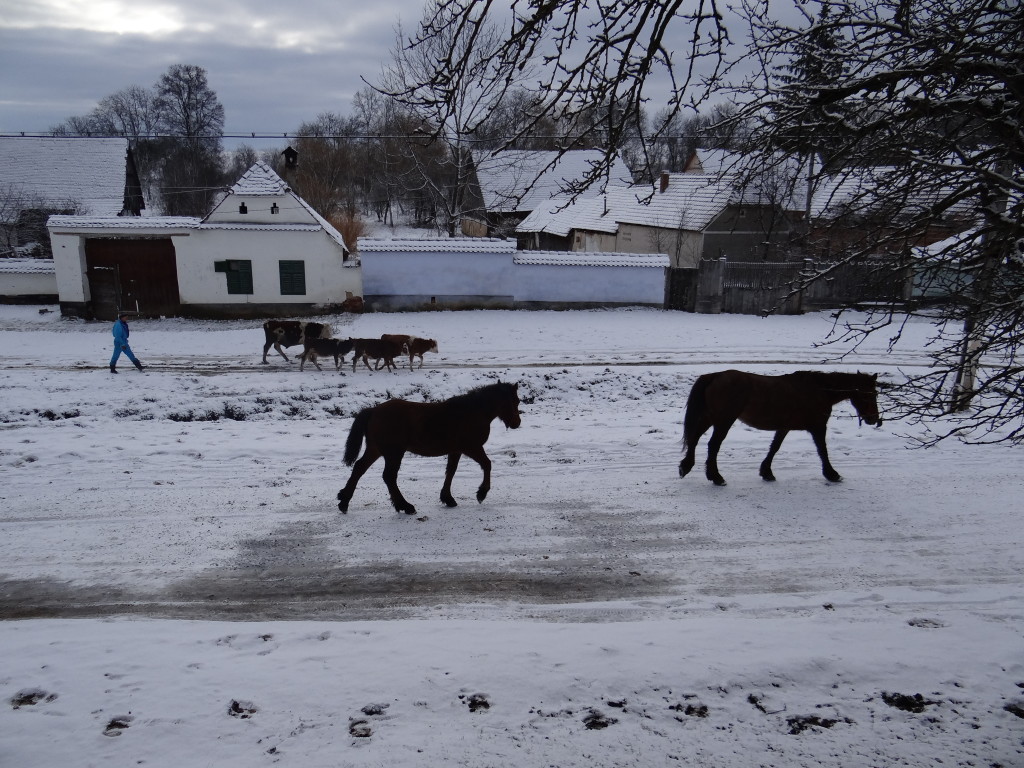 We have been told by the locals that he owns two houses in the area. The other being a farm, and he visits there more often with his love for wildflowers and ecology and entomology.
HRH Price Charles decided he wanted to have an income stream for the locals, and has been actively involved with several local restoration projects.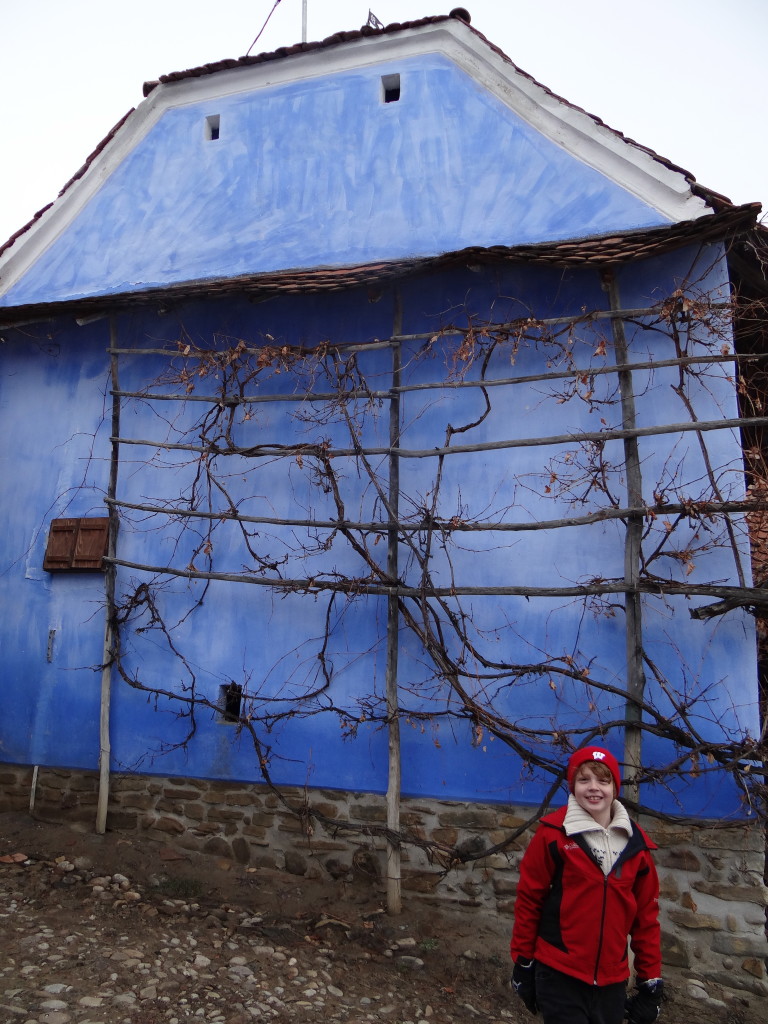 So now this is his house, and is now mainly used as a guesthouse.
Prince charges, has his ancestry linked with the Romanian Royal family so it is fitting he has purchased in this area.
Saxon houses are interesting as we also stayed in one in this village.
They have a centre garage driveway – wooden gate, which was originally used for the horses and carts, and leads to a protected garden area.
This was very useful for those growing vegetables and sheltering animals in the communist era, where the government gleaned up to 90% of all they produced, including the eggs the hens would lay.
There is a pebbled driveway and pathway, and housing on either side.
Some families shared the courtyard – for example the grandparents lived one side, and the children the other.
In the case of Prince Charles' home here, it can house three independent parties.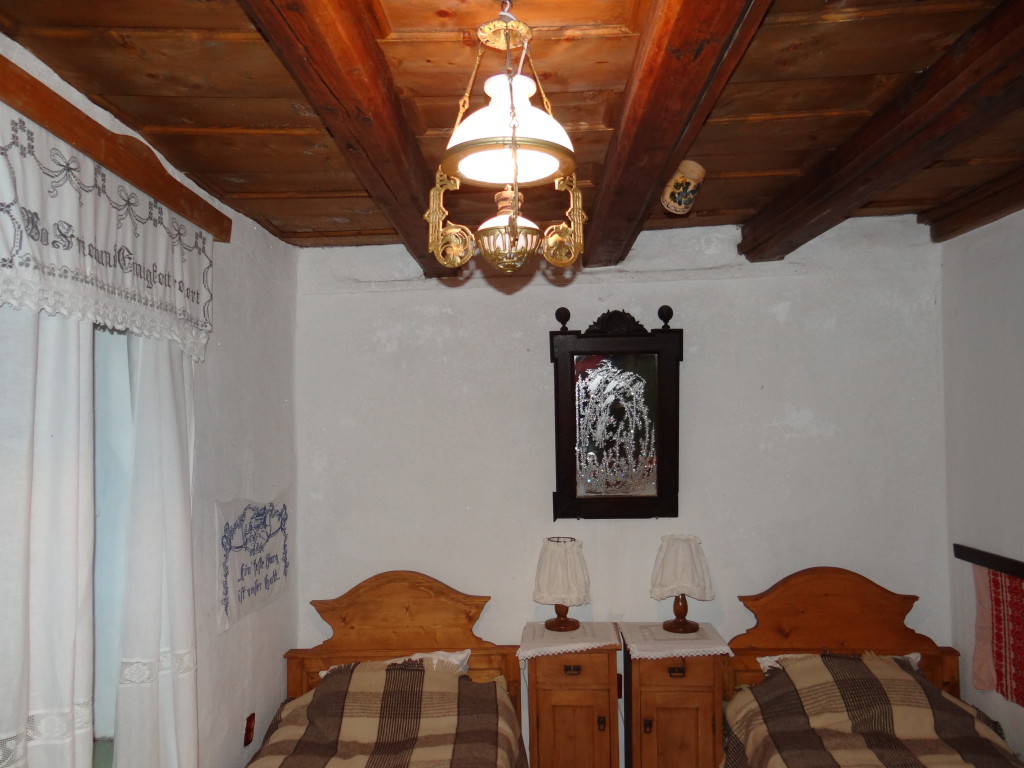 The original features recall the atmosphere from times when the previous inhabitant was still alive, and arranged the courtyard in a similar way.  Inside it is cheerfully decorated in quaint Saxon tradition with a lot of weaves and cross-stitches, and other handicrafts.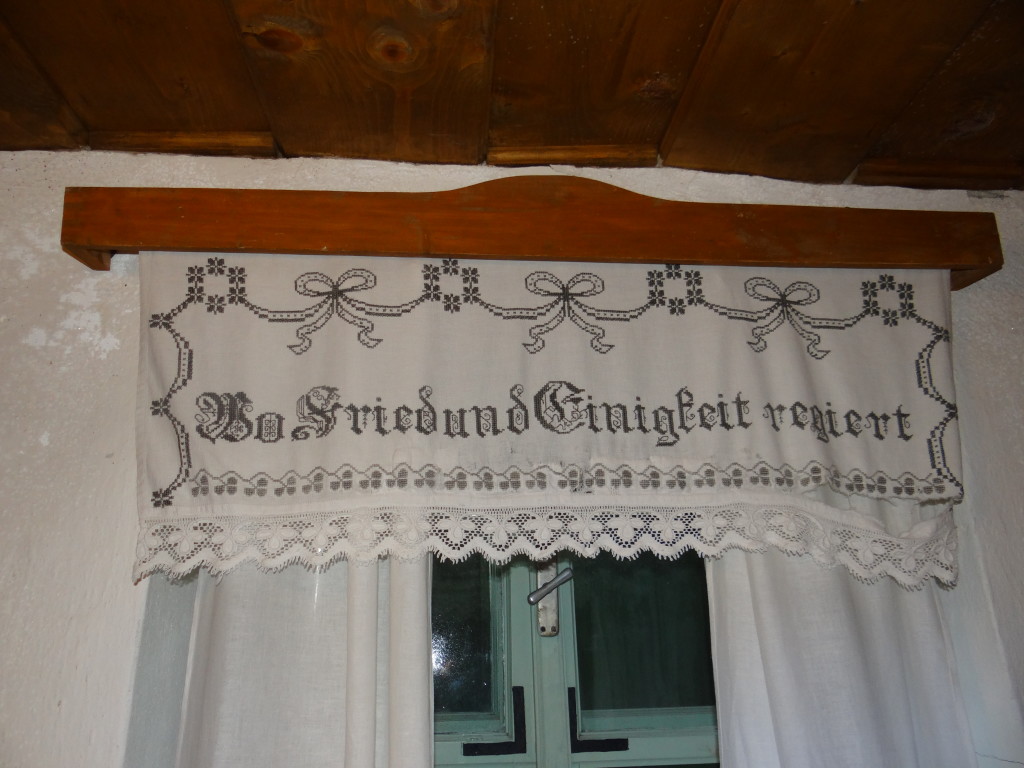 They added little more of the traditional wooden and painted furniture, some rugs, and three beds.
I love this dresser below.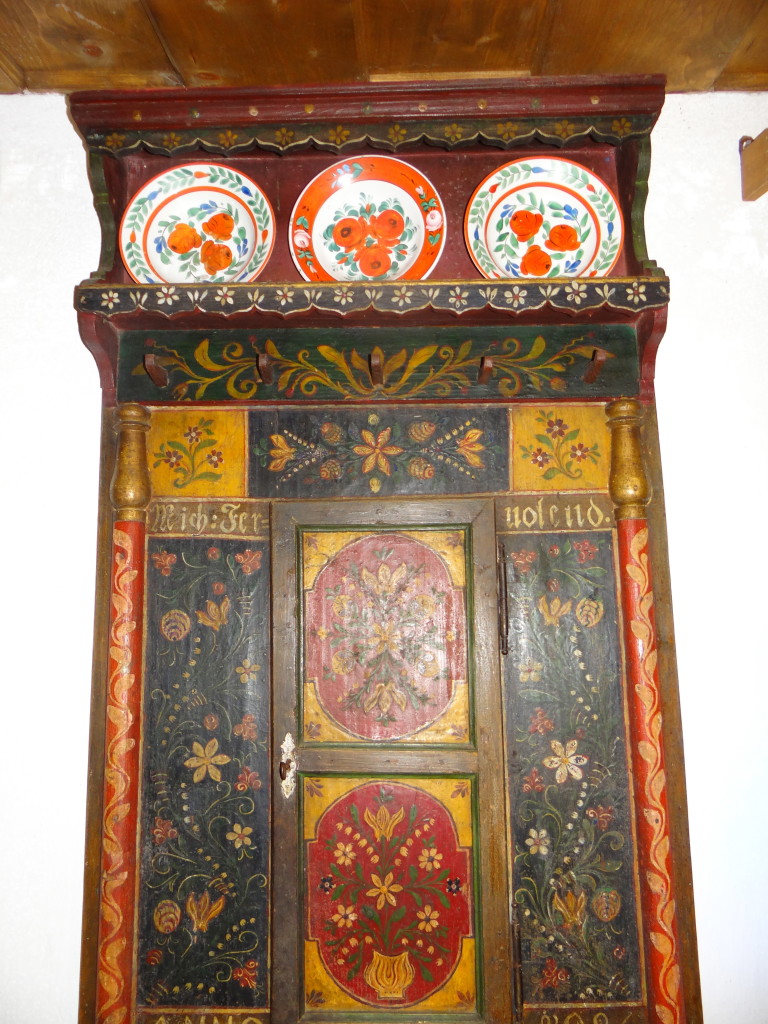 They make the house comfortable enough to be used as a guesthouse, yet keeping it in line with what it may have been like previously.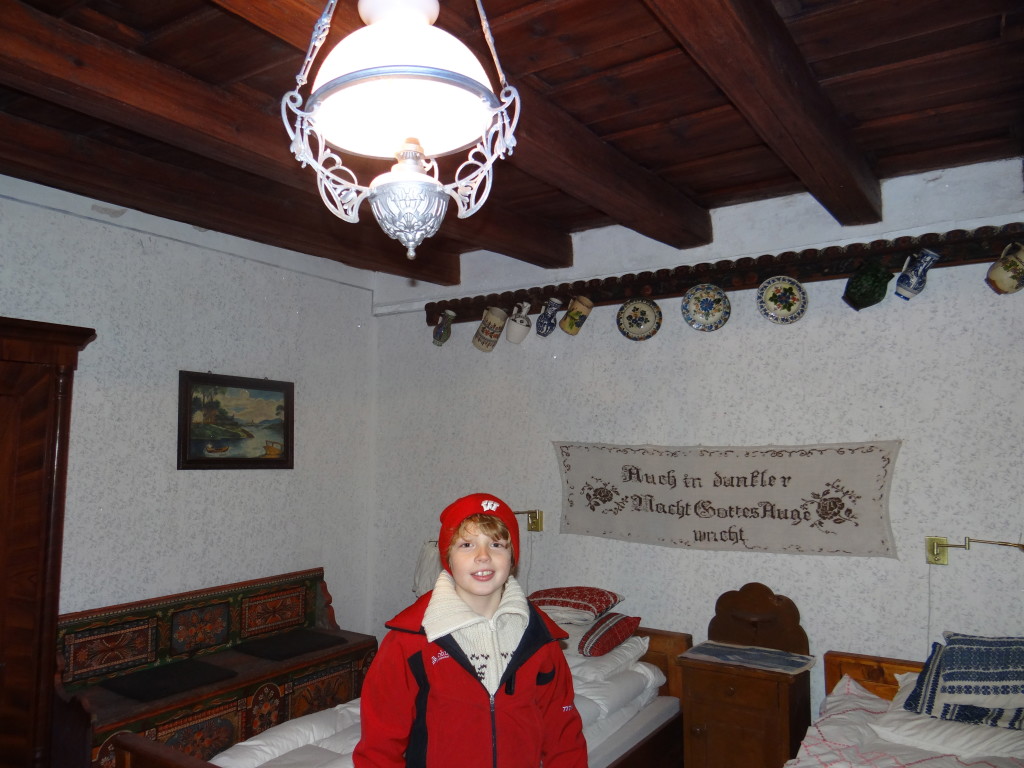 Take for example this pull out drawer / bed system we found (photographed below).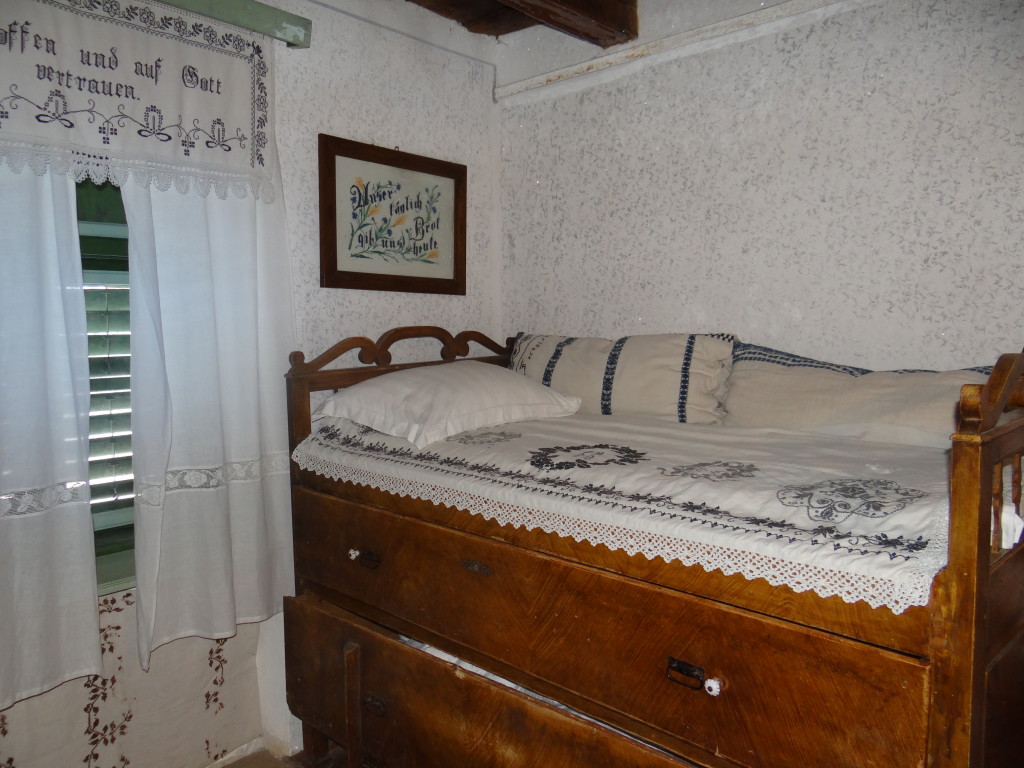 Everywhere you look there is memorabilia of yesteryear, and it is a great example of Saxon interior style I think.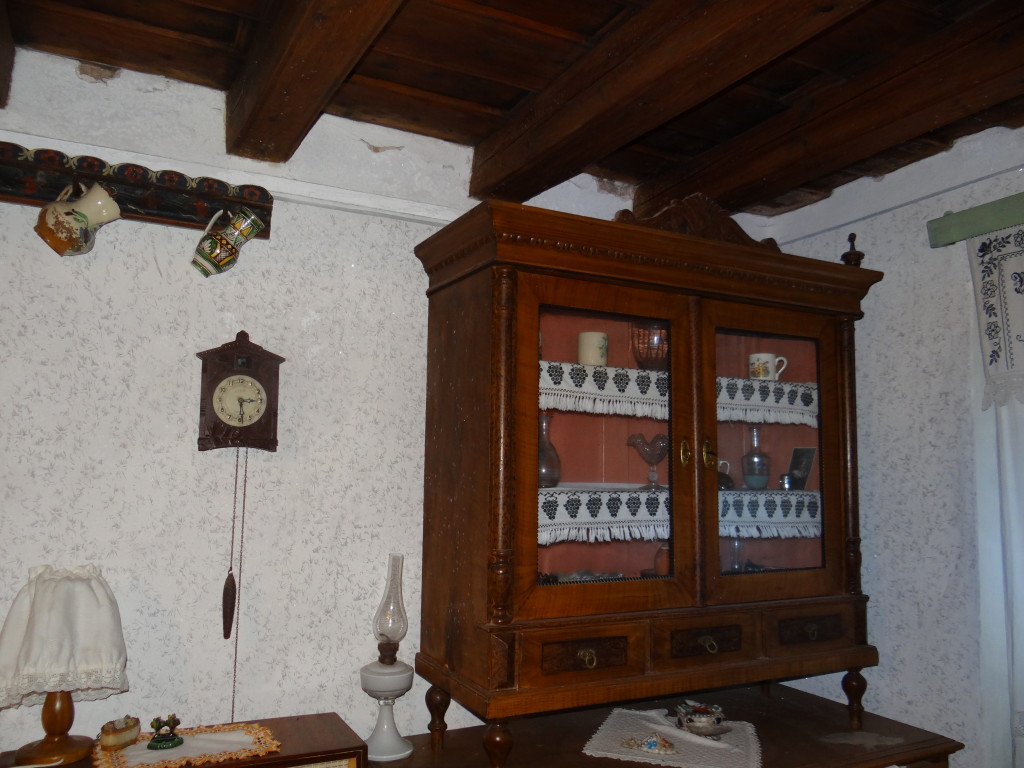 This is the old heater in the bathroom. Can you believe this would be used to heat the water for the very same HRH Prince Charles ?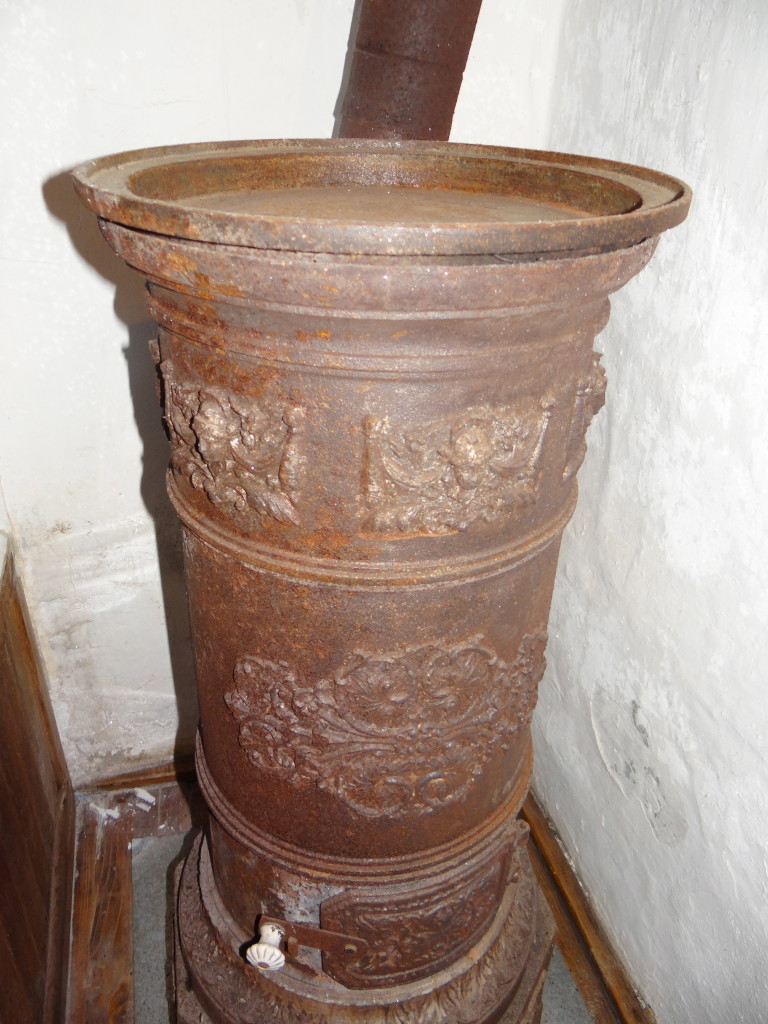 The house has now three double bedrooms, two bathrooms and a kitchen.
There is also a terrace with benches and a long table.  I could well imagine a nice relaxing drink of the local fruit tea, or something stronger on a balmy evening.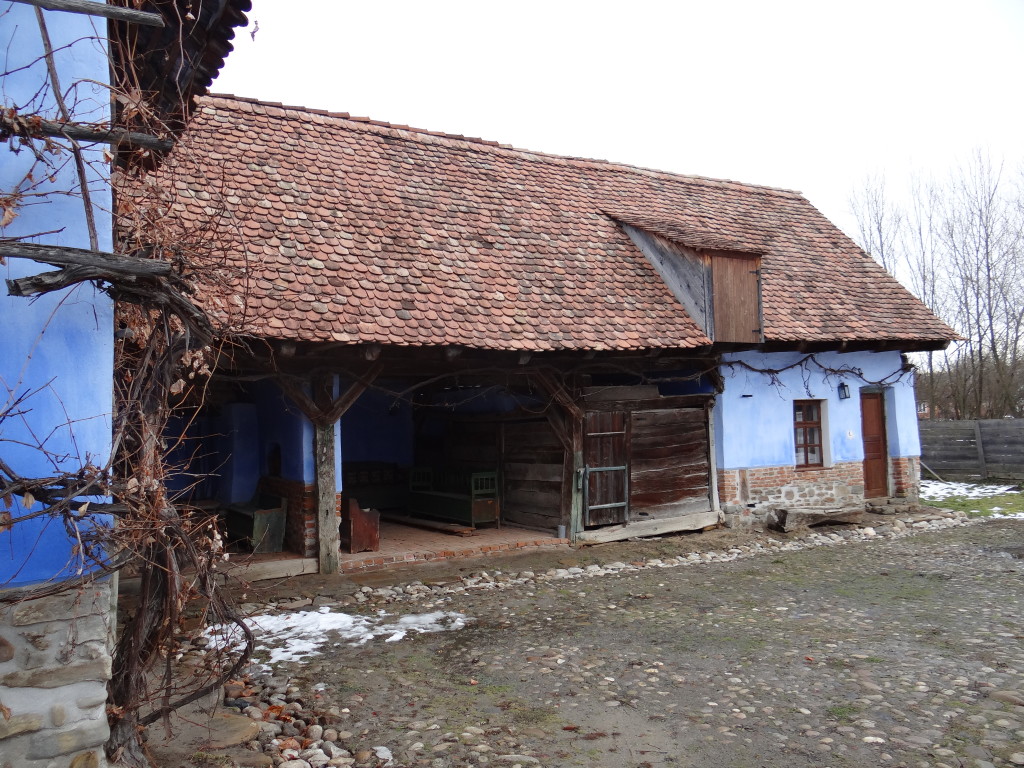 Below is one of the Romanian tiled fireplaces, and we also had one in the home we stayed in.  Decorated spinning sticks adorn the side.  These fireplaces are separate from the wall. The warmth they emanate are quite incredible and stand about 2 metres in height with an ornate edged top.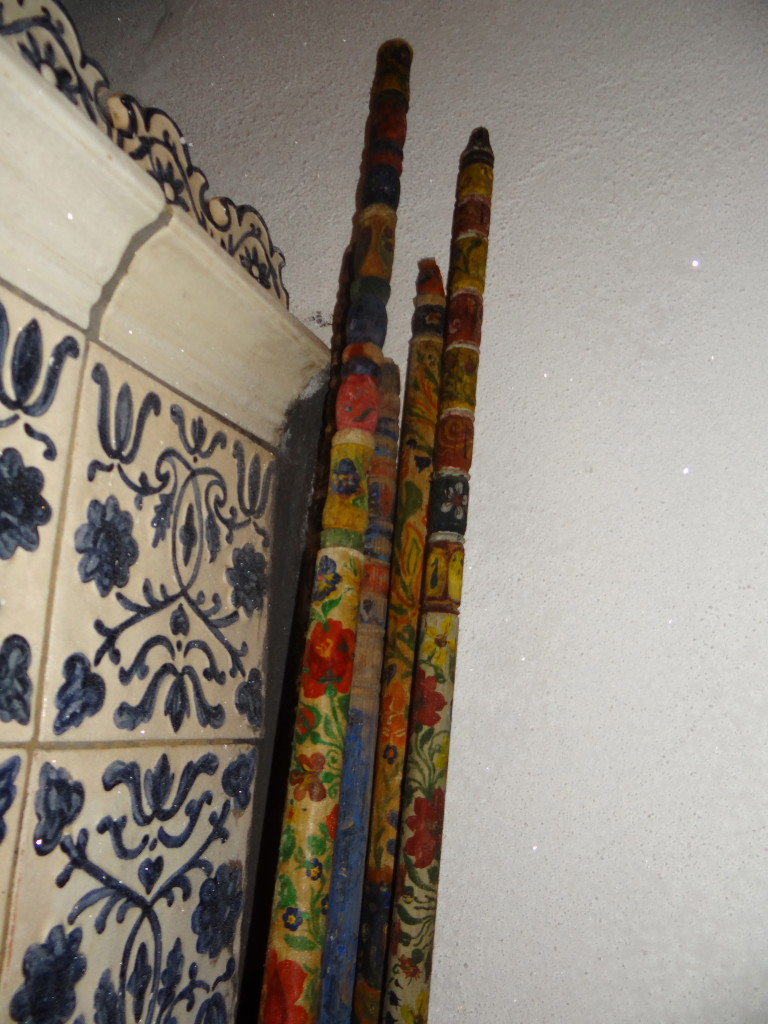 I noticed a lot of the antiques were hand painted, and had great detail to them.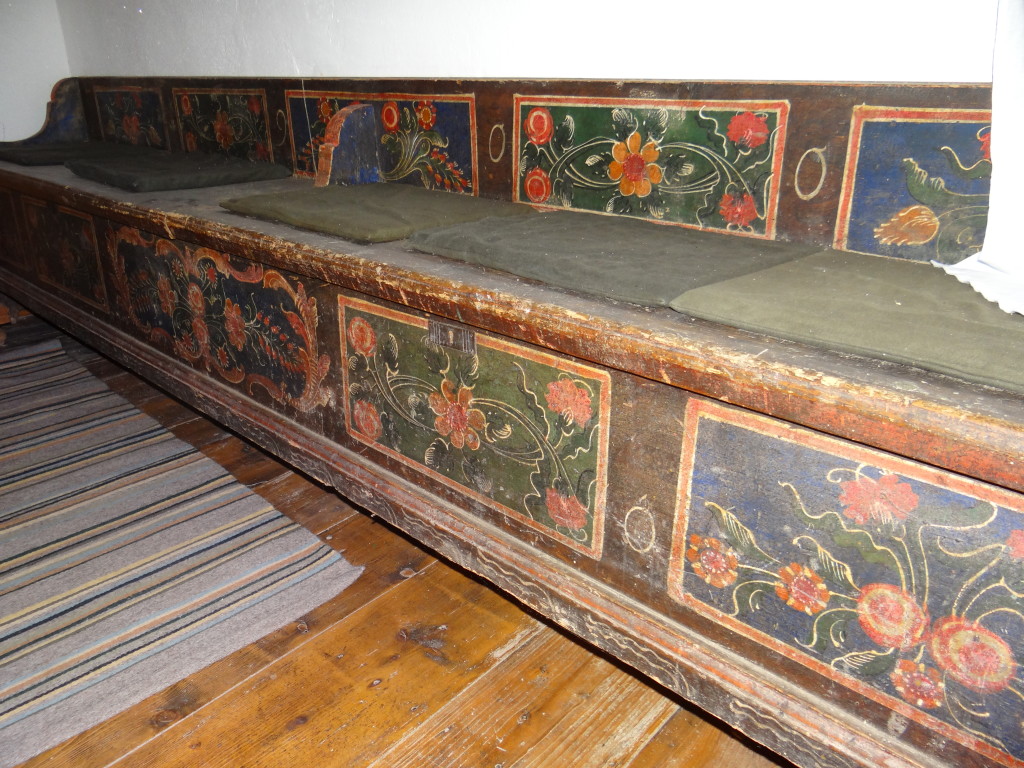 In the entrance were old walking sticks, and bags that had been hand stitched lovingly in years gone by.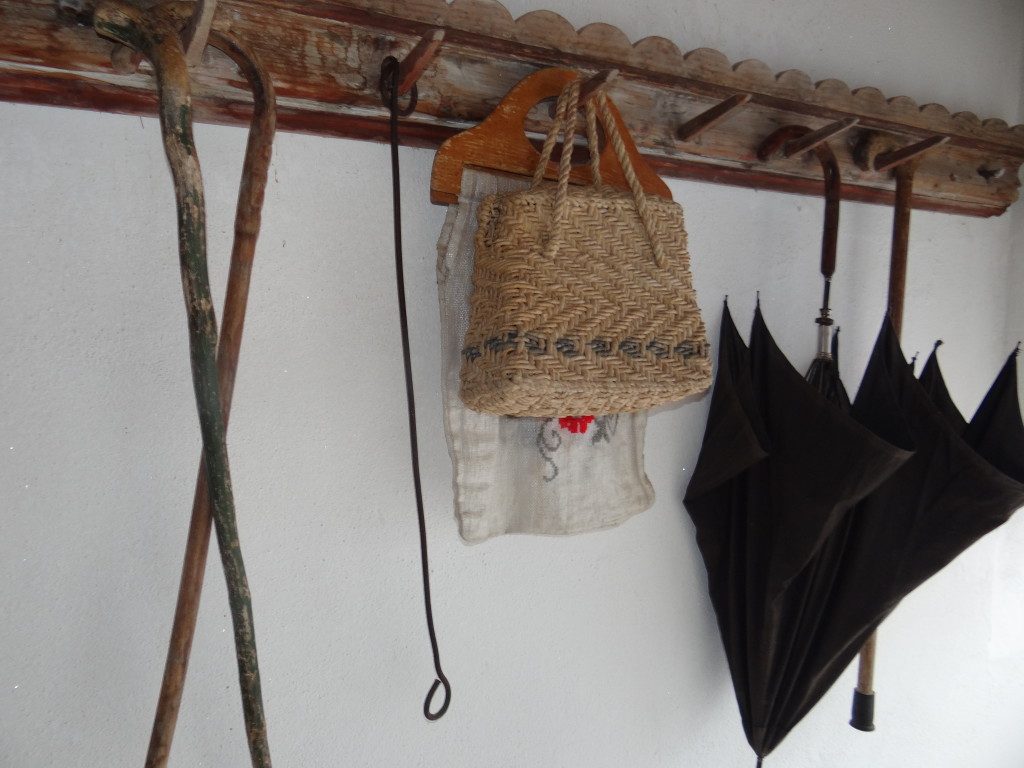 At the bottom of the second building was my favourite room.  It was a lovely dining area, and this doorway leads to it.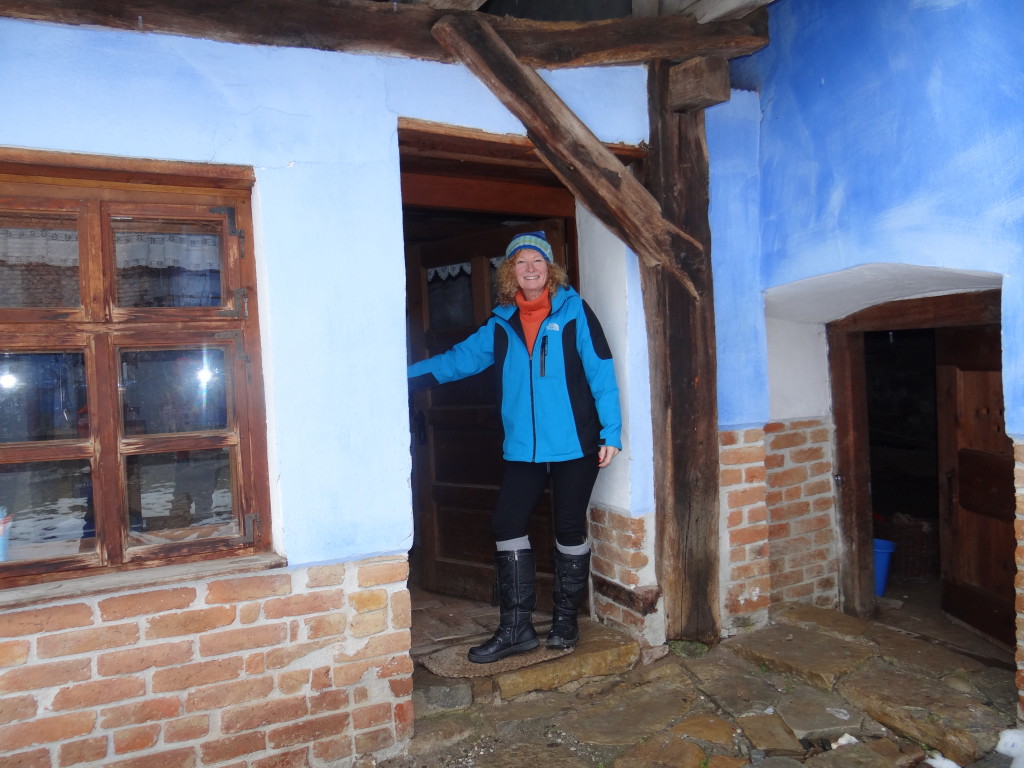 I wonder to myself as we sit here, if these are the very same chairs Prince Charles himself sits on when he comes to rest and relax in this little town?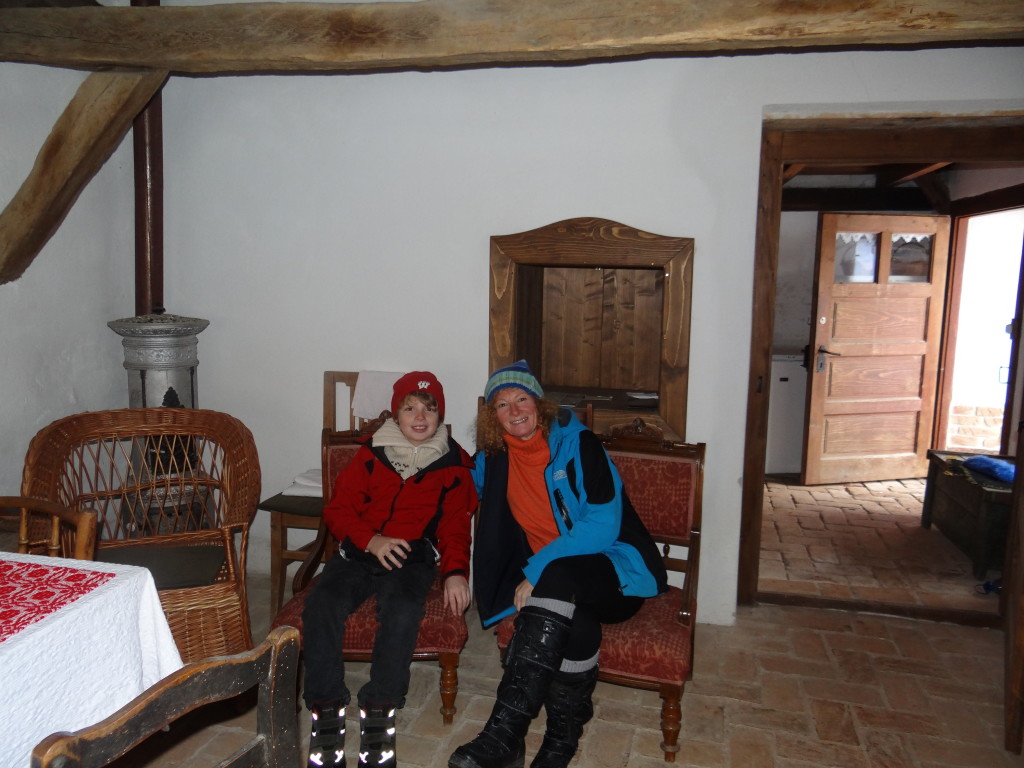 As we close the gate behind us, I am sure it is where Prince Charles comes to shut out the world and have a time of rest and relaxation.
You too, can experience this place of tranquility in Romania – for details please contact Beyond Dracula
Website: http://www.beyonddracula.com
Facebook: https://www.facebook.com/beyonddracula
Email: office@beyonddracula.com
Skype: beyonddracula
Telephone: +40 745 074 177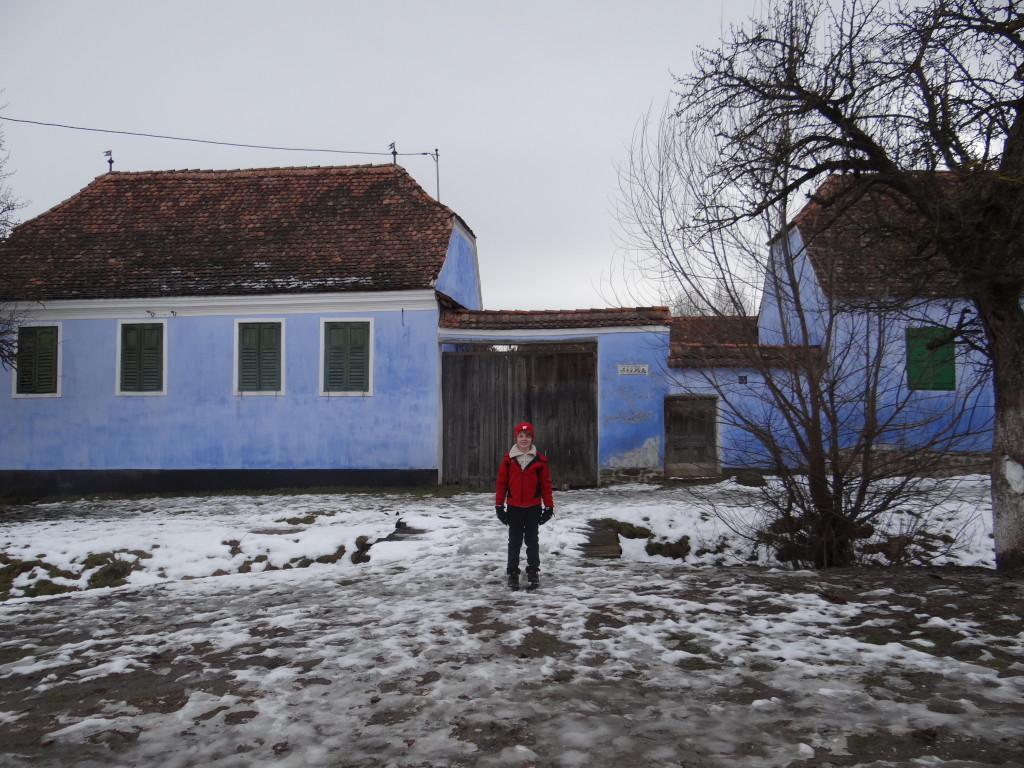 To book Prince Charles' guesthouse, please visit this website
Please read our Disclaimer here
Disclaimer: This post may contain Affiliate Links, Sponsored Content, or Review.…