Manchester England for a day
Our lovely friends in Preston are having Explorason for a sleepover.
So Explorafriend and I head to Manchester.
First off is High Tea at Cloud 23 at the Hilton Hotel.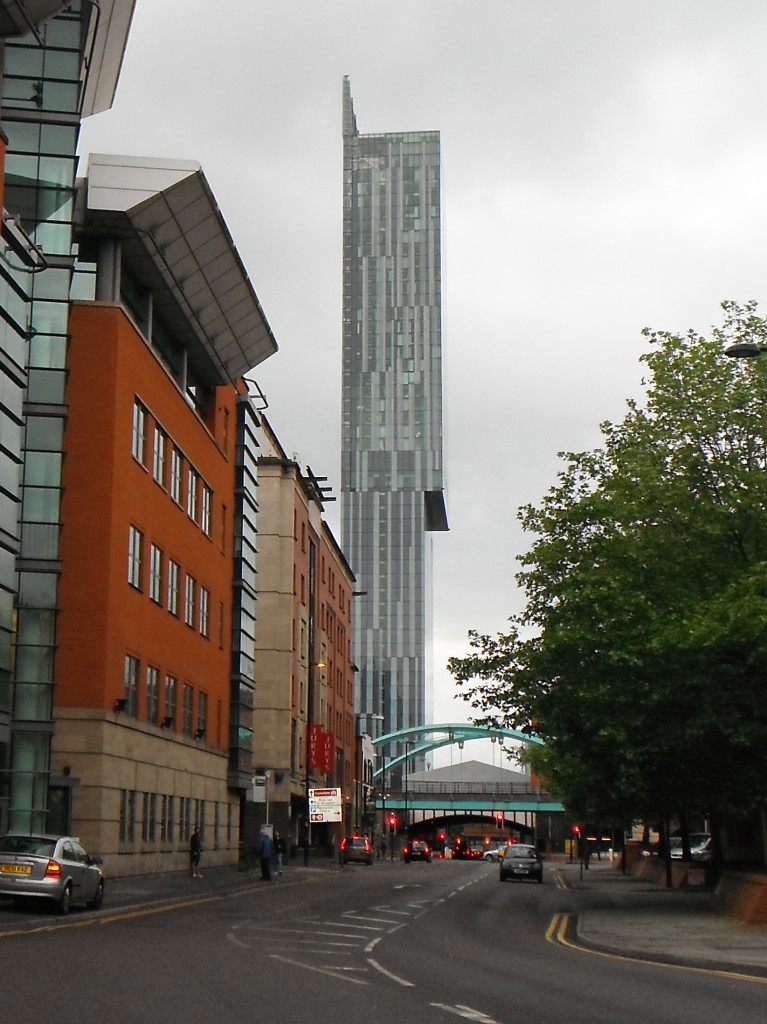 It is a bleak and rainy day and the view is grey, but we love the skyline.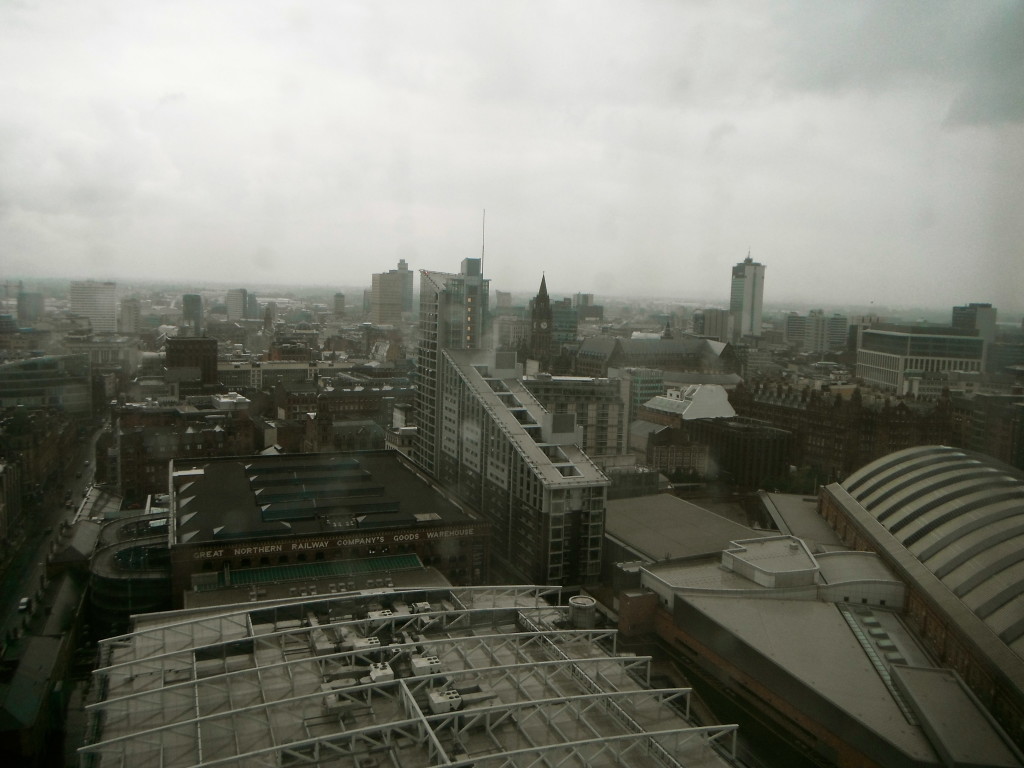 To us it doesn't matter if it is wet outside, as this is the way to see a city in the rain.
The Hilton boasts a glass window – in the floor.
Here you can see the street below.
So we are dare-devils and balance on it like surfers. So many can't even stand on it.
The afternoon tea is delightful with whatever and however many hot drinks we desire included. I think I was jumping around like a coffee bean after 2 hours of countless coffee. Thanks Explorafriend for this special time together!
Make sure you visit the toilets if you go there too. The via is incredible with window decals that are fun.
We wander around the old part of town and end up at the Palace Hotel to wait for a friend.
On the way we pass the square.
We all then head out for a drink and dinner and first stop is a toilet that is now a bar!
We head to another old workers bar. Tiled walls and lead-light – it is a lovely place.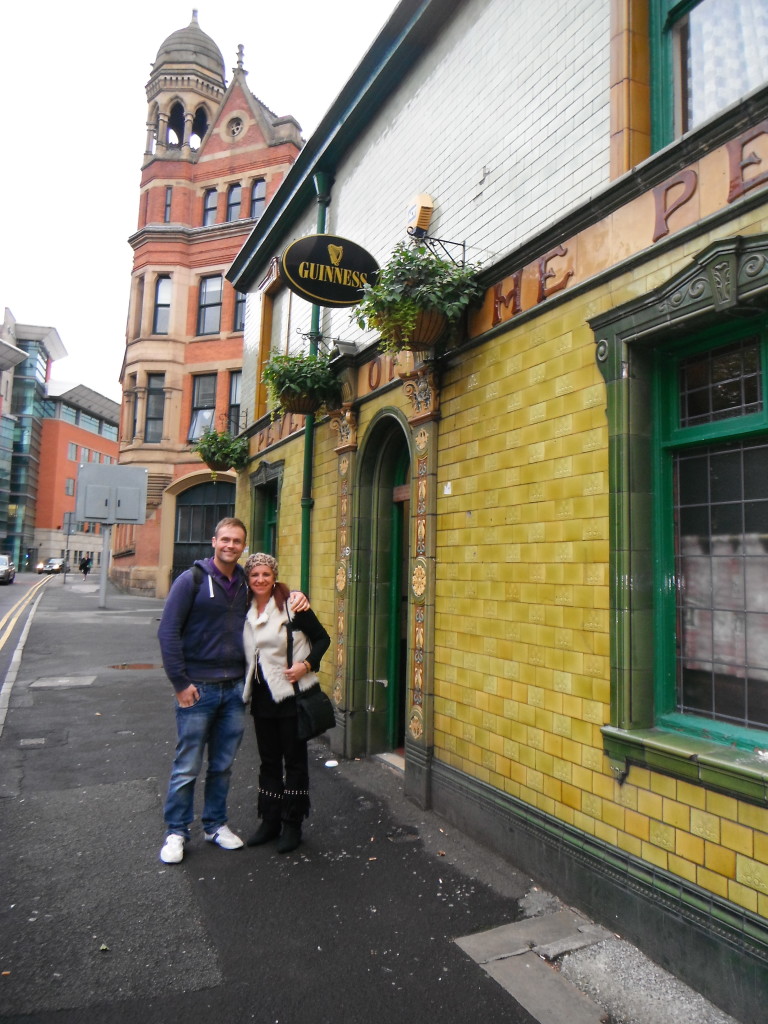 We cross over locks and head down to the nightclub and restaurant area. It is beautiful.
They really have done a good job with Manchester in restoring it and modernising what once was a very industrial city.
Barges on the canal are no longer for cargo, now homes with flower pots.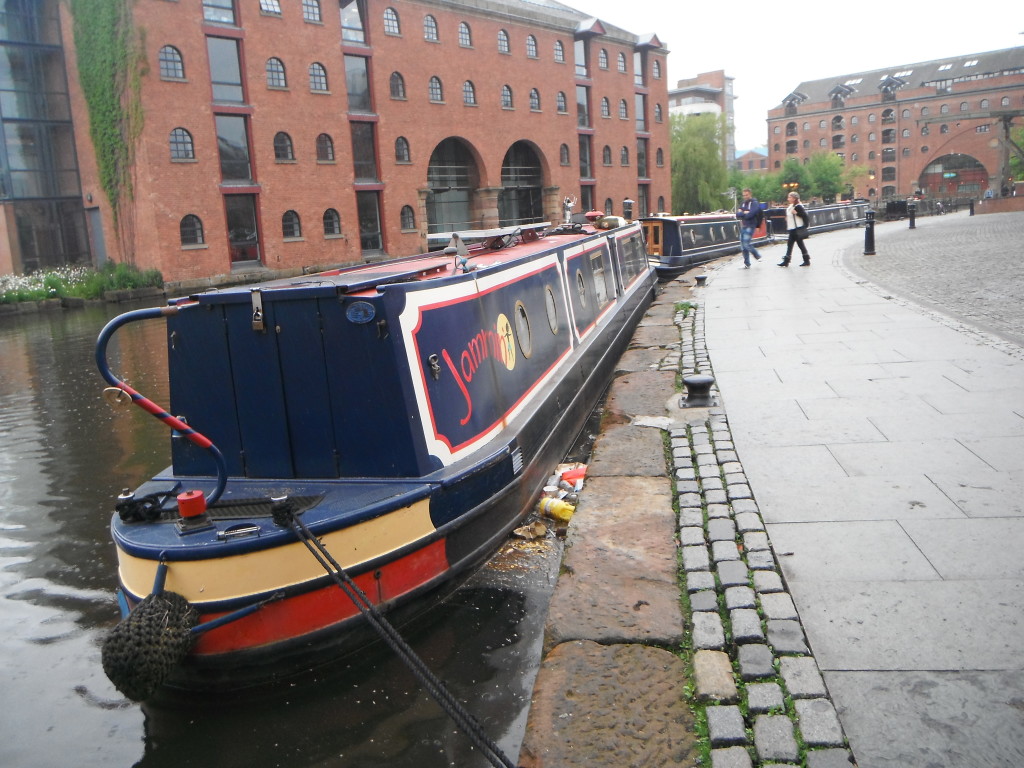 This area is a real mix f old and new.
I am so glad we decided to call into Manchester. It is not a bit like I expected!
We finish up at a lovely pub for dinner. I love the fact the old is not all gone. We have spent tonight with a colleague of Explorafriend's. Jay you are lovely and we so appreciated you being our guide!

The pub is warm and the food is good. We don't have a late night, but we really enjoyed exploring Manchester!
Please read our Disclaimer here
Disclaimer: This post may contain Affiliate Links, Sponsored Content, or Review.…