Airline Clubs: Join one or two….
Join the Qantas Club or your own international favorite Airlines Club
Joining Airline Clubs works if you will be flying frequently with one airline in particular, or with their partner airlines during your family travel. I have found this to be very crucial for single parent travel as is encouraged by luxury travel experts.
Features include:
Clean restrooms; nice hot showers; snack food and hot and cold drinks; meals; and alcoholic beverages afternoons and evenings; comfortable chairs to rest; usually a good view of the airport – keeps the kids entertained; magazines & newspapers to read; internet access; priority luggage dispatch; faster check-in with little to no queueing; peace and quiet; late boarding on flights; extra luggage allowance; and sometimes accommodation if you get canceled flights.
All in all, it is worth the $$ though you need to consider the number of flights you will be taking – so we suggest Airline Clubs is a good way to save $$.
Also, using Airline Clubs are a good place to recharge your electronic games; phones; computer batteries etc., before a long trip.
Please keep your children under control or they will get you in trouble. If unsure, find out from your  travel agent the partner airlines that allow you to use their lounges,
as you may get caught out in the general area and not permitted in your airline lounge.
Also if planning on traveling for more than 1 year, it is way cheaper to do two-year membership up front.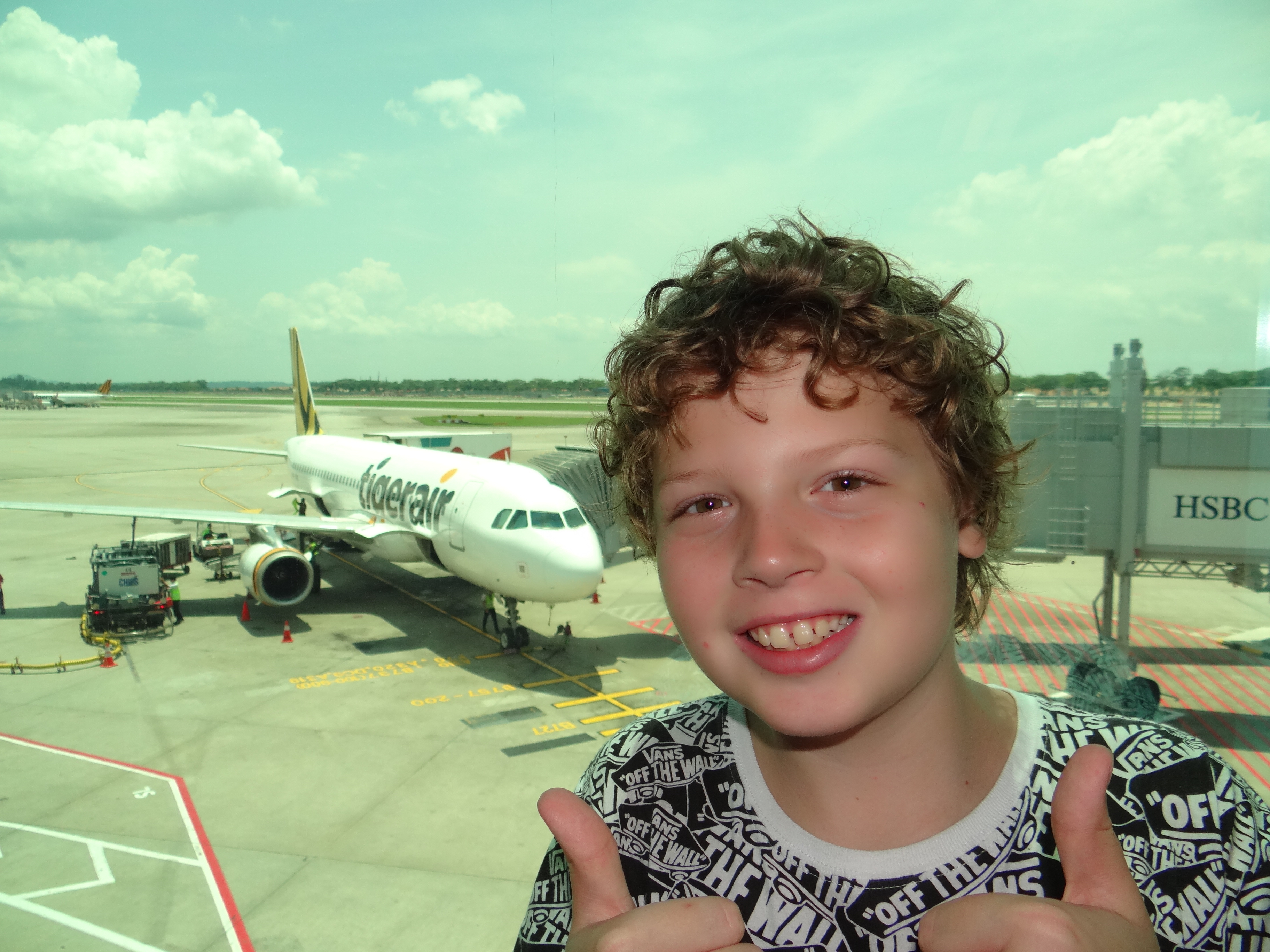 Qantas Frequent Flyers
If using Qantas, refer to their One World partners.
Want to join for free?
Head to Woolworth's Supermarket– join their in-house card Everyday Rewards. Not only will you get cheap petrol, but you will also automatically get Free Qantas Frequent Flyer membership. Even children can get a card.
Other Airlines
You might have to work with more than one airline prior to departure, or in the course of your trip.
If you do not get to join until you are on the flight or after, there is usually a time you can redeem your points, but ensure that you keep your boarding pass and online booking or can provide information from your travel agent.
Points can be used for gifts or flights, but you will have to pay the booking fee and taxes. My son joined Emirates SkySurfer – they sent him a pack, baggage labels – he felt quite important. Plus his points awarded by Emirates get him Lego sets.
Airline Clubs really do have their advantages – check out the ones that work for you.
Questions and Comments
Do you believe in joining airline clubs?
What has been your best airline club?
What do you enjoy most about being a member of an airline club?
Feel free to share your comments below.