When you think of the Netherlands it's usually cheese, clogs and windmills that spring to mind. Holland is less often associated with its family friendly activities, attractions and accommodations. There is so much to do in the Netherlands with kids that we often overlook it as a holiday destination. From theme parks to marine parks, we've compiled a list of our top 10 favourites. Even better, Holland is small enough to do them all in one trip!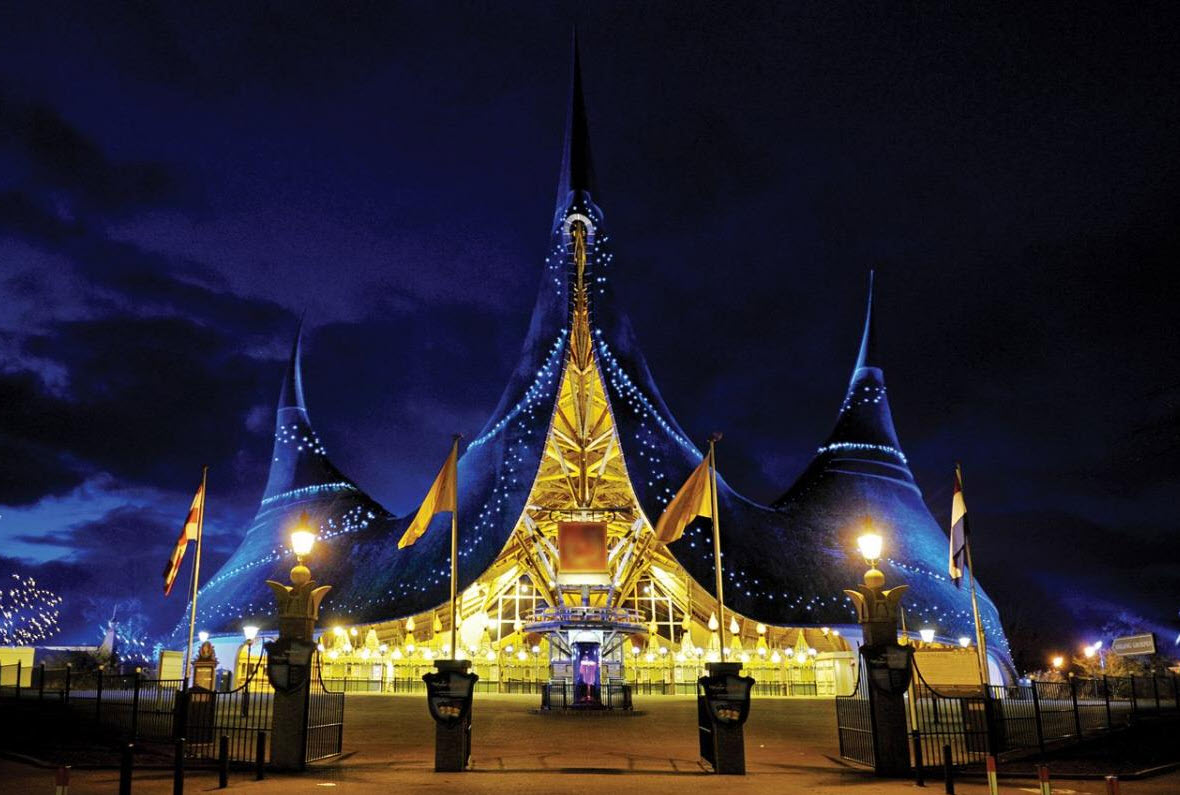 1. Efteling
If you haven't heard of Efteling theme park then you are missing out on something special. An enchanted wonderland, which is said to have inspired Disneyland itself, Efteling is a fairytale-themed amusement park set in the rich woodland of North Brabant. Stepping into the park is like stepping through the wardrobe into Narnia. Enjoy the exhilarating rollercoasters, theatre shows, water and light displays and beautiful nature. If you stay at Efteling Bosrijk or Efteling Loonsche Land, you'll have free and unlimited entry into the park and will get to enjoy the magical Efteling atmosphere for the entire duration of your stay.
2. Nemo
It was hard to choose just one museum for kids in Holland, but we had to settle with Science Centre Nemo in Amsterdam. The interactive exhibits really challenge kids to get involved in the nitty-gritty of science, from their own bodies to the galaxy. It's all set on a brilliant green ship in the centre of the city and offers wonderful views of the medieval architecture below.
3. Duinrell
Duinrell is another of our favourite theme parks. It's less unique than the Efteling but provides all of the classic fun you'd expect from an amusement park, including a huge indoor waterpark. What's more, it's right by the beach and in the historic city of Wassenaar, which is home of the Dutch Royal family. That means you can have a beach holiday, history lesson and adrenaline hit all in one go. Duinrell holiday park offers comfortable accommodations and free entrance to all the attractions. comfortable accommodations.
4. Apenheul
Apenheul Primate Park was the first zoo in the world where monkeys were able to walk around freely in the forest and in between the visitors. Needless to say, they've gotten quite used to all the attention and absolutely know how to entertain their guests. Located near the city of Apeldoorn, this is a must for all monkey lovers out there.
5. Keukenhof
Keukenhof is famous for its beautifully designed gardens, blooming with tulips, hyacinths, daffodils, orchids, roses, irises and lillies. What people don't know is how much is organized for kids at the Keukenhof, including treasure hunts, a petting zoo, a maze and plenty of playing areas. The surroundings windmills are also well worth a visit!
6. Slagharen
We had to squeeze in one last theme park and it had to be Slagharen. If you have any cowboys or cowgirls in the family, Slagharen is the place to go. With over 30 attractions, they also offer hacienda-style accommodations decorated with cowboy boots and other wild west paraphernalia.
7. Dolfinarium
Dolfinarium Harderwijk is the largest marine mammal park in Europe. With your chance to snuggle up to bottlenose dolphins, walruses and sea lions, this is a day trip you and the kids will not forget. Walruses are the heaviest animals in the Dolfinarium and it's quite an experience seeing them up close.
8. Cycling around the Ijsselmeer
This rite-of-passage for Dutchies is definitely among the more adventurous on the list and probably not for very young kids. The Ijsselmeer is one of the largest lakes in Europe and is surrounded by windmills, tulips fields and old-fashioned fishing villages. There are plenty of campsites on the lake shore and plenty of places to explore along route.
9. Safaripark Beekse Bergen
Safaripark Beekse Bergen is the ultimate safari experience. If you fancy coming face to face with some of the biggest beasts in existence, including lions, rhinos, gorillas and cheetahs, then this park is highly recommended. Stay at Beekse Bergen holiday park and you'll get free entry into the safari park.
10. Kinderdijk
The incredible Kinderdijk, which is a UNESCO World Heritage site since 1997, will be an absolute treat for adults and children alike. Home to a collection of 19 authentic windmills, this village is decidedly Dutch in every way. Kids can even take part in a windmill workshop!
Want to explore the child-friendly Netherlands?
Book a holiday park in Holland and see what the land of cheese, clogs and bicycles has to offer.
This is a Sponsored Post.
All photographs supplied by http://www.holidayparkspecials.co.uk and are their legal liability