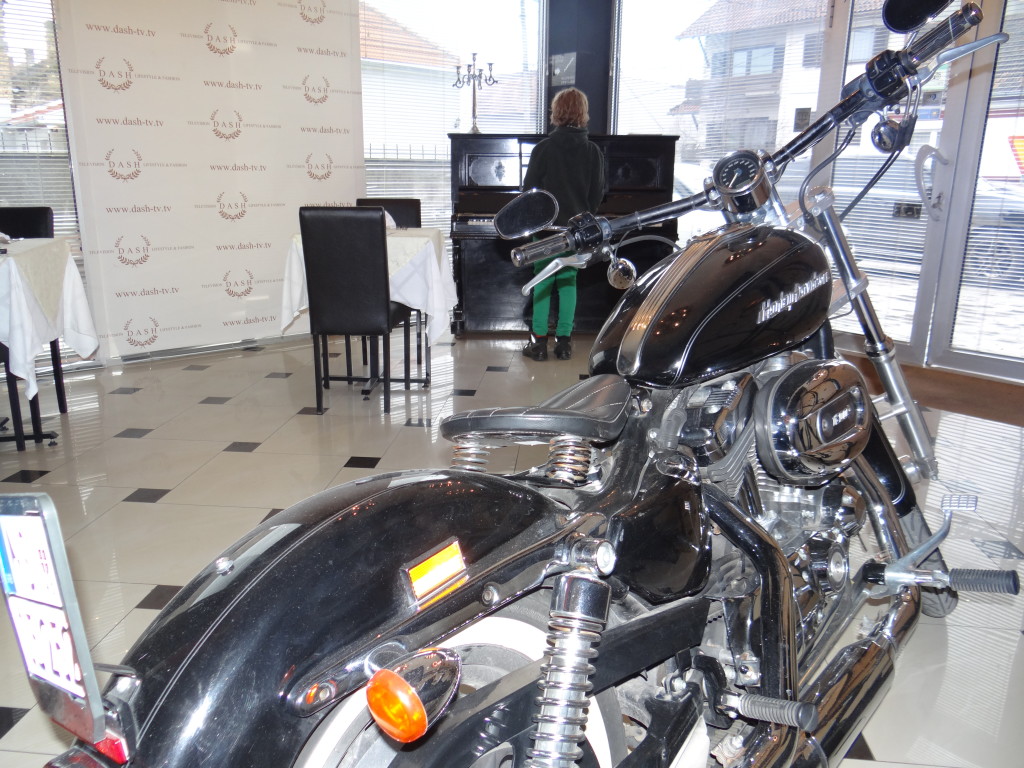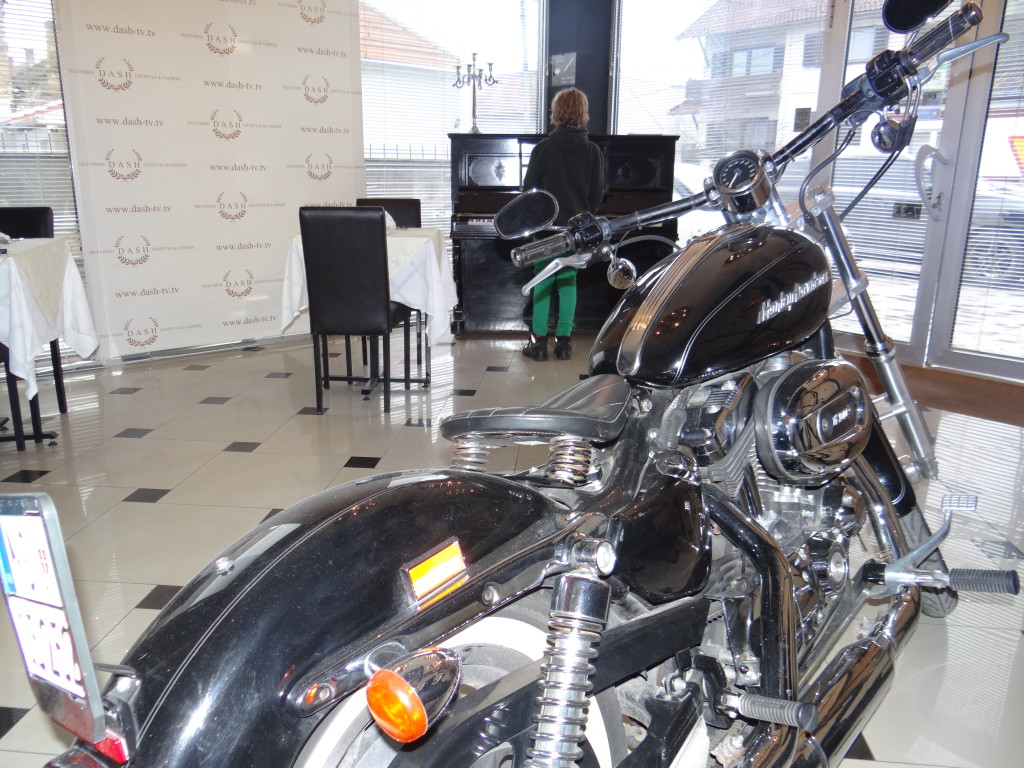 When we decided to come to Serbia to celebrate my 53rd birthday, we were delighted when we found the amazing Dash Star Hotel that is just out of the main centre of Novi Sad, Serbia – but only 5 minutes by car into the thriving little city.
We parked outside in their private car park, and found the hotel with ease, and on walking into the foyer we were in awe of the way they had used a keen eye in Interior Design.  Predominantly a black and white theme, with an eclectic mix of decoration, we were impressed by the chandeliers, and the vintage Harley Davidson in the reception and cafe entrance area. Explorason jumped on the piano for a tinkle too.
When we went upstairs via the elevator, we exited to a corridor where modern touches to the design of Dash Star Hotel felt really groovy.  A full size body silver mannequin in the hallway on our room level. Each time I exited the room, I had to do a 'double take' that it wasn't some-one there.
We loved all the features of the huge room we had.  A flat-screen TV, two massive beds, and clean lines to furniture, completed with modern art hung on the walls. Even the en-suite had ultra modern fixtures and fittings in white.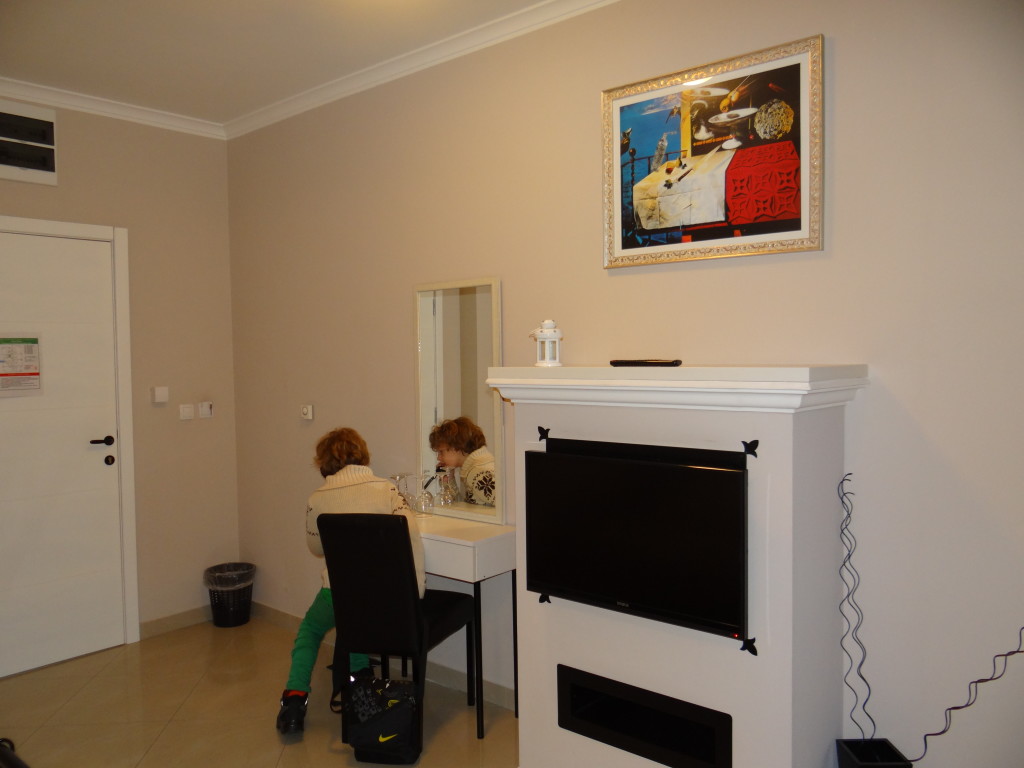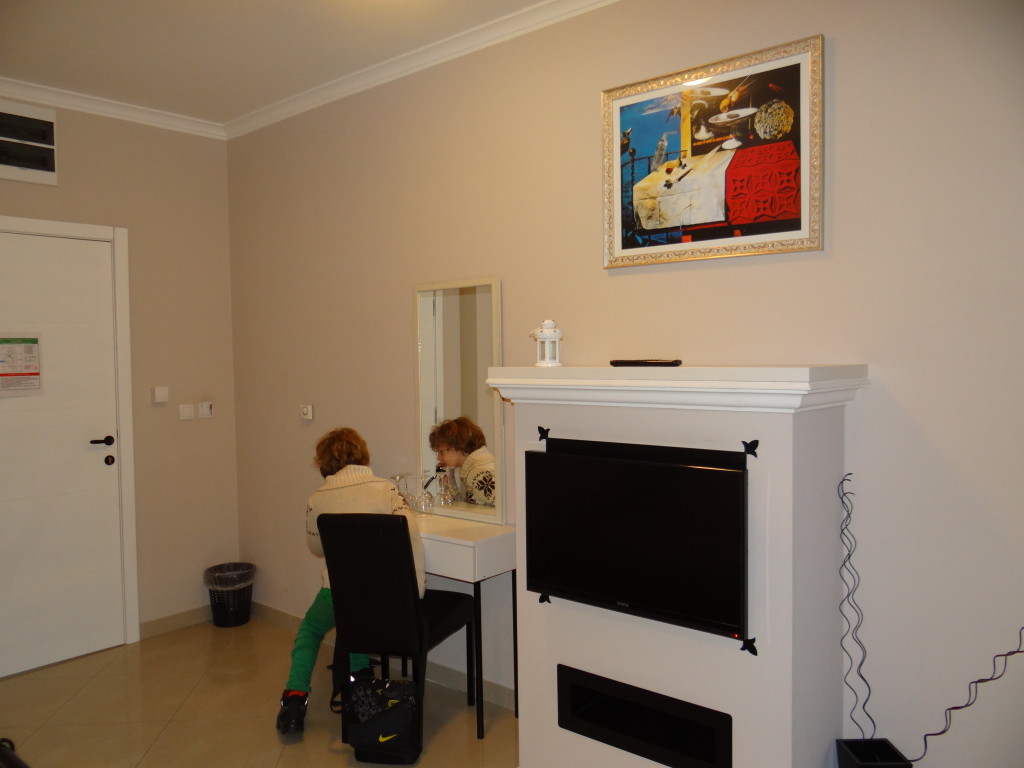 Dash Star Hotel really is very affordable, yet it is luxurious in so many ways.  Downstairs is the pool room with a relaxing quilted day bed, flat screen TV and a wonderful heated pool with fountain and lighting options.
The receptionist was just great.  She arranged for us to have a private use of the pool room and sauna area.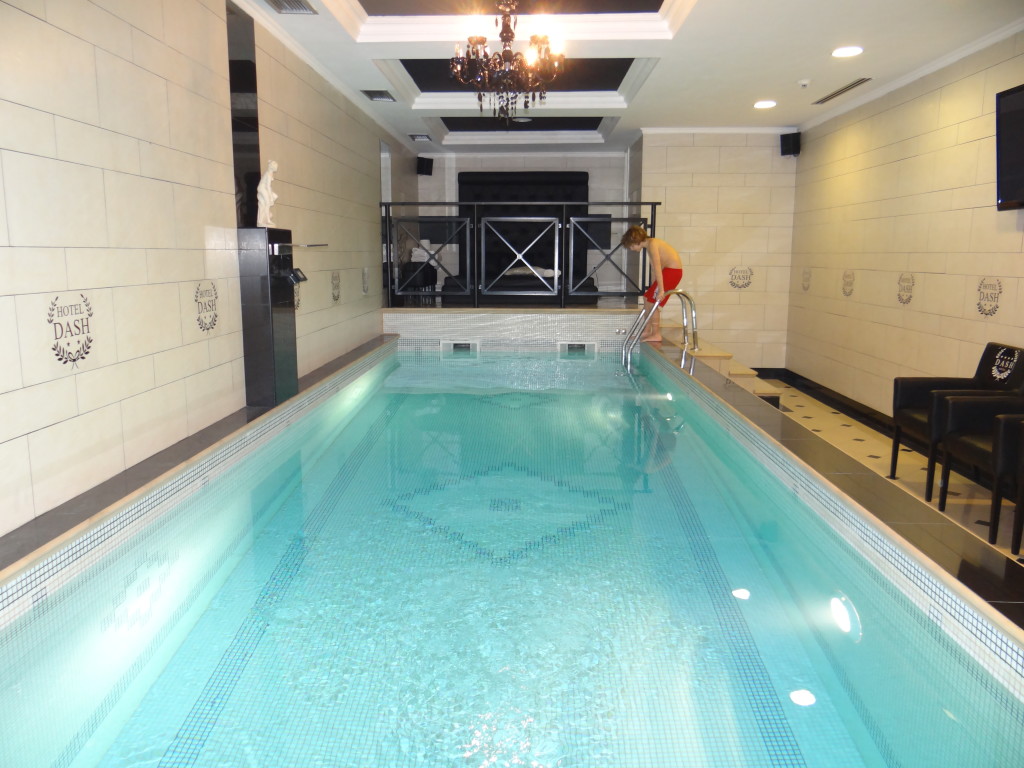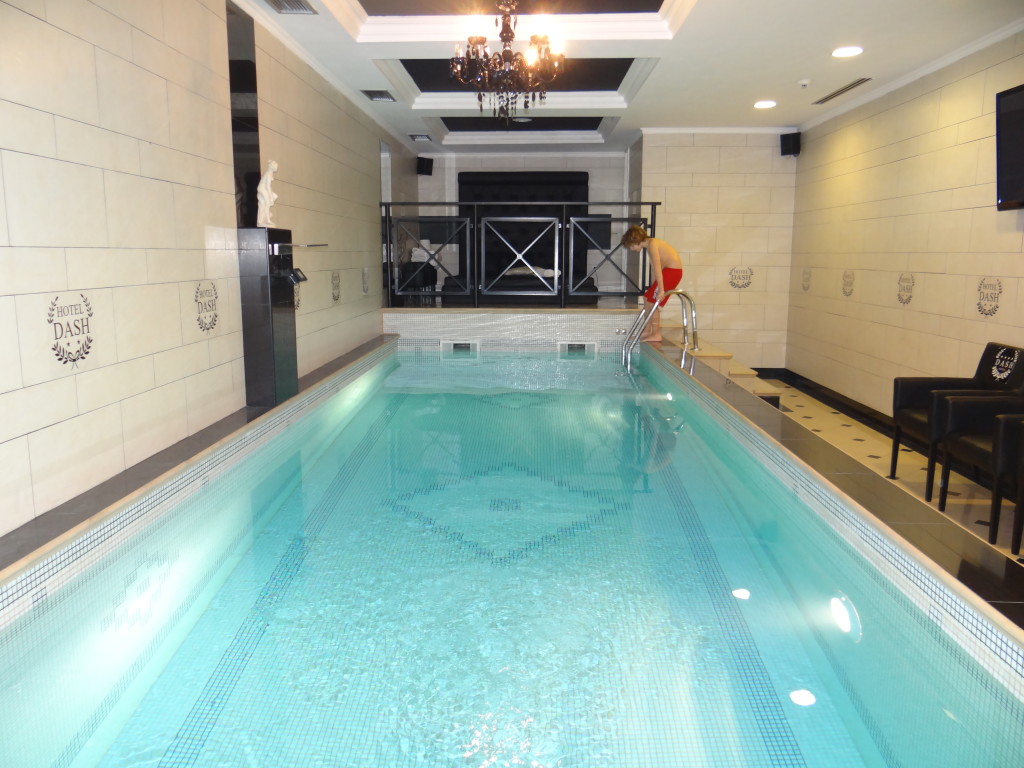 I discovered the end of the pool has water jets that act like a jacuzzi massage.  It was heaven.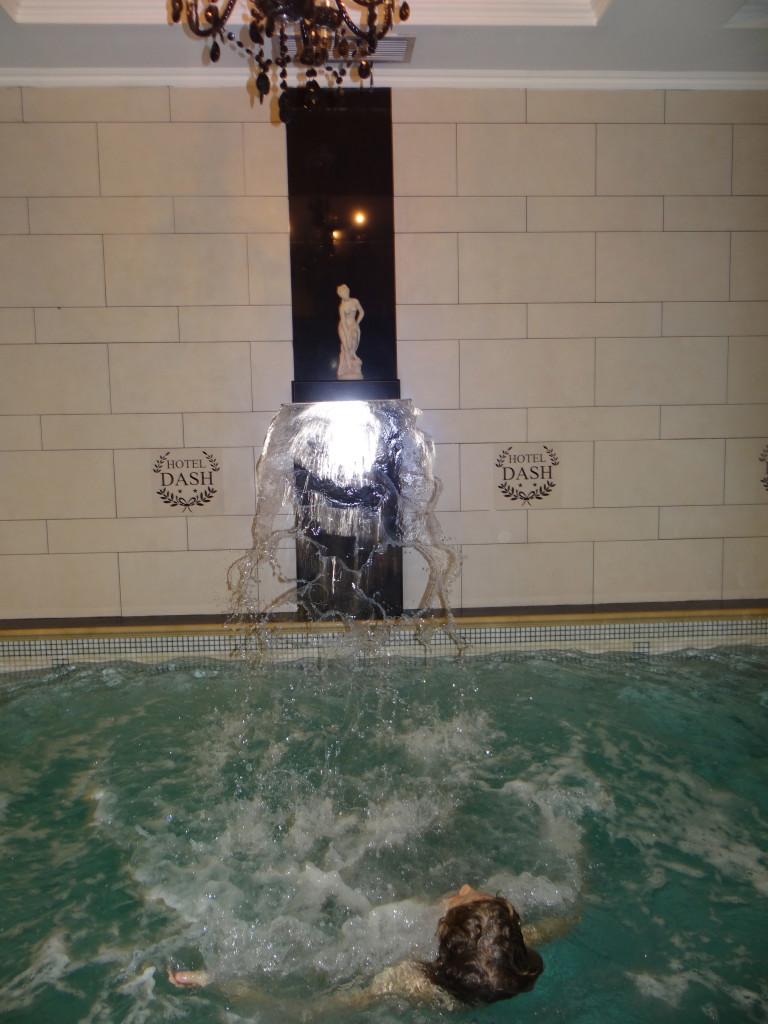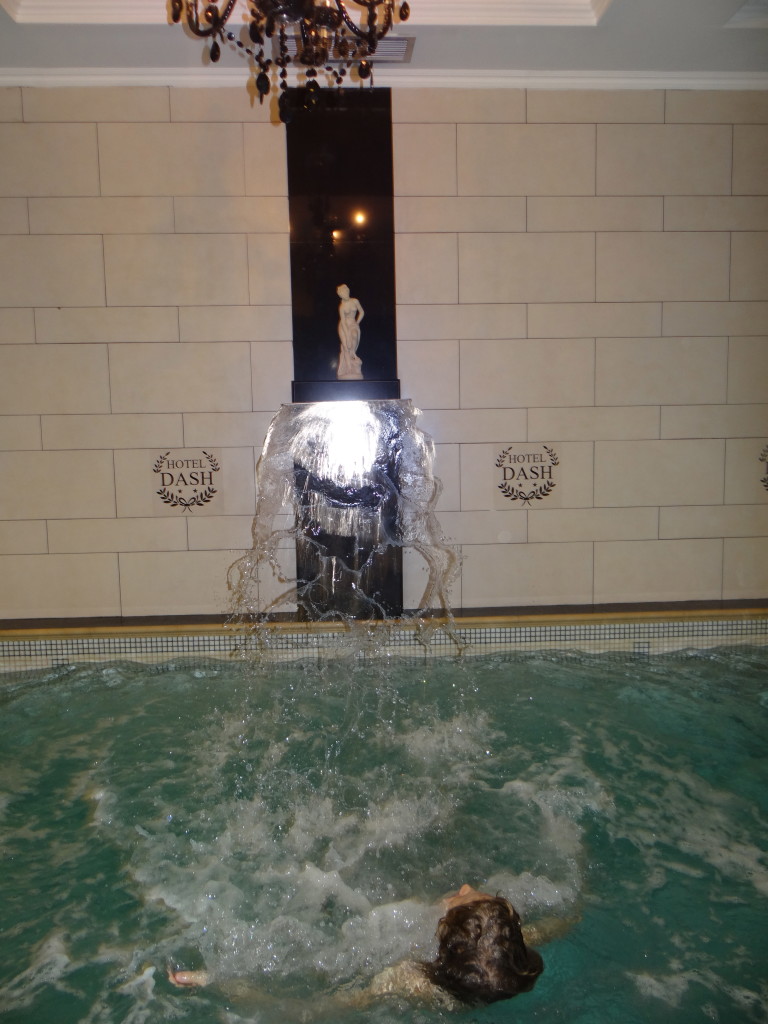 Even the decoration was fabulous in this room. Classic and stylish from the mosaic design of the pool, to the leisure lounge area, and the adjacent change room and shower area.

Upstairs there are two different sauna rooms, a massage / wellness spa area also.  As I had a cold, it was excellent for me to go into the dry sauna and clear my chest and sinuses.  There are plush towelling robes and towels too.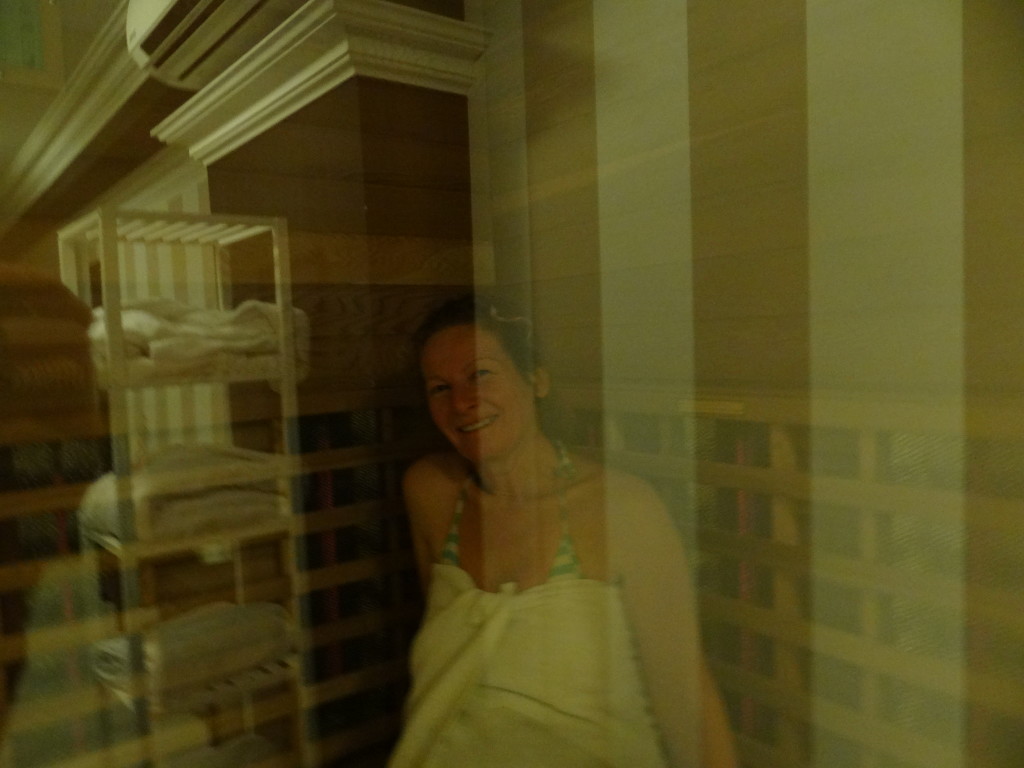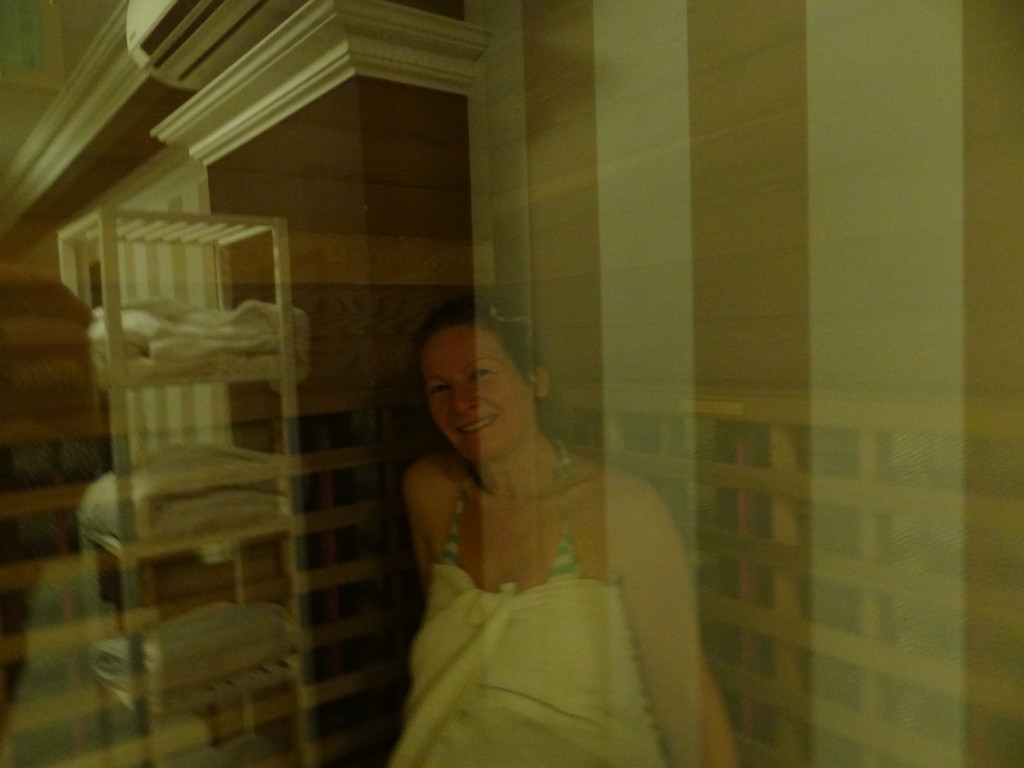 In the morning we went for another swim. Then it was time for breakfast on the first floor restaurant area.  Two tables were laden with food, and I watched as the staff constantly replenished this.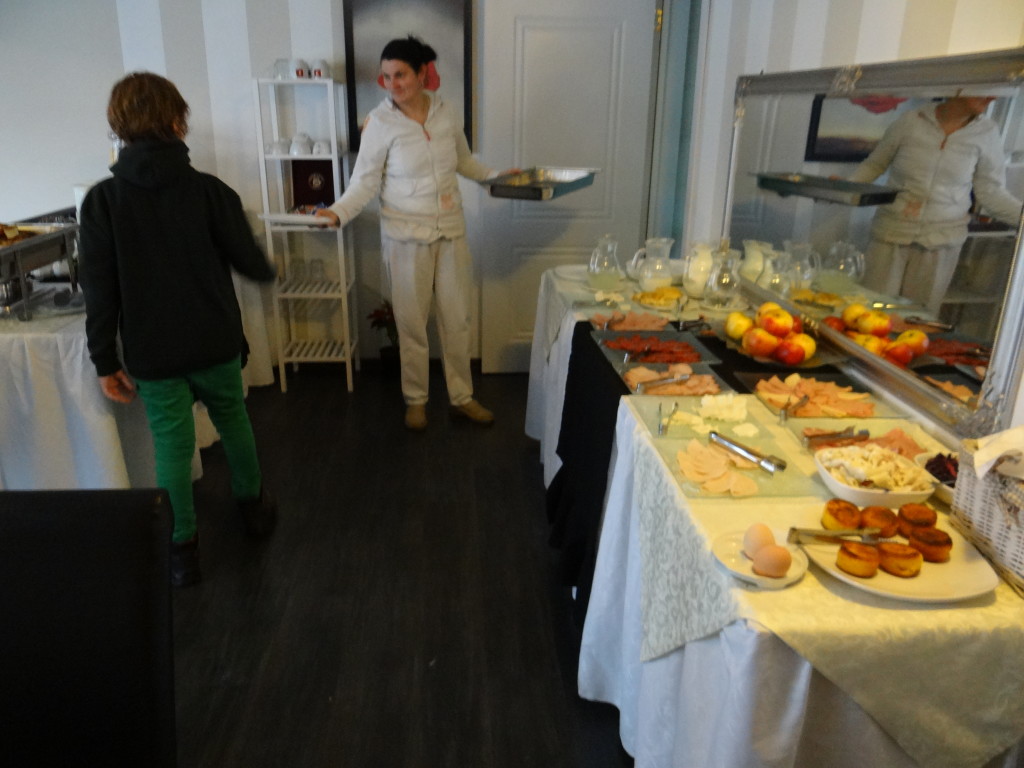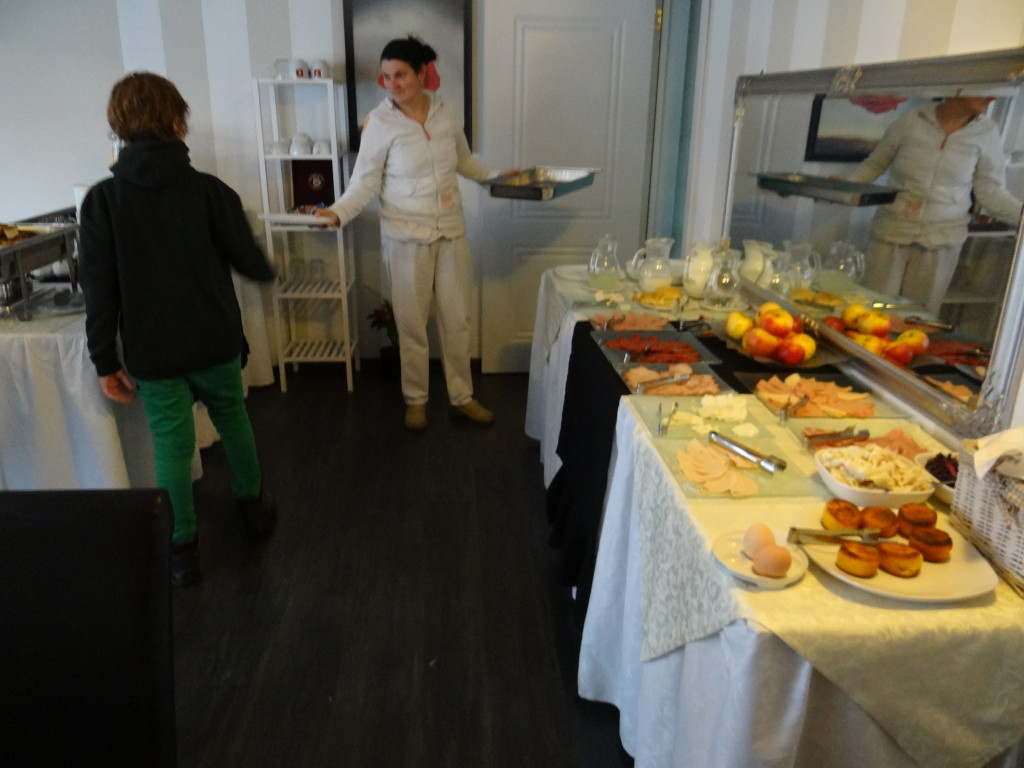 We loved our stay at Dash Star Hotel. In fact we had planned to return when in Serbia but ran out of time, and may return  later this year.  It was a great place to really relax. It was affordable, classy, stylish and we really loved the great service.  We hope we will be back.

Accommodation Name: Dash Star Hotel
Location:  VRŠAČKA 11, 21000 NOVI SAD (SERBIA)
Date stayed: January, 2015
Breakfast: A buffet breakfast is included
Bar: A lovely bar and cafe is located on the ground floor
Wi-fi:  Great wifi was available in our room
Child friendly: Yes
Please read our Disclaimer here
Disclaimer: This post may contain Affiliate Links, Sponsored Content, or Review.…