I've always wanted to visit The Maldives.  So let me tell you a bit about them.  They are composed of 26 ring-shaped small islands or atolls, with a total being more than 1,000 coral islands. Reefs, stunning beaches and azure waters await with coral beds for diving and snorkelling.  It is a small tropical stunning nation in the Indian Ocean between Africa and Asia.

About These Specials

Each week we find and locate the best flight and holiday specials usually departing from Australia for you using an Affiliate programme (see Disclaimer below).  

This means you get to see rock-bottom specials.
Flights to the Maldives from $467 Return
AirAsia is having a sale on flights to the Maldives.
Travel in Feb – May/18.
AirAsia is a budget airline
so meals + bags are extra.
Click the links below to see all the flights. We have also provided some sample dates, click them and once the search has completed you can change the dates.
These prices won't last long – usually a few days but sometimes just a few hours. If you click the sample dates and aren't seeing the same prices it, unfortunately, means the sale has ended.
Perth to the Maldives Flights $467 Return.
Melbourne to the Maldives Flights $550 Return.
Gold Coast to the Maldives Flights $555 Return.
Sydney to the Maldives Flights $555 Return.
Flights to the Maldives – All Other Departure Cities.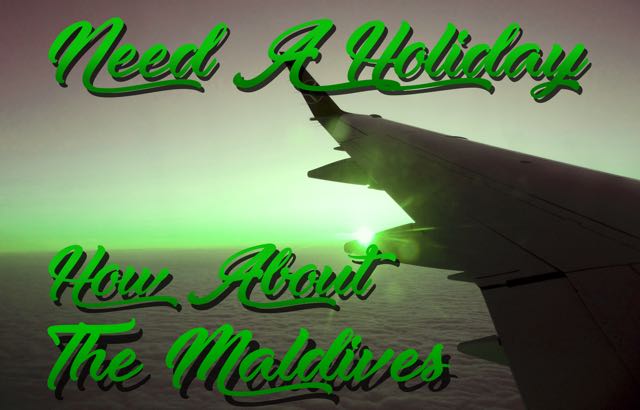 Check out all our deals on
The Maldives Resorts and Hotels
CC = Credit Card
All fares and information is supplied by I Want That Flight, and is correct to the best of our knowledge at the time of publication, but please check before payments as www.exploramum.com has no legal association with this company or the information they supply to us.
Questions and Comments
Have you ever flown with AirAsia? If so, can you give our readers any tips?
We'd love any POSITIVE feedback about this airline, please.
Are you planning a trip to The Maldives? If so, when and where are you going?
Have you been before? Do you have any tips for our readers?
Tell us in the comments below – we'd love to know.