Fancy a surf lesson in Hawaii? Or a few days away with 'the girls' shopping and enjoying the parties on the beach?  Or a family vacation? Why not consider this crazy deal for Hawaii?
About These Specials

Each week we find and locate the best flight and holiday specials usually departing from Australia for you using an Affiliate programme (see Disclaimer below).  

This means you get to see rock-bottom specials.
Flights to Hawaii from $434 Return
Jetstar is having a sale on flights to Hawaii. 
Travel in Jan – Mar/18. Jetstar is a budget airline so meals + bags are not included.
Click the links below to see all the flights. We have also provided some sample dates, click them and once the search has completed you can change the dates.
These prices won't last long – usually a few days but sometimes much shorter. If you click the sample dates and the prices have gone up it, unfortunately, means the sale has ended.
Sydney to Honolulu Flights $434 Return.
Melbourne to Honolulu Flights $450 Return.
Launceston to Honolulu Flights $513 Return.
Hobart to Honolulu Flights $533 Return.
Gold Coast to Honolulu Flights $536 Return.
Brisbane to Honolulu Flights $568 Return.
Adelaide to Honolulu Flights $591 Return.
Cairns to Honolulu Flights $670 Return.
Perth to Honolulu Flights $715 Return.
Flights to Honolulu – All Other Departure Cities.
Check out all our deals
on Hawaii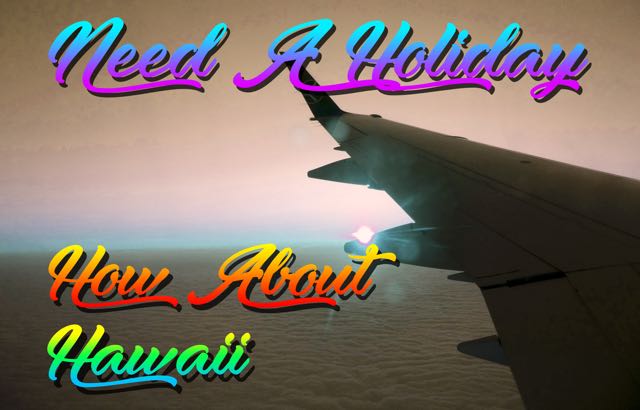 CC = Credit Card
All fares and information is supplied by I Want That Flight, and is correct to the best of our knowledge at the time of publication, but please check before payments as www.exploramum.com has no legal association with this company or the information they supply to us.
Questions to our readers:
Have you ever flown with Jetstar? If so, can you give our readers any tips?

We'd love any POSITIVE feedback about this airline, please.

Are you planning a trip to Hawaii? If so, when and where are you going?
Have you been before? Do you have any tips for our readers?

Tell us in the comments below – we'd love to know.