Here is an article about us published in the Dail Mail UK last year.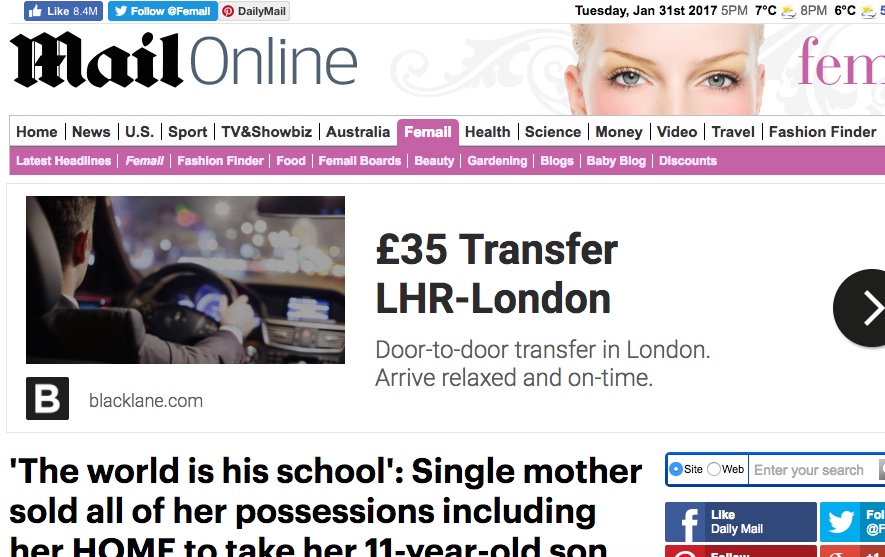 This article has been published on various sites and we only approved one. We were led to believe this was a magazine, not an online newspaper.
Please note this was NOT written by me and some facts are not accurate. We are NOT impressed at the defamatory comments either.
Our little dream to travel now has become a big reality.  One Mum and son traveling to 70 countries and in our 5th year.
We are just two average people, with a love to explore, learn, touch other lives, and educate through world-schooling.
It is not for everyone, and others do not need to give us their approval.
This is our dream, our life, and our choice, and the journey continues, and right now that is in Greece (we just left Malta).
We hope you enjoy reading this and can follow our world journey with us.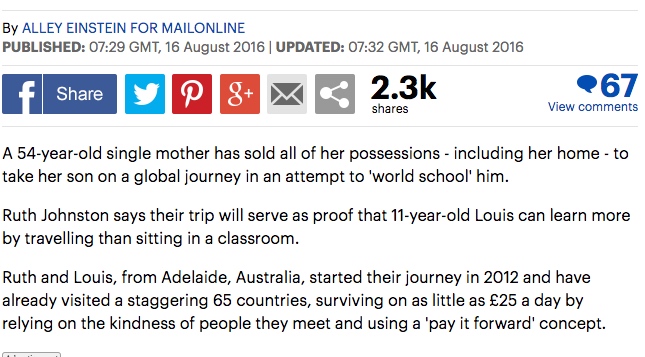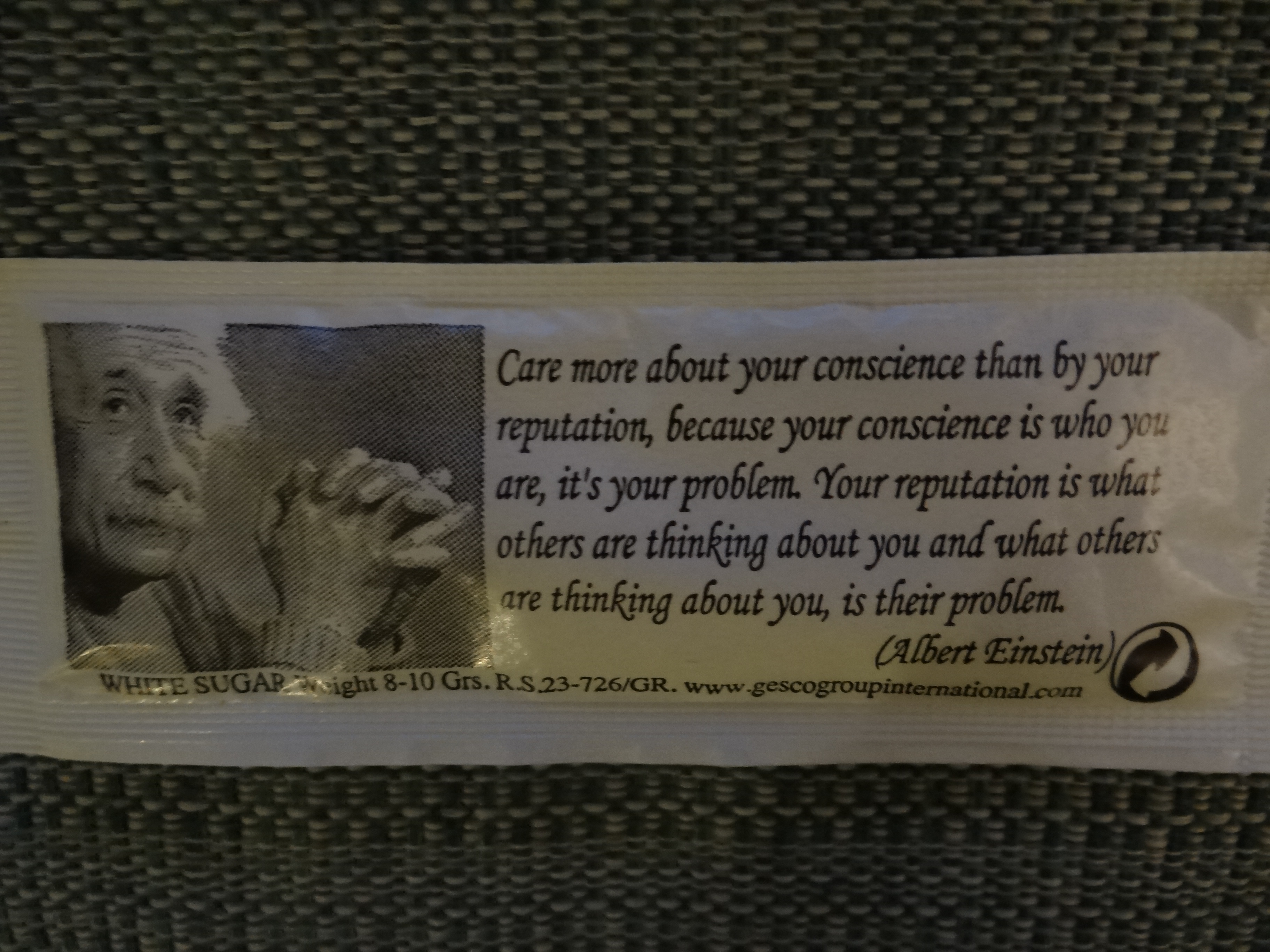 There are a lot of crazy and nasty comments (and a few nice ones too) but last year when my son went to school he got very good grades, so who is to judge. I say we are best to look at our own lives and do what makes us happy.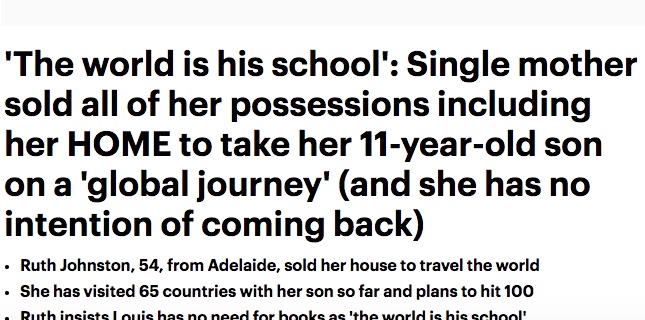 The wording in this article is our own and used to describe how we felt in this situation. We try to be as factual as possible, and any error or omission is not intentional. This article does not represent the views of any other person/s or company mentioned herein.  All photographs are ©Copyright 2017 Exploramum and Explorason. It is illegal to post this article in part or full on any other website without written permission.
Exploramum.com has just been rated as:
NUMBER ONE Single Parent Travel Blog (Nomadic)
NUMBER THREE Australi

a & NZ Travel Blog (Family)
NUMBER TWELVE Australia & NZ Travel Blog (General)
Note: This article was originally agreed with a journalist for one UK magazine only. However, I find it in three online sites and newspapers which I was NOT paid for.